Leveraging POS Profits through In-Store Customisation
Written by Weavabel, published 03/08/17 11:57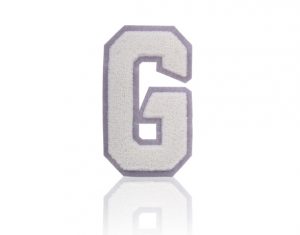 Credit Levi Strauss & Co who put the customer in control of product customisation back in 2004 with a consumer based system that derived at a 'personalised pair'. Naturally, with the rise of mass-production in 2004 this service didn't (and couldn't) last but it provoked a spark that was later filled by in-store customisation options. Today, Nike offer a similar service which allows for customerisation options costing up to $100 more than the average RRP. Similarly, Converse allow customers to supply their own graphics to turn trainers into completely unique one-offs. And, it's not just apparel that dominates with M&Ms serving as major player in this field with the potential for bespoke messages.
Forget one-size fits all, customisation is now mainstream and to appease a generation of millennials, who demand instant gratification, its immediate and happening instore.
Unique Customisation
In-store customisation ensures that the customer takes one product from the shelf and leaves with something totally customised and individual. This fulfils the needs of generation Z whose nuance, it seems, is to be see as individual. However, from a retail perspective, POS (Point of Sale) customisation services to offer something significantly substantial - it gets footfall into the store, it promotes a positive purchasing decision and it makes a profit.
The Face of Retail
The retail model has changed considerably in 10 years and the way that consumers make purchasing decisions has been significantly altered. Consumers now stand in-store with smartphones to read product reviews and compare prices. They have social media platforms that allow friends and family to weigh-in on shopping decisions and a whole host of e-stores that have accessible products ready for delivery the same day. The fact is, as customers have taken control of their shopping experience, their expectations of retailers has increased. Part of this change in expectations is for retail merchants to curate individual experiences specifically for each consumer and one customer-centric solution is the accessibility of customisation.
Close the Deal
Of course, it's not just the potential to pull customers in-store but closing the deal that counts. Nowadays, the channel where a customer is exposed to a product isn't necessarily the same place they buy it, which is why it's important to provoke customers to pull the trigger in merchant spaces. This is where product customisation steps in to strengthen the user experience by inviting customers to become part of the product creation process, and the better the consumer experience, the more opportunity to open conversions and build loyalty. The fact is, in-store customisation helps cement positive purchasing decisions with 45% of shoppers spending money on personalising a product in 2015 (Forrester, 2015).
Profits
Not only does the opportunity to customise products appeal to the millennials appetite for personalisation but it's already proven to be a service that consumers are willing to pay a premium for (Deloitte, 2015). Not only this but thanks to affordable tools and consumer facing technology the tailoring process has never been cheaper. Plus, with each customisation process comes the possibility of a marketing boost as consumers take to social media to show off their looks.
The fact is, retailers who have a platform which supports customisation and personalisation already have a significant competitive edge, after all the only way to encourage the customer to shop in-store is to offer a distinct experience not comparable online. As retailers give consumers the power to 'design-it-yourself' they will stay connected to customers, have a high presence on social media and will see a boost in profitable revenues.
Burberry's example of leveraging the POS and personalisation.