Eco-Friendly Manufacturing and Packaging: What Brands Are Doing Right Now
Written by Weavabel, published 07/01/20 08:00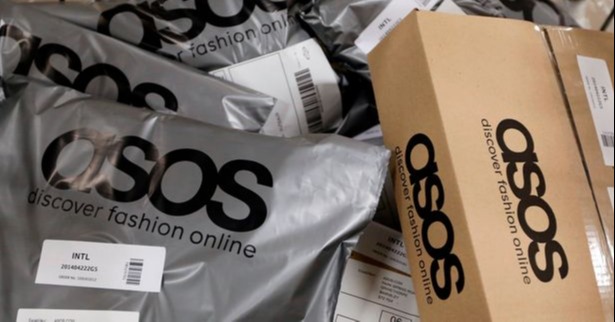 A big part of the current waste crisis is a direct result of packaging - with the fashion industry's manufacturing process the main culprit. We're all responsible for ensuring our planet thrives.
We're drowning in a sea of packaging waste and too much of it is ending up in the ocean, destroying our ecosystems and marine life. We know we need to make that change, but which brands are already fighting the sustainable fight?
Trend Alert: Recycled Plastic Is Now in Style
Why is eco-friendly manufacturing and packaging so significant now? Consumers used to turn a blind eye to the environmental cost of fast fashion and online retail because of its convenience. However, the consumer is growing increasingly conscious regarding their own contribution to the eco-crisis now - demanding a change.
Online retail is only going to get bigger. So it's our responsibility, as shoppers, to try to purchase from brands who are committed to sustainable change and our responsibility as brands to actually make that change.
Real Life-Examples of Brands That Have Adopted Eco-Friendly Manufacturing and Packaging
Some brands have proven fashion and sustainability can coexist. If you think there's nothing your brand can do, here's some inspiration from leaders in the industry making that change.
---
Pink Boutique: This boutique brand has taken leaps towards eco-friendly packaging. It switched from polythene mailing bags to a greener alternative made from sugarcane.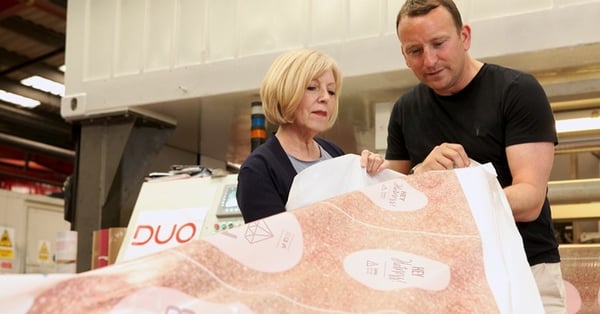 ---
Maggie Marilyn: This New Zealand womenswear designer packages garments in compostable bags. Their courier bags are made from limestone quarry waste which is made from cornstarch and synthetic polymer.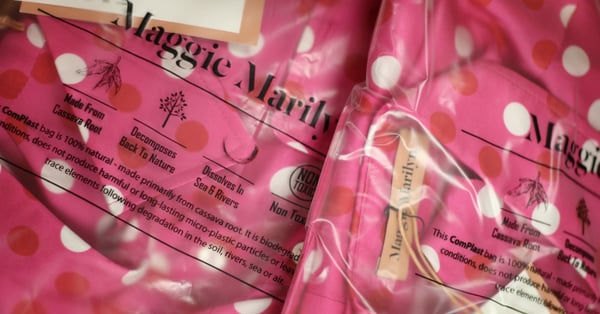 ---
Little Mistress: This affordable womenswear brand has new mailing bags made entirely from Green PE which comes from sugarcane ethanol. The bio-based source makes this raw material remain 100% recyclable.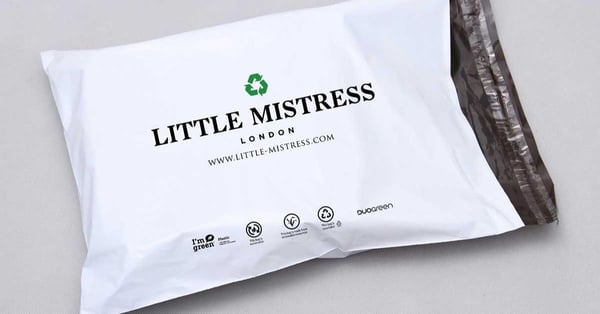 Find out more
---
ASOS: Fashion giants and retailing geniuses Asos have ditched single-use plastic and implemented a closed-loop system. This allows them to recycle plastic packaging from customer returns and turn it into new ASOS packaging. Alongside their other changes, this helped them save nearly 600 tonnes of plastic annually.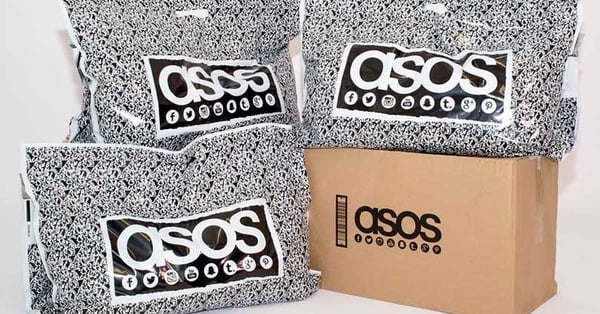 Find out more
---
Monday's Child: Luxury children's clothing brand has created packaging that doubles as a doll's house for its young users. Customers get more value for money and are more likely to reuse the box, extending the overall life of the packaging.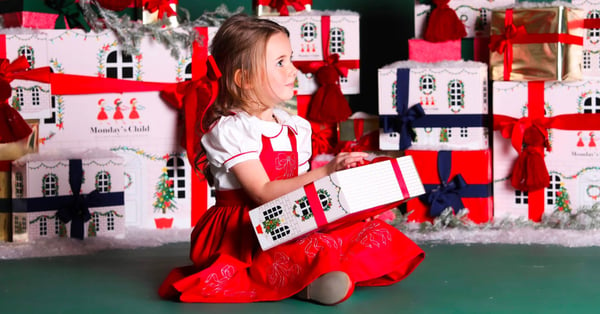 Find out more
---
Oliver Spencer: This eponymous menswear labelled confronted waste, reducing the amount of packaging it uses by 30% in 2018. "The big thing for us is delivering a shirt without using plastic at all, so that's something we're working hard to deliver," he told fashion magazine Drapers.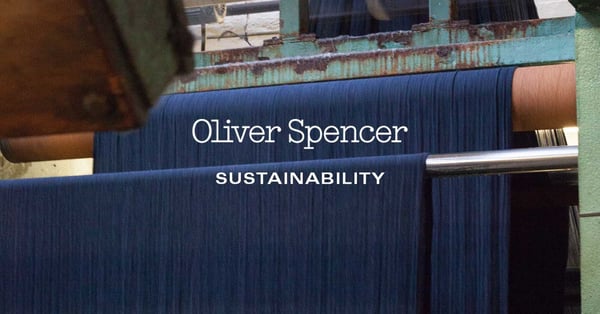 Find out more
---
Zalando: As one of Europe's biggest online retailers, the pressure was on this brand to make a change. The company has also pledged to rule out single-use plastic by 2023, setting a high bar for competitors including Asos and Boohoo.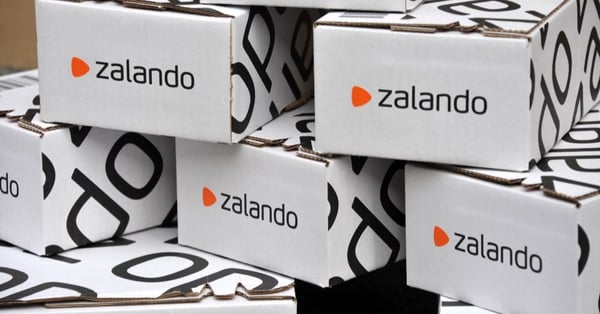 Find out more
---
Toad&Co: Partnering with LimeLoop, this environmentally committed clothing brand replace cardboard boxes and disposable mailers with recycled vinyl packages. The brand has shipped over 3,500 reusable mailers to date and claims that for every 100 shippers used, they help save 1,300 trees and nearly two million gallons of water.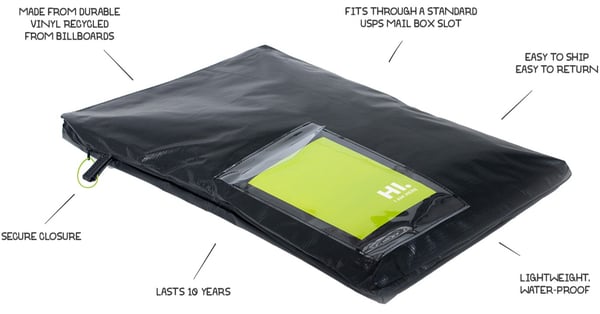 Find out more
---
Puma: This athletic brand has scrapped the traditional shoebox, putting footwear in cardboard frames wrapped in reusable shoe bags. This switch helped save 8,500 tonnes of paper and cut Puma's carbon footprint and energy used during production.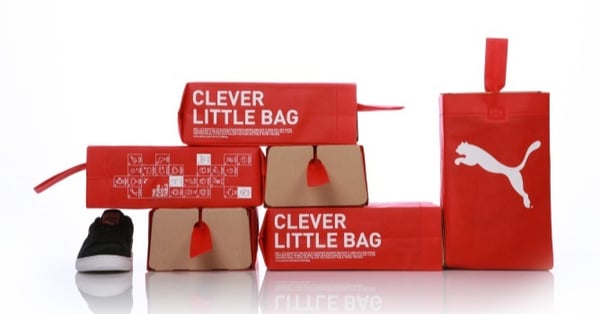 Find out more
---
Zara: Fashion brand Zara has also committed to using boxes from 100% recycled cardboard. The 'boxes with a past' initiative means that their packaging is reused in store up to five times before they're recycled and made into new boxes.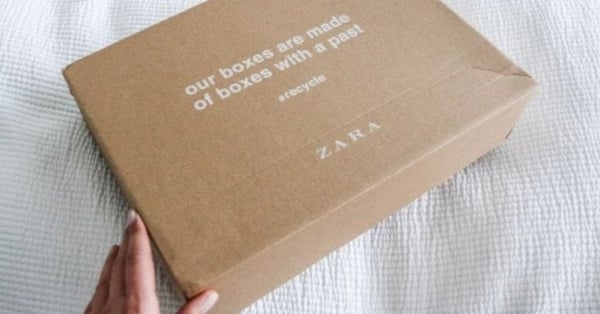 Find out more
---
These are just some of the brands that have embraced eco-friendly manufacturing and packaging, learning how to do the same can make a big impact. Adopting a more sustainable approach doesn't have to be difficult, it can be as simple as opting for greener alternatives.
If you're interested in playing a role to help save the planet, you can start by looking at your own processes, production and packaging and making the transition.
Positively Impact Your Brand Value by Transitioning to an Eco-Friendly Packaging
Eco-friendly packaging solutions can be time-consuming if you don't know where to find them.
To help you make packaging decisions that are kinder to the environment we've created our Eco-Friendly Product Guide. To get your free copy, click on the link below.