15 Innovations in Packaging Materials We're Excited About
Written by Weavabel, published 01/08/22 15:30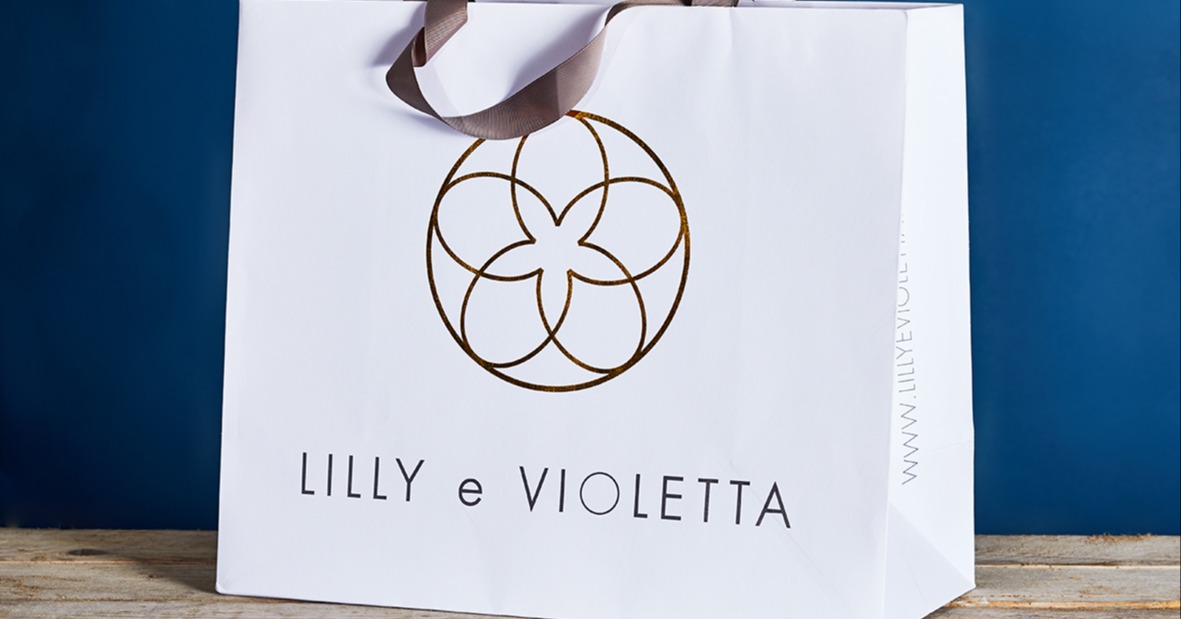 As the world looks more towards sustainability, brands are constantly trying to innovate packaging. With two-thirds of consumers considering the recyclability of packaging important when buying a new product, brands can't afford to fall behind.
That's why we've created this list of 15 innovations in packaging materials we're excited about.
1. Bottles Made From Recycled Fishing Nets
Did you know up to one million tonnes of ghost fishing nets enter our oceans each year? With so many at our disposal, it only makes sense to try to innovate with the material.
Denmark's Rema 1000 teamed up with Green Plastic manufacturer Plastix to create dark green packaging from recycled fishing nets for its dishwasher detergent bottles. Plastix collects and recycles plastics from the fishing industry. They convert the fibres from fishing nets, trawls and ropes into high-grade green plastic raw materials that can be used for new products.
2. Seaweed Packaging
Seaweed has been hailed as a sustainable solution for single-use packaging for several years. One company making a statement is London-based start-up Notpla, which manufactures packaging from natural ingredients like seaweed.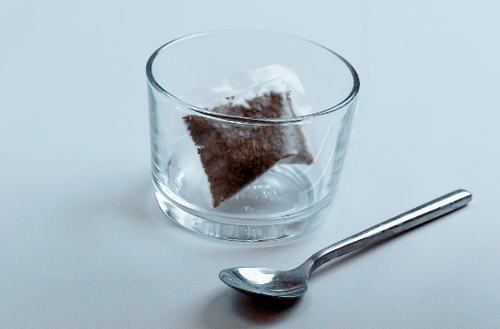 Image Credit: Notpla
They've even partnered with delivery service Just Eat to provide seaweed-lined takeaway containers. This seaweed packaging is not only a great replacement for single-use packaging, but it's also 100% edible and biodegradable.
3. Creating Raw Material From Waste
Italian start-up Ecoplasteam has developed a method to turn rubbish into an environmentally-friendly raw material used to produce packing bottles. The material, called EcoAllene, is an infinitely recyclable material made up of polyethene and aluminium and has been used in the fashion and building industries.
4. Water-Soluble Packaging
Water-soluble packaging is made from polyvinyl alcohol (PVOH) and will dissolve when in contact with hot water. Here at Weavabel, we offer water-soluble packaging for our high-quality eco-friendly garment bags, so your products are protected and highly sustainable.
5. 3D-Printed Packaging
3D printing technology has seen increasing adoption in various industries, from transport to healthcare. New innovations mean it can now be used in the packaging industry.
US-based Knurls has developed KnurlPack, a patented 3D-printing process for packaging made with plastic, metal or ceramics for retail, shipment or storage. This technology means the packaging can be partially or completely printed around the product with plastic, so only the necessary material is used.
6. Cellulose-Based Materials
Canadian nanotechnology company CelluloTech has developed a cellulose-based, 100% renewable mono-material designed to replace plastic coatings on packaging.
The green chemical technique — called Chromatogeny — makes any cellulose-based product permanently hydrophobic, so products remain protected without sacrificing sustainability.
7. Paper Used for Cosmetics
BillerudKorsnäs has created the innovative FibreForm paper tube for its toothpaste, cosmetics and products. FibreForm is a low-carbon, cold-formable material requiring less energy in production than plastics.
The material is also very customisable, allowing for 10 times deeper embossing than regular paper. It can create unique 3D effects to provide consumers with a tactile experience.
---
Over the last three years, we've heavily invested in developing sustainable materials to help brands meet their sustainable needs and goals. With sustainable sourcing, recycling and improved innovations in production methods, we've developed our latest premium sustainable collection.
We've gone past the styles traditionally associated with sustainability to promote something truly premium without compromising on environmental care. Luxury packaging options are only a click away.
---
8. Moulded Fibre Printing
While moulded fibre packaging has been around for years for products like egg boxes, trays and electronics, new printing techniques have made it possible to print high-resolution coloured graphics directly on the packaging eliminating the need for glue-based labels.
Known as Molded Fiber Labeling (MFL), this method allows for customisation with different materials, inks and lacquers while remaining recyclable and waste-free.
9. Grass Cardboard
For grass cardboard, the groundwood pulp found in regular cardboard's structure is replaced by processed grass fibres sourced from places like nature reserves. An alternative to plastic packaging, grass cardboard is both 100% recyclable and compostable, with chemical-free raw material processing and significant energy and water-saving manufacturing operations.
10. Plantable Packaging
Plantable seed packaging has become increasingly popular over the past couple of years, particularly in the packaging industry as a zero-waste solution to single-use plastic. Fully biodegradable seed paper is created using recycled paper and wild seeds, so when the packaging reaches the end of its lifecycle, it can be planted to grow new life.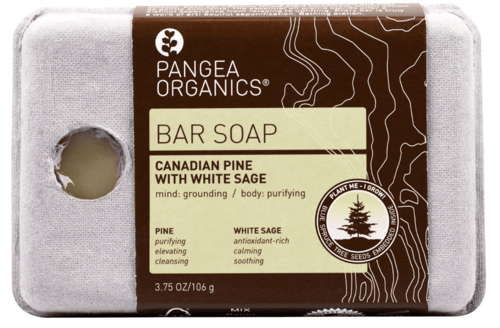 Image Credit: Pangea Organics
Weavabel offers seed paper as an option for compostable swing tags so you can communicate your sustainable brand philosophy throughout your products.
11. UV and EB Curable Inks
An aspect of packaging many may not consider is ink. The choice of ink used in packaging printing can make all the difference for its sustainability. Inks curable by ultraviolet (UV) and electronic beam (EB) are unique because they don't emit harmful chemicals and have no solvents. Using these processes will dry ink quickly, with less wastage and a significant reduction in energy consumption.
12. Packaging Made From Cow Manure
Cow manure has plenty of uses in the agriculture industry, but its application in creating packaging for plant life is less known. US-based CowPots has found a way to make plastic-free packaging out of cow manure, making it a renewable resource in their circular farm strategy.
CowPots can also prototype and custom-build products for packaging in other industries.
13. Biodegradable Packing Peanuts
Polystyrene packing peanuts have been a scourge on sustainable packaging for a long time, so many businesses have attempted to curb this issue with innovative solutions.
Boxtopia has created biodegradable packing peanuts from all-natural products like maise grit, water and herbal extracts. While these products look like traditional polystyrene packing peanuts, they dissolve into harmless substances when exposed to water.
14. Oyster Paper
Made using recycled waste products, oyster paper is made from discarded residue from the leather manufacturing process. Weavabel's Eco3 Range takes advantage of this material for our swing tags and packaging to make these kinder alternatives more accessible for your brand.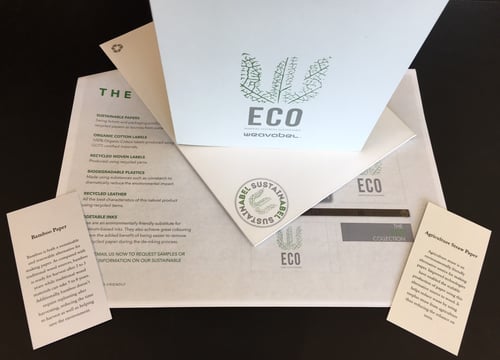 15. Corn Plastic
Fully biodegradable, corn plastic is made from polylactic acid (PLA) and sourced from fermented plant starch. This material has been used to make biodegradable packaging materials, including food bags, as a natural alternative to regular plastic. Corn plastic isn't only carbon neutral as a renewable material, but it also won't emit any toxic fumes when incinerated.
From cow manure to 3D printing, innovations in packaging materials show no signs of slowing down. To keep up with sustainability goals and encourage sales from eco-conscious consumers, brands have to stay on top of the game regarding packaging.
Take a Look at Our Packaging Toolkit
Want to stay on top of the trends but not sure how? Our packaging toolkit gives you everything you need to know about the materials offered by Weavabel and what we can do with them. Download the toolkit today and take the first steps towards sustainable packaging.