9 Types of Biodegradable Packaging to Better Your Brand Footprint
Written by Weavabel, published 19/08/19 16:22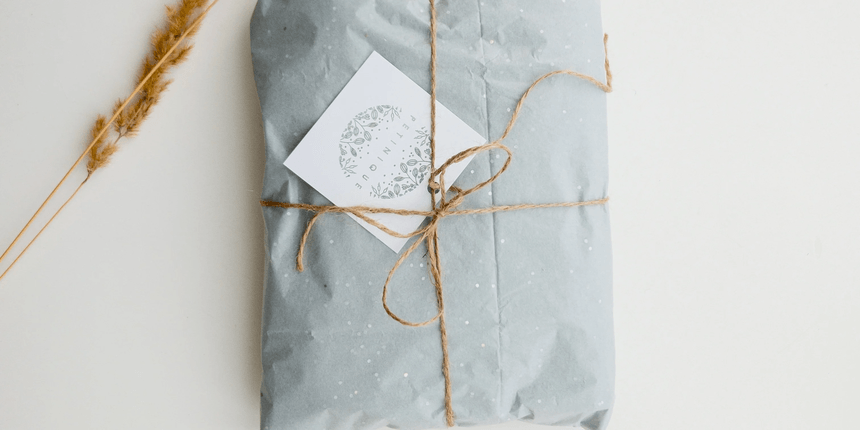 According to National Geographic, there are over five trillion pieces of plastic debris in the world's oceans. The main sources are inadequate waste disposal and littering, with consumers using plastic once and throwing it away when they could recycle it. One area where this is an issue is packaging.
Research by McKinsey found that 55% of consumers are concerned about the environmental impacts of packaging, with 70% of buyers saying they'd pay more for sustainable packaging.
Whether it's food or fashion, packaging is a key part of the consumer experience. However, there's pressure to improve certain properties of packaging so it can meet customers' ever-growing needs more sustainably and economically.
Here are nine biodegradable packaging types you should use for your brand:
1. Cardboard
We know cardboard is widely recycled and a household staple for packaging. But do you know the different types of this everyday material and their functionality?
Carton Board
Carton board is flexible, easily flat packed and has a smooth side for printing designs and finishes. This type of cardboard is commonly used for cosmetics, cereals and other food packaging. Embossing can make a topographical difference to accentuate a part of the package.
Corrugated Cardboard
A popular packaging choice for many brands and industries, corrugated cardboard is made by pressing a piece of carton board in hot corrugators to create the s-curves. The pressed sheet is sandwiched between two carton board pieces to create a lightweight and durable material.
Highly customisable and very cost-effective, this cardboard is used for packaging large items and shoeboxes because of the stable cushion effect it creates.
2. Paper
Although paper packaging is probably something we associate with food shopping and Lush cosmetics, paper is one of the oldest forms of flexible packaging used to protect delicate items of value.
Now swing tickets and packaging can be produced using recycled papers or sourced from sustainable forests. You no longer have to settle for something eco-friendly but has a grainy and inexpensive feel. With today's different finishes and printing techniques, you can create compelling designs that are kind to the environment and a selling point.
Paper can be a strong material once compacted, which is ideal for helping delicate garments keep their shape. It's also a great alternative to polythene air pillows, which might take up less space on the warehouse floor but require more work for the consumer to recycle. In contrast, paper is easy to recycle.
3. Cornstarch
Unwanted waste can be regenerated into a useful material that can package and protect goods. Bioplastics don't cause any pollution if disposed of correctly, as their composition is made up of completely edible biomasses which contain zero toxins.
Corn-based packaging material can be made into fibre or film and the raw material is sustainable, cheap and easy to produce.
Plastic packaging and containers made from renewable resources that can be reused as fertiliser is something all brands should be implementing.
---
See Environmental Success in Our Case Studies
Giving control of your garment branding to someone outside of your organisation is a big commitment, so we want you to feel comfortable knowing that we're worthy of your trust. View our full range of case studies to see how brands like you have seen success by trusting Weavabel.
---
4. Biodegradable Packing Peanuts
Although considered a nuisance, biodegradable packing peanuts are an eco-friendly way to package and secure the safety of goods. They can be thrown in the compost bin after use and even dissolved in water.
With a slightly higher weight than their plastic polymer-based predecessor, suppliers may be cautious of the transition to starch-based peanuts because of the potentially higher shipping costs.
However, a small price increase is minimal in comparison to the damage plastic-based peanuts cause to the environment. Consumers appreciate brands making an effort to become sustainable, as increased shipping costs won't be something that crosses their minds.
5. Water Soluble Plastic
Water soluble plastic is made from polyvinyl alcohol (PVOH), a synthetic polymer created without heavy toxic metals. It dissolves when it comes into contact with boiling water. This packaging is used for garment bags.
This material acts like the wrapping film found on a dishwasher or laundry tablet. It's currently used for high-quality, eco-friendly garment bags.
6. Organic Fabric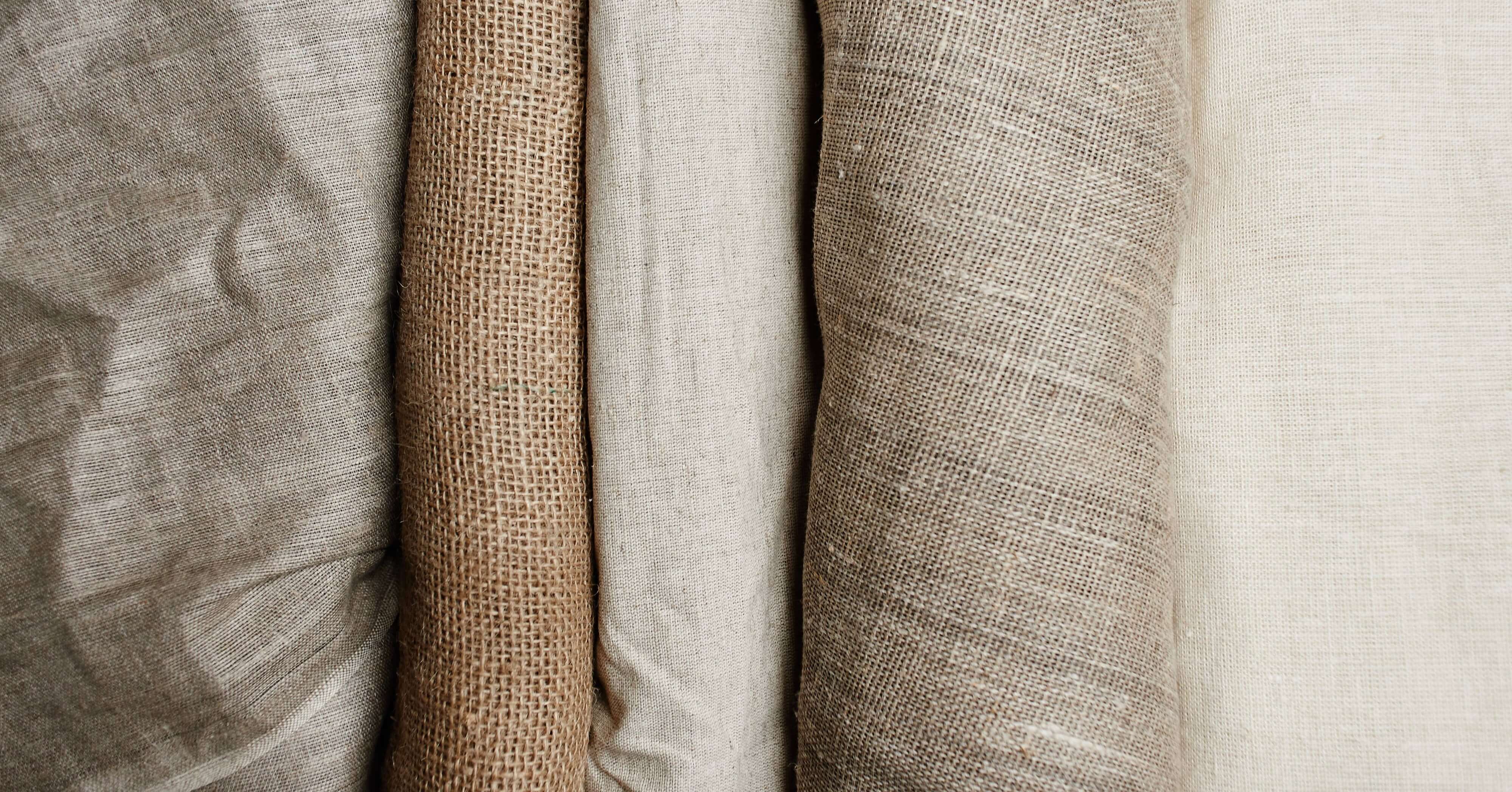 Organic fabrics such as plant-based, naturally-grown cotton are biodegradable materials that can be easily composted without leaving any harmful toxins behind.
Other materials include hemp, tapioca and palm leaves, which take around 100 days to decompose.
7. Bamboo
Bamboo is one of the fastest growing plants in the world and doesn't require pesticides, meaning it has a lower environmental impact and is completely renewable.
Due to its durability, many companies are now turning to bamboo as an alternative to wood products. It's also completely compostable within two to six months.
8. Acid-Free Tissue Paper
Acid-free tissue paper guarantees healthier biodegradability when composted with traditional tissue paper. This type of paper uses fewer chemical agents in its manufacturing process and because it's made from either wood fibres or recycled materials, it's also entirely recyclable.
Acid-free tissue paper offers great protection for packaging without staining items and is ideal for wrapping products.
9. Kraft Paper
Kraft paper has become a popular choice for many brands focusing on sustainability due to its elasticity, durability and resistance to grease and oil.
The material is organic, manufactured from virgin wood pulp and made of long maritime pine fibres. Kraft paper will break down into cellulose fibres after several weeks.
Kraft paper can be used for various packaging options, including flat-pack boxes and carrier bags.
What Is Biodegradable Packaging?
Biodegradable packaging is made from materials that micro-organisms like bacteria can decompose. This ability to decompose rapidly contributes to a healthier environment, helping control waste build-up in landfills.
While many types of biodegradable packaging materials are naturally-derived, such as cellulose and starch, synthetic materials can also be biodegradable.
Benefits of Biodegradable Packaging
1. Free of Toxic Materials
The most significant benefit of using biodegradable packaging is that it's good for the environment.
Free of toxic materials and chemicals like phthalates or petroleum, biodegradable packaging is a great alternative to plastics that would otherwise release harmful chemicals into the atmosphere and end up in landfills for years to come.
2. Cost Savings
Biodegradable packaging can also lower production and packaging costs. Biodegradable materials like bioplastics can have weight savings of over 78% compared to alternative materials. This can reduce water usage, solid waste, electricity and emissions of the packaging process.
Most of these materials are reusable and can be recycled, meaning brands can use fewer resources and cut inventory costs.
3. Easier Disposal
Biodegradable packaging simplifies disposal as it doesn't require as many resources to break down.
4. Reduced Footprint
Over 70% of consumers aged 15 to 20 want to buy from companies committed to sustainability. Implementing biodegradable packaging is one way for businesses to reduce their environmental impact and improve their carbon footprint.
Biodegradable packaging is an excellent way for companies to meet high environmental compliance standards while attracting new customers who want to be more sustainable in their shopping practices.
Get Your Packaging Innovation Toolkit...
Our newest resource has been designed to help you during your packaging journey. It's packed to the brim with videos, ethics guidance, case studies, explainer sheets, samples and much more.
Get your free copy today!
YOU NEED THIS TOOLKIT
Packaging has evolved into new realms. What was once a box-ticking requirement now has the potential to showcase your brand's identity, provide a point of difference and create a lasting impression.
If you're looking to harness the power of packaging innovation and use it to your advantage, this is the toolkit for you. We'll take you through what we have to offer, the materials and possibilities, and previous projects we've worked on with our clients.
You'll also get exclusive access to a bespoke range board. Simply fill out your requirements in the form and we'll show you the possibilities.