E-commerce Packaging Trends That Can Increase Online Orders
Written by Weavabel, published 05/09/22 09:00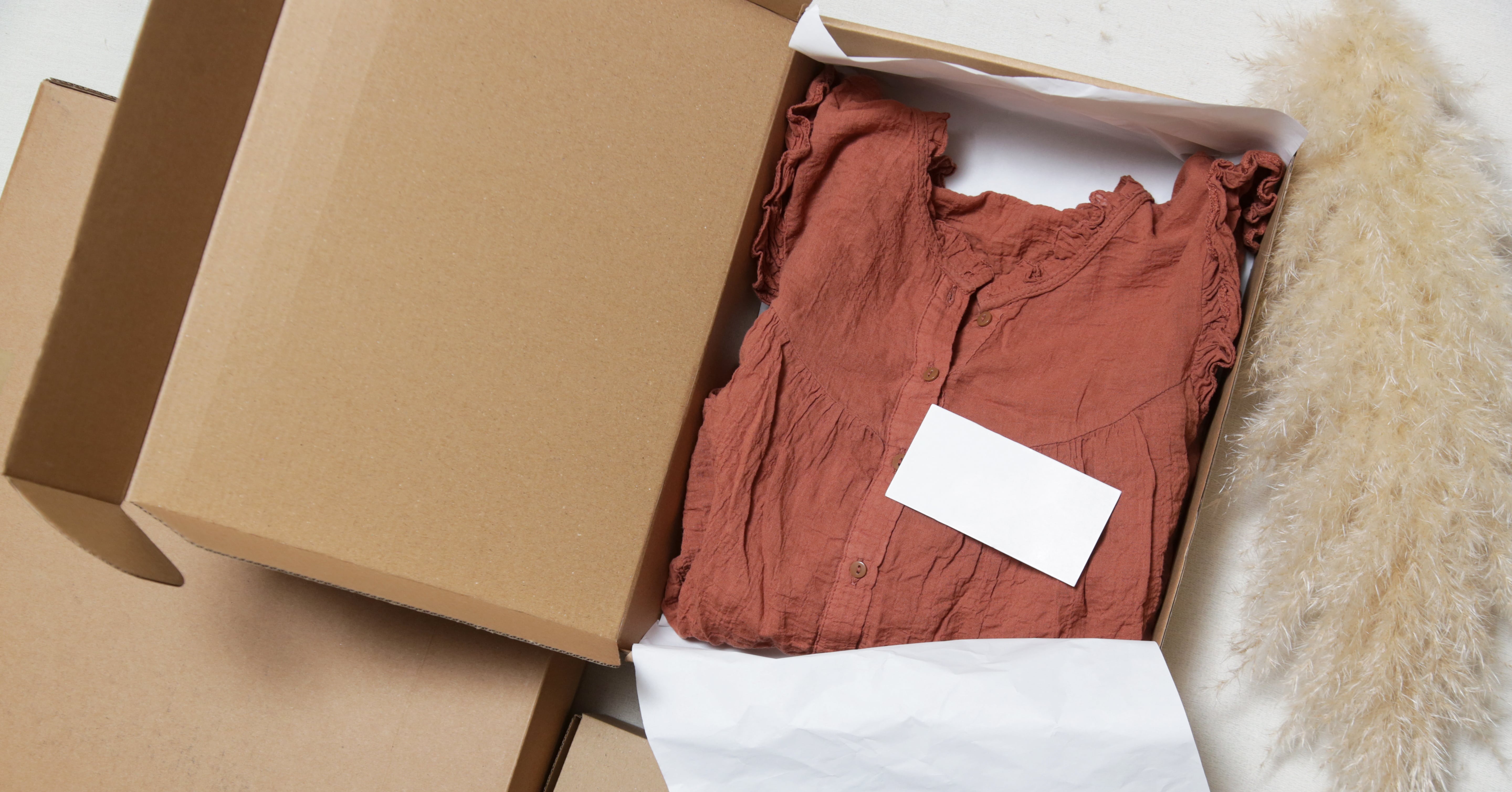 In 2021, e-commerce revenue in the UK reached £129 billion, up 15% from 2020, with 64% of online shopping being for clothing. One thing's for sure — that's a lot of packaging.
Today, e-commerce packaging is far from boring. It's a chance to make your mark and display your brand identity, creating a long-lasting impression with your customers and increasing orders in the process.
So, what are the e-commerce packaging trends? We look at some of the latest ideas to inspire you.
1. Sustainability Is Essential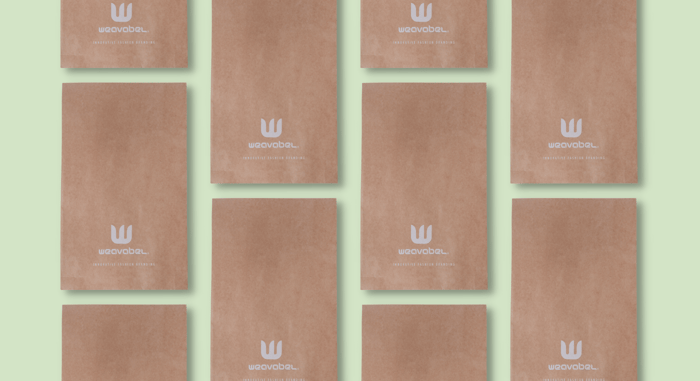 Given that worldwide plastic packaging waste reached over 942 million kilograms in 2019, something has to change to reduce this harmful environmental impact. Add the fact that in 2021, 64% of consumers limited their use of single-use plastic, it shows e-commerce retailers should put sustainability at the forefront of their packaging decisions.
Many eco-friendly packaging options are now available. From recycled poly bags to FSC-certified mailing bags, the number of sustainable packaging options is growing daily.
Having a sustainable-first mindset when choosing your e-commerce packaging will ensure it's a priority throughout the process, reducing waste, encouraging recycling and reuse, and saving you money on single-use plastic in the long run.
2. Less Is More
Is a plastic bag inside another plastic bag a necessity? For some e-commerce brands, particularly in fashion, extra packaging is essential for protecting garments.
What are you supposed to do if it's unavoidable? That's where sustainable alternatives such as eco poly bags come in. Made from recycled plastic, corn starch or other materials, eco poly bags have all the benefits of a standard plastic bag but use recycled, recyclable or biodegradable materials.
Less is more is the motto to follow if you're planning to make your e-commerce packaging more sustainable. Take a look at your current packaging options — is there any waste? Are any items of packaging surplus to requirement? Although PR and gift packaging can make an impact, is the waste produced worth it?
3. Impactful and Effective Design
One of the biggest e-commerce packaging trends is an impactful design that represents your brand identity, creating a lasting impression on your customers. Effective packaging design is one of the best ways to get your brand noticed, whether it's eye-catching graphics, clever slogans or an innovative shape.
But remember, effective doesn't have to mean excessive. It can be tempting to take things too far, play with shapes, add extras, plastics and more, but this can all end up as waste harmful to the environment.
Instead, think outside the box. It could be a simple Kraft mailing bag printed with an Instagram-worthy design. Or, it could be a recycled plastic garment bag printed with a hard-hitting stat on how much single-use plastic your brand has stopped going to landfill.
4. Create an Unboxing Experience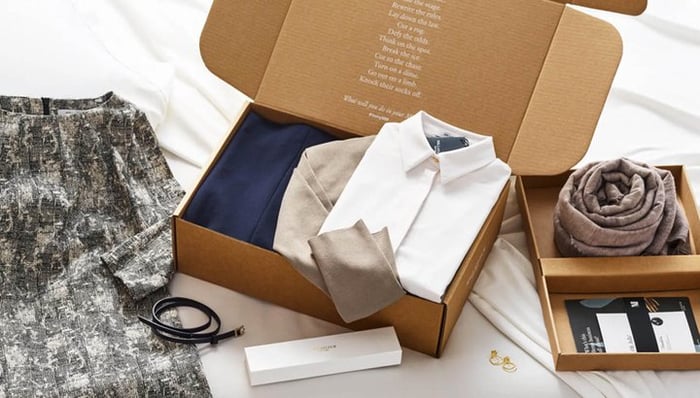 If you're familiar with social media, then the chances are you've seen some of the countless unboxing videos flooding newsfeeds. A way to get your brand in front of as many people as possible, the unboxing experience is one of the key e-commerce packaging trends to capitalise on.
So, what exactly is an unboxing? It's when your packaging is thrown into the limelight — it's the process of unpacking products and examining the features and items inside. Originally popular in tech, it's a trend now commonplace in fashion, luxury, beauty and more, with Google reporting that the amount of unboxing videos is growing 57% yearly.
Consider making packaging a key focus of your e-commerce experience to get your brand noticed. Put yourself in the customers' shoes and experience your packaging through their eyes. Are there any improvements you could make? As customers place greater importance on sustainability, does your packaging meet these needs?
First impressions count, especially when it comes to brand loyalty.
5. Easy Opening
Traditionally, sticky tape is used to seal e-commerce packages, which isn't only plastic waste but can be difficult to remove too. Consumers want to open their e-commerce purchases as easily as possible.
That's why we've seen a rise in a new e-commerce packaging trend — perforated openings. Usually found on cardboard boxes, Kraft mailing bags and some plastic bags, perforated incisions make the opening and re-sealing of e-commerce packaging much easier.
The likes of Zara, Mango and ASOS have started using this type of packaging design, with a resealable strip so consumers can reuse the packaging for returns.
6. Reuse and Recycle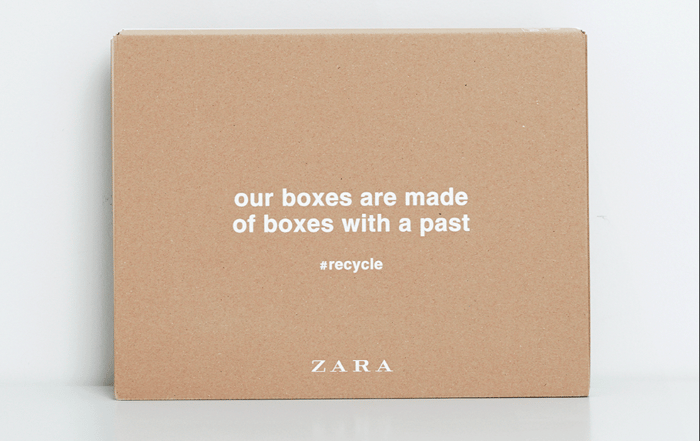 IMAGE CREDIT
Choosing recyclable packaging is sustainable and can save long-term costs by introducing circular principles into your supply chain. Take Zara's recycled box in the image above as an example. Producing e-commerce shipping boxes by recycling old boxes means the amount of packaging going to landfill is minimised and so are the costs of raw materials.
You should also think about how your packaging will be reused. As 54% of online shoppers in the UK regularly return the products they've bought, it's worth considering at the packaging design and material selection stage.
Are You Ready to Revolutionise Your Packaging Offering?
At Weavabel, sustainable, innovative packaging is what we do best. We're always looking for the latest eco-friendly materials and being inspired by impactful designs, translating this into a bespoke branding experience for our clients.
If you want to refresh your e-commerce packaging, why not kick things off by downloading our Packaging Toolkit? You'll have access to a Textiles Cheat Sheet, case studies and much more. Download today by clicking the link below.