The Best Luxury Brand Packaging in Fashion, Sportswear and Home
Written by Weavabel, published 26/07/22 14:00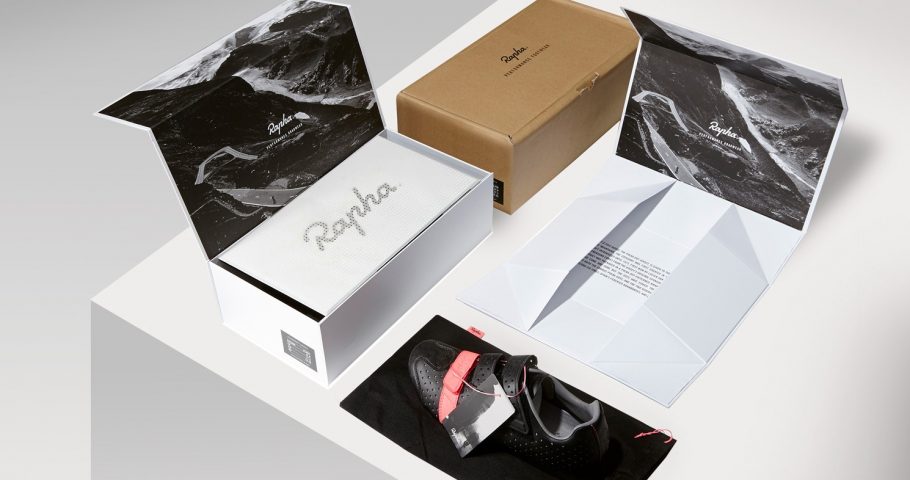 A critical part of the luxury product experience is its packaging. For your customer, there's nothing like buying something new, unravelling its ribbon and the smooth, high-quality bag or box material graces their fingertips. And knowing that this packaging won't harm the planet? That's priceless.
There are countless luxury brands with sustainability at their core, and with more than a third of global consumers willing to pay more for sustainability, these brands can't afford not to. So, we've selected just a few of the best luxury brand packaging examples to show substance and style work hand-in-hand.
1. Louis Vuitton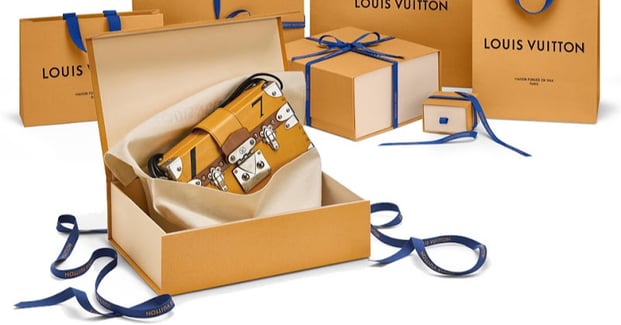 Credit
French luxury fashion house Louis Vuitton announced its "Imperial Saffron" packaging collection in 2021. The saffron shade is accompanied by the blue used for Louis Vuitton's ribbons. The brand themselves say about the choice of colours: "The combination of the two colours gives a very modern, yet eternal look that is reminiscent of the golden age of travel."
As for the quality of the packaging, Louis Vuitton has created bags with thicker paper and cotton ribbon handles. This has been formatted to be easily folded and slipped into a suitcase or travel bag. These materials and formats have been specifically chosen to focus more on sustainability.
2. NEOM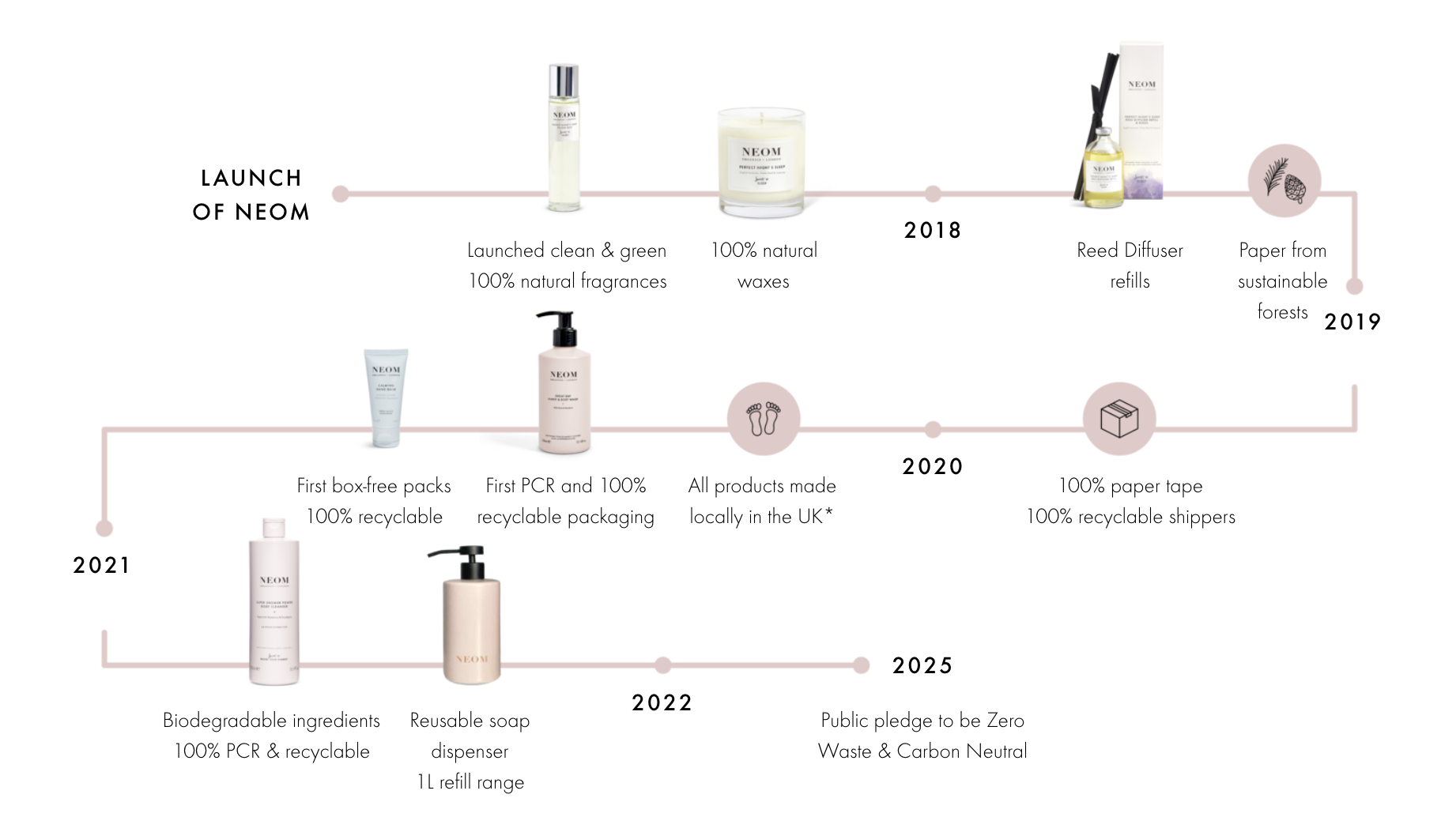 Credit
Luxury fragrance company NEOM is a home brand that encourages recycling and upcycling its products' packaging.
The products have 100% natural fragrances and natural vegetable waxes, with no synthetic fragrances, petroleum-based ingredients, synthetic colours or parabens.
As for the packaging, NEOM has worked hard to ensure every aspect can either be recycled or reused. All their paper and cardboard packaging, delivery boxes and paper tape have been responsibly sourced and are fully recyclable.
NEOM's winning combination of black lettering and white boxes with a dash of colour gives their packaging the luxurious and vibrant feel that the modern consumer is looking for, all without harming the planet.
---
Over the last three years, we've heavily invested in developing sustainable materials to help brands meet their sustainable needs and goals. With sustainable sourcing, recycling and improved innovations in production methods, we've developed our latest premium sustainable collection.
We've gone past the styles traditionally associated with sustainability to promote something truly premium without compromising on environmental care. Luxury packaging options are only a click away.
---
3. Tiffany & Co.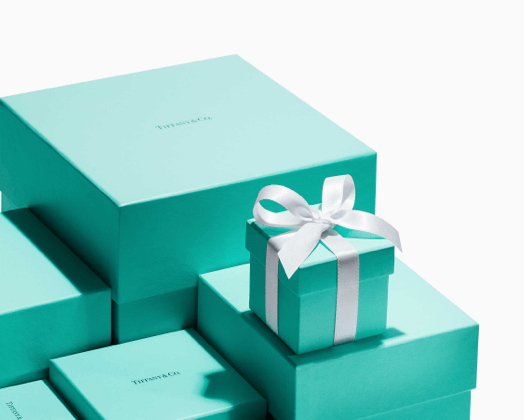 Credit
There are very few colours that immediately bring a specific brand to mind, but robin egg blue is definitely one of them. And that brand is Tiffany & Co.
Tiffany's jewellery boxes have arguably become more famous than their products, with each item packaged in the enviable blue box and tied with a white satin ribbon. In fact, the iconic blue colour was trademarked as 'Tiffany Blue' in 1998 and has its own unique Pantone code: 1837, the year the company was founded.
In the past, people would ask in-store to buy only the boxes, but to no avail. Charles Lewis Tiffany, the company's founder, refused to sell them no matter the price.
The legendary blue box isn't only a symbol of luxury, but it's also sustainable. Tiffany's blue boxes and bags are made with paper from sustainable sources and recycled materials. Tiffany themselves say it seeks "to advance the use of sustainably sourced paper and wood-fibre materials."
4. The White Company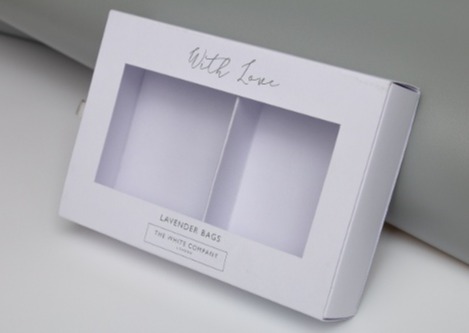 The White Company's crisp white packaging epitomises luxury. With sleek black lines, each bag is topped off with a black ribbon and cotton rope handles. The uncoated FSC paper used for these bags isn't the only place The White Company has committed to sustainability.
The brand follows five ethical pillars: preserving our precious planet, mindfully sourcing, tackling the packaging monster, leveraging longer life and changing behaviours. To commit to this, they've turned to Weavabel.
We worked with The White Company to coordinate the supply and production of recycled LDPE poly bags as an alternative to their previous single-use packaging. The brand wanted to offer more eco-friendly packaging options while bringing greater consistency to its production. With these poly bags, they can do just that.
5. PANGAIA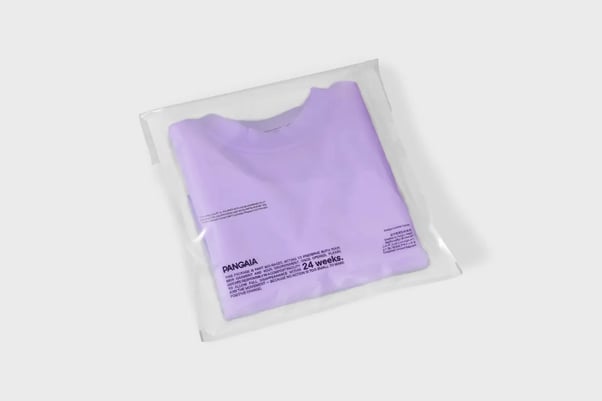 Credit
There are plenty of sustainable sportswear brands out there from Patagonia to Girlfriend Collective, but one that has made sustainability their number one priority throughout is PANGAIA.
PANGAIA is a materials science company offering textile innovations that aim to solve environmental problems found in the fashion industry. They use materials like organic cotton, linen, leather alternatives and their own denim called PANGAIA Denim, made up of wild Himalayan nettle or rain-fed hemp, to create stylish and sustainable products.
Not only are their products environmentally friendly, but PANGAIA also uses compostable packaging made from a material called TIPA, an alternative to single-use plastics. This TIPA packaging is certified to decompose like organic matter does under home or industrial compost conditions.
PANGAIA's transparent, resealable bags give their products both a premium look and feel. The bags offer an effective eco-friendly solution that protects their products, from warehouse to customer.
To be one of the best luxury brand packaging examples, style and sustainability are key. Whether this is iconic colours or innovative materials, brands know that to be on top, their packaging has to be both unique and chosen with the planet in mind.
Want To Explore How Your Business Can Become More Sustainable?
At Weavabel, sustainability is at the heart of everything we do. As creative branding specialists, we cover everything from eco-friendly packaging to swing tags and luxury leathers. If you're interested in transforming your packaging offering, our Packaging Innovation Toolkit is the place to start. Inside you'll find a luxury packaging guide, helpful cheat sheets, as well as the opportunity to request a custom range board.