7 Brands Leading the Way in Sportswear Sustainability
Written by Weavabel, published 27/06/22 13:00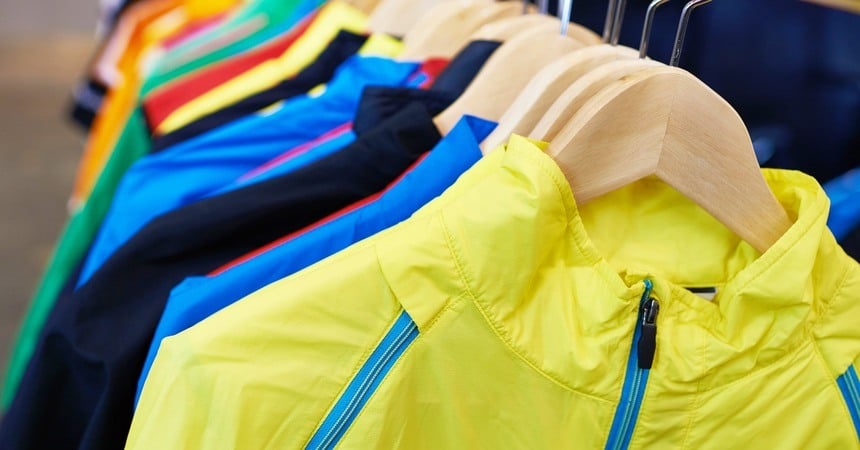 Looking to explore sustainability and find inspiration from the brands leading the way? Then you've come to the right place. In this blog, we look at all the brands invested in sportswear sustainability and how you can use their stories as inspiration.
1. TALA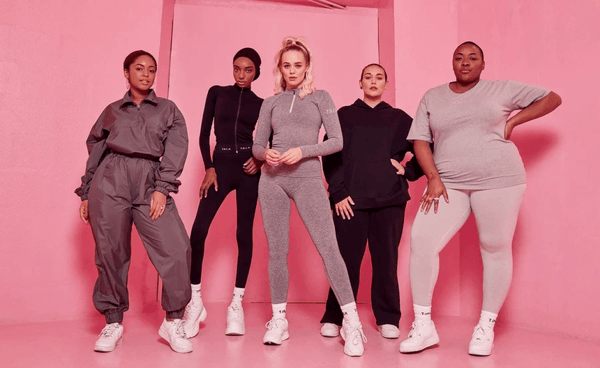 Image Credit: The Industry Fashion
Influencer-created TALA is the brand bringing you sustainable clothing while still delivering activewear performance. TALA was conceptualised to fill the gap and deliver sustainable activewear that doesn't break the bank.
The brand estimates that the average item of clothing in the UK is only worn seven times and thrown away after only two years. While it aims to create on-trend clothing, sustainability is TALA's main priority.
All of its garments are produced using sustainable, recycled or recyclable materials in specifically chosen factories that the brand maintains close relationships with. All orders are delivered in recycled packaging, and to go the extra mile, the swing tags are made from 100% plantable paper that will grow into trees.
Want to explore more sustainable packaging options? Explore our sustainable range below.
2. Now_Then
Sustainable swimwear is the focus for Now_Then. The brand focuses on reducing its impact on the planet and repurposing ocean waste. Its garments are made from reclaimed ghost fishing nets that are transformed into regenerated nylon.
Neoprene is another key fabric in the swimwear market, but it's often produced using petroleum which isn't a sustainable resource. Instead, Now_Then manufactures its neoprene using a limestone mineral, making the process much more eco-friendly.
3. Girlfriend Collective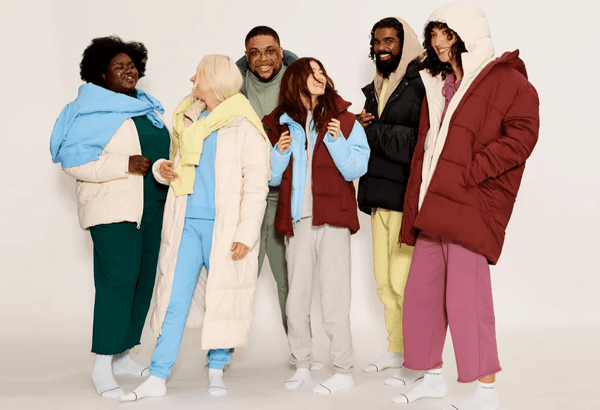 Image Credit: Girlfriend Collective
Girlfriend Collective takes sportswear sustainability seriously. This inclusive activewear brand has sustainability at its core and is ingrained in everything it does, from the clothes it creates to the packaging and factories it chooses.
Starting with the garments themselves — all of Girlfriend Collective's clothes are made from recycled materials using post-consumer waste. That's plastic bottles, fishing nets, fabric scraps and more. The materials are BPA-free, dyed with eco-friendly dyes and the brand also sells washing bags and filters that stop microfibres from entering water streams.
Then the extras — all the packaging is 100% recycled and recyclable. Its processes are certified in line with SA8000, which ensures safe workers' conditions and fair pay. All in all, it's a truly sustainable process.
4. Organic Basics
Eco-friendly and ethically made, Organic Basics creates garments that are good for the planet — and it makes that pretty clear. The brand operates with the understanding that 'when we say sustainability is our core mission, we don't mean that sustainability is nice to have — we mean that it's the only way we act.'
So, how exactly is Organic Basics achieving sustainability? First off, it only works with certified factories that are just as invested in sustainability as the brand. The other, just as important focus is the materials used to manufacture the garments. The brand handpicks every fabric based on its environmental credentials, meaning natural, renewable, recycled, biodegradable or low-impact textiles only.
To take things one step further, Organic Basics generates annual impact reports detailing everything from its climate impact, the products, supply chain, activism and initiatives, and the mistakes.
5. Ref Active
A spin-off from sustainable luxury brand Reformation, Ref Active takes the brand's sustainable credentials and embeds them into its sportswear offering. The brand considers the whole product lifecycle and works to reduce the environmental impact at every stage.
Reformation and Ref Active have been carbon neutral since 2015 and sources electricity offsets from 100% wind power suppliers. The garments are made from sustainable materials and location has a big part to play in production. 50% of the brand's cutting and sewing is done locally in Los Angeles, reducing the number of emissions emitted in the transportation of garments for distribution and sale.
6. Patagonia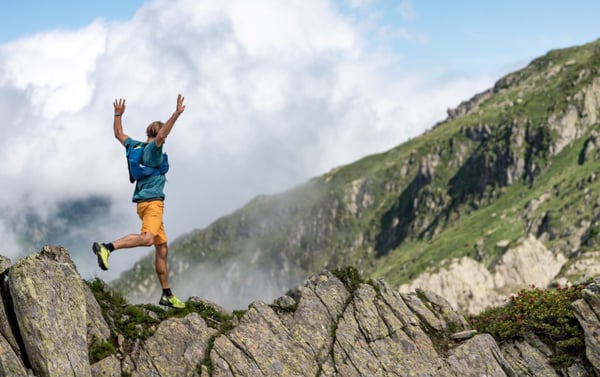 Image Credit: Patagonia
We've mentioned this brand before and, thanks to its sustainable processes, we need to mention it again. Patagonia is one of the original brands promoting ethical and eco-friendly garments and processes from the get-go.
Primarily an activewear brand, Patagonia created clothing from recycled materials, as well as offering return and repair services and a lifetime guarantee on all of its products.
But the biggest attribute to Patagonia's sustainable success is its outlook goes against the norm. The brand is dedicated to rejecting everything about fast fashion, instead creating high-quality garments that last a lifetime.
7. Everlane
Everlane is committed to building an ethical supply chain that creates high-quality, sustainable products. The brand has a carbon commitment plan that outlines several targets, including net-zero emissions by 2050 and 55% lower per product carbon emissions by 2030.
The brand also operates a 'no new plastic' policy to eliminate all virgin plastic from its supply chain. On top of this, 70% of its fibre use is made of organic cotton and the brand only works with factories that meet its social responsibility program requirements.
Want To Explore How Your Business Can Become More Sustainable?
At Weavabel, sustainability is at the heart of everything we do. As creative branding specialists, we cover everything from eco-friendly packaging to swing tags and luxury leathers. If you're interested in exploring the collection, click the link below.