8 Sustainable Luxury Brands To Look Out For
Written by Weavabel, published 03/05/22 15:00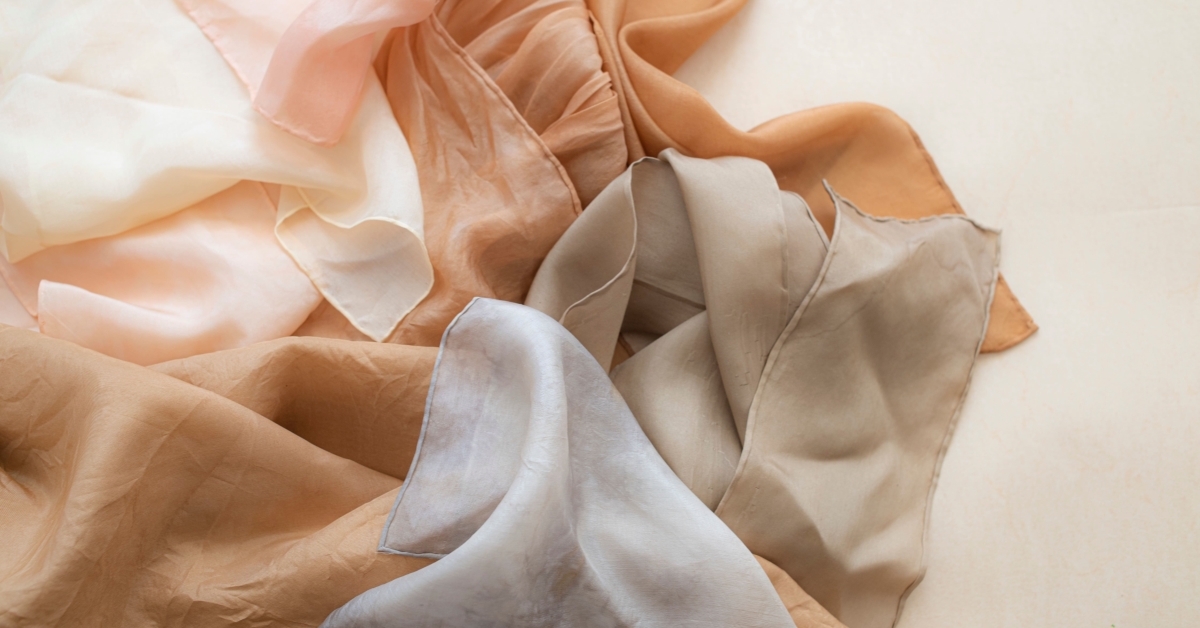 The fashion industry is notorious for its negative impact on the environment. But this doesn't mean fashion brands can't be sustainable. One sector championing the move towards a more sustainable future is luxury fashion. Keep reading to learn about the sustainable luxury brands to watch out for.
1. Stella McCartney
Stella McCartney is a brand that has long been at the forefront of the sustainable fashion revolution. The brand started in 2001 and hasn't used any animal leathers, feathers, furs or skins since day one, which are fabrics that have been historically associated with luxury, quality fashion.
Since then, the brand has been taking steps each year to ensure its luxury offering has as little negative impact on the environment as possible. The sustainable luxury brand doesn't use PVC, uses recycled materials where possible, powers its stores using solar panels and has created its own regenerative materials.
A big part of the sustainability equation is not only taking action but also proving its impact — and Stella McCartney does just that. The brand uses Kering's Environmental Profit & Loss (EP&L) tool to help understand its environmental impact.
It measures important metrics such as greenhouse gas emissions, water use and pollution, land use, air pollution and waste across the supply chain. This proves the brand is truly sustainable, rather than rolling out seemingly sustainable initiatives in an attempt to greenwash stakeholders.
2. Chloé
Another luxury brand that has embarked on its sustainability journey is Chloé. This sustainable luxury brand has made big commitments to protect the planet based on its four pillars — fair and equal opportunities for its people, responsible sourcing, positive impact on communities and impact on the planet.
The key brand objectives are 1% of time dedicated to Gender Equality Initiatives, 90% lower impact materials used in collections and 30% of sourcing coming from fair trade backed initiatives. The brand's Environmental Impact Report outlines additional objectives — some of which are in line with the Paris Agreement — and helps keep its stakeholders on track.
Perhaps one of the biggest sustainable achievements for the brand was receiving B Corp certification in 2021. As one of the most demanding certifications, B Corp measured Chloé's commitment to positive social and environmental responsibility, with a key focus on governance, workers, communities and the environment.
3. PANGAIA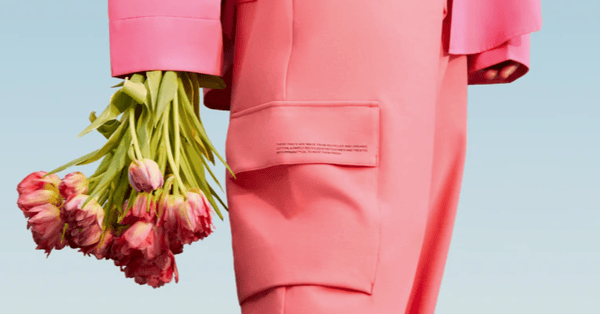 Image credit: PANGAIA
Born out of the need for a more environmentally responsible fashion future, luxury basics brand PANGAIA is arguably one of the most sustainable fashion brands currently available. The brand name itself is based on its commitment to the planet; 'Pan' meaning all-inclusive and 'Gaia' meaning Mother Earth.
The brand's mission outlines its commitment to 'designing an Earth-positive future together' through materials science, innovative tech and bio-engineered materials. PANGAIA has created countless products, collections, materials and initiatives to push the luxury fashion industry in a more sustainable direction.
PANGAIA has developed and used several innovative, sustainable materials in its collections, from biobased and plant fibres to recycled materials and treatments using technology such as PPRMINT™ odour control and AIR INK™ made from air pollution. This has all been done with one vision in mind — to reduce the fashion industry's negative impact on the planet.
Like Stella McCartney and Chloé, PANGAIA also proves its positive influence with a dedicated Impact Report, which outlines the overall goals, the brand's progress and results, contributing to a more sustainable future.
4. Reformation
Luxury womenswear brand Reformation also places sustainable practices at the core of its offering. The brand has been 100% carbon neutral since 2015 and sources electricity offsets from 100% wind power suppliers, with many more sustainable initiatives following suit.
For Reformation, it's all about the costs of creating fashion, right from the carbon dioxide emitted and water used to create a product, taking the whole lifecycle into account. Customers can then access this information on every product page under the 'sustainability impact' section, which tells them precisely what environmental impact a specific garment has.
One of the biggest ways the brand minimises its carbon emissions is by investing in local manufacturing. 50% of the brand's cutting and sewing is done in Los Angeles and the majority of the garments produced are through responsible manufacturers in the US.
5. Gucci
Perhaps one of the most recognisable luxury brands globally, Gucci is committed to a positive, sustainable future for luxury fashion. Its sustainability initiatives are detailed under Gucci Equilibrium, which outlines the brand's commitment to 'generate positive change for people and our planet'.
The luxury fashion house has invested in several sustainable activities and products, including sustainable leathers, renewable energy sources, plastic-free offices and eco buildings.
Gucci also recently launched its first circular collection — 'Gucci Off The Grid'. The collection uses recycled, organic, bio-based and sustainably sourced materials to create clothing, footwear and travel accessories that feature the iconic Gucci logo.
Read more: All You Need to Know About Circular Fashion
6. Marine Serre
A relative newcomer to the luxury sustainable scene, Marine Serre has incorporated eco-conscious decisions into its operations right from the get-go. The brand is committed to circularity, a growing initiative about reducing as much waste in the supply chain as possible.
Marine Serre's mission is to 'reduce waste by integrating the end of life products into a cyclical process that ensures transparency and adaptability of resources'. The brand's designs are rooted in this goal, using recycled and upcycled materials that would otherwise be destined for landfill. The result? 50% of the brand's collections are created using these products, reducing its negative impact on the environment.
7. Nanushka
Nanushka is a luxury fashion brand championing sustainability through its three key pillars — earth, community and circularity. The brand recognises the importance of transforming the fashion industry for the better and does this by reducing emissions and giving back to the communities it works with.
To help demonstrate its actions and pass the valuable climate information onto the customer, Nanushka has partnered with Eon, a digital ID platform that creates a digital passport for each of its products. This helps Nanushka offer and track a repairs service, make its garments available for rent on sites such as HURR. The digital ID also helps the end recycler by providing material composition.
The brand has committed itself to ambitious sustainability targets to encourage transformation. These include becoming a circular fashion business by 2030, a 30% reduction of greenhouse gas emissions in the same timeframe and 100% sustainable products by 2025.
8. Ganni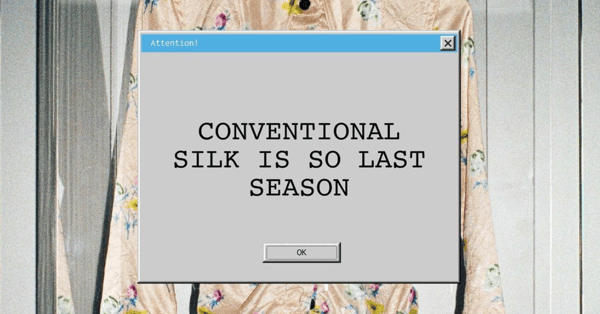 Image credit: Ganni
Last on the list is the Instagram favourite brand, Ganni. Ganni takes an interesting approach to its sustainability message. The brand is honest in how it speaks about sustainability. It doesn't identify as a sustainable brand, as it believes fashion in itself contradicts that by being about newness and consumption. Instead, Ganni has committed to being 'the most responsible version' of itself.
The brand based its 2021 responsibility report on four pillars — people, planet, product and prosperity. Some key achievements include 92% of its Spring Summer 2022 collection being made from certified organic, lower-impact or recycled material, shoes were made from grapes and overall, the brand has achieved 30 of its 44 Gameplan goals.
Preparing Your Brand for a Sustainable Future
Feeling inspired? If you're looking to increase your brand's sustainability efforts, we can help you with that. At Weavabel, we're sustainable creative branding specialists, supporting you with everything from eco-friendly swing tickets to woven labels. To find out more about the support we can offer, head to our Premium Sustainable Collection by clicking the link below.