What Is The Future Of Fashion? From Sustainability to High-Tech
Written by Weavabel, published 05/03/20 09:53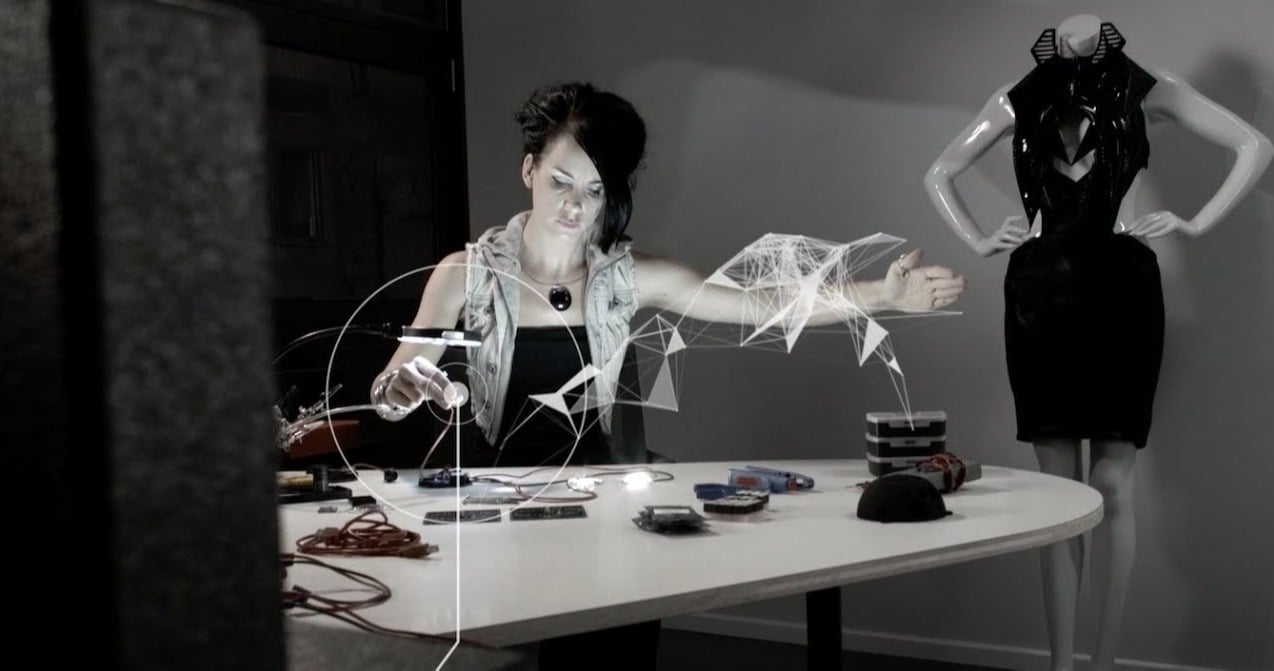 The fashion industry has always been captivated with what comes next. The future of fashion 10 years ago was forged by costume designers in blockbuster sci-fi flicks, depicting metallic gowns inspired by what can only be described as extraterrestrial couture. When did we move from peplum dresses to athleisure? And who predicted the loud and proud neon hues would make a comeback?
From VR dressing rooms to the continued push for sustainability, here's what the future of fashion has in store.
High-Tech Fashion
The best way to predict the future is to take a look into the past. Remember Marty McFly when he flew to the year 2015 and dressed up the way it was believed teenagers would dress in the future? A jacket that self-adjusted to the size of its owner and those Nike MAG shoes that lace themselves.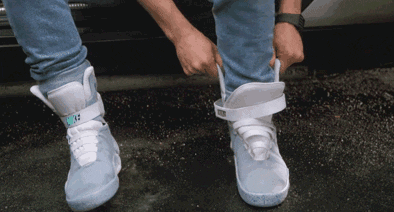 When imagining their life in the distant 2015, the kids growing up in the '90s saw themselves on hoverboards and futuristic couture. However, although we're not quite jetting around in flying cars, this adaptive and personalised clothing experience is more achievable with tech today.
Amazingly, 26 years after the movie's release, Nike actually produced the iconic shoes in a limited amount. Nike also released the HyperAdapt range that adjusts to the shape of your foot in real-time, whatever your movement. What else can we expect from the fashion-tech world?
Fitting rooms: Within the next five years, it's likely that trying on clothes virtually with augmented reality will become all the rage. About 33% of shoppers already use AR in stores and experts predict the market could grow to be worth a massive $130 billion by 2020.
AI and data: Brands have the opportunity to know more about their customers than ever before. A gateway for greater personalisation, customers are much more likely to engage with a brand that offers a tailored approach. In fact, 62% of consumers expect companies to send personalised recommendations and offers based on items they've already purchased.
Wearable tech: Not just clunky wrist-won devices, smart clothing and 'fashion tech' are pioneering the industry forward. From conductive yarn cuffs enabling cyclists to change music tracks easily to garments with hidden heated technology. In an increasingly connected world, consumers want more than style from their clothes.
We're also slowly but surely entering an age where technology and fashion are uniting to create clothing that is significantly more sustainable.
Continuous Strive for Sustainability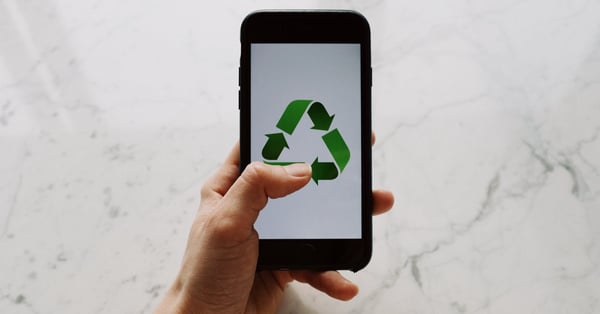 Why is eco-friendly manufacturing and packaging so important to the forthcoming of fashion? It was only a couple of years ago consumers were loving the near-instant gratification fast-fashion retailers could provide.
However, now consumers are increasingly conscious of their own contribution to the climate crisis. When you consider that it's the second-largest polluter in the world - just after the oil industry - it's clear that it's time for a change.
The idea of 'reusing, reducing and recycling' has already been a big disruptor in the fashion industry. From packaging to the actual garments, key players in the fashion world are already making the necessary changes in their processes. More apps are being released that encourage the renting of high-end clothes and fashion giants are collaborating with charities and green initiatives.
Eco-friendly packaging solutions can be time-consuming if you don't know where to find them. There's no time like the present to try and make more sustainable choices. To help you make packaging decisions that are kinder to the environment and ensure your spot in the future of fashion, we've created our Eco-Friendly Product Guide.
It has guidance on how you can make the transition, plus alternative materials to consider for your branding.
Streamlining Convenience Online
Online sales are growing at a rate of 16% annually in the UK and are predicted to overtake desktop sales globally by 2023. The ability to have a full-blown shopping spree from our back pocket is convenient - and don't brands know it. Social shopping is a key example of the importance of brands leveraging this considerable part of our lives.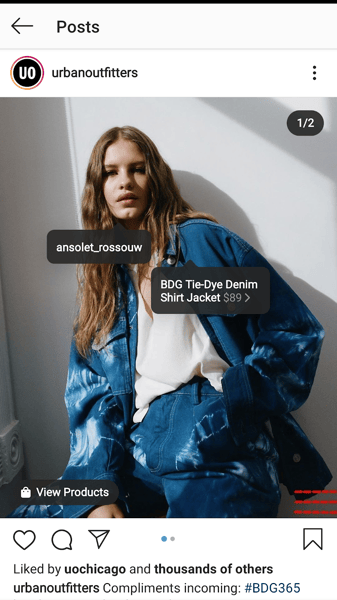 It seems like every day these platforms are announcing a new feature to better engage with its audience and their shopping habits. You only have to look to Instagram with their Shoppable posts and in-app checkout to see how they've streamlined the buying journey.
Lifestyle fashion brand Urban Outfitters appeals to its millennial-focused demographic, telling a visual story with its garments and social posts. Simple for brands to use and more engaging for consumers, Instagram Shoppable posts have the potential to increase traffic by a staggering 1,416%.
Although it's important to get involved, whatever happens in the next decade, physical locations will not disappear entirely - they'll evolve.
Retail is Undying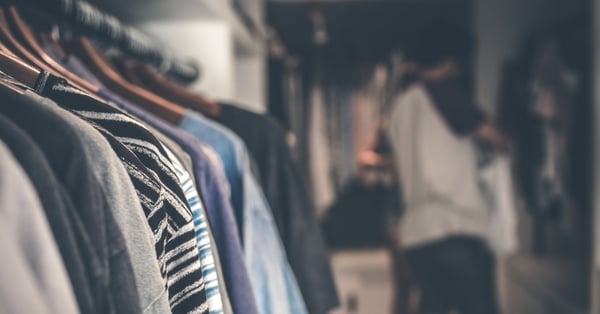 With more and more consumers flocking online, you might question the role retail stores will play in the future. In 2019, we saw many brands fall into administration and the death knell of yet another popular high street store. While complex economical issues can share some of the blame, the undoubted growth of online shopping is astronomical.
In recent years, retailers have taken a different approach to the way they use their physical space and in the future, we'll see little change. There's now a focus on the customer experience rather than simply looking at stores as a room full of stock to be sold.
Experiential marketing, pop-up boutiques and white-glove experiences are taking centre stage in the fashion landscape - and for good reason. 62% of consumers prefer shopping at a physical store instead of online because they want to touch the garments and see them in person.
As retail enters this new era, it needs to undergo massive and constant transformation. Not only to stay relevant in the dynamic industry but also strengthen the existing relationships with their consumers too.
There's a lot to think about when it comes to fashion production and manufacturing, but it can be made easier with a dedicated branding specialist on your side who has the knowledge and expertise.
Work With a Dedicated Brand Specialist Investing in the Future of Fashion
The importance of securing your place in the future of fashion can't be downplayed. Within our 'How to Find the Right Garment Branding Specialist for You' guide, we'll explain how easy a branding specialist can make things for brands looking to get ahead of the curve.
It includes tips on how to make sure you're ready to talk to a branding specialist plus advice on how to find the right one to take your brand further. Download your copy below.