Sustainable Fashion Examples: How to Take Inspiration From World-Leading Brands
Written by Weavabel, published 20/09/19 19:08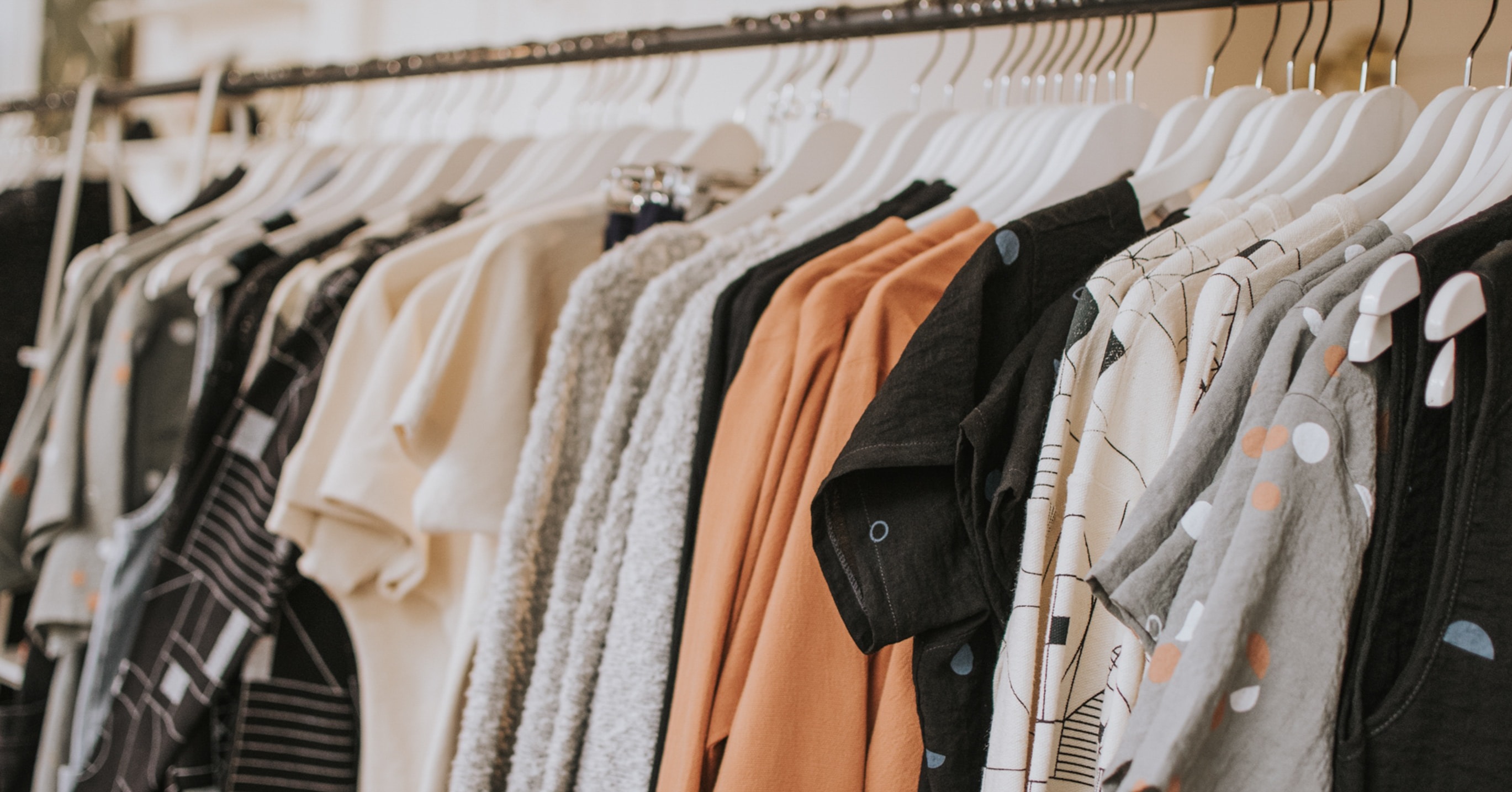 Designer. Luxury. Sustainability. Three words that might seem like they're miles apart, but fashion brands of any size can take great inspiration from world-leading labels. Not only are these sustainable fashion examples creating garments that last for years, but they're also paving the way with innovative textile inventions and production methods that are kind to the environment.
Here are some popular examples that prove luxury fashion and environmental sustainability can mix successfully (and some lesser-known ones as well).
Stella McCartney
Stella McCartney is a pioneer in the fashion industry as she uses a combination of cutting-edge technologies and alternative materials to promote sustainability. Her efforts have seen her brand adopt cruelty-free garments, so there's no fur or leather involved at all.
The brand also uses re-engineered cashmere, ethically-sourced wool, recycled textiles and GOTS-certified organic cotton. However, what keeps Stella McCartney at the forefront of ethical fashion is the way the brand pushes the boundaries.
For example, they developed a new initiative in 2014 called Clevercare. This is a simple, five-step labelling system which helps consumers care for and prolong the life of their clothing. Here's what else makes the brand stand out:
The environmental footprint is considered at each stage of the design process.
The brand regularly conducts audits of existing manufacturing processes and measures its environmental impact.
They're careful with the selection of suppliers, sourcing only the most environmentally-friendly.
The brand collaborates with environmental conservation organisations and is a member of the Ethical Trading Initiative.
Has a 2020 deadline of eliminating hazardous chemicals from its production line.
Eileen Fisher
When it comes to disrupting the linear production modern that's utilised by many of the world's leading brands, look no further than Eileen Fisher. Some of the unique nuances about this brand are that Eileen promotes recycling and gives new life to discarded garments and old textiles.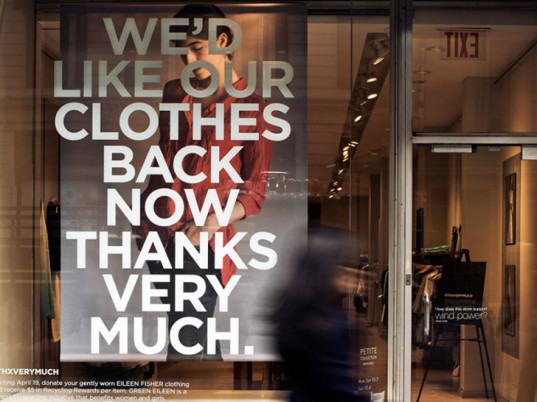 Image Credit: Peter Fisk
The brand is loved for its use of recycled fabrics, organic fibres and the use of natural dyes in the production process. However, what truly sets Eileen Fisher apart is its signature fabric - Silk Georgette Crepe.
This is a relaxed and refined textile which is dyed without hazardous chemicals in the world's only dyehouse to produce bluesign certified silks. Plus, like Stella McCartney, this brand also collaborates with conservation initiatives.
Rag & Bone
Rag & Bone is loved for two things: its blend of edgy streetwear and its passion for sustainability. One way this brand can inspire you is their initiative - a denim recycling programme.
This is an initiative Rag & Bone created in 2017 in partnership with Cotton Incorporated's Blue Jeans Go Green. It involves customers bringing in their old jeans to a store for recycling. Once the jeans have been donated, the denim is recycled and then transformed into insulation used in homes.
Mara Hoffman
Mara Hoffman is another luxury designer that aims to encourage mindful consumption. The brand also continuously encourages consumers to reevaluate the relationship they have with their garments.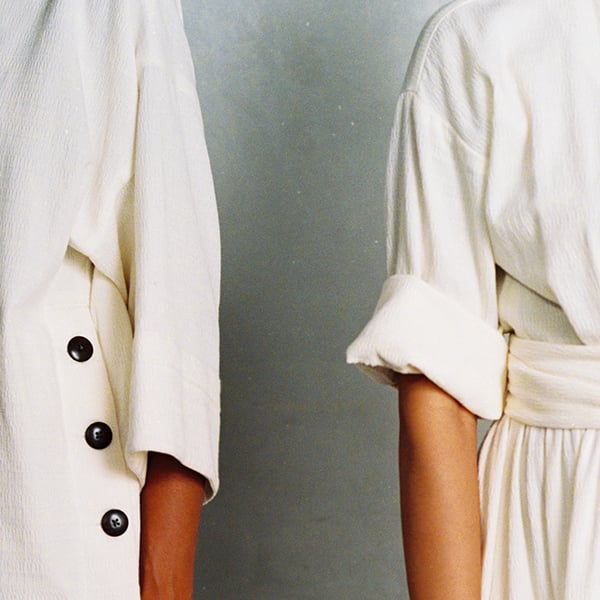 Image Credit: Mara Hoffman
To understand how much of an emphasis this brand places on sustainability, here are some of the approaches they take to their garment production process:
The ready-to-wear collections are made from hemp.
The brand also uses organic cotton, linen, ethical alpaca wool and fibrous plant-based materials.
They use sustainable means for shipping, packaging and branding.
The swimwear line uses ECONYL and REPREVE - regenerated nylon fibre made from waste and polyester fibre made from recycled plastic.
DÔEN
Timeless dresses and elevated womenswear, the two Santa Barbara sisters put a great emphasis on using natural fabrics in their garments, all made by hand. Using vintage California as inspiration, DÔEN's sustainable efforts link to its commitment to domestic production whenever possible.
The brand has garments that are stitched overseas. So, manufacturers are carefully selected to ensure fair wages and working conditions. DÔEN is targeting consumption by creating quality, timeless pieces to ensure that the garments can be worn season after season.
The California brand is also adopting production methods that eliminate waste. They only order enough fabric to fulfil their orders - not excessive fabric that usually ends up in a landfill. In fact, their children's clothing range started as a way to produce garments from what would have been wastage fabrics from the women's collection.
Kirrin Finch
It's not just big, household name fashion brands that you can take inspiration from. Kirrin Finch, for example, is one that doesn't use any animal derived materials and produces eco-conscious menswear made in New York City.
The brand uses a high proportion of eco-friendly materials. They also minimise the use of excess packaging by creating it from 100% post-consumer waste materials - just like DÔEN.
Kirrin Finch manufactures all of the products locally to reduce carbon footprint and the use of sustainable materials limits the number of chemicals, water and wastewater used in production.
Citizen Wolf
Similar to Kirrin Finch, Citizen Wolf also limits the number of chemicals, water and wastewater used in production. This Sydney-based brand uses a high proportion of eco-friendly materials, including GOTS-certified organic cotton, hemp and wool to produce high-quality, long-lasting products.
What's unique about Citizen Wolf is that the brand creates products on demand. This reduces waste in its supply chain and they produce locally to reduce their carbon footprint.
It's clear that more and more fashion brands are becoming more eco-friendly and the size of the brand doesn't even matter. If major household fashion labels as well as smaller, up-and-coming labels are making the switch, then you can too.
Transition to an Eco-Friendly Manufacturing and Production Process
To help you begin this process, we've created a free guide on how you can transition to working with an eco-friendly manufacturing and production process. In the guide, we've covered information on current trends, statistics about the fashion industry, more examples like the above and so much more.
If you want to adopt a more sustainable approach for your brand, click below to get your free copy.