9 Brands That Are Embracing Fashion Upcycling
Written by Weavabel, published 01/03/22 13:30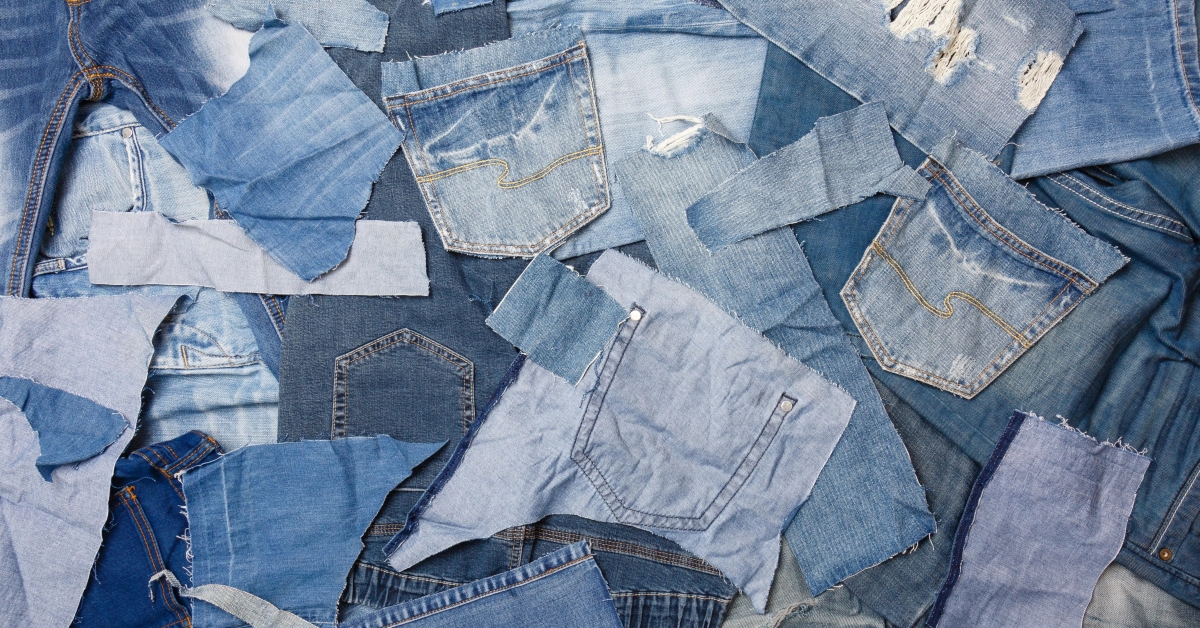 Sustainability. We've all heard about it and we all know how important it is for improving the future of our planet. Yet still, many of us continue buying from fast fashion brands.
As the need for a circular fashion economy grows and we look to retailers to make it happen, we investigate the brands spearheading the sustainable fashion movement by investing in initiatives such as upcycling.
Why Is the Popularity of Upcycling Growing?
As the damage caused by fast fashion becomes more apparent and the need for climate action increases, more fashion customers are pressing for industry change. Pair that with the UK's net-zero emissions target by 2050 and there's now greater regulatory pressure for sustainability to become a key focus for brands.
While many leading fashion brands look to invest in responsible fibres, sustainability trends and a circular economy, one movement already gaining momentum is upcycling.
Upcycling is where pre-used fashion garments or waste materials are transformed into new styles through redesign. Brands have started using this method to reduce the amount of waste produced by the fashion industry and increase the lifespan of a garment.
Which Brands Are Taking Part?
Upcycling was once only used by smaller brands and independent creatives, but it's now gaining popularity with household fashion names.
1. Patagonia
Renowned for its sustainability efforts across the board, Patagonia has been paving the way towards a more responsible fashion future for decades. Big brands should take a leaf out of Patagonia's book — it shows sustainability is achievable for global, successful brands, as long as they make it a priority throughout the whole supply chain.
Not only does Patagonia create products that last a lifetime, reinvest into local communities and support charities, but it also runs its Worn Wear programme. Worn Wear allows customers to trade in their pre-loved and unwanted Patagonia garments for credit, which will then be upcycled, repaired and repurposed for resale.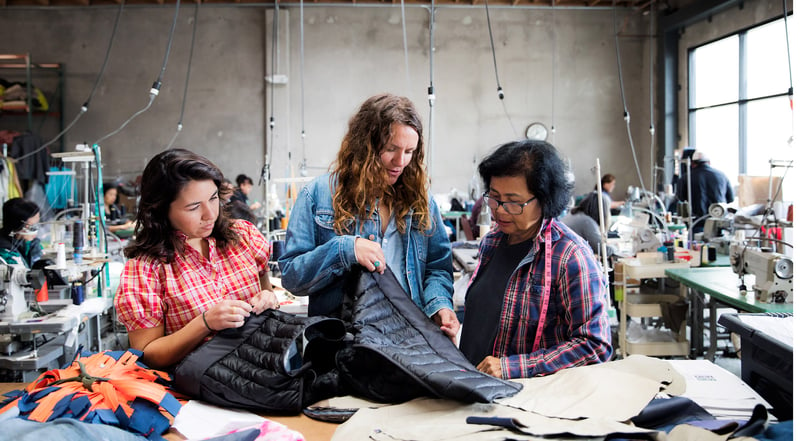 Image Credit
This initiative helps close the loop, minimising the amount of fashion waste that would otherwise be thrown away. In the two years since its launch in 2017, Patagonia sold 120,000 products through Worn Wear. That's 120,000 fewer garments ending up as waste.
2. Beyond Retro
Vintage fashion has long been at the heart of the upcycling movement, with the demand creating many brands as a result. Beyond Retro is one of them.
Starting in East London, Beyond Retro has grown to be one of the UK's most popular vintage clothing brands. Championing the message of 'out with the new, in with the old', the brand aims to reduce the need for the production of new clothes.
Operating a circular fashion model, Beyond Retro upcycles old garments and materials into new products and also runs the 'Beyond Retro Exchange', where it buys back vintage clothing from the '70s to '00s from the public. The brand goes on to upcycle and repurpose this stock into new collections.
Through their numerous initiatives, not only does Beyond Retro promote upcycling, but it also celebrates the success of a circular fashion model.
3. Urban Outfitters
A high street staple for many, Urban Outfitters is playing its part in the upcycling revolution through its sustainable sub-brand, Urban Renewal. Urban Renewal gives a new life to vintage, recycled and upcycled garments customers can purchase online and in its high street stores.
Their product offering is divided into four categories — remnants or deadstock fabric that's turned into new designs, one of a kind pieces you won't find anywhere else, authentic vintage clothing and upcycled vintage pieces that are customised, reimagined and redesigned.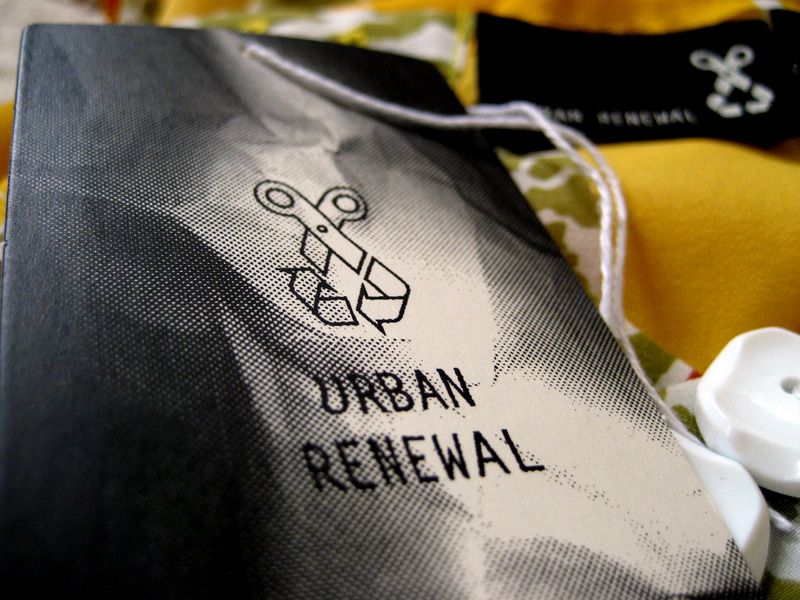 This has a positive impact on the planet. It reduces the amount of fashion waste going to landfill and makes sustainable, upcycled fashion more accessible for the average customer.
4. Farm Rio
Created by a group of Brazilian creatives in 1997, Farm Rio is dedicated to the sustainable fashion movement. One of the most successful fashion brands to come out of Brazil, Farm Rio pays homage to its heritage by mixing traditional Brazilian styles, designs and colours with upcycled and responsibly sourced materials.
But its eco-friendly efforts don't just start and end with upcycling. For every purchase, it plants one tree in the Amazon Rainforest or Atlantic forest — the brand has currently donated 659,487 to date — as well as investing into local communities.
Farm Rio has collaborated with the likes of Adidas and Levi's to create eco-conscious collections, showing just how successful sustainable fashion can be.
5. RE/DONE
Originating from the concept of upcycling vintage Levi's for resale, RE/DONE is a sustainable brand harnessing upcycling to become a global success.
Committed to mindful production, sustainability and circular fashion, RE/DONE now creates brand new styles out of stagnant stock and has diverted over 145,000 garments from landfills.
It has also expanded its sustainability horizons beyond upcycling, collaborating with eco-conscious suppliers to produce reduced-water denim and with local Italian craftsmen that create handmade trainers.
6. Colville
Created by Marni's former Design Director and British Vogue's previous Fashion Director, Colville stands as the antithesis of fast fashion.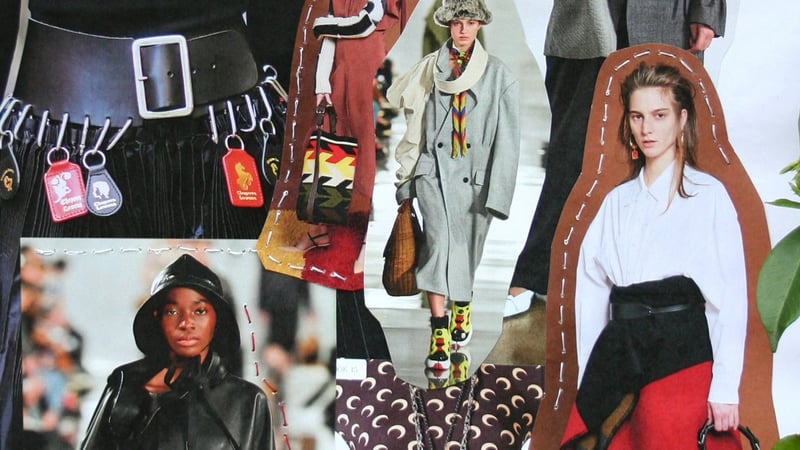 Image Credit
Focusing on upcycling since day one, the brand has created clothes from repurposed and reconditioned garments and accessories. As well as this, they work closely with women's social projects in Senegal, Colombia and Morocco to reduce the negative societal impact the fashion industry can have.
7. E.L.V. Denim
A zero-waste denim brand, E.L.V. Denim produces products that are upcycled from unwanted post-consumer waste denim. It works closely with a London-based atelier to produce the garments locally, reducing the brand's carbon footprint.
Its signature two-tone styles are created from waste denim to minimise the amount of raw materials used and garments heading to landfill. It takes 10,000 litres of water to make a new pair of jeans. To put that into perspective, it would take one person 13 years to drink that amount. E.L.V Denim only uses seven litres to wash the post-consumer denim waste before turning it into new garments.
8. 1/OFF
A Parisian luxury brand, 1/OFF is rooted in the upcycling movement. The brand's ideology is 'fashion items are no longer disposable, but part of the eternal cycle of inspiration'. To do this, it helps extend the lifecycle of products through upcycling.
1/OFF works with couture makers to give garments a new lease of life, creating clothing from pre-loved luxury vintage fashion, meaning each piece is one of a kind.
9. Outerknown
Outerknown is another brand committed to circularity. 90% of its fibres are organic, recycled or regenerated, 100% of its trunks are made with recycled or renewable fibres. To keep its jeans out of landfill, it'll repair, replace or recycle them for life.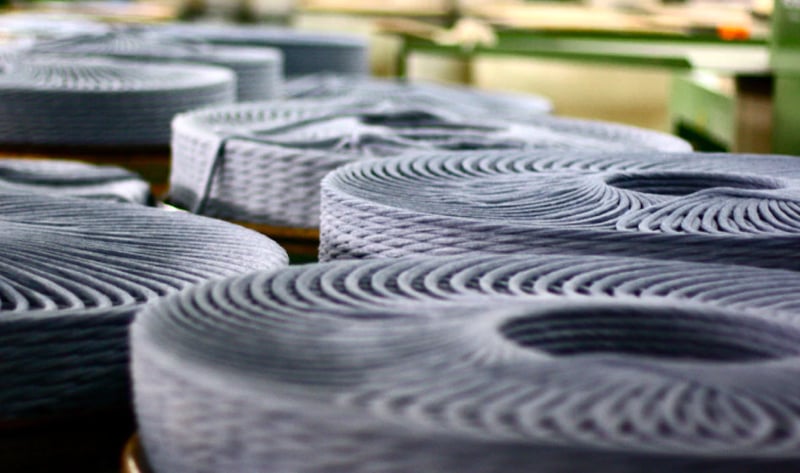 Image Credit
It's a brand also capitalising on the benefits of upcycling. Its Outerworn initiative allows customers to buy and sell pre-loved Outerknown garments for credit. Outerknown then upcycles and resells the garment to give it a new lease of life.
The Sustainability Conversation Doesn't End There
Whether you're committed to creating a circular economy, are looking for sustainable products to complement your operations or want to improve your brand initiatives, our Sustainability Checklist will help you along the way.
Download our checklist now by clicking the link below and start spreading the word about how we all have a part to play in a sustainable future.