7 Sustainable Habits to Encourage Circular Fashion
Written by Weavabel, published 10/03/22 14:00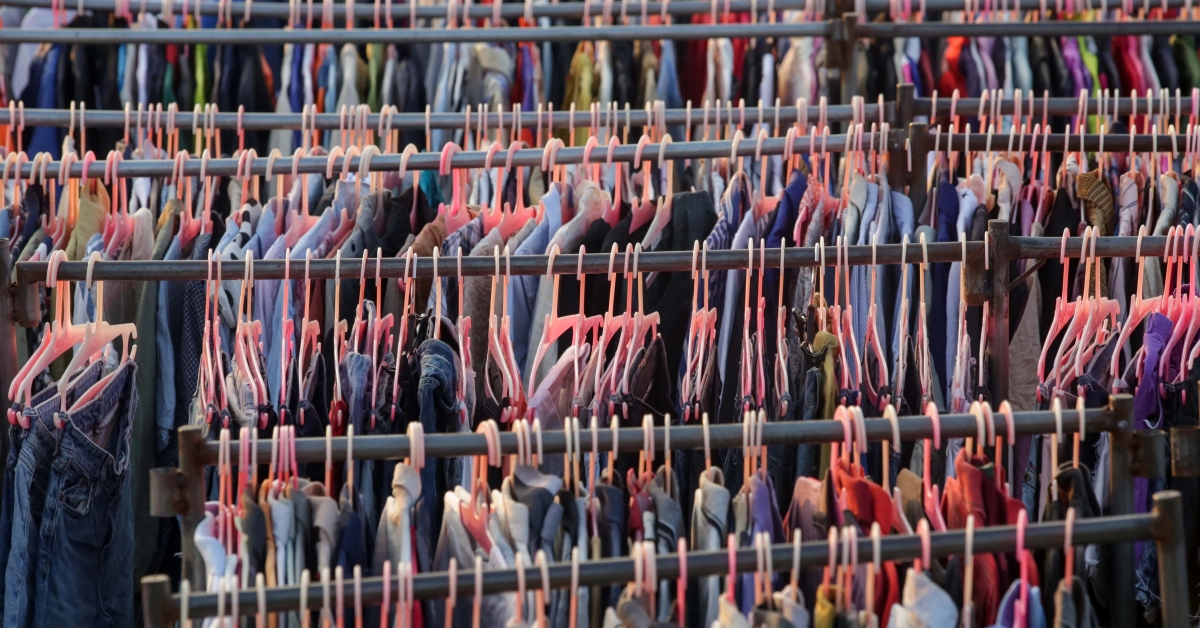 As governments, industries, brands and consumers become more environmentally aware, the need for sustainability throughout the fashion sector is paramount.
Accounting for 10% of global emissions, the fashion industry is increasingly under the spotlight to reduce its carbon footprint and become more circular. The circular economy aims to eliminate waste, reuse and recycle materials, and regenerate nature to encourage a more prosperous future for our planet.
There are many initiatives brands, suppliers and consumers can adopt to help make this goal a reality. These include:
1. The Circular Fashion Model
Circularity isn't something brands can half-heartedly adopt in the hope of appearing sustainable, duping their customer into trusting them. The circular fashion model requires seismic change and investment at every stage of the fashion supply chain to encourage a positive environmental and societal impact.
To find out more about the circular fashion economy, take a look at this article.
2. Upcycling
Upcycling is fast becoming a popular way for brands and consumers to encourage a circular economy and give new life to their fashion garments. Upcycling involves reusing and repurposing existing garments to create new elements, products or designs.
Many brands already focus on upcycled garments as part of their product offering. However, consumers can capitalise on the trend, too.
Some popular upcycling ideas for clothes are transforming old denim into new jeans, shorts, jackets or bags. Old t-shirts can be turned into shopping bags or hair scrunchies and old fabrics can be reimagined into entirely new designs.
Not only does upcycling encourage circularity and reduce the amount of fashion waste going to landfill, but it also gives designers, consumers and brands the chance to utilise their creativity and explore new ways of creating clothes.
3. Vintage and Secondhand
Sourcing, selling and buying vintage and secondhand clothing is another way brands and consumers can close the loop on waste in the fashion industry. Buying vintage and secondhand clothing once again eliminates the number of garments that would head for landfill.
The opportunities presented by vintage clothing has allowed brands, such as Beyond Retro, to source, redesign, upcycle and re-sell clothing to create a business firmly rooted in the principles of a circular fashion economy.
While consumers can buy secondhand direct from a retailer or through a resale platform, one of the more traditional ways of buying second-hand clothing is through charity shops. This eliminates the carbon emissions as a result of buying new clothing and gives consumers a way to donate and give back to the communities that may have suffered due to the negative societal impact of fast fashion.
4. Resale
The popularity of resale has exploded in recent years, as customers and brands look for ways to become more sustainable. The resale market has grown 21 times faster than new apparel in the last three years, with Depop, Vinted, eBay and Vestiare Collective being some of the most popular resale platforms.
As with secondhand and upcycling, resale gives a new lease of life to clothes that could have ended up as waste. It allows people to sell their unwanted clothes, generating money and passing the value on to the next user.
It isn't just consumers capitalising on the resale boom. Brands such as Zara and M&S have teamed up with charity shops as corporate donors, sending their unsold stock to British Red Cross and Oxfam for resale in their stores.
As the annual global fashion waste figures topped 92 million tonnes in 2020, recirculating garments through resale — particularly at the benefit of charities — will only help reduce this number and have a needed positive impact on the fashion industry's carbon emissions.
5. Recycle
Perhaps the original and most-trusted method in the sustainability handbook is recycling. Recycling presents opportunities throughout every stage of the supply chain, from recycling raw materials and resources during production to using electric logistics vehicles, right through to encouraging consumers to recycle their old clothes to be turned into new raw materials.
Recycling can also have a massive impact on something that has been a sticking point for the fashion industry for a while — packaging. There are now multiple options for recycled packaging brands can and are starting to use.
It also isn't just about the garment itself. Branding makes up a big part of the picture for fashion brands, which can in itself be wasteful. Sustainable branding options are also more readily available, meaning brands can incorporate sustainability and recycled materials into every part of their offering.
Considering that 95% of the textiles sent to landfill could be recycled, the increased need for recycling awareness, initiatives and solutions is more critical now than ever before.
6. Clothes for Hire
A concept that has come into popularity in the last few years is clothing for hire. Brands such as HURR and Rotaro have been born out of the need for a more circular economy. Their business model is to offer consumers clothing they can hire for a specific amount of time, then return it to go through the process again.
This has been particularly popular with consumers looking for luxury brands but may not have the disposable income, as well as hiring items for events that, if they had bought themselves, would probably only have been worn once.
As well as reducing the amount of waste and unused clothing, it also encourages people to discount the fast fashion, single-use garment mindset many consumers have become accustomed to, which directly counteracts everything circular fashion is trying to achieve.
7. Buy-Back
Buy-back schemes are becoming increasingly popular with brands throughout the fashion industry. The typical model entails returning pre-worn items to the original brand in exchange for store credit. The brand can repair, resell or recycle the garment, extending the product lifecycle.
While reducing waste, buy-back schemes offer value to the brand, consumer and raise awareness about how the circular fashion model is a more sustainable route to take.
Brands such as Patagonia, H&M, The North Face and A.P.C. are just some companies that have rolled-out successful buy-back schemes, reducing their carbon footprint and increasing consumer confidence and loyalty.
Make Your Move Towards a More Sustainable Future
To learn more about how you can encourage change; we have the ultimate resource to help keep your sustainability efforts on the right track. Simply click the link below to download our Sustainability Checklist, where you can find out about guidance on sourcing raw materials, insight into eco-friendly garment branding and trims, sustainable packing options and more.
Get your copy today.