Organic Cotton: 6 Wonderful Examples of Brands That Do It Right
Written by Weavabel, published 14/09/19 14:49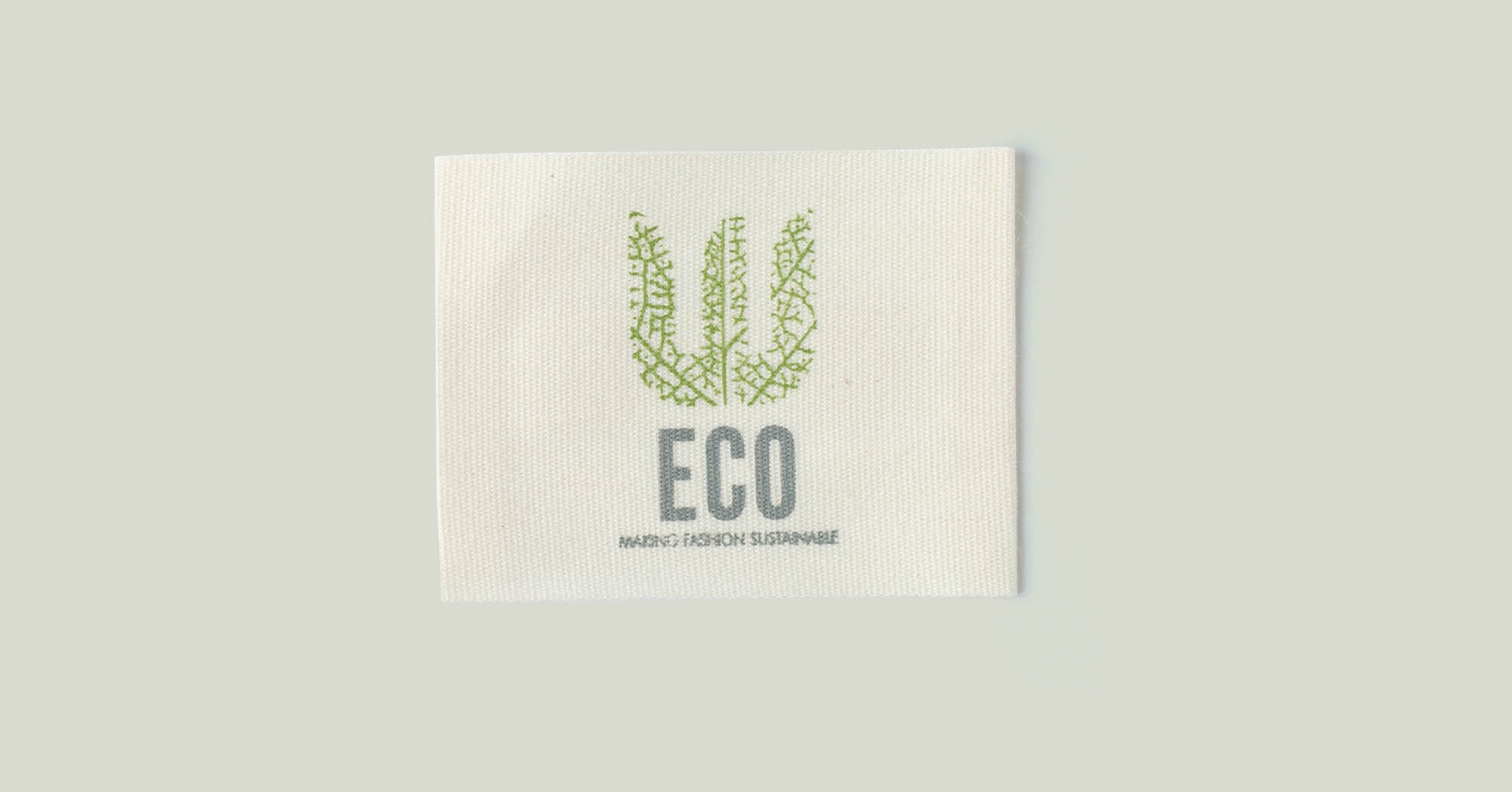 Labels aren't just placed on garments to tick a box. Eye-catching labels made from high-quality materials bear the name of your brand. They communicate with shoppers, help create your brand's reputation and show important sizing information. But when you make the switch to organic cotton labels, you unlock so many more benefits.
Here are just some of the many wonderful examples of brands that use organic cotton in the right way.
1. Tuckerman & Co
Tuckerman & Co is a go-to for premium dress shirts. The brand produces its garments using the finest organic cotton, Italian fabric and expert New England craftsmanship. It's 100% certified by Global Organic Textile Standard (GOTS) and also Oeko-Tex 100, so it's tested for harmful substances. It's a brand with sustainability in mind.
The brand has placed a strong emphasis on using eco-friendly materials with all of the clothing made by Tuckerman using GOTS-certified organic cotton. Take a look at the organic cotton label Tuckerman uses in its garments. It's simple, straight to the point and great for increasing brand awareness as it's not overpopulated with information.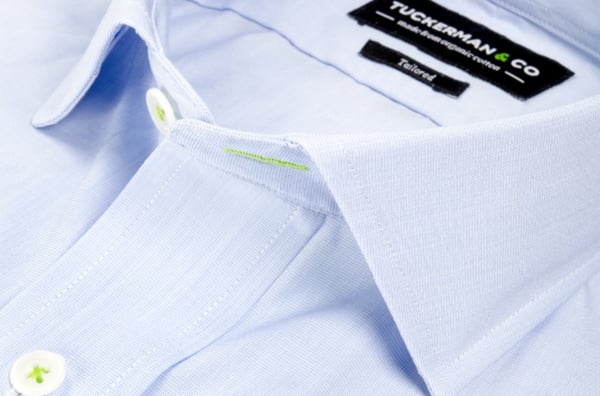 Image Credit: Tuckerman & Co
2. Vege Threads
Vege Threads is an Australian brand that does things a little differently. All of their collections are manufactured using organic and eco-friendly materials in limited numbers, so they don't mass-produce. All of its cotton garments are 100% GOTS-certified.
The brand also uses wood pulp made from beech trees. They also recover 100% of the non-toxic solvent used in the production process which helps to reduce waste. What makes Vege Thread's organic cotton labels stand out is the minimalist approach they've used.
The design fits in line with their branding perfectly. It's subtle enough to be noticed yet not too distracting to take focus away from their garments- plus it's not irritating on the skin.
Image Credit: Vege Threads
3. Pact
Pact's activewear is almost 100% made from certified organic cotton. However, the brand does have some 100% organic cotton basics for men, women and babies. This brand is a good example of one that stretches far beyond sustainable materials.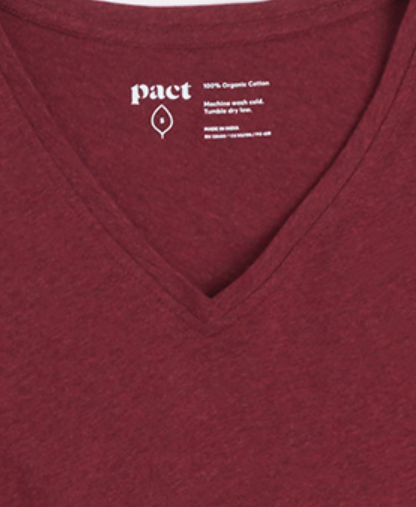 Image Credit: Pact
4. Kowtow
Kowtow is a brand that gives its customers the best of both worlds. They design elegant, timeless womenswear - using organic, fair trade cotton and non-toxic dyes to produce the garments.
Kowtow keeps its organic cotton labels as simple as its minimalistic designs. It's another subtle addition which clearly displays the branding, without harming the environment.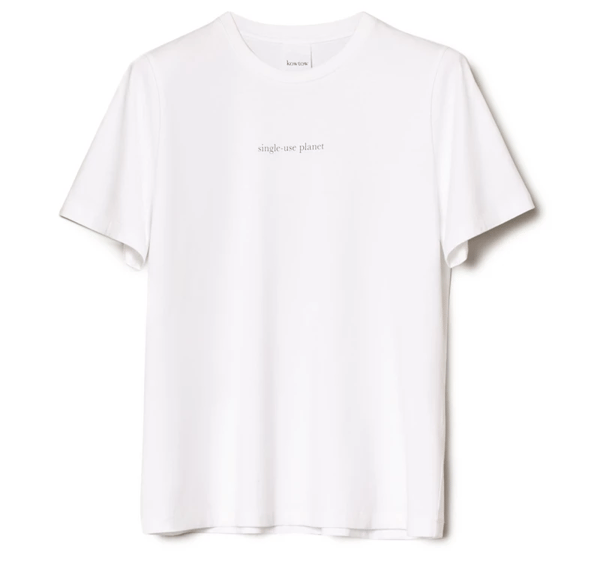 Image Credit: Kowtow
5. Brothers We Stand
This ethical men's fashion brand uses a high proportion of eco-friendly materials, including GOTS-certified cotton to create high-quality and long-lasting products. Doing its part to reduce greenhouse gas emissions, Brothers We Stand is another brand that has adopted a small organic cotton label in its garments.
The use of eco-friendly materials allows them to limit the amount of water, wastewater and number of chemicals used in production.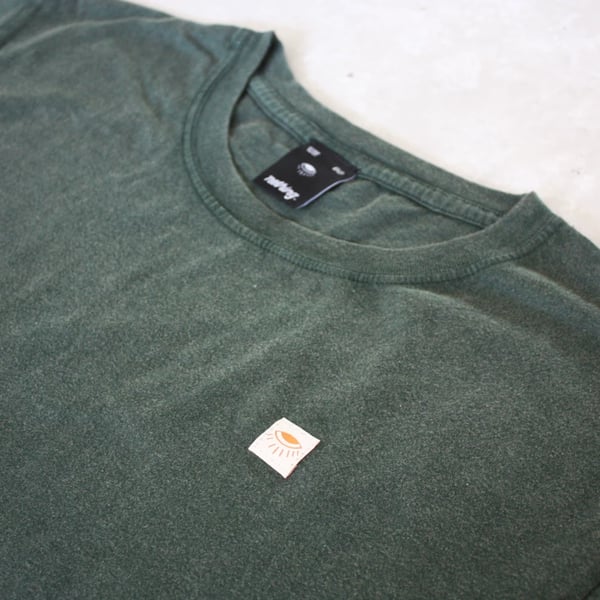 Image Credit: Brothers We Stand
6. Dorsu
Dorsu's aim to reduce waste sees the brand create clothing from fabric remnants discarded by local garment factories. To be extra environmentally-conscious, the brand also prints with eco-friendly inks on recycled paper, runs a plastic-free workshop and uses chemical-free products.
Like many sustainable fashion brands, Dorsu opts for a simplistic organic cotton label which fits in line with its branding.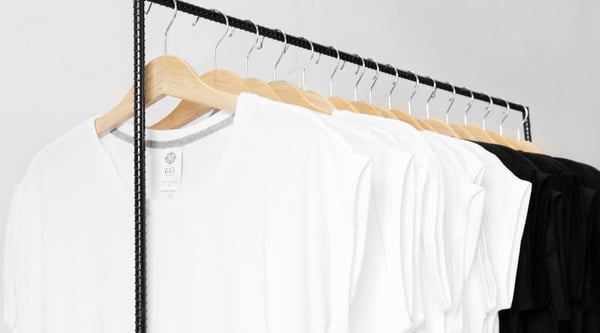 Image Credit: Dorsu
Why You Should Use Organic Cotton Labels In Your Garments
To support the drive for a more sustainable future, making a small change to your product offering is a good first step. Work with a branding specialist that can help you make the transition into adding organic cotton labels into your garments. By doing this, you'll enjoy many benefits. These include:
Reduces the harmful impact of crop protection practices.
Organic cotton is grown without using chemical fertilisers.
It isn't treated with chemicals during the growth, processing or packaging stages.
Organic cotton conserves natural habitats and aids soil health.
The removal of pesticides reduces pollution, prevents water contamination and conserves biodiversity.
It's grown on land, treated and given time for removal of toxic residues.
Trends suggest that customers want brands to be more environmentally conscious, so you'll meet consumer demands.
They're not genetically modified
Efficient water use improves sustainability.
Organic cotton labels are just one garment trim your brand can use to become more sustainable. It can be a small part of a brand new eco-range you introduce to really leave an impact on your customers - and do your bit for the environment.
Transition to an Eco-Friendly Production Process
To help you get started on making the switch to green alternatives for your brand, we've created a free guide on how you can transition to working with an eco-friendly production and manufacturing process.
The guide highlights plenty of key information, such as other sustainable trims you can use, what world-leading fashion brands are doing right now and much more. To get your free copy, click on the link below.