From Concept To Reality: Everything You Need To Know About Fashion Production
Written by Weavabel, published 20/01/20 17:35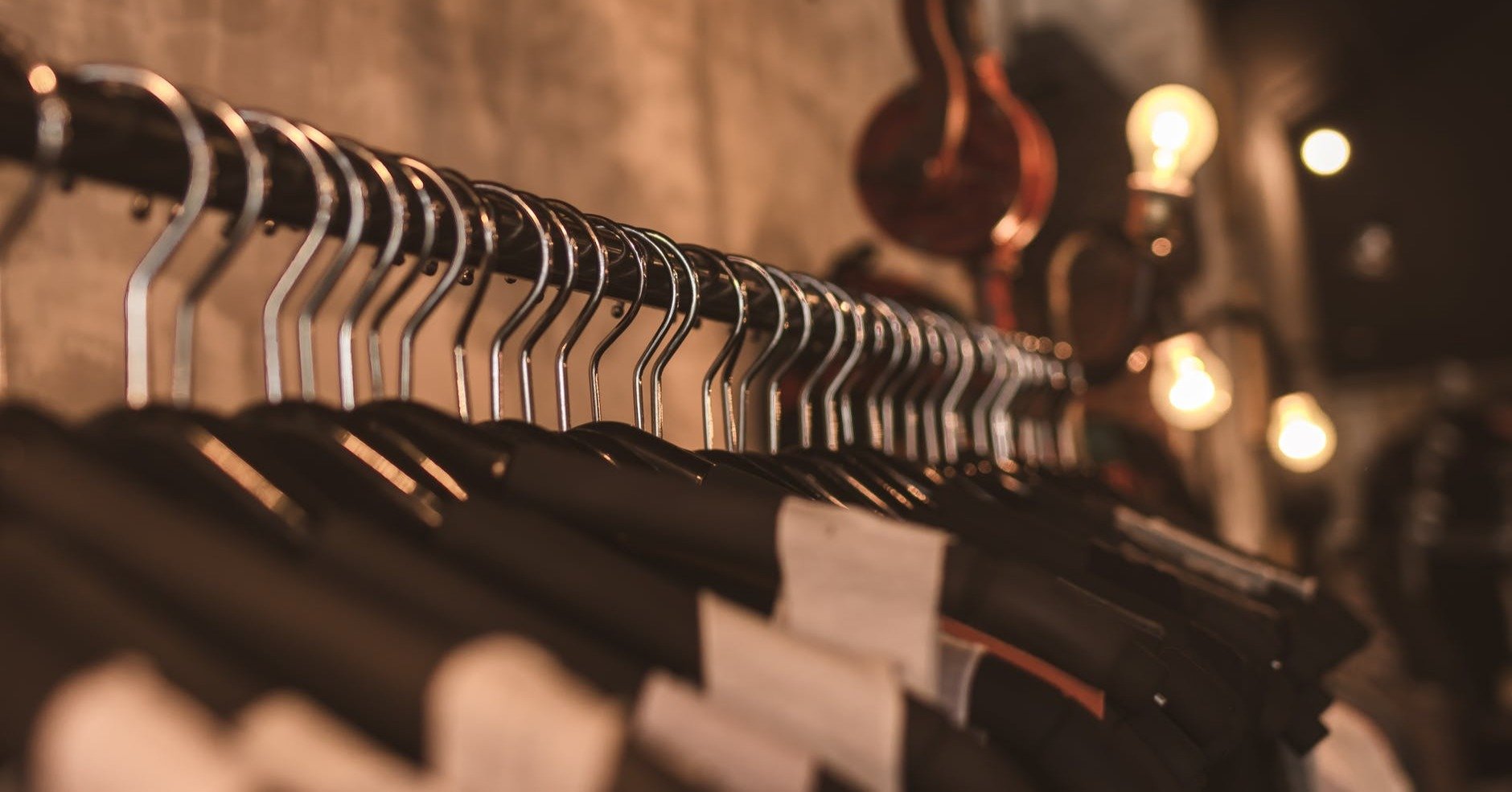 The fashion production process isn't straight forward, especially if you're a new fashion company entering the industry. The type of product that you design will dictate your exact production process; however, there are similarities across all products.
The process of getting your ideas into production has historically been a lengthy and complicated task but with new and innovative technology, fashion production has become a much faster process. So, here's everything you need to know.
Research Is the Most Important Step
Planning Helps You Stay Streamlined
Establishing Brand Identity Is Pivotal
Design With Your Target Market in Mind
Creating a Detailed Tech Pack Saves Costs
Production and Sourcing Materials isn't Easy
Finding a Factory Requires Research
Research Is the Most Important Step

Before you get to the production phase, you need to make sure you've done enough research. It might seem trivial but research will provide you with key data regarding your target audience, competitors and product.
This is also the time to talk to experienced professionals and identify gaps in the industry that you can fill.
Don't underestimate market research. Competition in the fashion production industry is fierce and you must have something unique to set you apart from other brands. When you're confident you've covered the initial research, you're ready to start the next stage.
TIP: For relevant information regarding trends, read informative blogs from leading branding specialists for the insight.
Planning Helps You Stay Streamlined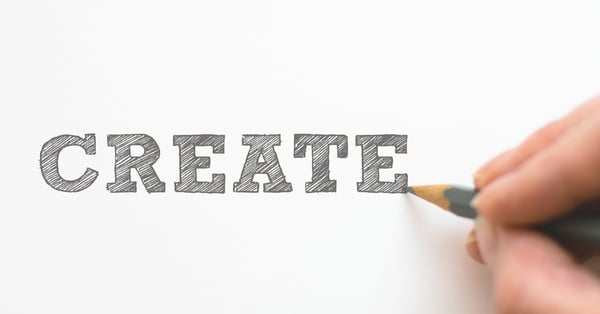 Creating a sturdy business plan will help you stay on track during the initial stages of development. Even if you have a basic idea in your head, look at everything in detail to identify shortfalls.
When planning you need to tailor your clothing company to your target market. The main areas to consider in a business plan are:
Initial start-up costs and financing.
Legal aspects and trademarking.
Creating a strong brand identity.
Production and sourcing materials.
Marketing your brand and online presence.
TIP: To avoid imitation, think of a way you can protect your exclusive designs. If you have the ability to trademark a logo or a concept, it's a worthwhile investment.
Planning is vital at the initial stages and you want to be as educated as you can when it comes to your manufacturing options too. CMT (Cut, Make and Trim) and FFP (Full Production Package) are the two main avenues in garment manufacture and production.
Both methods have advantages but your decision is dependent on what your business needs to expand.
Establishing Brand Identity Is Pivotal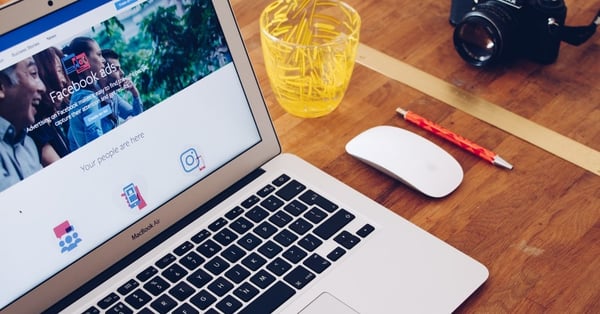 The importance of your brand identity cannot be underestimated – especially in the world of fashion. You need to establish who your brand is or get lost amongst the noise. This process involves looking at the data you collated in the initial research phase to create personas of the type of people who will want to buy and showcase your clothing.
Don't neglect your social media presence. Social media is a must-use marketing tool for both new and established brands. There are 3.725 billion active social media users. So getting in front of the growing audience is vital.
TIP: The key to success is staying authentic to your brand identity and knowing how to communicate it to the desired audience. Make sure your brand is aligned through all aspects of your business, including packaging and online presence.
Design With Your Target Market in Mind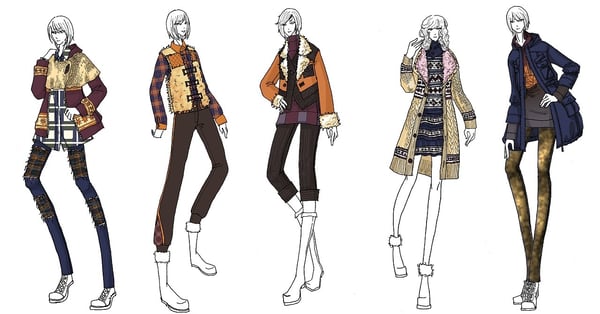 Your research will significantly influence your design process. You might already have a garment idea you want to modify or it could be completely unexplored. Whatever it is, don't be in a rush to get it right.
It's easy to get carried away with colours, mood boards and designs when your head is full of ideas for your garments. When it comes to fashion, executing a production process that works might not be the most exciting task, but it's definitely the most important.
So, take the time to think – really think – about your brand from the beginning. Fashion is an exciting, fast-moving industry.
TIP: You might have many business ideas and your mindmaps might be overflowing with creativity. However, at this stage, it's important for you to focus on just one.
Creating a Detailed Tech Pack Saves Costs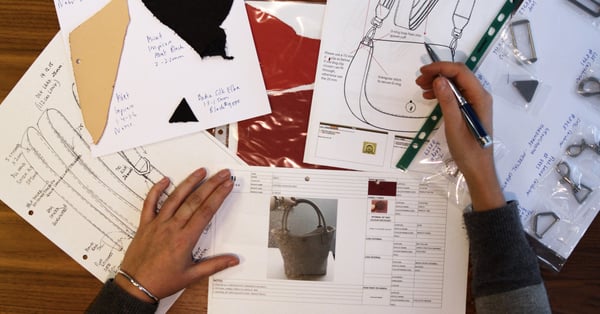 Find out more
Your final designs will need to be turned into a tech pack. This document will tell your manufacturer exactly what it is you want, so needs to be as detailed as possible.
You should include technical flat drawings, construction details, critical measurements, colourways and even adding photos to better communicate your design. This helps to reduce sample trials, produce accurate quotes and leave less room for misunderstandings when it comes to production.
TIP: Be specific about the fabric composition, weight and colour. Don't forget to add this information to your design specifications and tech pack.
Clothing labels, tags and their placement are also an important consideration and should be included. After you have reached the end of this stage, you're ready to start looking for a manufacturer.
Production and Sourcing Materials isn't Easy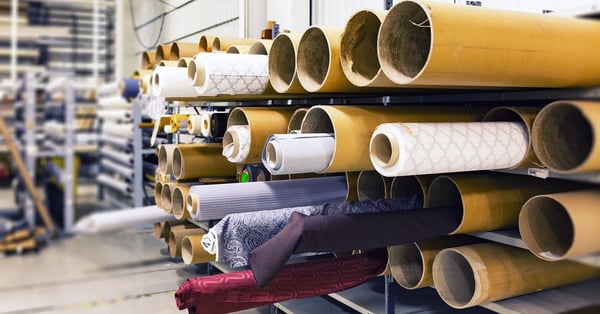 Choosing a suitable manufacturer can feel like a daunting task for anyone starting out in the industry.
This stage in your business plan enables you to identify costs of production and factor in other elements such as lead times, quantities and margins for error. Sample making is the most important stage.
As exciting as it might be, it often takes a couple of rounds of samples before the garment is perfect. Before you commit to a full-scale run, order a few samples from several manufacturers to evaluate the quality and speed of their work.
TIP: Keep in mind that you're creating a completely new product with the combination of fabric, design and fit that's never been done before. Some practice and adjustments will make it perfect. Look at the details and finishing of the garments too. Pay attention to the finer details.
Finding a Factory Requires Research
After designing, choosing fabrics and creating multiple samples, you are now ready to produce your garments. This is the less creative side of the production: logistics and manufacture. Make sure to do sufficient research to find a reliable factory to produce your garments.
FPP manufacturers, like us here at Weavabel, work alongside textile suppliers and fashion experts regularly. We offer valuable insight and our team is on hand to offer over 30 years of expertise. We'll work alongside you to turn your sketches into tangible samples that meet our consistently high-quality standards.
Make sure to create a timeline for production with your clothing factory, then you need to accommodate things like packaging before sending out the final garment. There's a lot to think about when it comes to fashion production, but it can be made easier with a dedicated branding specialist on your side.