What Production Trends Are Shaping the Future of Fashion?
Written by Weavabel, published 27/02/20 10:15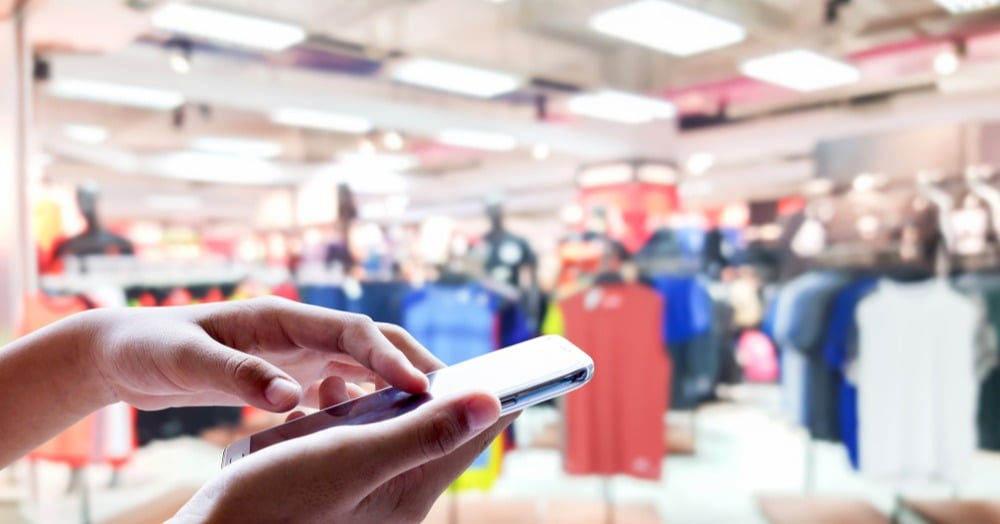 While it's difficult to predict the future, one thing is clear: the fashion industry is rapidly changing. This is becoming more obvious, especially when it comes to customer expectations and the emerging possibilities that come with new technology.
These major production trends are shaping the future of the fashion industry in ways that were unimaginable just a few decades ago. Learn more about how they're influencing the fashion world.
The Rapid Change in Consumer Attitude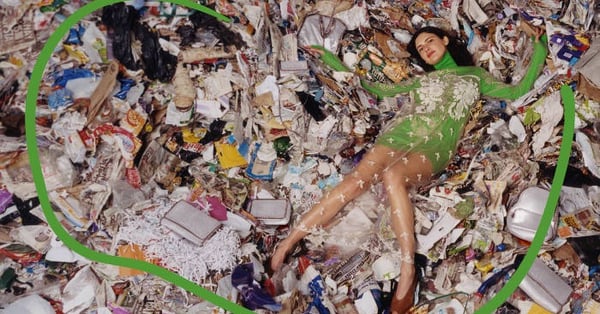 Find out more
Between David Attenborough and the devastation in the landfills, everybody is well aware of not only their own environmental impact but also the brands they purchase from too. Nielson's Global Corporate Sustainability Report showed that, globally, 66% of consumers are willing to spend more on a product if it's made sustainably.
In recent years, an increasing number of brands have addressed the environmental impact of fast fashion practices. As a result, the range of sustainable clothing has grown accordingly. Brands like H&M and Madewell have launched clothing recycling programmes. Even high-end designers like Gucci and Stella McCartney are committed to sustainable manufacturing practices.
You might think it's just a trend to be green, but it's actually a necessity in today's increasingly conscious world. It may be that consumer demand forces brands to adopt different mindsets and listen to their consumers or face their brand value being impacted. By leveraging technology and working with proactive manufacturers, you'll be just fine.
A Formidable Duo: Technology and Sustainability
From the design process to the moment a piece gets in the hands of the consumer, technology is influencing all areas of fashion. Tech is allowing the fashion industry to become more sustainable. Supply chains are also becoming more efficient thanks to machine learning technologies.
Artificial Intelligence (AI) is being used to manage and optimise supply chains as well as reduce shipping costs and transit time. Machine learning algorithms are being used to make more accurate predictions of inventory demand. In turn, this reduces waste and eliminates last-minute purchases to accommodate unexpected spikes in demand.
The dream of every brand is to know upcoming trends to avoid overproduction. Retail giants like Walmart now have their own clothing brands and use machine learning systems that can identify fashion trends customers also prefer to buy.
Today, AI allows brands to forecast trends and sales, giving brands the tools to understand consumer patterns and limit their production levels accordingly. Through voice search assistants like Alexa, fashion brands can gather intelligent data and dive deeper into purchase patterns, giving it the ability to suggest accurate recommendations for that all-important accessory.
Amazon has another great example of how the fashion industry can use technology. The retailer has patented an augmented reality (AR) virtual mirror where users can try products on at home. It'll soon be possible to stand in front of a mirror and realistically try on clothing without all the deliveries and returns - cutting down a significant amount of carbon emissions in the process.
The Latest Catwalk Scoop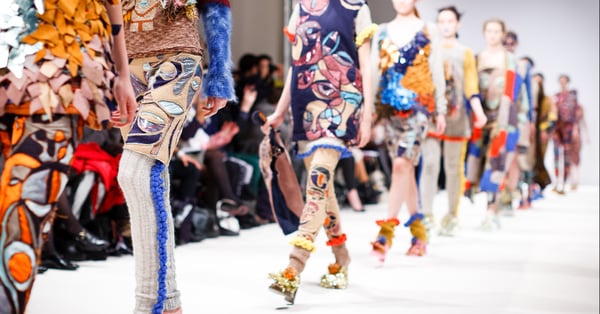 With trends coming and going, it's often difficult to stay relevant in the dynamic fashion industry. The first order of business is to take a look at the most impactful trends of the season. From London to New York, here are the latest trends fresh from the catwalk.
Disco collar: Modernised on coats and button-downs, the look is often shown with flamboyant colours to make it really pop. The look is most impactful in jacket form. Bonus points if it has a contrasting collar as seen on the Paco Rabanne runway.
Crochet: As the fashion industry looks for ways to become more sustainable, there's something special about a 'trend' which embraces a slow, handmade technique that can be passed down generation after generation.
Neon: Pink, orange, blue, green and yellow. The highlighter-inspired neons graced the iconic catwalks from Tom Ford to Christopher John Rogers. Subtlety may not be her speciality, but these vibrant shades know how to make an entrance.
Bermuda chic: Putting a twist on the classic suit, designers from Chloe to Givenchy embraced the Bermuda short suit for spring. Part nine-to-five, part island attire: meet the next wave of the bike short trend.
Retro fix: Retro prints ruled the runways, bringing both major colour and pattern to all the top collections. Serving up mod home decor realness, vintage wallpaper prints were channelled from Prada and Marc Jacobs.
Unfortunately, with all these latest trends comes a high environmental cost. The rate at which we're producing, consuming and discarding clothing is putting serious strain on the planet. New styles appear daily at major fast fashion retailers only days after their designer counterparts have debuted.
It reflects the desire for 'fresh off the runway fashion', but the repercussions are high carbon emissions, wastewater production and enormous amounts of landfill waste. You can still dress to impress, just make sure your garments are made sustainably with longevity in mind.
More Transparency in the Industry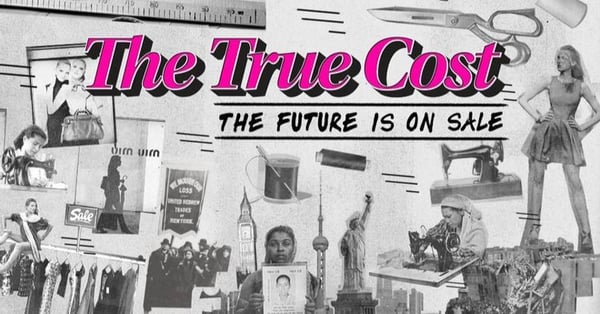 Find out more
The fashion industry operated behind closed doors for a long time. Recent documentaries, such as The True Cost, have shone a light on what reality looks like, lifting the lid on the industry's hidden practices.
While these are still major issues that need wider recognition, hope is on the horizon. An increasing number of fashion brands and retailers are now more transparent than ever about who their manufacturers and suppliers are.
Both the independent startups as well as the designer veterans are moving towards more sustainable and transparent objectives within their supply chains.
In April 2019, Fashion Revolution stated that out of 200 major brands, 35% of them are disclosing their supply chain information to the general public, including details about the factories where their clothes are being made.
Brands can minimise their footprint by working with manufacturers who consistently invest in materials that ensure the durability of garments. Encourage upcycling and work with factories and branding specialists that have certifications like FSC and OEKO-Tex are also momentous strides towards sustainability.
Your brand can join this revolution and make changes in your own production process. It's kinder to the environment, it's what consumers want and it's much easier than you think.
Work With a Dedicated Brand Specialist Who Pioneers Production Manufacturing Trends
The importance of your brand identity can't be understated – especially in the forever shifting world of fashion. Within our 'How to Find the Right Garment Branding Specialist for You' guide, we'll explain how easy a branding specialist can make things for brands looking to get ahead of the curve.
It includes tips on how to make sure you're ready to talk to a branding specialist plus advice on how to find the right one to elevate your brand. Download your copy below.