Ethical Packaging and Premium Branding - Can You Have Both?
Written by Weavabel, published 08/01/21 11:03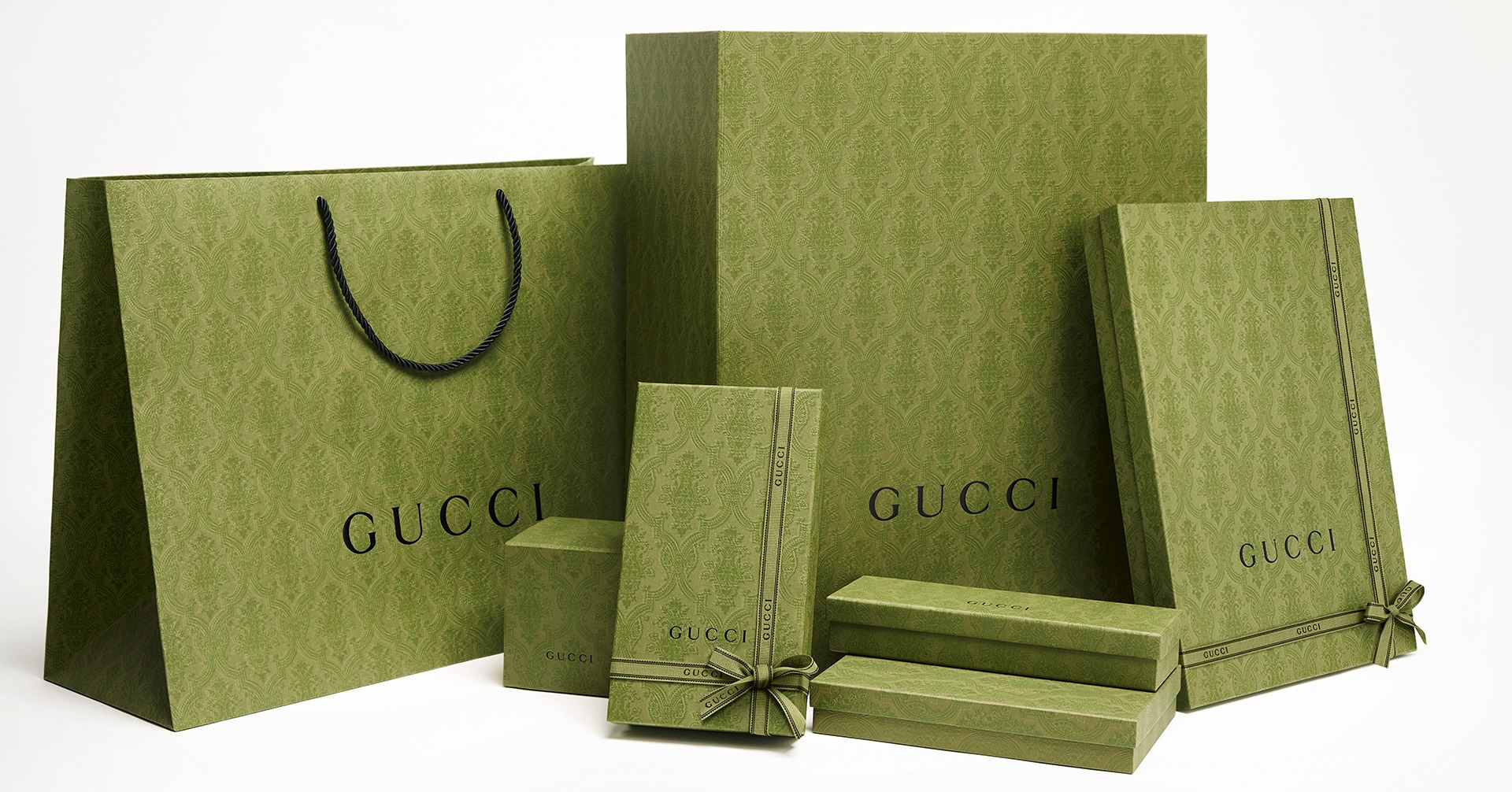 Today, your brand can achieve both ethical packaging and premium branding without compromising. Sustainability and ethics are key selling points regardless of what product you're selling. Marketing campaigns are now emblazoned with messages about how businesses reduce their environmental footprint, appealing to a consumer base that's more concerned with purchasing from an ethical supply chain.
For premium brand owners, this represents a challenge. They're tasked with reducing the impact of their products to remain competitive. One of the last areas of focus, but one that can directly impact sales, is packaging.
Aesthetics or Ethics?
Think of the Tiffany & Co Blue Box; the Harrods logo adorned across parcels or any perfume by Chanel - intimately packaged in boxes that scream value. These are deeply recognisable packaging examples, known worldwide for what they contain and what they represent. Packaging is an important part of the overall product. Not only does it keep products safe but it's also how you shout about your brand.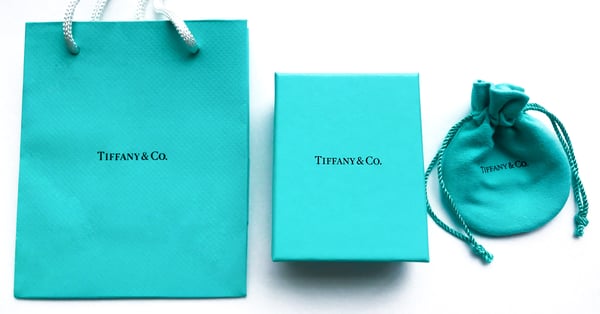 Some brand owners or professionals believe responsibility or sustainability defeats the point of premium or luxury products - products that are designed to be the best quality, entertaining the utmost creative freedom. To them, only using sustainable materials represents self-imposed restriction.
Packaging contributes to the overall feeling of a premium brand, denoting status, quality and consistency. The issue is, how do premium brands match the current market trends towards sustainability with their prestige products and packaging design choices?

Sustainable packaging needs to be practical, cost-effective and effectively represent a premium brand and product with a wide range of design choices. In the world of premium branding and packaging providers, finding a supplier who can do both is difficult.
How Can Premium Brands Go Sustainable?
As sustainability is increasingly popular, the sustainable packaging industry is growing. Now more than ever, brands can turn to the right, experienced specialists to deliver premium packaging that doesn't impact the environment.
It's not just smaller brands that are switching but large and respected brands are also dipping their toes into the sustainability waters. For example, the international fashion brand Gucci began to use 100% recyclable packaging, made from FSC-approved paper.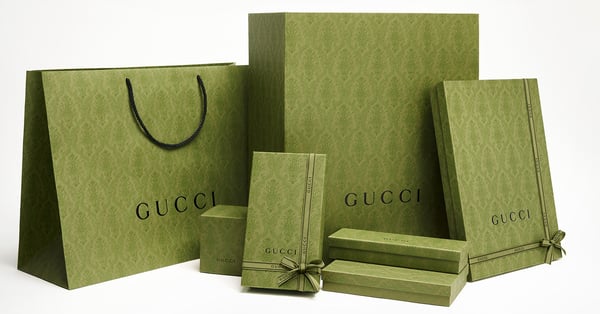 Image credit: Gucci
These are less harmful to the environment and truly encapsulate the Gucci brand. Opulent patterning and bold 'Gucci' lettering state the product inside is of the highest quality.
Eco-friendly packaging options are here - and they're here to stay. And as they get more popular, they get more innovative. No longer do brands have to rely on the same plain packaging to be more sustainable. Now, you can have a loud voice but a small footprint.
All that premium brands need to do is look for the branding specialist to provide a sustainable, practical product that fits their design needs.
The Possibilities of Premium Packaging Design
There's a myriad of design options available to the premium brand when it comes to creating packaging:
Utilising recycled leather to create bespoke patches, zip pulls and badges.
Eco-friendly poly bags - such as

ones made from sugar cane waste

.
Biodegradable seals on your branding accessories.
Boxes made from recycled and recyclable materials.
There are also new materials such as bioplastics and a new focus on implementing metal as a key packaging material for smaller add-ons. Metal is a highly-recyclable material with a small carbon footprint and, if used wisely, can set brands apart for their unique use of the medium.
For example, Nicolas Feuillatte Champagne utilised metal for packaging their luxury champagne. The result? A dazzling, deeply inviting and luxurious design that has direct connotations of prestige. On top of that, they're recyclable and can be reused around the home.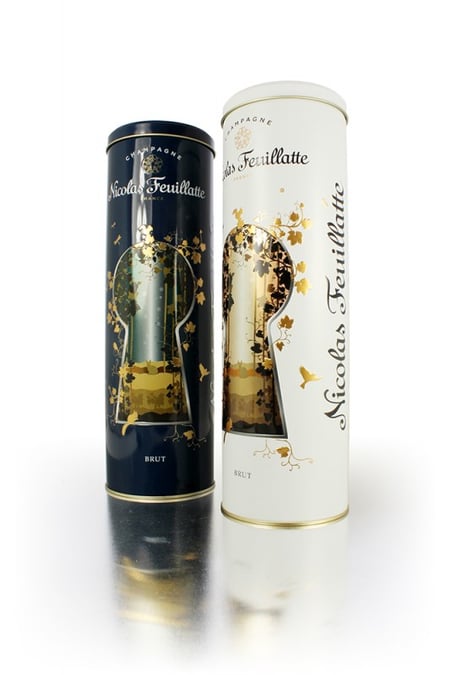 Image credit: Crown
When you want packaging, it needs to contribute to the product's price, not put customers off. Sustainable premium packaging is highly possible.
To explore the kind of sustainable packaging options available to you, explore our premium collection.
The Premium Sustainable Collection
Over the last 3 years, we have heavily invested in developing sustainable materials for fashion branding to help brands meet their sustainable needs and goals. With sustainable sourcing, recycling and improved innovations in production methods, we have developed our latest premium sustainable collection.
We've gone past the styles traditionally associated with sustainability to promote something truly premium without compromising on environmental care. Luxury packaging options are only a click away.