6 of the Best Eco-Friendly Luxury Packaging to Inspire You
Written by Weavabel, published 30/08/20 15:09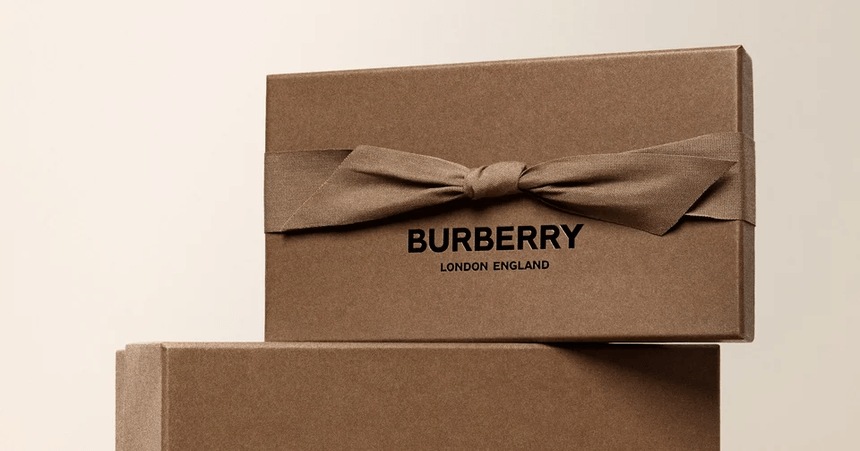 In the recent strides towards sustainability, there's an increasing need for brands to change their packaging towards more eco-friendly alternatives. Not only is it vital to be more environmentally conscious but it's also important to have well-designed packaging that sets you apart from your competition.
Here are some of the best and most unique eco-friendly luxury packaging that are paving the way to a more sustainable future:
1) STÓR: Reflection Of Their Company Ethos
2) Stella McCartney: Commitment to Sustainability
3) Driftwood: Avant-Garde Cardboard Box
4) Burberry: Affluent and Aware
5) Rā: Completely Compostable Bamboo Packaging
6) Waitrose: Kraft Paper Coffee
Luxury and Sustainability Go Hand in Hand

1. STÓR: Reflection Of Their Company Ethos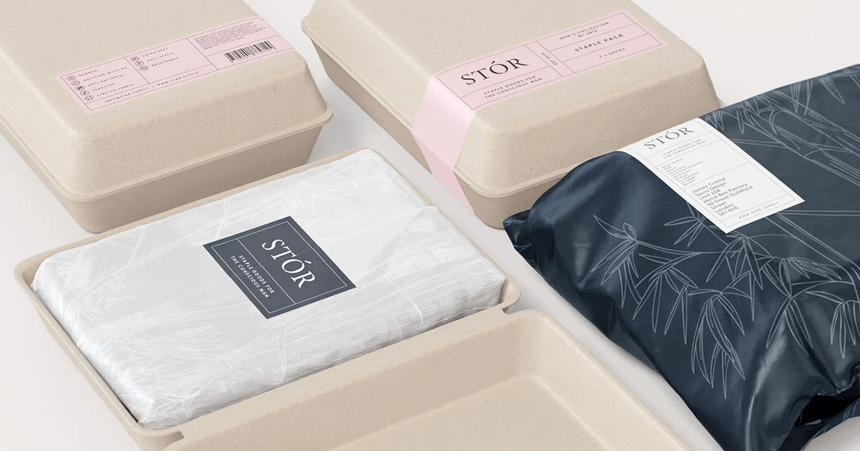 STÓR, which means 'a store of treasure' in Gaelic, is an Irish brand which strives to combine luxury with recyclable and sustainable packaging. Specialising in men's clothing, they exclusively use natural materials such as GOTS-certified organic cotton for their garments.
Working with their existing logotype, they married sophistication with the simplicity of natural and raw materials. They redesigned their branding to reflect the company's ethos of eco-awareness and their packaging is made from unbleached recycled cardboard boxes.
2. Stella McCartney: Commitment to Sustainability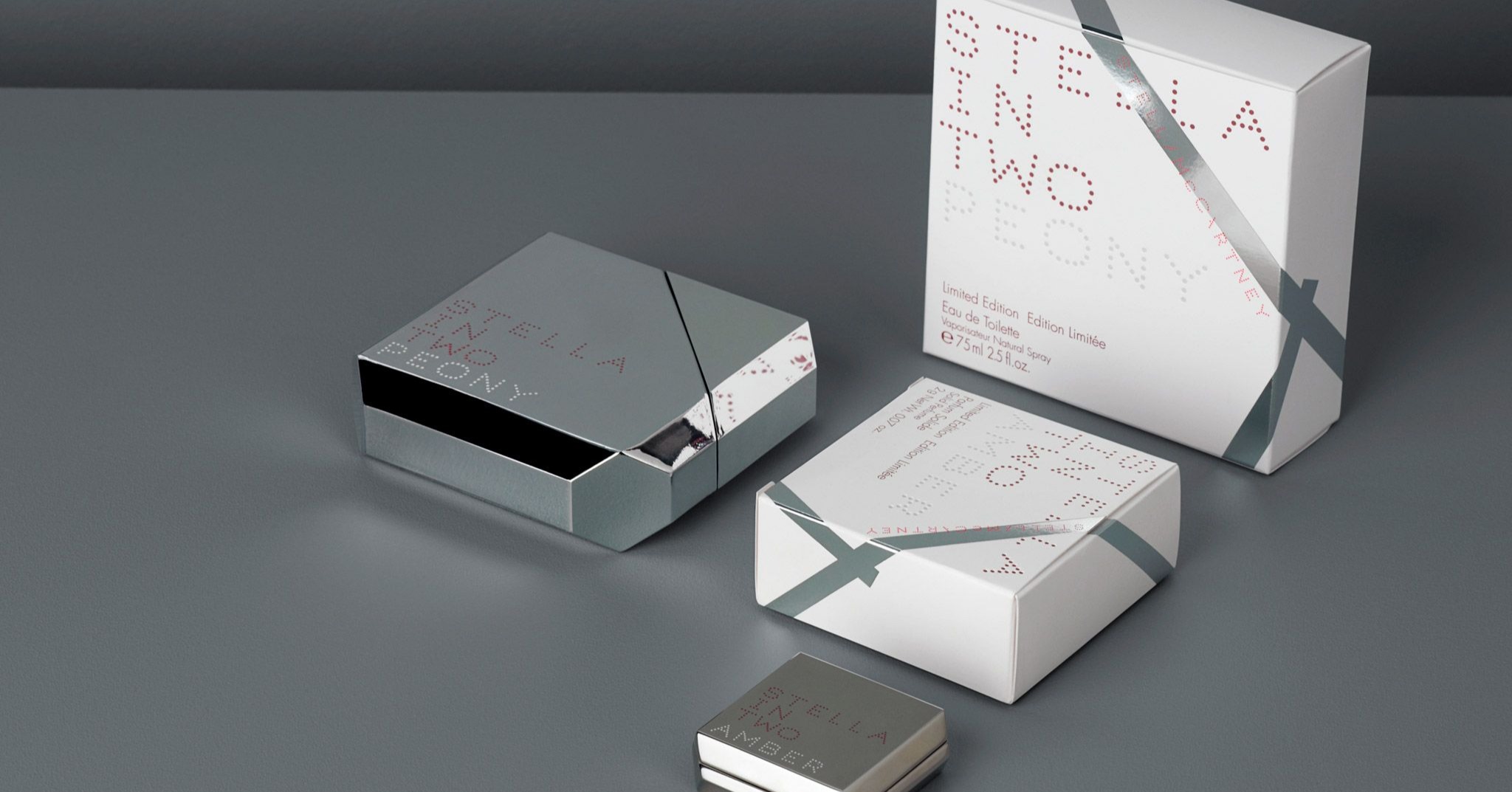 Stella McCartney emphasises sophisticated tailoring, natural confidence and femininity. Following in the footsteps of the eponymous designer who is a lifelong vegetarian, the brand has also completely cut out leather or fur from their entire production.
They recently turned to a bio-based, fully compostable and sustainable packaging manufacturer. TIPA offers the same properties as conventional plastic packaging but with an end of life that enables the packaging to safely biodegrade in compost, in the same way as organic waste does.
In celebration of this groundbreaking solution, the envelopes for the guest invitations to the Stella McCartney Summer 2018 fashion show were made by TIPA using the same process as the compostable plastic cast film.
By working with this breakthrough company, Stella McCartney continues to turn this pledge of sustainability into solutions.
Feeling inspired? Want to see the possibilities for your brand? We've got the guide for you. Click here to find out more.
3. Driftwood: Avant-Garde Cardboard Box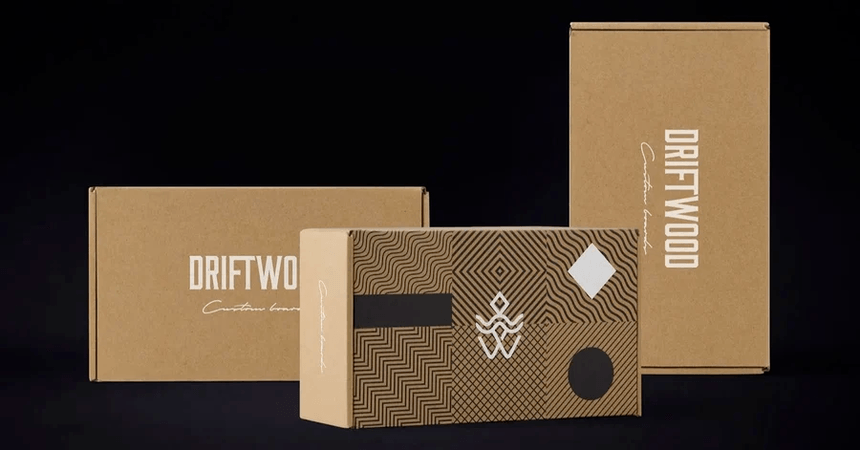 Driftwood is a company dedicated to manufacturing pedalboards for guitar or bass effects pedals. The wood and other metallic materials used to develop their products are of the highest quality so they needed their packaging to reflect.
It sports an eco-friendly and unique avant-garde design on a compact cardboard box. Their products are perfect for any musician who wants to improve the portability of equipment - and their environmental impact.
4. Burberry: Affluent and Aware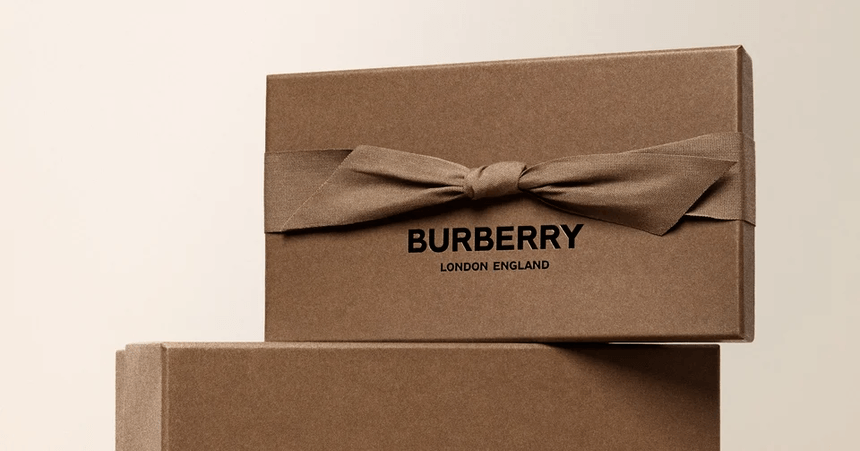 This luxury fashion brand has recently launched brand new packaging to align with its movement towards eliminating unnecessary plastic packaging.
Using a modern manufacturing technique, Burberry created paper packaging using FSC-certified paper from recycled coffee cups. The resulting product has a high-quality, expensive feel and continues to resonate with the brand's heritage.
If a luxury brand that sells designer garments with price tags like Burberry's, it puts pressure on others to follow in their substantial footprints.
5. Rā: Completely Compostable Bamboo Packaging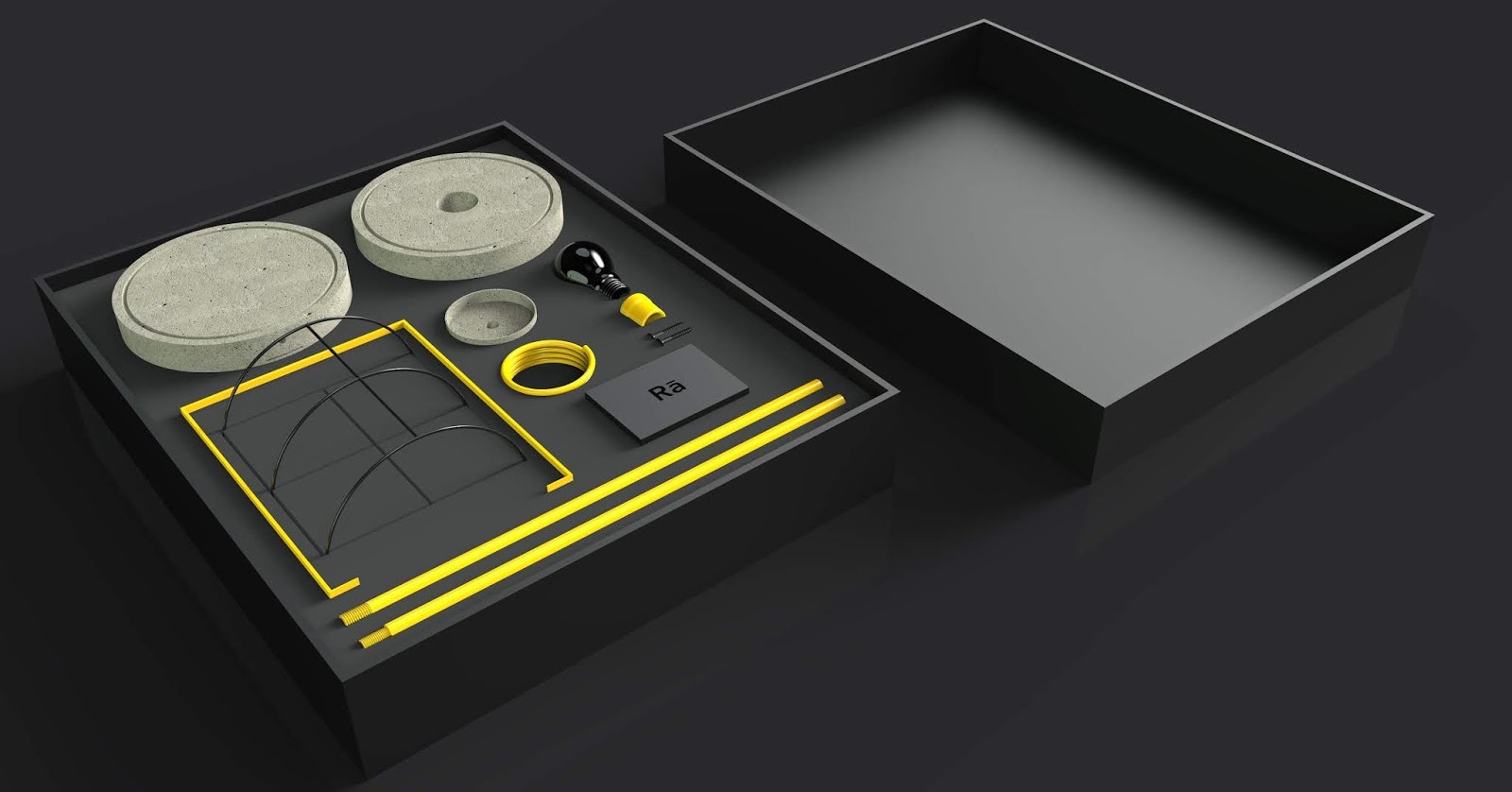 Rā is a concrete pendant lamp which is made entirely from demolished and recycled industrial waste. Designed with environmental impact in mind, all the materials used were carefully chosen.
The whole idea of this project was to keep sustainability in mind. The inner tray is made from compostable bamboo and the outer packaging is recycled paper with a debossed logo and glossy black finish.
All of the components have elements of their industrial origin, making waste have an opulent feel that's more likely to be displayed as a keepsake and reused.
6. Waitrose: Kraft Paper Coffee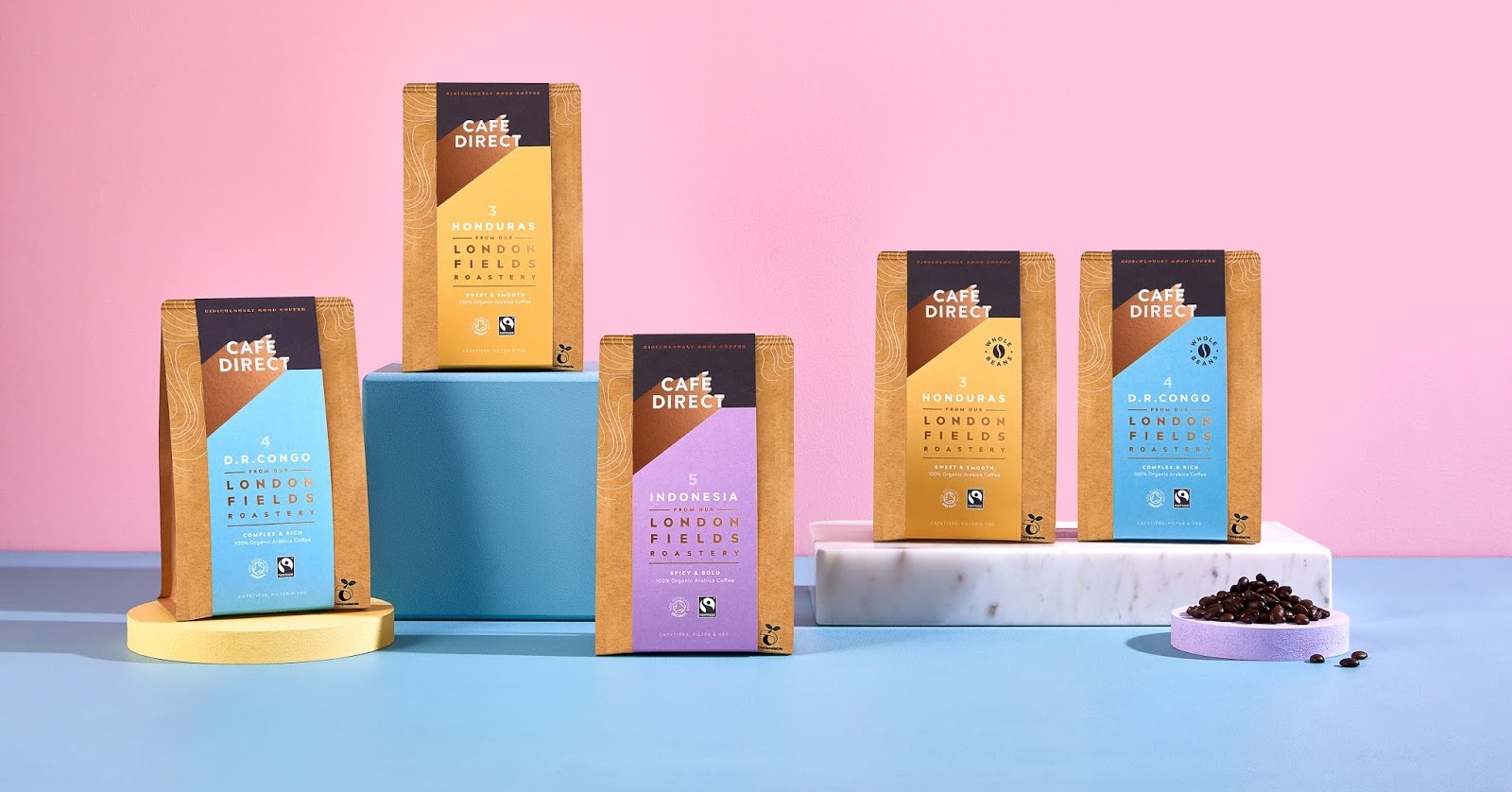 The small-batch roasted coffee range from Waitrose is 100% plastic-free and packaged in premium kraft paper pouches, which are suitable for home compost and food waste bins.
It's a momentous shift away from industrial certified compostable bags that only break down once treated in specialised industrial units.
The recyclable outer card sleeve uses attractive pastel hues which contrast from the naturalistic, earthy kraft material underneath. Bronze foiling ties the packaging together, while the intricate details of the sustainable white ink add depth.
You might be feeling inspired by these luxury packaging examples but you're unsure how to make a change in your own production. It's important that we start making the change, but where can you start?
If luxury brands can make the effort to reduce their environmental impact, then there's no reason for anybody else to not make the change. Recyclable packaging can come in a variety of options and materials to align with your brand image, whilst also supporting the drive towards sustainability.
Luxury and Sustainability Go Hand in Hand
Becoming more sustainable doesn't mean you have to sacrifice your luxury branding. At Weavabel, we can offer you both. Want to find out more about how you can transform your fashion or homeware branding, trims and packaging to be more ethical? Then download the Premium Ethical Packaging and the Brand Experience guide to find out more.