The Most Iconic Bespoke Packaging Designs In the Fashion Industry
Written by Weavabel, published 29/10/20 11:37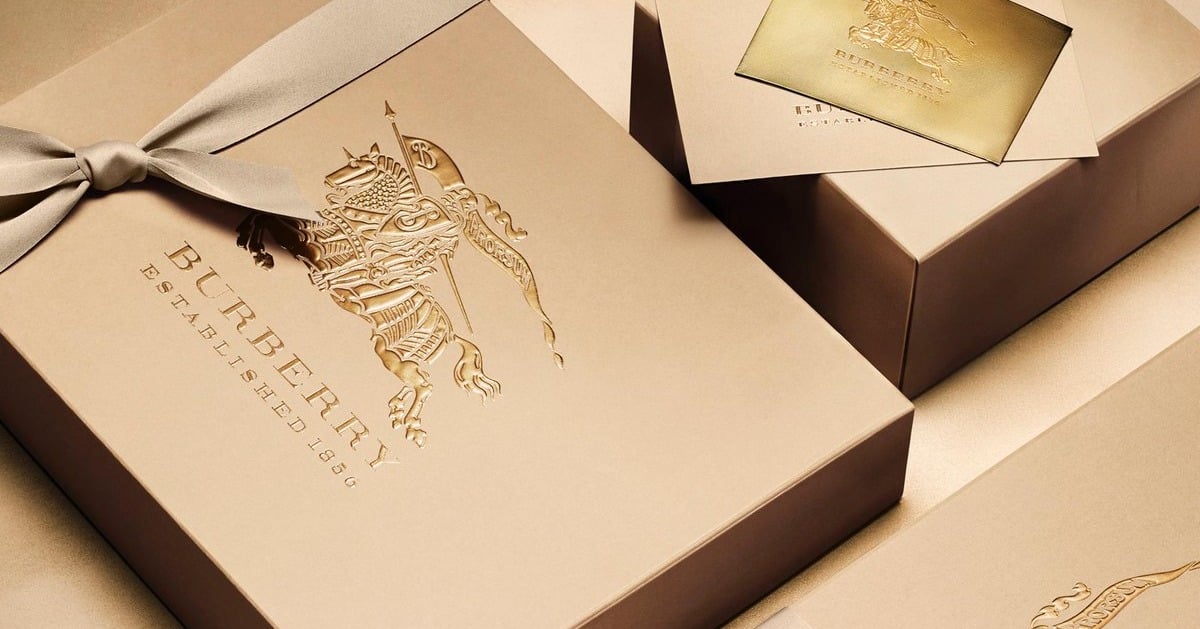 Textures, fonts, colours and compositions on a product can really change how we feel and experience a brand - so packaging should be no different.
If we covered up the logo or name on these five packaging solutions, you'd still instantly recognise each brand. That's the sign of a truly iconic bespoke packaging design.
Tiffany's Iconic Blue Box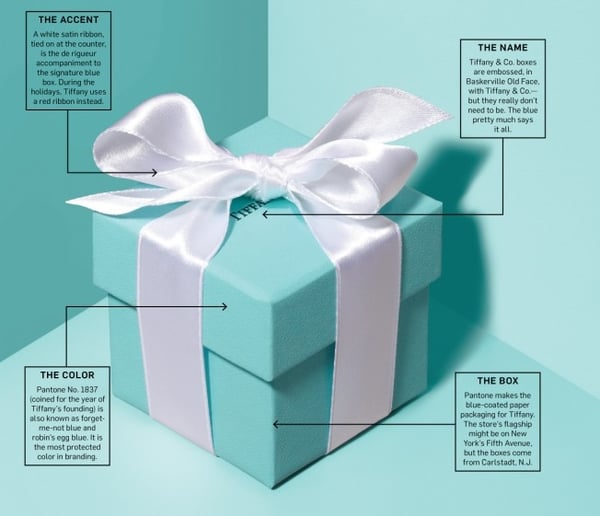 Find out more
We couldn't talk about iconic packaging designs and neglect this one. Think of the brilliant blue Tiffany box - one of the most recognisable packaging examples in retail history.
Simple and elegant but undoubtedly effective. It shows that you don't need to be elaborate with your packaging for it to be memorable. At times referred to as robin's-egg blue or forget-me-not blue, Tiffany has turned its shade into an international icon of elegance.
That little blue box and bow holds such significance that people even buy empty packaging online so they have one in their possession.
Gucci's Stylish and Sustainable Packaging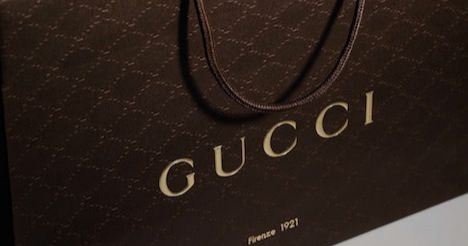 Find out more
This luxury Italian brand is a staple in high fashion and so is its extravagant packaging. In fact, it's considered just as relevant to the buyer than the garment itself. Gift boxes are only given upon request, encouraging adoring Gucci enthusiasts to splurge on just one more garment or accessory.
Remaining memorable, Gucci now ensures its loyal customers still get to experience opulence but in a way that doesn't negatively impact the environment.
Gucci cleverly uses debossing in its packaging. The logo is set out from the rest of the packaging, demanding attention and utilising metallic foil stamping in the process. This is elegantly paired with sustainably sourced beater-dyed paper packaging from FSC-certified forests.
Louis Vuitton's Illustrious Imperial Packaging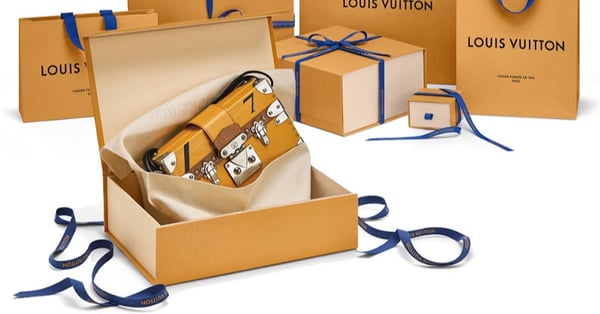 This new range of packaging named "Imperial Saffron," reminiscent of the fashion house's roots, nods to its luggage heritage. This peculiar colour has been specially selected to signify a new era, weaving itself into Louis Vuitton's rich history.
The combination of the two colours gives a very modern yet eternal look and, as a result, it has quickly solidified itself as classic fashion packaging.
With the addition of thicker paper and cotton ribbon handles, it allows for greater resilience during transport. Raw cotton and flat-pack boxes are part of the brand's greater focus on sustainability.
Chanel's Irreplaceable Parisian Packaging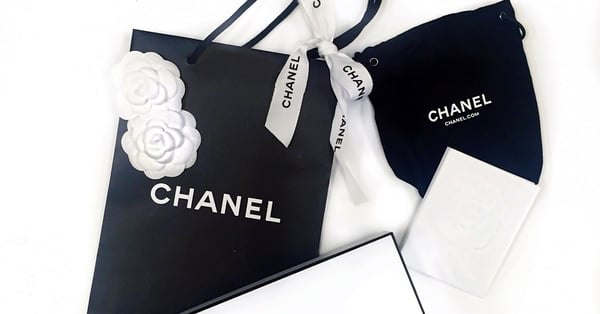 Find out more
Famous French designer Chanel incorporates chic Parisian style with garments made for the modern woman. Like their little black dress, the brand's packaging has also become iconic.
Every Chanel bag is decorated with a white Camellia, which was Coco Chanel's favourite flower. These are often collected by avid fans of this luxury fashion brand.
"In order to be irreplaceable, one must always be different"– Gabrielle Bonheur "Coco" Chanel.
Nothing speaks to classic sophistication like the minimalist black and white Chanel packaging. It's all about subtle and understated quality, which resonates through the brand's iconic bags and boxes.
Burberry's Beloved Gift Bag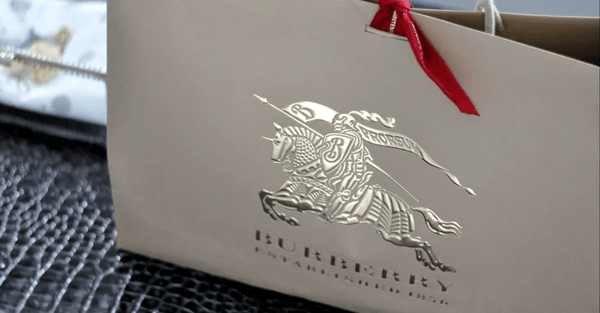 Find out more
Burberry has perfected its luxury packaging and has managed to make a huge brand impact through its choice of materials and processes. Much like the brand's iconic trench coat, Burberry's artisan packaging is a statement about its heritage.
Two royal crests, hot foil printed in gold in the finest, most intricate detail. Underneath the crests lies the famous Burberry font embossed at different levels. The light reflects from it in all directions – you can't help but run your fingers along the stamping to feel the tactility.
These bespoke packaging designs are unmistakable. Through careful planning, they've created timeless packing solutions that reinforce their already famous branding. You can do the same with your packaging if you have the know-how.
Make Your Bespoke Packaging Iconic
Want to discover how you can revolutionise your packaging offering? Bespoke premium packaging is the answer. To help get you started on your journey, download our Premium Ethical Packaging and Brand Experience Guide, where we'll take you through all of the possibilities for fashion and homeware brands.
Click on the link below and take your packaging from idea to finished product.