9 Innovative Branding Trims and Why They Had Such an Impact
Written by Weavabel, published 17/06/19 10:09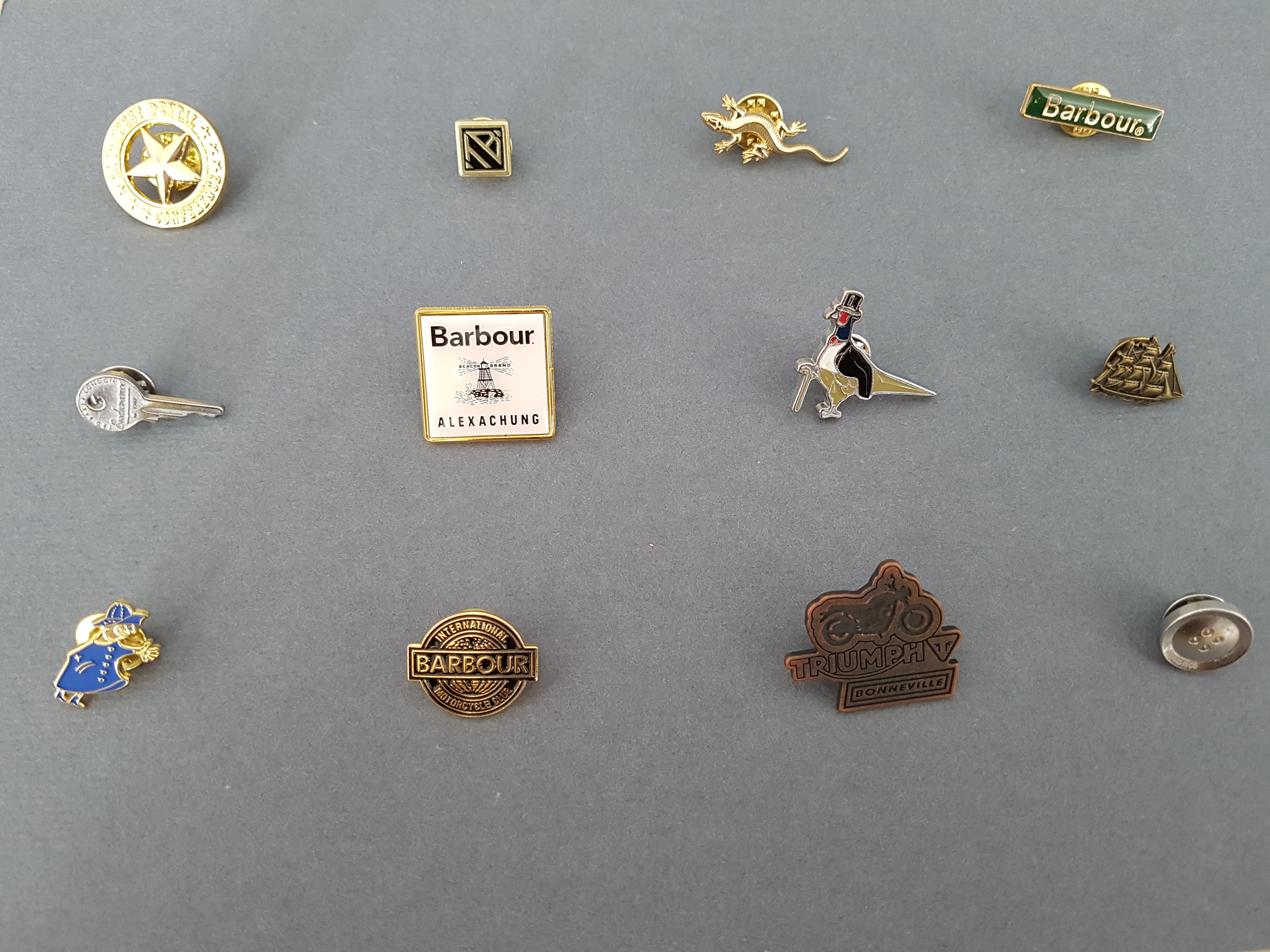 At the heart of any brand is a first-class product that customers instantly want to get their hands on. Building and maintaining consistent branding plays a huge role in becoming a consumer's first choice which, in turn, increases brand loyalty. The good news is that there are now so many trims you can take advantage of and brand, giving customers a reason to choose you over your competition.
To help inspire you, here are nine innovative branding trims from big brands and why they had such a big impact.
1. The Branded Zip and Cords by Superdry
Unless Superdry's famous range of hoodies, jackets and coats have the word 'Superdry' sprawled all over the garments, it's not always easy to determine which branded garment is on the shelf or someone is wearing.
Branding doesn't need to be obvious. Sometimes, a more subtle approach can be beneficial and leave a bigger impact. Superdry is a brand that does this really well. In any of their garments that feature a zip, you'll find that they never settle for a generic zip and will always opt for a custom branded option instead.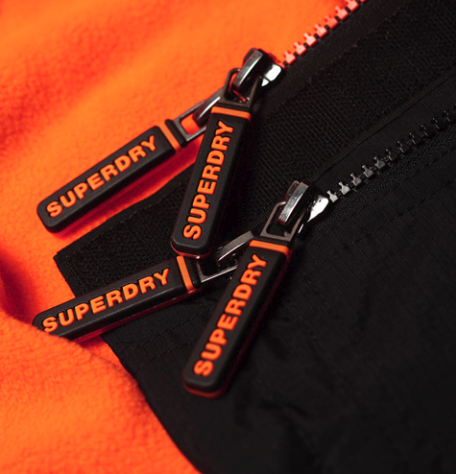 Image Credit: Superdry
The same applies to the cords you can find on their hoodies. Rather than keeping them blank, you have to look carefully to notice the Superdry branding on the metal aglet which blends in with the cord itself.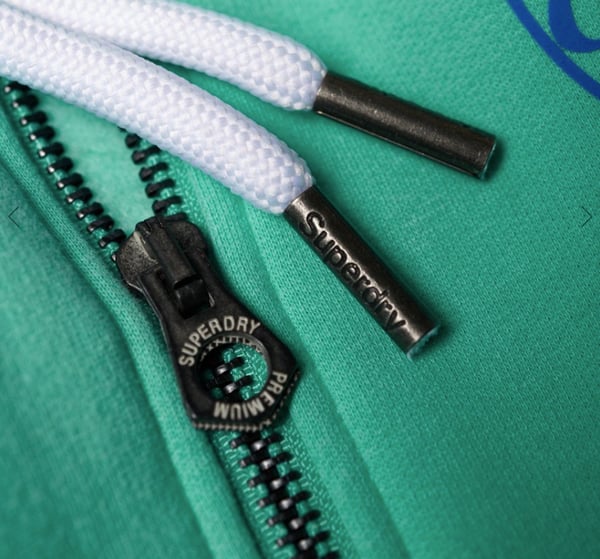 Image Credit: Superdry
2. The Iconic Ralph Lauren Embroidered Pony
Today, when you mention the Ralph Lauren brand, consumers immediately think of either the small embroidered bear or the famous polo player. This is another example of an iconic brand doing the little things right with subtle branding.
No item from Ralph Lauren's range seems to escape its galloping pony emblem on the left side of the chest. While it might quite a small embroidered logo, its guaranteed high-quality finish and timeless design makes it instantly recognisable - even from a distance.
3. The Range of Levi's Metal Pin Badges
Arguably one of the most famous brands in the world, even Levi's continues to take great strides so that their branding can reach far beyond its own garments.
Levi's already makes headway with the customisation and personalisation aspect through the denim specialists in their tailor shops. But that doesn't stop this instantly recognisable brand from continuing to use innovative branding trims.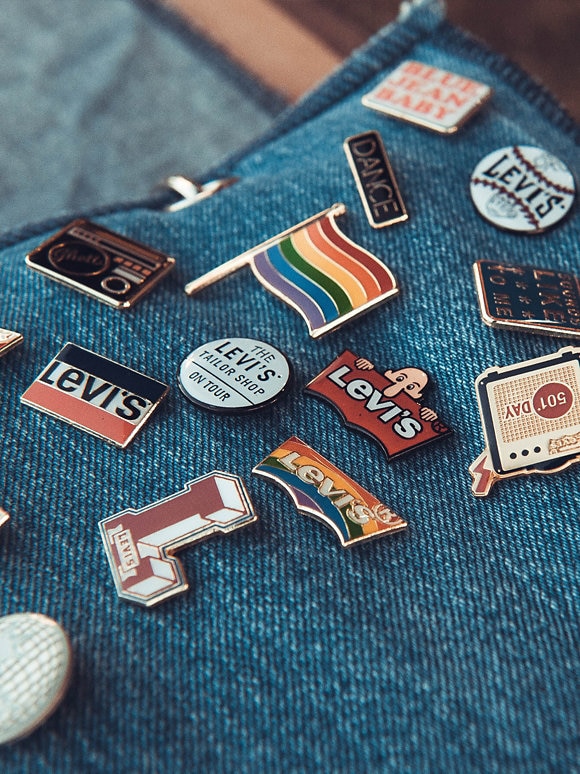 Image Credit: Levi's
Levi's metal pin badges allow the brand's most dedicated consumers to complete any outfit with this accessory. Whether it's on a trucker jacket or even a cap that's not from the Levi's range, they'll still be boosting their brand awareness effortlessly and in an innovative way.
The reason behind the major impact is that pin badges are the latest classic styles that have come back into style.
4. The Quirky Off-White Zip Tie
The bright orange zip tie is now an integral part of Virgil Abloh's iconic streetwear brand, Off-White. It's regularly featured on the brand's footwear and apparel range and only really includes minor details like the year and brand name.
Still, that doesn't stop the legion of loyal fans from rocking the zip tie. It became so popular with so many questions arising that the brand took to Instagram to reveal that the purpose of the zip tie is for the wearer to cut it off entirely.
Has that and will that stop wearers of Off-White? Not a chance. The simple idea of 'rules are meant to be broken' will continue to see Off-White benefit from people refusing to take off their simple yet incredibly effective zip tie.
5. The Famous Stone Island Patch
A quick Google search will tell you all you need to know about the much sought-after Stone Island patch. Endless articles on how to spot counterfeit patches, customer's asking for advice on how to style theirs, what side they should be on and so much more.
The bigger picture here is that Stone Island knows how in-demand such a simple yet effective patch of theirs is. Similar to the Levi's badges, Stone Island hasn't just limited its compass patch to their own garments either.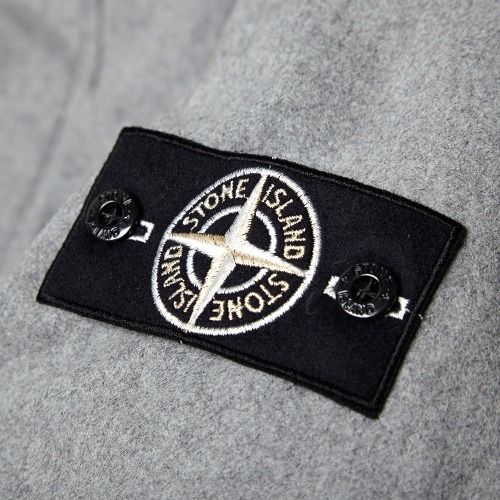 Image Credit: Pinterest
With it being the most important element of a Stone Island product, consumers are often seen adding the patches to other garments, which benefits Stone Island greatly. Either that or consumers are often selling them as standalone products online - such is the demand.
6. The 'New' Packaging From Louis Vuitton
Firstly, brand packaging might not necessarily be a 'trim' to utilise but it can go a long way to increase brand awareness. Secondly, it's very rare to see high-end labels change their packaging, but that's what Louis Vuitton did to great success.
For the first time in decades, Louis Vuitton completely revamped its packaging - which is a rather unusual feat for a classic brand. The rich chocolate brown packaging was swapped for a lighter, brighter colour names 'Safran Imperial,' essentially translating to 'Imperial Saffron.'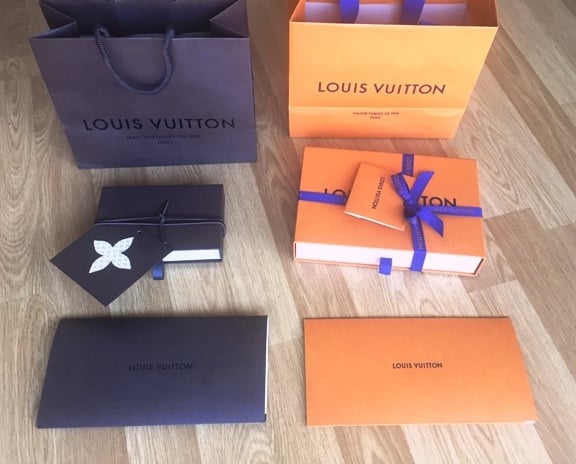 Image Credit: Danetigrass
This tangerine-like colour was complemented with a vibrant blue. While a lot of features changed, such as the box size to the handles, the biggest difference is that it's much easier to read the Louis Vuitton branding on a tangerine background. In comparison, it proved to be a challenge reading a dark-coloured font on dark packaging.
7. The Simple Yet Effective Swing Tags From Balmain and Armani
Balmain, Armani, Michael Kors, Chanel - there are so many big-name brands out there that utilise swing tags. So, it's a branding trim you should also look to incorporate in your garments as well.
Again, simplicity is key as you won't find high-end design labels going over the top. Take Balmain and Armani, for example. They tend to stick to subtle colours of black and white which keeps them within their brand guidelines. Whereas the Emporio Armani version is a foldable option which also doubles up as a certificate of authenticity.
| | |
| --- | --- |
| Image Credit: Imgur | Image Credit: eBay |
Although, this should give you a better indication of how huge brands are doing something as simple as a hang tag really well…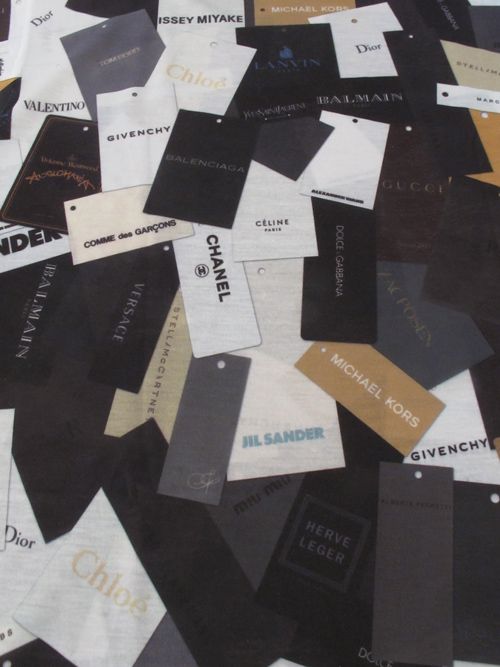 Image Credit: Pinterest
8. The Instantly Recognisable Diesel and Barbour Leather Patches
Underrated, under utilised yet incredibly valuable. Leather patches can go a long way to boosting your brand awareness and getting your name out there. Whether it's placed on the elbows of a blazer, on a sweatshirt or even jeans, their versatility and high-quality materials make them a sought-after branding trim.
Two brands that do this well - out of the many - include Barbour and Diesel. With the laser etching technique, the former benefits from an embossed effect while the latter receives a debossed impression.
This helps them to remain instantly recognisable and are high-quality leather patches that consumers will want to wear on their garments.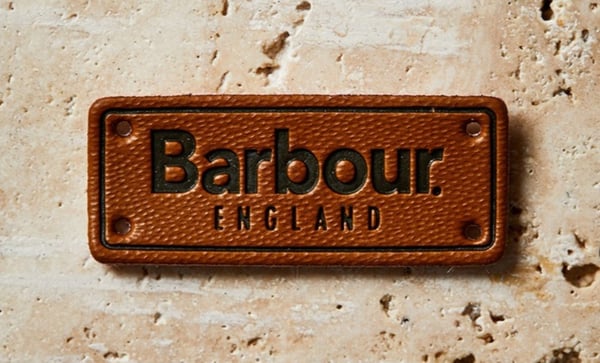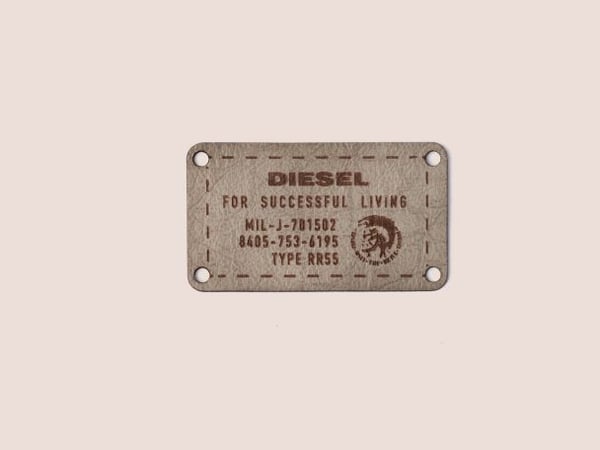 9. The Innovative Use of RFID Tags by Burberry
As usual, Burberry is a brand that is still very much ahead of the curve with its in-store tech. Radio Frequency Identification (RFID) is technology that allows shoppers to interact with a product. While RFID isn't necessarily a branding trim in itself, Burberry has utilised RFID tags on its hang tags - combining the best of both worlds.
Many Burberry products are fitted with RFID tags. This allows shoppers to use their smartphone to interact with them to gain extra content. It ranges from how that specific product was made to recommendations on styles.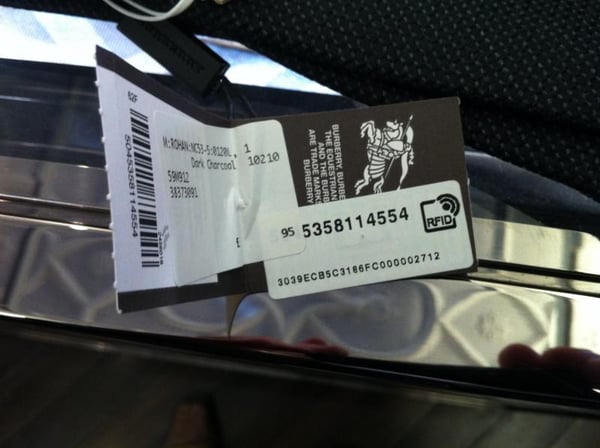 Image Credit: Forrester
Utilising RFID in combination with an effective hang tag is a brilliant idea. Especially for consumers who are more tech-savvy than ever and want more innovative ways to engage with a brand.
Now that you've taken plenty of inspiration from the world-leaders in fashion, it's the perfect time to see how you can take your branding to the next level with your own hang tags and swing tickets.
Your All-in-One Swing Tags Guide
To create your very own swing tag that revolves around your brand guidelines, you need to start from the beginning. The materials you use, the finish, colours, artwork and so much more. To help, we've created an all-in-one guide to help you with what you need to know so that you can finally elevate your brand.
Get your copy using the link below.