How to Launch a Luxury Brand and Cut Through the Noise
Written by Weavabel, published 02/12/22 13:15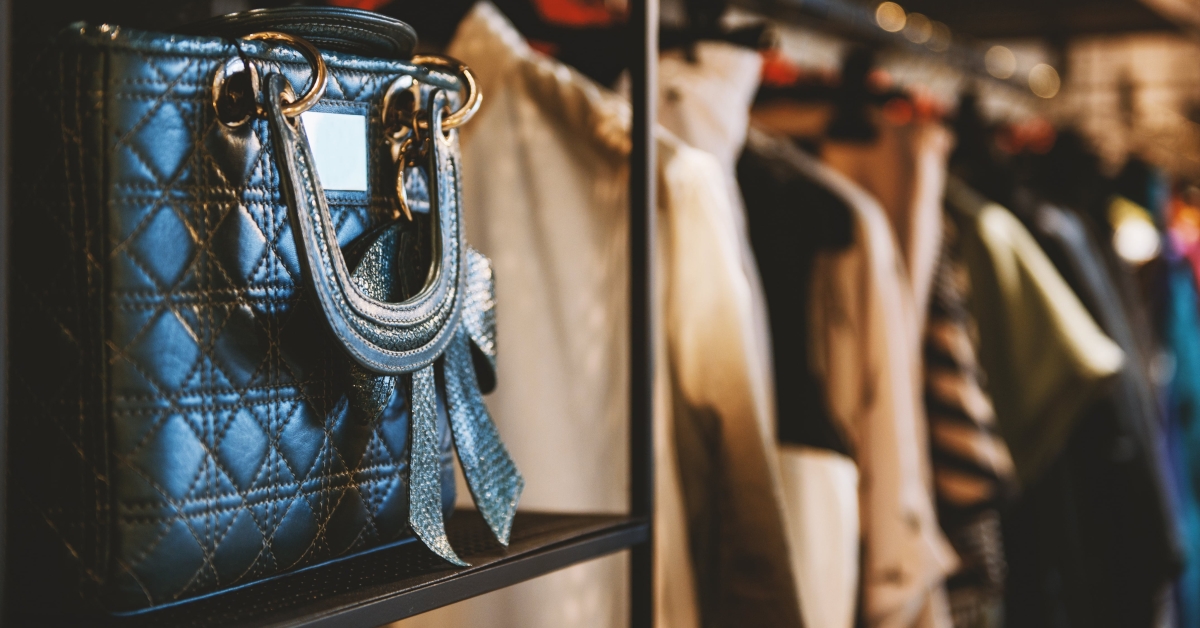 In today's overcrowded marketplace, launching a brand with impact can be challenging, particularly in the luxury sphere. While some newcomers have managed to master how to launch a luxury brand — Ganni, BY FAR and Ferm Living to name a few — it doesn't just happen by accident.
So how do you launch a luxury brand? There's no short answer, but we've written this blog to give you the building blocks to get started.
The Luxury Market: Is It Possible to Break Through the Noise?
History is one of the most significant determining factors of whether a brand is considered luxury. Luxury brands are traditionally steeped in history, often established in the early 20th and even 19th centuries.
When brands have been in consumers' lives for decades, it can be difficult to establish a brand on the luxury stage. But that doesn't mean it's impossible.
By selecting a point of difference, creating an air of exclusivity and delivering branding offering that has an impact, new luxury brands can burst onto the scene.
Establish Your Point of Difference
A big part of establishing a luxury brand is providing a point of difference.
When we think of Chanel, we automatically picture its quilted handbags. Louis Vuitton and the iconic 'LV' logo. Christian Louboutin and red soles. Burberry and trench coats.
While these brands offer a whole host of products, one standout piece often sticks in the consumer's mind. By achieving this, luxury brands keep themselves at the front and centre when consumers decide on their next luxury purchase.
Whether it be an iconic product, print, pattern, collaboration or brand message, establishing your point of difference and marketing it to consumers is the key to long-lasting success in the luxury marketplace.
Make Packaging a Focus
The power of packaging should never be underestimated. It's often the first touchpoint a customer has with your brand. While for high street names, packaging may be seen as a means to an end, it can be an opportunity to make a lasting impression for luxury brands.
Investing in packaging can be worthwhile in terms of exposure and brand identity. In the age of the 'unboxing experience', luxury packaging is featured on social feeds, reels, TikToks and for the average customer, often reused for aesthetically pleasing storage.
On the other hand, excessive packaging has also come under criticism from eco-conscious consumers. With 79% of plastic waste currently being sent to landfills or ending up in the ocean, it's important to ensure you choose the right type of packaging.
Luckily, as sustainability demands continue to grow, so does the availability of innovative, sustainable materials that can be used for your packaging projects. Recyclable and recycled poly bags can protect items, while seed paper, organic cotton and kraft boxes add the finishing touch.
To learn more about all the different types of sustainable, innovative packaging and branding materials, download our Textiles Cheat Sheet and explore the possibilities.
Create Hype
Your brand can soar or get lost among the noise in a digital-first world. So, how do you successfully market and launch a luxury brand in this modern-day climate? A successful marketing strategy is one of the first places to start.
Social media, collaborations and celebrity influencers should be a primary focus. While extravagant TV ads and billboards still have their place, exploiting the marketing mix is the key to an impactful launch and long-lasting success.
While there are many different elements to consider when launching a luxury brand, one thing remains a constant throughout — brand experience. The brand experience starts from the second a consumer sees your brand for the first time, so make sure it counts.
Packaging is often one of the most tangible experiences a consumer has with a brand — when they receive their first order or see a featured unboxing on social media.
Ensure your brand has an immediate impact by investing in innovative, sustainable packaging that delivers value.
Sustainable Luxury Starts Here
Ready to take the first steps? We have all the packaging options for you to explore. Even better, sustainability is our core focus. Explore the possibilities by downloading our Packaging Innovation Toolkit — a four-piece resource for all your packaging needs. We're even offering the opportunity to get your own custom range board. Download today.