Is Lacoste a Luxury Brand?
Written by Weavabel, published 10/10/22 09:00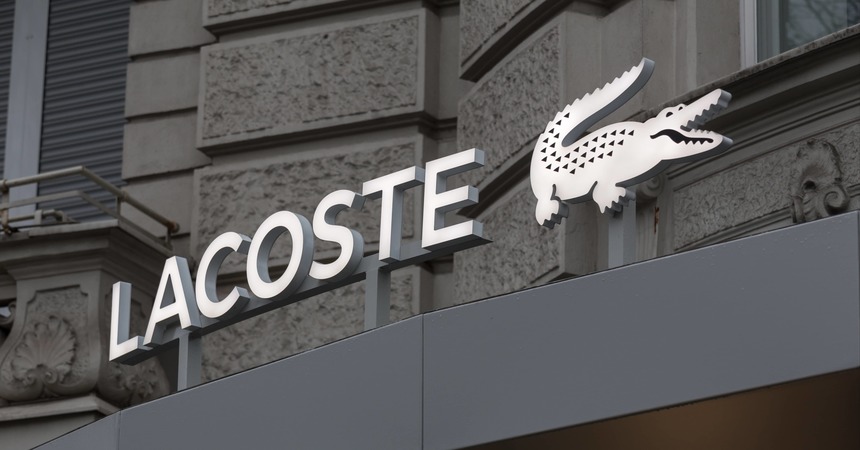 Lacoste is an instantly recognisable brand name. Steeped in history, this iconic French brand has been worn for decades. But just because it's recognisable, does that mean it's luxury?
In this blog, we look at what makes Lacoste luxury and how they're adapting in the future to cater to new generations of consumers that interpret luxury in a new way.
Lacoste and Luxury: Sportswear Made Stylish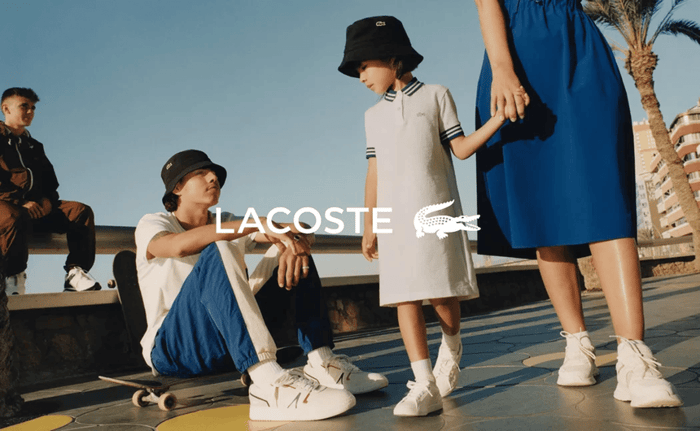 Credit: Creative Review
We look at the various contributing factors to help you understand how 'luxury' Lacoste is.
The History
Lacoste was founded in 1933 by tennis player René Lacoste, hence the ties with sportswear. It's a brand featured in countless wardrobes since that date, with products spanning from sportswear and leisure clothing to fragrances and leather goods.
The iconic crocodile logo came from Lacoste's nickname, 'the crocodile', and has been emblazoned on polo shirts right from the get-go, even before the likes of Ralph Lauren followed suit.
In recent years, Lacoste has featured at Paris Fashion Week and collaborated with brand ambassador, Novak Djokovich — a tactic often deployed by luxury brands, like Emma Watson for Chanel and Natalie Portman for Dior.
Due to its rich history and symbolic nature as a high-value brand, Lacoste can be considered a luxury brand accessible to all.
The Product
Created primarily for sportswear, Lacoste is known for its quality and craftsmanship — part of the reason why it has become the brand it is today. Although arguably it's still a sportswear brand at the core, Lacoste has shown at Paris Fashion Week and can be found inside luxury retailers such as Selfridges.
Regarding the fabrics and clothing, the products are of high quality and stand the test of time. They're often made from natural materials, such as wool and cotton, that are then blended with synthetic fibres to enhance the performance or lifetime of the garment.
Known for its 'preppy' look, Lacoste is often compared to Ralph Lauren and the style that took America by storm.
The Price Point
When it comes to the price of the products, Lacoste sits somewhere in the middle ground, which is why the question of whether Lacoste is luxury is often asked.
Many of Lacoste's products are more expensive than high-street, but not as expensive as high-end luxury brands. You can expect to pay below £200 for most clothing items, with leather goods and accessories coming in at a similar price point.
Luxury and price are directly linked. Traditionally, whether something was considered luxury was based purely on the price you paid. But today, it's not that simple.
Lacoste and the Future Consumer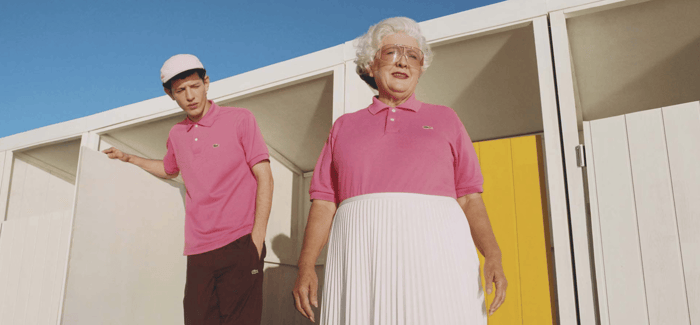 Credit: Lacoste
Luxury has taken on a new meaning in the eyes of the modern consumer. Although legacy high-end brands still have their place, factors such as sustainability, status and popularity are becoming much bigger elements to consider. How is Lacoste adapting to serve the modern consumer?
First up, sustainability isn't something the brand is ignoring. It works closely with the Ellen MacArthur Foundation on its circular fashion initiative, adopting regenerative and eco-friendly practices to help its supply chain become more sustainable.
Lacoste has also rolled out initiatives such as ethical cotton, eco-design, enhanced product lifecycles and recycling scheme, as well as producing sustainability progress reports to hold itself accountable to the consumer. While it may not be completely circular, Lacoste is heading in the right direction.
When it comes to the status quo, social media and Gen Z have driven a rapid change in attitudes. Traditional luxury — expensive price points, furs, outdated attitudes — are being rejected in favour of those that tap into the needs and wants of the new consumer.
Lacoste has shown this shift with its new campaign featuring people of all different ages, sizes and genders wearing their iconic polo shirts, highlighting that the brand caters for anyone. This appeals to younger generations by going against the outdated stereotypes of luxury brands, making Lacoste truly timeless.

Credit: Lacoste
Collaborations with streetwear brands have also brought traditional luxury into the 21st century. These collaborations create an inclusive take on styling interests, appealing to younger audiences and new customers.
To fill that gap and follow in the footsteps of the likes of Louis Vuitton X Supreme and Gucci X The North Face, Lacoste recently collaborated with iconic skatewear brand Thrasher and fellow French icon A.P.C. to help its luxury approach appeal to the younger audience.
Taking the Luxury Experience One Step Further
When it comes to considering what is and what isn't luxury, it's so much more than the clothing or the logo, but about the whole experience.
That's where luxury branding comes in. To find out more about the options we have to offer and the potential they hold, click the link below to explore our new Earth in Mind Collection.