The Benefits of Being Eco-Friendly (And How Other Major Brands Are Doing It)
Written by Weavabel, published 06/09/19 22:48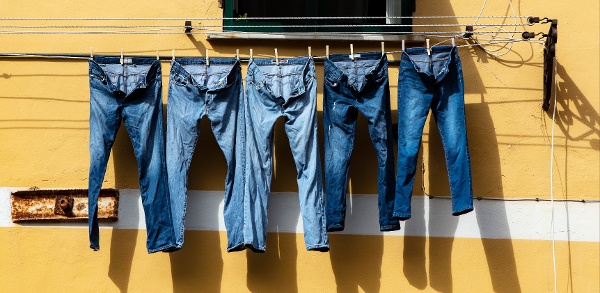 It's no secret that the fashion industry has and continues to have a disastrous impact on the environment. It's quite scary to think about when you consider that it's the second-largest polluter in the world, right behind the oil industry. As our industry continues to grow, the damage only gets worse. Here are some benefits of being eco-friendly and the big brand initiatives that should inspire you.
The Benefits of Being Eco-Friendly
With the planet being overrun by pollution thanks to the fashion industry, here are some benefits of becoming eco-friendly. It shows what can happen if you do your part to help save the environment by becoming more sustainable.
Reduce toxic waste.
Reduce the number of pesticides released into the environment.
Your business will enjoy a positive reputation.
Water consumption and pollution will decrease.
You'll have less of a strain on our planet's resources.
It's better for the planet, people and animals.
You can turn waste materials into new products.
You can feel good knowing that you're doing your part.
There will be less pollution.
Fashion waste will decrease. In 2018 alone around £140 million worth of clothing was sent to landfill - that's the equivalent of 350 tonnes.
With a less intensive production process, greenhouse gas emissions will decrease.
Why It's Important to Go Green
The best way to explain why there should be a massive focus on going green is by highlighting some of the harrowing statistics. It might be the only way to build awareness and adopt a willingness to change.
Rainforest Destruction
5% of the global apparel industry uses forest-based fabrics.
70 million trees are cut down each year to make garments.
30% of rayon and viscose clothing comes from endangered forests.
Microfibres in Oceans
Twice as many particles are released by older garments compared to new.
19,000 tonnes of textile microplastic fibres end up in our oceans every year.
85% of human-made debris on the shorelines across the world are microfibres.
Greenhouse Gas Emissions
70 million oil barrels are used each year to produce polyester.
23kg of greenhouse gases are generated for each kilo of fabric produced.
400% more carbon emissions are produced if garments are worn five times instead of 50 times.
And that's just scratching the surface. It's thought that by 2030, the total amount of fashion waste is expected to be 148 million tonnes.
We need to think about the effects of chemicals, waste, soil degradation and even water pollution. When you combine all of these together, it's no wonder there's a microscope on the fashion industry and a focus on finally adopting an eco-friendly approach.
To adopt a more sustainable approach, it doesn't need to be tricky. Just look at what some of the world's leading fashion brands are doing with their sustainable initiatives.
What Big Fashion Brands Are Doing Right Now
Stella McCartney
Stella McCartney was one of the first designers in the fashion industry to fully embrace a sustainable attitude, from production right through to the final collections on the runway.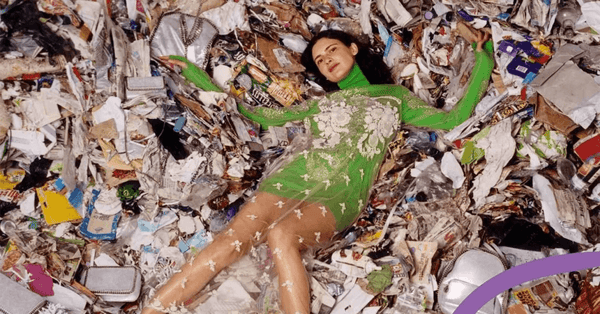 Image Credit: Turnabout
---
"I design clothes that are meant to last. I believe in creating pieces that are not going to get burnt, that are not going to landfills and that are not going to damage the environment. For every piece in every collection, I am always asking what have we done to make this garment more sustainable and what else we can do. It is a constant effort to improve…"
---
The luxury brand uses several eco-friendly materials, such as recycled polyester, organic cotton and regenerated cashmere. They also have waste-reduction strategies in place, measure their greenhouse gas emissions and have set themselves a 2020 deadline of eliminating hazardous chemicals from their production line.
Not only that, but the Stella McCartney offices and studios in the UK are powered by wind energy. Abroad, they use renewable energy to power their stores and 45% of their operations are run on 100% renewable, green energy. So, this is a brand that's fully invested in sustainability.
Adidas
Adidas' collection with Parley has resulted in every piece being made from plastic waste collected from remote beaches and coastal communities - without compromising on quality. The garments are made from at least 75% of upcycled plastic waste and produced with a low energy, low water printing process.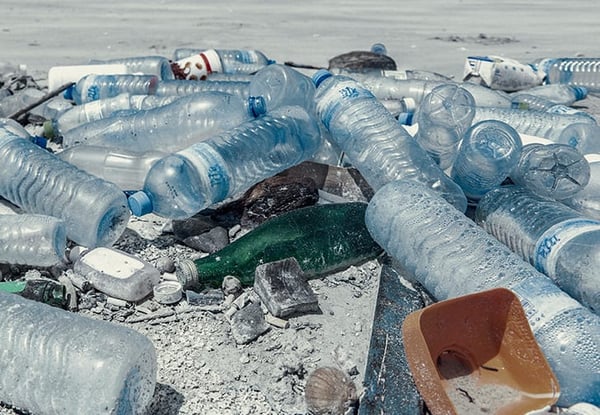 Image Credit: Adidas
Adidas concluded that a truck's worth of plastic is dumped in oceans every minute. Meaning that by 2050, there will be more plastic in our seas than fish. Working with Parley, Adidas has plans to produce 11 million pairs of shoes with ocean plastic.
So when shoes become old and are thrown away, the brand plans to end the concept of waste so footwear can be worn over and over again.
Eileen Fisher
Eileen Fisher is another luxury brand that's adopted a sustainable approach with organic, recycled and sustainable garments with natural dyes. The emphasis has been on recycling and giving new life to old textiles and discarded garments. All of this has resulted in luxurious and sustainable womenswear.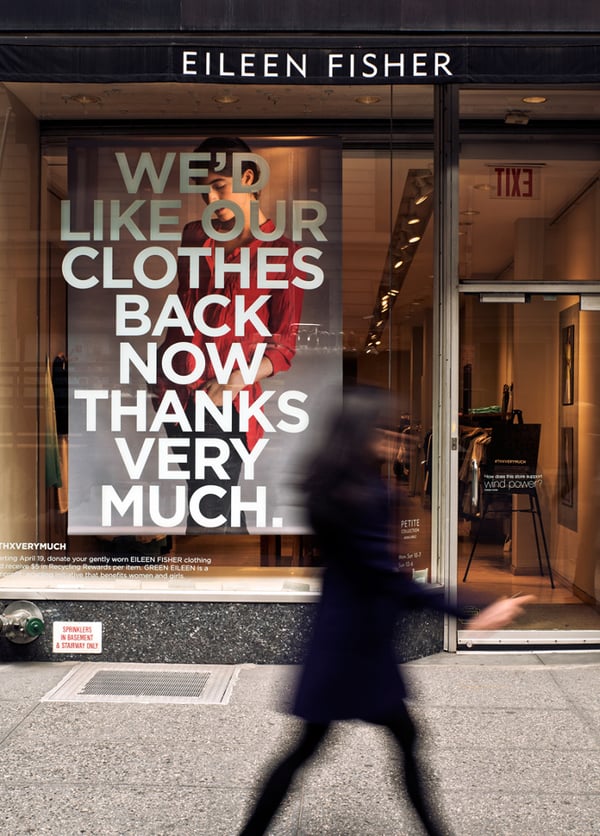 Image Credit: Cargo Collective
Along with collaborations with other environmental initiatives, Eileen Fisher has also created a signature fabric - Silk Georgette Crepe. This is a refined and relaxed textile which is dyed without hazardous chemicals. It's actually the world's only dyehouse to produce bluesign certified silks.
Rag & Bone
Rag & Bone is another luxury brand with a focus on sustainability - but with a twist. This is a label that's as passionate about redefining urban style as it is about local production and sustainability. What sets Rag & Bone apart, however, is its denim recycling programme with Cotton Incorporated's Blue Jeans Go Green.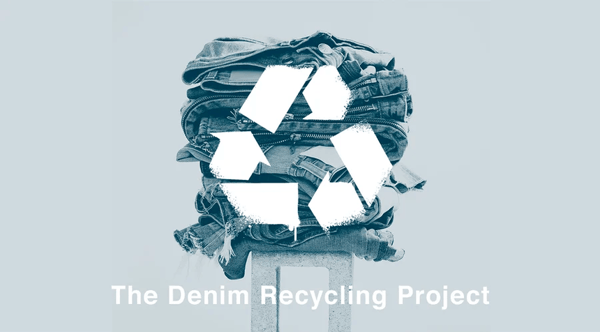 Image Credit: Rag & Bone
This initiative encourages customers to bring in their old jeans to a brick-and-mortar store for recycling. Once the jeans have been donated, the denim is recycled and then transformed into insulation for homes.
Outsider
Outsider is a womenswear and accessories brand that's also making great strides when it comes to their impact on the environment. Outsider's collection of fabrics are produced ethically and are sold by the metre. Customers can choose from a variety of sustainable fabrics such as organic cotton and wool, Peace silk or even bamboo.
That's not all. Outsider also offers innovative sustainable materials such as recycled polyester and milk fibre viscose.
Image Credit: Outsider Fashion
And these are just some of the many examples. More and more fashion brands of all sizes are becoming more eco-friendly in unique ways. If major household name fashion brands can make the change on a global scale, it's a sign that it's possible for any fashion brand to match the switch as well.
Make Your Transition to an Eco-Friendly Production Process
To help you get started on making the switch to a more sustainable approach for your brand, we've created a free guide on how you can transition to working with an eco-friendly manufacturing and production process.
In the guide, we've covered information on consumer trends, even more statistics about the fashion industry, additional information on what big brands are doing by going green and so much more. To get your free copy, click on the link below.