12 Sustainable Fashion Trends to Look Out for in 2022
Written by Weavabel, published 03/01/22 14:00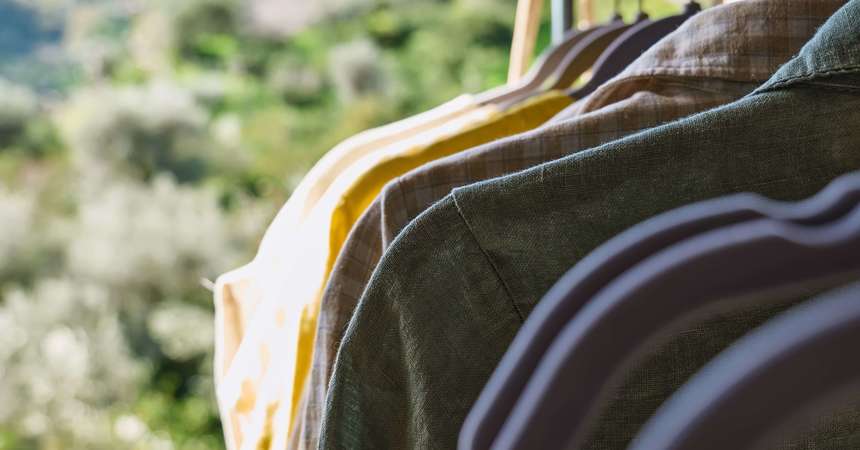 No longer just a buzzword in the fashion industry, sustainability is here to stay. As new developments and trends arise all the time, it's difficult to keep up with what's important when addressing the environmental changes that fashion needs to make.
As the world needs to become more environmentally responsible, we've collated all the key sustainability trends you need to look out for in 2022.
Product Trends
With one-fifth of UK consumers looking to buy from sustainable brands, shifting towards a more eco-conscious mindset cannot be ignored.
Here are some key fashion product trends to look out for this year.
1. The Surge of Resale
The popularity of resale sites has exploded, with the resale market growing 21 times faster than new apparel in the last three years. From apps such as Depop and Vinted for everyday second-hand items to Vestiaire Collective, which specialises in the resale of luxury fashion, their popularity continues to grow.
So what's driving this growth? 75% of Depop's users say they use the platform to shop secondhand and reduce fashion consumption. Vestiaire Collective's mission is to fight fashion waste by giving a second life to clothes we no longer wear. It's safe to say consumer attitudes shift towards keeping sustainability front and centre.
Buying and selling unwanted clothes encourages a more circular fashion cycle. Waste is reduced, small sellers and individuals benefit financially and our reliance on fast fashion minimises. Not only that, but it's also a much cheaper way to shop. It's estimated that if you only shopped secondhand for an entire year, you could save up to $2,129.
2. Less Is More
Consumers are putting greater emphasis on buying less and focusing more on quality.
Fashion influencers are exploring the concept of capsule wardrobes, which centres around buying quality garments that last longer and limiting the amount of 'trend' buys that are more likely to end up in landfill.
Patagonia has been championing the 'buy well and buy once' mindset for years. Their Ironclad Guarantee promises to repair, replace or refund any item that doesn't meet satisfaction and has no time limit on the returns period.
3. Recycling
By no means a new concept, recycling has taken on more forms in the fashion industry than your usual method of throwing in the recycling bin. Donation schemes, resale sites, fabric regeneration and repair programmes contribute to reducing waste and increasing sustainability.
M&S give rewards points to those who donate their unwanted items to Oxfam. Patagonia's Worn Wear scheme allows you to trade in worn Patagonia items for repair and re-sell to get credit. And H&M collected enough fabric through their Garment Recycling Programme in 2019 to create the equivalent of 145 million t-shirts.
Brands can also reap the benefits of fabric recycling in their supply chains. Using recycled fabrics reduces the cost of natural materials and makes your supply chain more circular, producing less waste.
4. The Rental Market
Have you ever worn an outfit for an event for it never to see the light of day again? Enter the fashion rental revolution. As the consumer demand for sustainability has increased, sites that offer customers the opportunity to rent, wear and return garments are gathering momentum.
Rental sites such as HURR and Rotaro recognised that many people bought clothing for events they were unlikely to wear again. As a result of this, it all ended up as fashion waste.
With garments from designer brands and high street retailers available to rent at a lower price than purchasing the item outright, customers simply choose the item they want to wear, rent it for several days and then return the garment to repeat the process.
5. Metaverse Fashion
Although it might be a lot to get your head around, the fashion industry is invested in the opportunity virtual reality presents. As the world moves towards virtual spaces, will virtual outfits come with it?
Some brands are already getting on board. Nike acquired RTFKT, a virtual sneakers brand. Balenciaga announced a collaboration with Epic Games, the creator of the popular game Fortnite. And Gucci revealed Gucci Garden, a digital experience collaboration with gaming platform Roblox.
Although virtual fashion eliminates the emissions and waste issues that arise in the real-life fashion product cycle, it's unlikely it'll replace the way we experience fashion any time soon.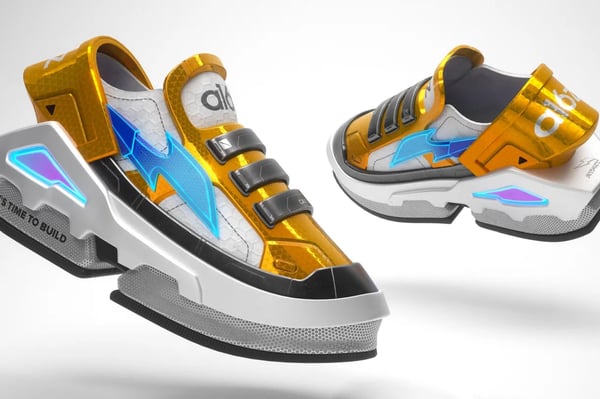 6. Reusable Packaging
It isn't just about the garment itself. There's increasing importance and focus on the need for reusable packaging. With packaging waste reaching 170kg per person in 2016, the need for reusable and recyclable packaging is more important than ever.
Reusable packaging now goes beyond your usual recycled plastic bag, instead offering brands an opportunity to establish an identity with their customers. Take beauty brand Glossier's 'pink pouch' as an example. Their reusable, pink, bubblewrap pouch comes with every order and it's encouraged that shoppers re-use this in whatever way works for them.
Just one search on Instagram throws up thousands of posts featuring the pouch, showing just how powerful sustainable, reusable packaging can be in terms of brand image.
With more options than ever before, from kraft paper packaging to reusable boxes and fabric bags, there's no excuse as to why the fashion industry can't begin reducing its packaging waste in 2022.
Supply Chain Trends
Although customer-facing sustainability trends make up a big part of the picture, most of the fashion industry's waste can trace back to the supply chain. Creating 10% of total greenhouse gas emissions, the fashion supply chain has to change to become more sustainable.
By increasing sustainability at each stage in the supply chain, the overall process will produce less waste, harmful emissions and become more eco-friendly. Keep reading to find out more about the vital supply chain trends to look out for this year.
7. Regenerative vs Sustainable Fashion
Sustainability is now being taken one step further. The growing trend of regenerative fashion is gathering pace and focuses on restoring and renewing natural ecosystems, rather than just recycling and reducing waste.
Regenerative fashion is when garments are manufactured using raw materials produced through agricultural processes that reverse climate change by replenishing the plants and soil. This ensures the production process isn't damaging the natural environment and actively working to improve it.
8. Less Harmful Dyes
The dyeing process is one significant part of the supply chain that can have many eco-destructive results. Dyeing fabrics usually involve high volumes of harsh chemicals, large amounts of water waste and damaged ecosystems due to polluted waterways.
A move towards natural and bioengineered dyeing techniques is crucial to ensuring the fashion supply chain becomes more responsible and sustainable.
PANGAIA has shown this shift is possible with its latest partnership with Colorifix. Colorfix harnesses bacteria-based dye technology, replicating DNA codes of pigments found in nature to create dyes with zero harmful chemicals and less water and energy used.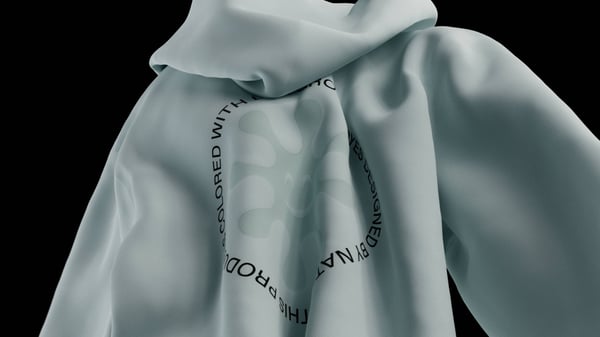 9. Fashion On-demand
The fast-fashion model has allowed customers to receive new garments within a matter of hours, but it doesn't come without its environmental expense.
One way to tackle this problem would be by moving to an on-demand supply model. This means supply chains produce products to match demand, rather than predicting quantities in advance and having a surplus product that usually ends up in landfill.
This is something fashion brands have already started adopting. Luxury bag designer Telfar operates on a pre-order basis to ensure they only create the amount of bags they need to fulfil those orders. Other luxury brands, such as Farfetch, follow in their footsteps to minimise fashion waste.
Although this production method has its sustainability benefits, it doesn't come without its challenges. Smaller production quantities usually mean greater costs, so this requires a shift in customer attitudes, moving away from immediate purchases to paying more and waiting slightly longer for the sake of the planet.
It's also a supply chain model that's more niche and better suited for smaller brands, but some of the fundamental principles can be used by bigger companies to enable a more agile supply chain.
10. Greater Transparency
69% of customers don't trust brands that say they're sustainable and the power of social media is a crucial factor to consider when considering sustainability. As more brands are being called out for 'greenwashing', the need for greater transparency in the fashion supply chain is increased.
Concepts such as product passports are being introduced to document a garment's process from concept to consumption, tracking the emissions or waste that may have been incurred.
To increase transparency, certifications have also gained traction. More than 100,000 businesses have signed up to be B Corp certified since 2006 — a process that grades brands on governance, workers, environment, customers and community. This certification underpins sustainability efforts, allowing customers to identify truly eco-friendly brands.
11. Smart Fabrics
The overuse of cotton and plastic synthetic fibres in the manufacturing process contributes to how damaging the fashion industry is to the environment. It takes 200 tonnes of water to process a single tonne of dyed cotton, which is polluted and often can't be used again.
To tackle this issue, brands and manufacturers are looking into creating and producing new smart fabrics that eliminate waste. Ganni has started phasing out animal-derived and PU leather, replacing it with sustainable grape leather. PANGAIA's FRUTFIBER™ and PLNTFIBER™ are bio-based materials that aim to replace cotton, using renewable, fast-growing plants and repurposed food waste.
As the technological advancement of the fashion industry continues and the ability to create new, engineered, eco-friendly fabrics are increased, making the fashion supply chain more sustainable should become easier as time moves on.
12. Circular Fashion Model
Traditionally, the fashion lifecycle has moved in a linear direction, with a lot of waste involved at every stage. As the need for sustainability increases, the concept of a circular fashion model is becoming increasingly popular.
The circular fashion model aims to reuse and recycle all materials, eliminating waste and pollution in the process. Instead of moving in a linear way, the circular model loops back around and repeats itself, bypassing the waste stage.
As the world becomes more environmentally wise and summits such as COP26 look to hold the fashion industry responsible for its actions, the circular fashion model is set to become the norm.
Make the Move Towards Sustainability
As sustainability in the fashion industry becomes more popular, understand that these trends are a necessary shift. Consumer awareness is growing, government regulations are being introduced and the need to change increases.
If you're looking to start your sustainability journey, then our sustainability checklist will help you along the way. This helpful guide will help you identify all the steps you need to take to achieve your environmental goals.
Click the link below to get your copy and start making the change today.