A Guide to Successful Garment Branding
Written by Weavabel, published 12/12/16 10:48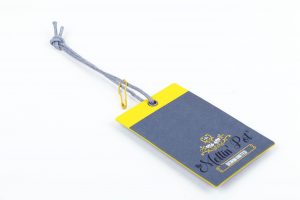 For a brand to survive in today's market, it has to have a relatable purpose that resonates. Now that people have more choice available to them than ever before, branding must make your values clear to strike a chord with the customer. This will ensure their apparel is the preferred choice.
Branding is extremely important because it gives your target market a sense of belonging and makes your ranges easily identified. Customers will buy your clothing and accessories when they find the designs, style, quality and branding relatable.
To communicate your brand successfully, a strategy is required to create a satisfying yet unique experience. Here are a few tips how to achieve this:
Consistency
Even the best designed branding will fail without consistency. Customers want to buy from brands they know. Consistency establishes who you are and your reputation.
Customers need a predictable flow from your brand in order to trust and remember it. Have a plan, know your objective and stick to it. It is key that the target market can easily identify the brand across all touch points.
They trust brands they recognise. Develop a seamless look and experience through your branding, collections, store, website, social media channels and packaging. This will make the customer feel comfortable with your brand, therefore make them more likely to purchase from you again and again.
Stand Out
No doubt you have established your brand and what you stand for. (And if you haven't, we have a solution for that - just get in touch with us.) Be passionate about your brand, your ranges and your collections in a way that only you as the brand owners know how.
Being different is what gives you the advantage over the competition. Figure out how your brand is different, embrace that uniqueness and use it to grab people's attention. They will choose you over every other brand!
List your quirks, passions and history and incorporate it into your branding strategy.
Target with Confidence
Demonstrate confidence and inspire curiosity in your branding strategy. Taking a position and showcasing what your brand stands for through your garment and accessory branding will ensure a place within the fashion industry.
A robust steer will guide your target market and evoke strong feelings within the audience, therefore tying them to your brand.
A strong stance shows courage and conviction and there is something inherently intriguing about a brand who does this.
So, be bold, be brave, be beautiful! Getting to the heart of the brand and understanding its core, its values and its people is essentially how we work at Weavabel. Led by innovation and creativity, augmented with authentic expression, we understand how to help you create a successful branding strategy.
Lynne Stutterheim, Marketing Co-ordinator