5 of the Most Innovative Fashion Startups to Watch in 2020
Written by Weavabel, published 10/02/20 18:00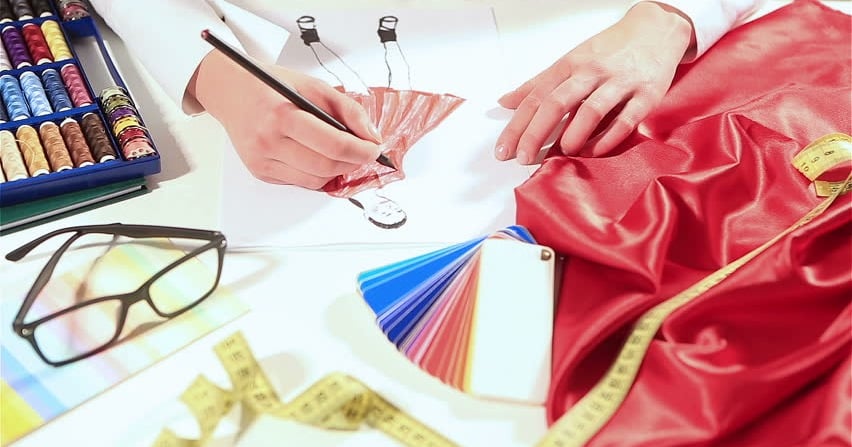 Everyday influencers, celebrities and passionate individuals put their time and effort in the hopes of a breakthrough in the oversaturated fashion industry.
Digital innovation, changes in consumer spending habits and inspiration from leading brands have forced those looking to make it in the industry to adapt. Here are five fashion startups that have stepped up to the challenge.
Wardrobe
Stripes
S.W.C
TALA
Les Basics
1. Wardrobe
Featured in Vogue, Wardrobe is eco-friendly, convenient and affordable. Curated by style icons, this fashion startup app wants you to consider them as your boundless fashion closet.
The eCommerce app lets people borrow and sell luxury and designer clothes. From Chanel to Saint Laurent, it encourages fashionistas to get more mileage out of those amazing pieces they just don't reach for anymore.
This 'reuse, reduce, rent' ideology aligns with the more sustainable future fashion brands are trying to achieve in 2020.
2. Stripes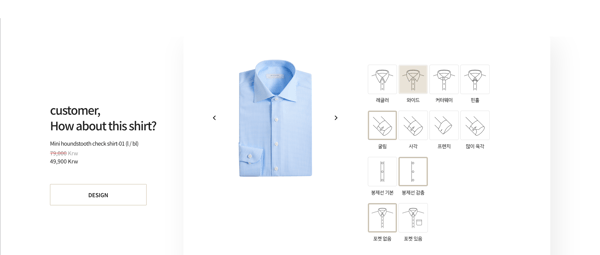 Korean fashion startup Stripes is an apparel company that designs and manufactures men's garments. The brand specialises in offering consumers personalised styling services, allowing customers to get tailor-made shirts that fit perfectly.
A colossal amount of measurement data is used to ensure the best fit possible. Consumers can even choose their desired fabric, from classic stripes to gingham. All the data is stored on their platform so customers can reorder with ease.
When data and technology come together, it personalises the experience in a futuristic way that's fitting for the new decade.
3. TALA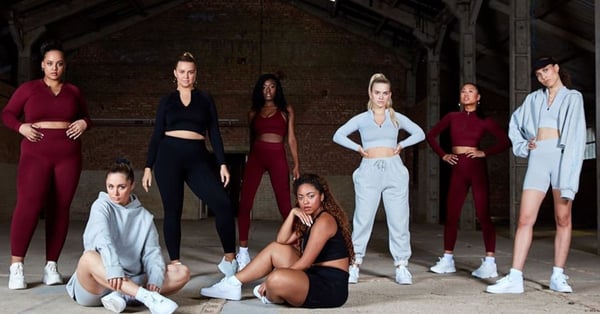 Find out more
With sustainability at its core, athleisure brand TALA is on a mission to create 100% up-cycled products. They're 92% of the way there, with recycled packaging and tags made from plantable paper. They're transparent about every aspect of the supply chain and the sustainability of each individual garment.
After over a year of operating without revenue or profits, they were more determined than ever to bring affordable, sustainable sportswear to all body types. The brand rose to fame because of business owner Grace Beverely utilising her thriving social media to showcase the brand.
What makes TALA so innovative was their perseverance to provide cheaper, kinder alternatives in the athleisure market.
4. S.W.C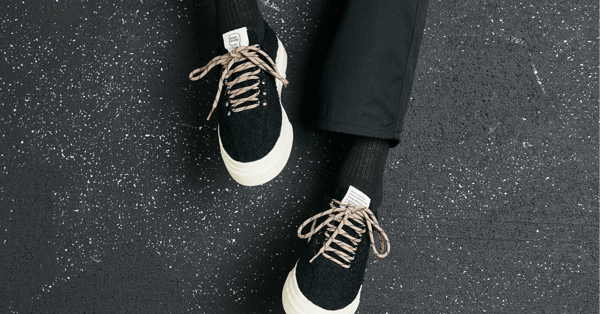 Find out more
Stepney Workers Club's approach to footwear goes against the grain of contemporary sneaker design. The inclusive and unisex footwear is a rethink of timeless, genreless classics that have been adapted over the decades.
Brand manager of S.W.C, Simon See, expresses: "We just wanted to make a product that would fit on a guy or girl's feet, in the '50s, '60s, '70s, '80s, or '90s and just look relevant and timeless" which is testament to their brand image.
Genreless clothing is on the rise, with more consumers investing in high-quality pieces and leaving fast-fashion in the dust.
5. Les Basics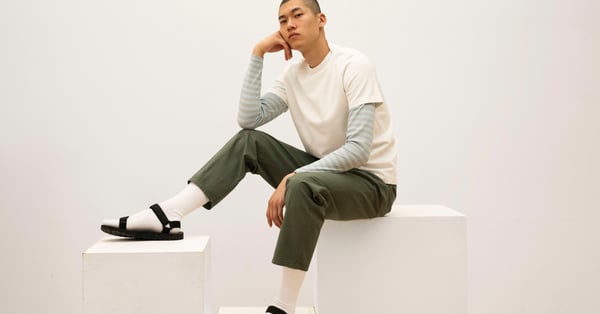 Find out more
Affectionately nicknamed 'not-so-basic' basics and inspired by classic French style, Les Basics elevates and redefines everyday staples.
Founder Kieron Hurley doesn't design with a specific man in mind. Instead, he wants it to be as inclusive as possible - where everybody can find something they can feel comfortable in.
To maintain a low carbon footprint, the brand sources all fabrics and components from within a 15km radius of the factory. With each seasonal release, they've demonstrated determination for products made to last and maintained a close focus on practicality.
Whether you're a fashion startup or an established brand, there's a lot to think about when it comes to innovation in this constantly shifting industry. However, it can be made a lot simpler with a dedicated branding specialist's support and advice.