10 Types of Swing Tag Printing Techniques and Why It's Vital to Choose the Right One
Written by Weavabel, published 13/06/19 09:38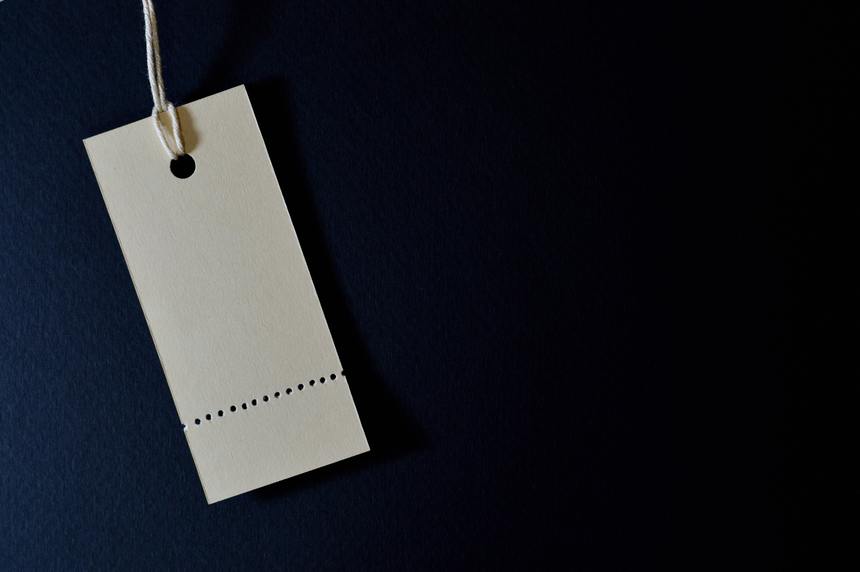 Swing tickets and hang tags are subtle yet innovative branding tools that can provide vital product information and project your brand image. Away from your board qualities, material types, artwork and the different cuts and shapes, you need to think about the finish and printing techniques. This is what will help elevate your brand's product presentation.
Luckily, there are plenty of options out there for you to consider. We've listed 10 types of swing tag techniques in this blog to help you choose the right ones.
1. Matte Lamination
If you're looking for a laminated finish to create a soft, muted look to your branding's colours, then look no further than matte lamination. Lamination can be used to protect the printed finish of your swing tag. Here, a thin layer of plastic is applied in matte, silk or glossy options which all offer different finishes.
Matte lamination is often used with spot UV varnish to create contrast. However, the laminate can be prone to scuffing and is likely to be visible.
2. Gloss Lamination
A gloss laminated finish to your swing tag will make it look really shiny which can make the surface reflective. This goes a long way when it comes to capturing the attention of a customer.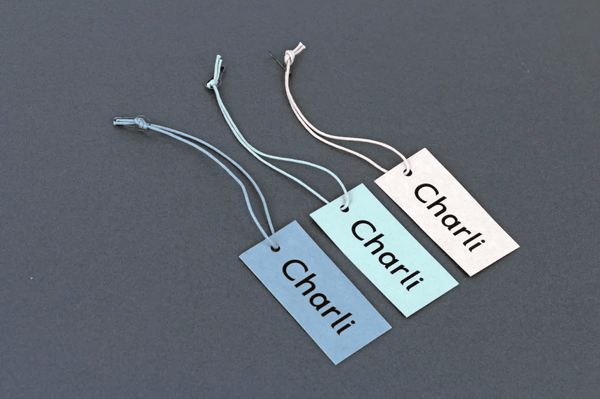 3. Silk Lamination
Another innovative lamination technique you can take advantage of is silk. With the muted colour tones and a finish that's soft to touch with a brushed sensation, this can also leave a lasting impact.
Any type of lamination can change the appearance of a swing tag and improve its printed features. As a plastic coating is placed on it, it adds a great deal of durability which means you can choose a slimmer board if you prefer.
4. UV Spot Finish
To achieve a UV spot finish on your printed swing tag, you need to put importance on the paper quality as it can't be applied to all paper types.
For this technique, a gloss spot UV is applied to a specific area to highlight that section. Spot UV varnish is used to separate areas of your swing tag which enables the particular area to benefit from a beautiful gloss effect. This contrasts really nicely with the rest of the swing tag.
5. Foil Stamping
Foil stamping is a technique used in metallic foiling, which enhances the overall design.
This technique involves the metallic foil being bonded to the paper using heat and pressure. It's applied directly on top of the material so you benefit from a visual and textural effect. By using this swing tag printing technique, your brand can also benefit from:
A shiny and realistic metal finish.
It adheres perfectly, enabling the foil to demand attention to your swing tag.
A more durable option than other techniques.

6. Metallic PMS Printing
In this technique, specialist ink is mixed with metal particles to create a shiny printed finish for your swing tags. As the metallic particles in the ink become opaque, you might need to apply multiple coats to achieve the desired effect.
If you do use the metallic PMS printing technique, then you'll benefit from:
Having a wide range of metal colours that you can choose from to perfectly match your brand image.
Achieve a subtle metallic effect.
It's a cost-effective method compared to others.
7. Heat Raised Ink
Also known as thermography, this process involves the ink rising upwards from the paper. So, if you want a swing tag with a 3D effect which creates a unique textured effect, don't overlook heat raised ink.
The process involves the use of thermographic powder which is made from plastic resins. This powder coats the paper and attaches itself to wet ink to create the embossed effect. Then, the excess powder is removed during the vacuum stage and is then passed through an oven to cause the powder-coated element to melt.
In the end, this process will leave your heat raised ink swing tag looking shiny with a unique bubble-like effect.
8. Embossing
If you use the embossing technique on your swing tags, then you'll achieve an image or text which is raised on the material. This is achieved through the plates which are pressed directly into the paper. Plus, for an added effect, inks and foils can be applied.
To achieve a truly unique embossed effect, you need to consider the thickness of the paper you use for your swing tag. To step out of the box and utilise swing tags that you won't find many other brands using, think about styles like buckram, cord, linen and gravure.
9. Debossing
Debossing is the complete opposite of embossing and is achieved by indenting the texts and images into the paper you'll use for your swing tags. For even more depth and design, you can add ink or foil stamping as well to leave a bigger and more memorable impact.
Again, to achieve the best debossed swing tag finish possible, don't forget about the thickness of the paper you use. Otherwise, the debossing won't be visible.
10. Blind Deboss
Another debossing effect you can utilise on your swing tags is the blind deboss technique. This is perfect if you're looking for a finish which is extra thick compared to other alternatives. As two pieces of card are placed together, the swing tag does become twice as thick compared to regular versions.
Here, the text or image on your hang tags and swing tickets are indented and then another piece of paper or card is placed on the back. This is so your swing tag maintains a plain back.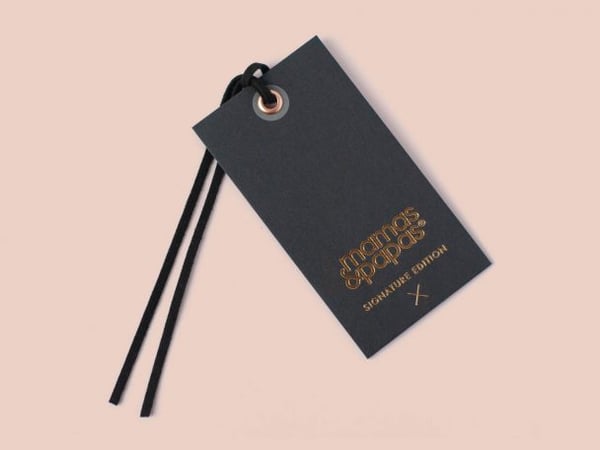 How the Right or Wrong Technique Can Impact Your Brand
Swing tags are both convenient and practical but they can do more than just carry basic information. Now, big brands are seeing their potential and using them as an extension of their brand identity - something you should look into.
To achieve the best results, you can't underestimate the importance of using the right print technique. If the swing tag is the first thing a customer notices, then a poorly-produced one can give the impression that the garment is just as poor.
On the other hand, a swing tag which has used high-quality materials and an effective print technique will show that the garments are just as luxurious. For your brand, this subtle addition can make you instantly recognisable, such as the unique tags used by the likes of Jack Wills and even Ted Baker.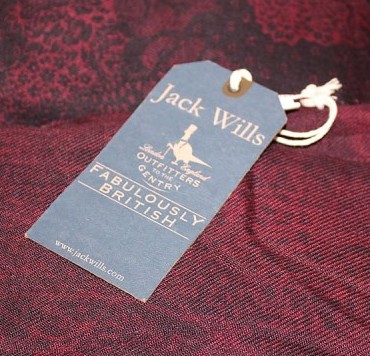 Image Credit: GB Labels
The print aspect is just one thing you need to consider. To create the best tags possible, you need to think of the board quality, materials, artwork and so much more. So, get started using our guide below.
Take Your Branded Packaging To the Next Level
Sustainable, innovative packaging helps to create an impactful, long-lasting brand experience. So how can you transform your packaging offering? Our Packaging Innovation Toolkit has all the answers. Featuring multiple resources, this toolkit has everything you need to identify the best materials and how to use them in your next packaging project. Download now to get started.