Why You Should Try Luxury Swing Tags (Even If You're Not a High End Brand)
Written by Weavabel, published 06/06/19 09:44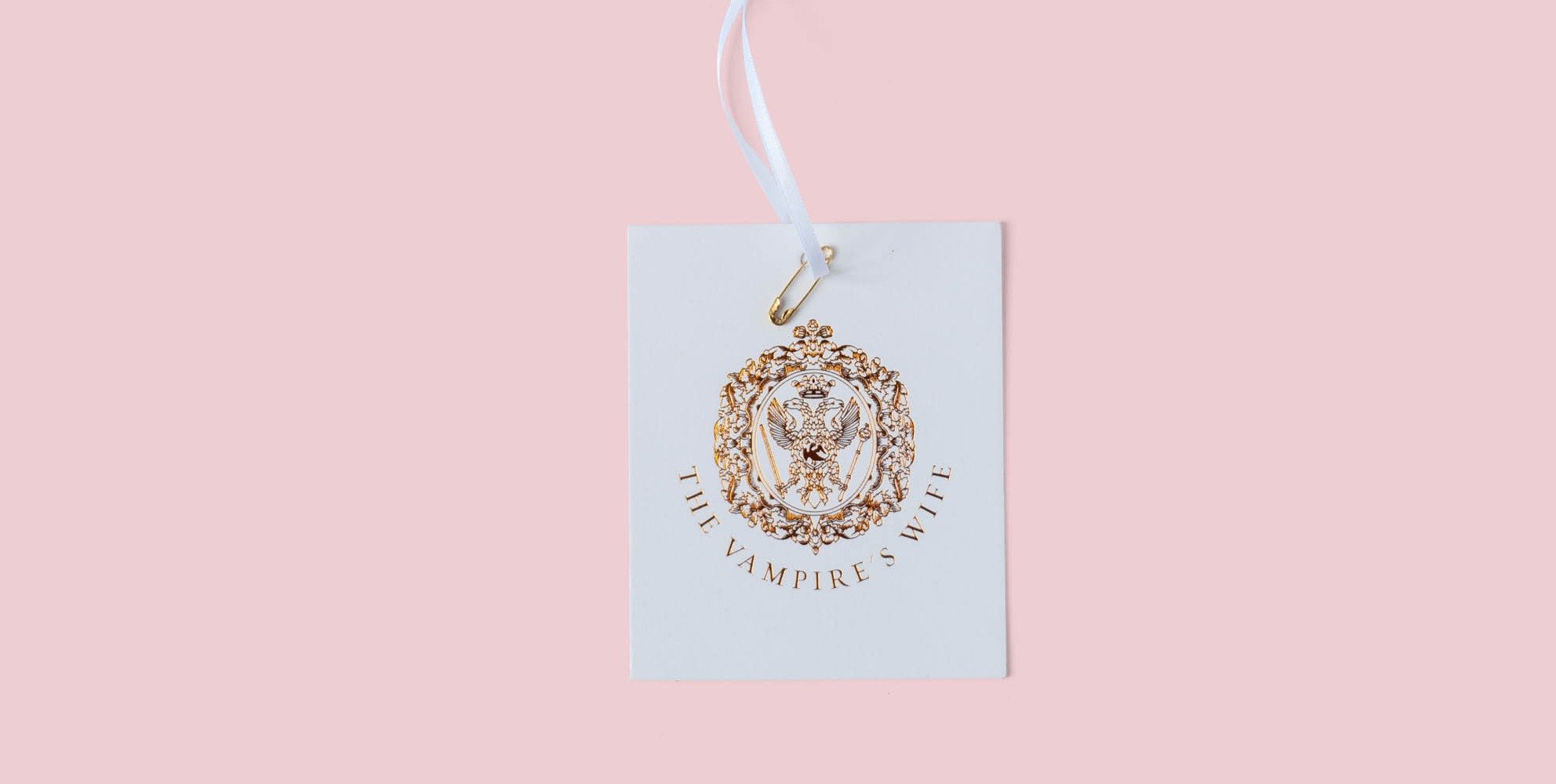 Even if you're not a high fashion brand, adding a luxury swing tag to your garments can be beneficial. Swing tags are one of the most understated aspects of clothing but they carry so much hidden importance for the brand itself.
Elevating your brand with luxury swing tags will not only feel more high-quality, it has many other advantages too.
Position Your Brand as High Quality and Credible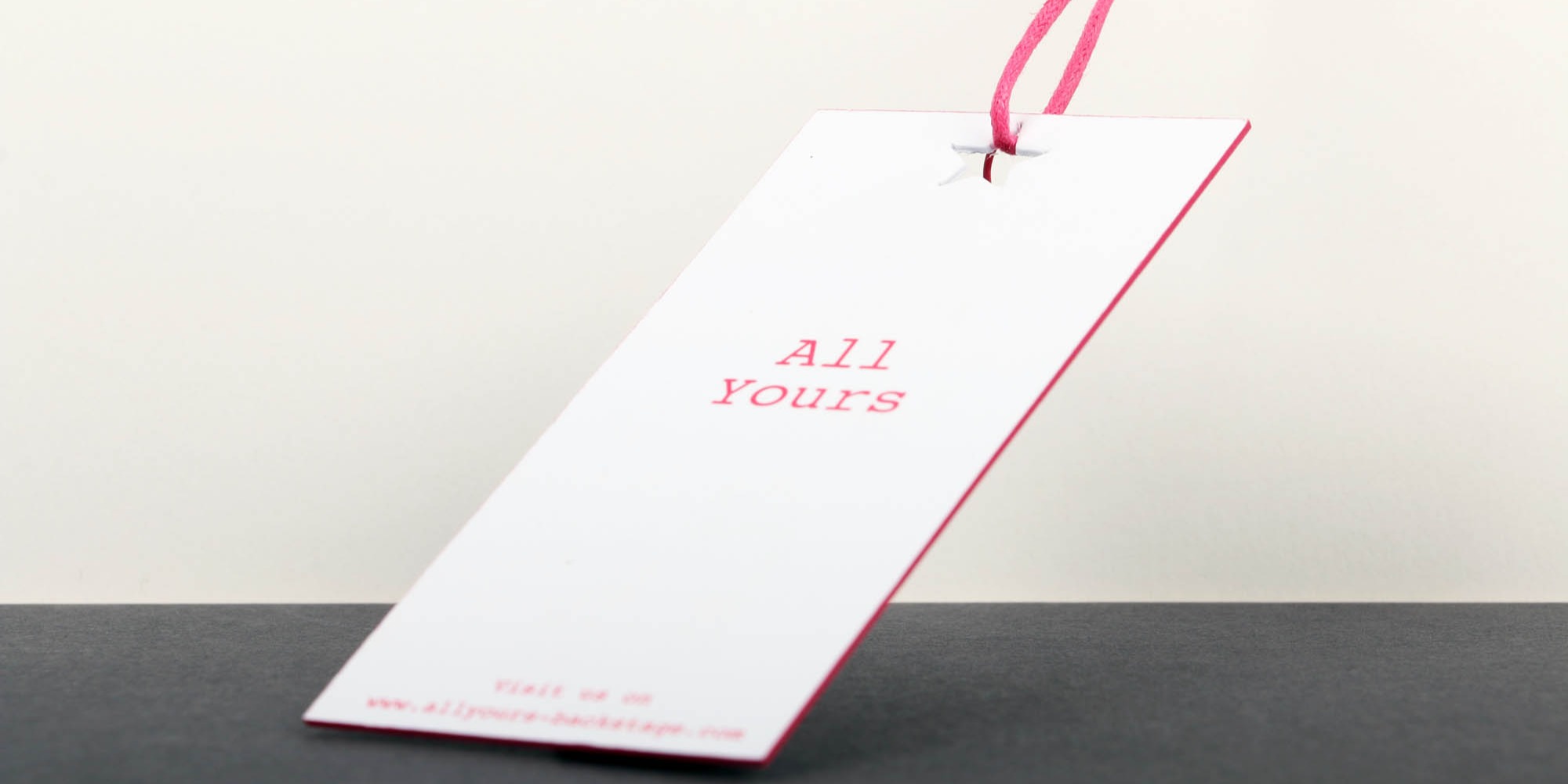 Swing tags have always been a feature of garments. They started off as a practical way to show the price or size, however, they have now become an essential ingredient in retail branding.
An unbranded and uninformative swing tag can deter customers from purchasing. It's a missed opportunity to communicate the value of your garment. You want to reinforce your brand as one that's high quality and a swing tag designed with this in mind can be an effective selling point for customers.
A swing tag that's flimsy might create a mediocre impression. Board weights are a crucial component to achieve the desired quality that matches your brand. Feeling a substantial swing tag exudes integrity.
Luxury Swing Tags Without Sacrificing Sustainability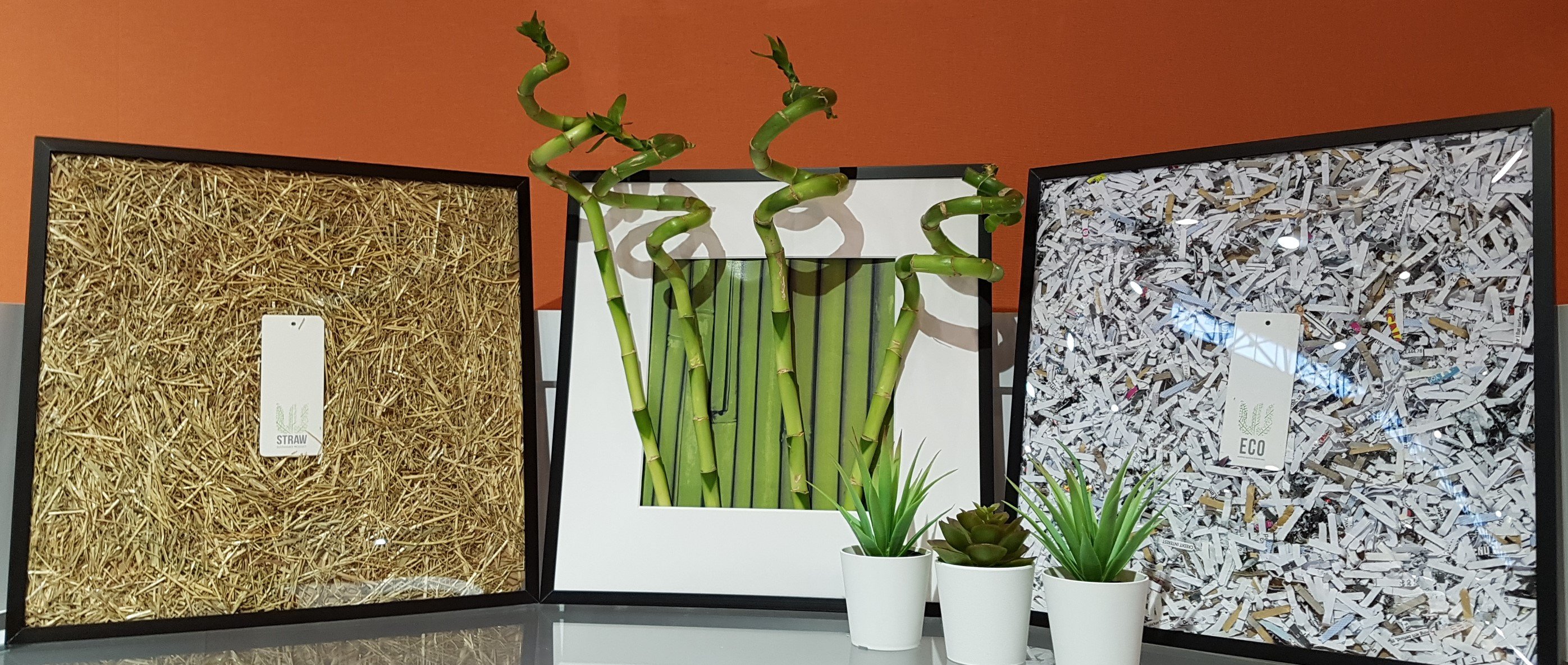 Consumers are more conscious than ever about the impact their purchases have on the environment. Staying competitive in the fast-paced fashion industry is essential and there's nothing more luxurious than a swing tag that feels high quality and is sustainably sourced.
Over the years, the quality of recycled materials has vastly improved. Gone are the days of grainy and dull paper with rough textures and uneven printing. There are now alternatives like bamboo, kraft paper, agricultural straw and recycled leather. They can all utilise a multitude of different finishes, vegetable ink colouring and printing techniques to achieve premium results.
If you can have luxurious swing tags that are environmentally friendly and FSC certified, then why not? Affluent materials and interesting textures don't always mean unrecyclable plastic.
You Can Access Different Printing Effects and Finishing Touches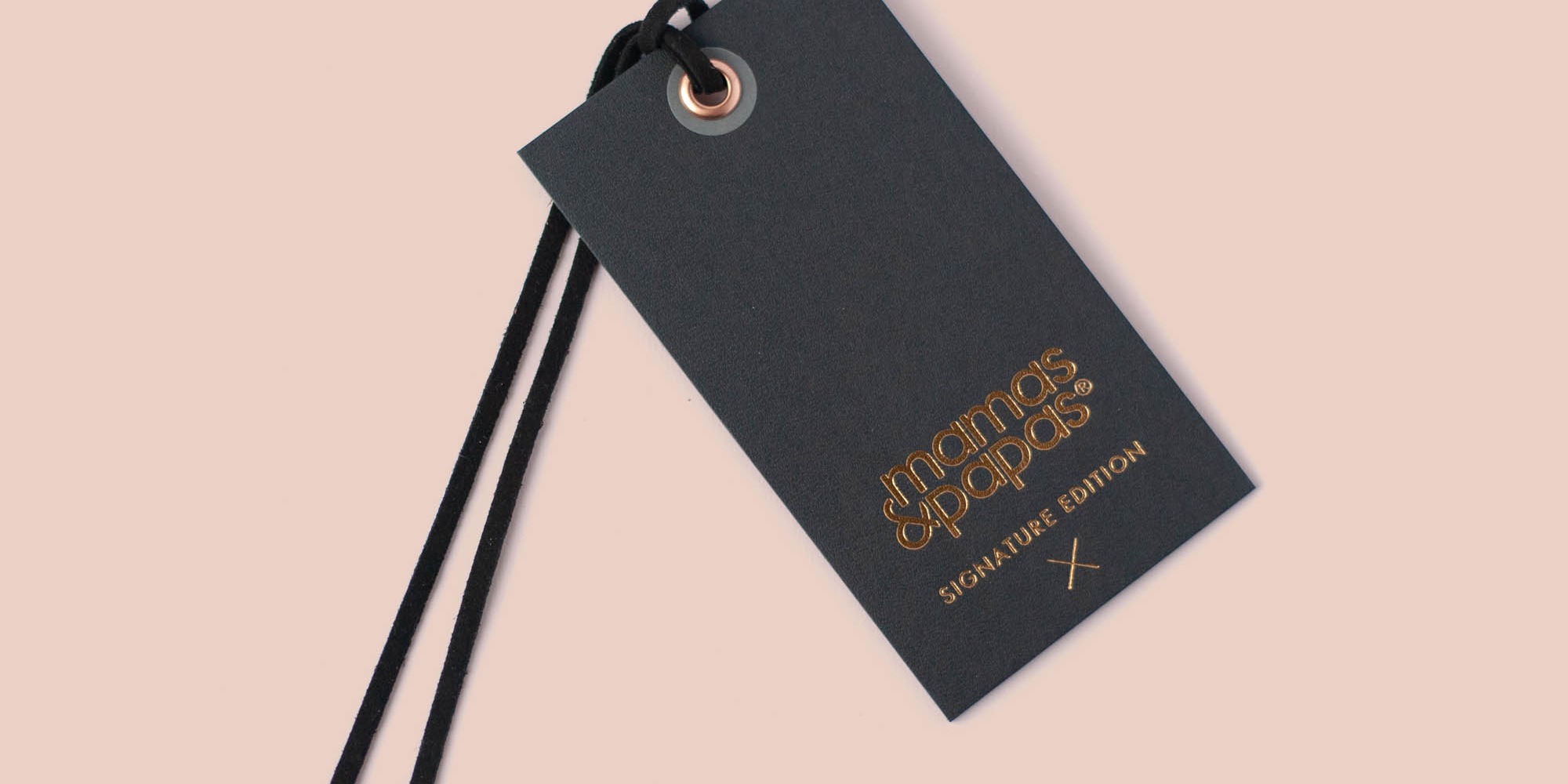 When you're aiming to establish your garment as high-quality in the crowd of couture and high street, you need to be striking. Luxury swing tags can achieve this. Luxe design elements like foiled logos, metallic eyelets and bulbous pins are those little elements that make a big impact.
Move away from plastic fasteners and traditional rectangular designs with only need-to-know information and get experimental with these different printing effects and decorative elements.
Gilt Edge - Use this specialised process to apply metallic foil to the edge. Keeping the overall design minimalistic with this pop of intense colour can make for an eloquent swing tag.
Foil Stamping - Express affluence by bonding metallic foil to your swing tag which creates a rich and vibrant texture. Copper die can pick up even the most intricate detailing.
Eyelets - Create a synchronised look with this underrated decoration, emphasise a colour scheme or experiment with metallics to compliment a foiled logo.
Bulbous Pins - There's something special about a swing tag that's carefully pinned to a garment's label using a pin. They can be large to make a statement or a small addition that's delicate and subtle.
Silk Lamination - Achieve a muted look with a soft-to-the-touch silk laminated swing tag that feels quality when a customer handles it.
Embossing and Debossing

- Give texture to your ticket by embossing or debossing parts to make a subtle but effective result.
These are just a selection of the luxurious printing techniques and decoratives for your swing tag. Now you know why you should try luxury swing tags, it's the perfect time to get started on creating your own opulent designs.
Create Luxury Swing Tags With Our Helpful Guide
You know why you should try luxury swing tags, but you may not know where to start. We've created an all-in-one guide that is designed to help you create a swing ticket that strengthens your brand image and overall quality. From materials to finishes available, download it for free below.