5 Ways to apply Big Embroideries to your Garments
Written by Weavabel, published 15/06/17 11:36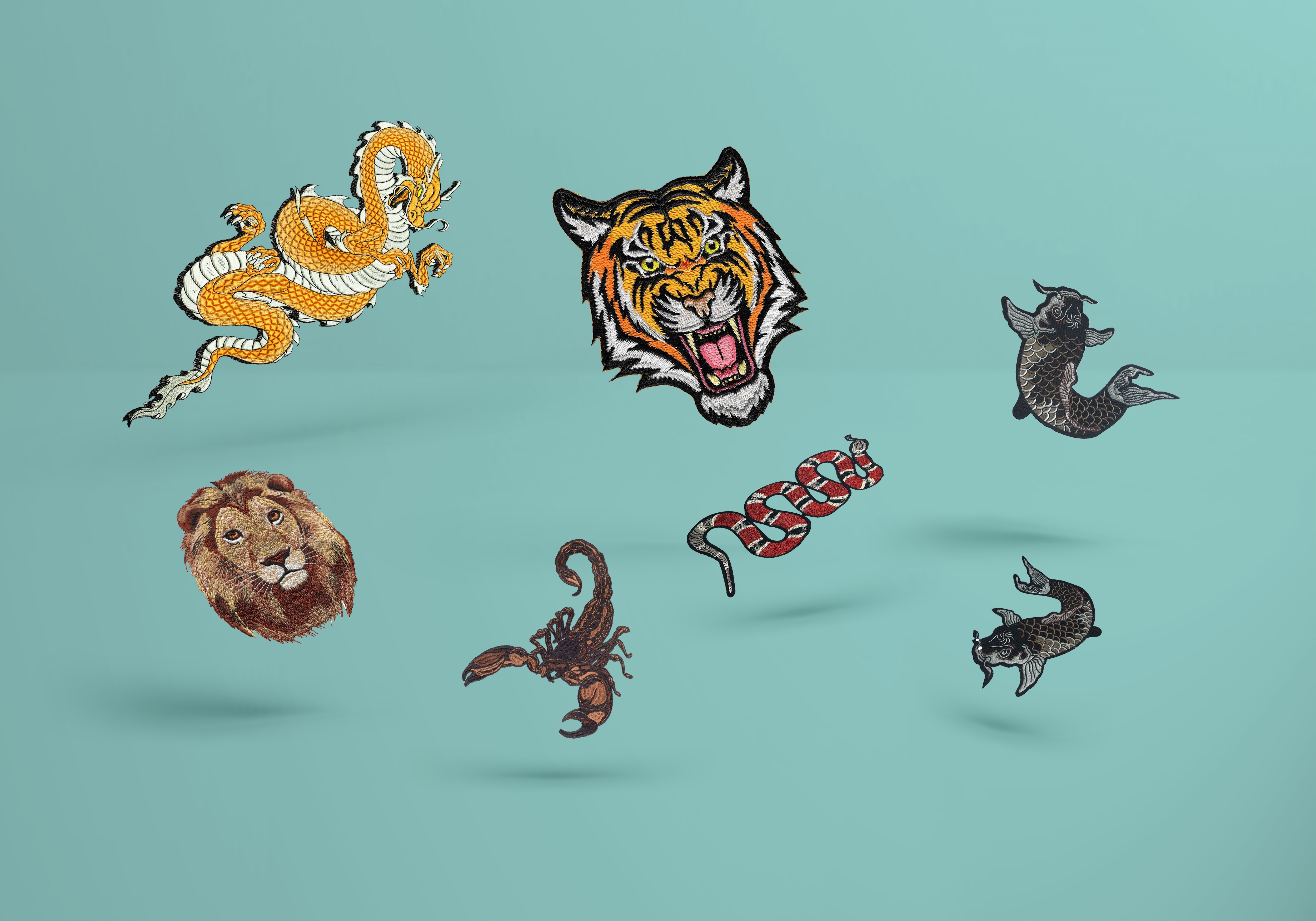 Embroidered badges and patches are all trending right now. Appliques, woven and embroidered figures and shapes are applied to denim, leather, jerseys and more. In this post you will find the best ways to apply your embroidered patch badges to your garments and accessories.
It may seem common knowledge to garment manufacturers and designers that there are several ways how to apply a patch to a garment or accessory. However, there are some techniques more suited than others, and it's our job to help you find the most efficient and effective patch application solution.
Firstly, there are many different ways to create embroidered patch badges. There's the fully embroidered badge, the felt-backed layered badge, woven patch, bullion embroidered badge, chenille badge, printed patches, overlocked-edge badge, just to name a few.
Each of these badge qualities and constructions have a application technique which suits them best. Some have several application method options, and it depends on how you want the end finish to look, as to which application method you choose.
Read on to learn 5 different ways to apply embroidered patch badges to your garments, and how these will affect the overall consistency of your branding.
1.Heat seal backing
Large, fully-embroidered badges are the ultimate fashion statement trending right now. In the form of large and unique animal figures, cute slogans and fashion emojis, they're everywhere. The detail and texture achieved with embroidery is expressive and powerful, and in order to keep the quality and definition of the design, the reverse of the badge is coated in a sealant. This has a double purpose. It can be used not only to hold the badge shape, but it can also be used as a glue when applied to the garment with heat. This means no requirement for sewing lines and is a neat and efficient way to apply patches. The disadvantage of heat seal backings is that they are not as durable and strong an application as sewing. If the garment is designed to go through rigorous washing and usage, you may want more than the heat seal to give it a longer life.
2. Sew it on
This is the traditional method of applying to garments. More time consuming, and more resources are required, but it's the strongest and most durable technique to apply your patches. Use contrasting coloured yarn for the sewing line to add further texture and design to your appliques. If you want the sewing to be invisible, add an embroidered or overlocked edge to your badge and sew around this in application stage for the stitches to be hidden.
3. The best way to do it is both heat seal it and sew it
It's recommended for fully-embroidered badges that you both heat apply and sew them to the garment. The heat application helps the badge keep it's shape, structure and consistency, and the sewing extends the life of the application as well as adding another unique feature to your branding.
4. Applique embroidery sewing
By using an embroidery sewing machine, you can apply your badge with a very professional finish and make it seem like your badge is part of the garment. This is ideal for sports and performance wear.
5. Glue
Popular with woven badges and temporary badge application, sticky back glue is applied to the badge and the badge can be applied to the garment by the end consumer in any location they desire. With a peal off sticker backing, the it's flexible and it's a unique selling point to attract the customer. This is often used for events or as a promotion and the badge can be removed from the garment again without damaging it.
If you have any questions about badge application or, the creation of the patch itself, just get in touch with us and, as expert bespoke branding advisers, we will get you the answers.
Lynne Stutterheim | Marketing Coordinator