Pin Badges: All About This Underrated Accessory
Written by Weavabel, published 04/04/19 10:31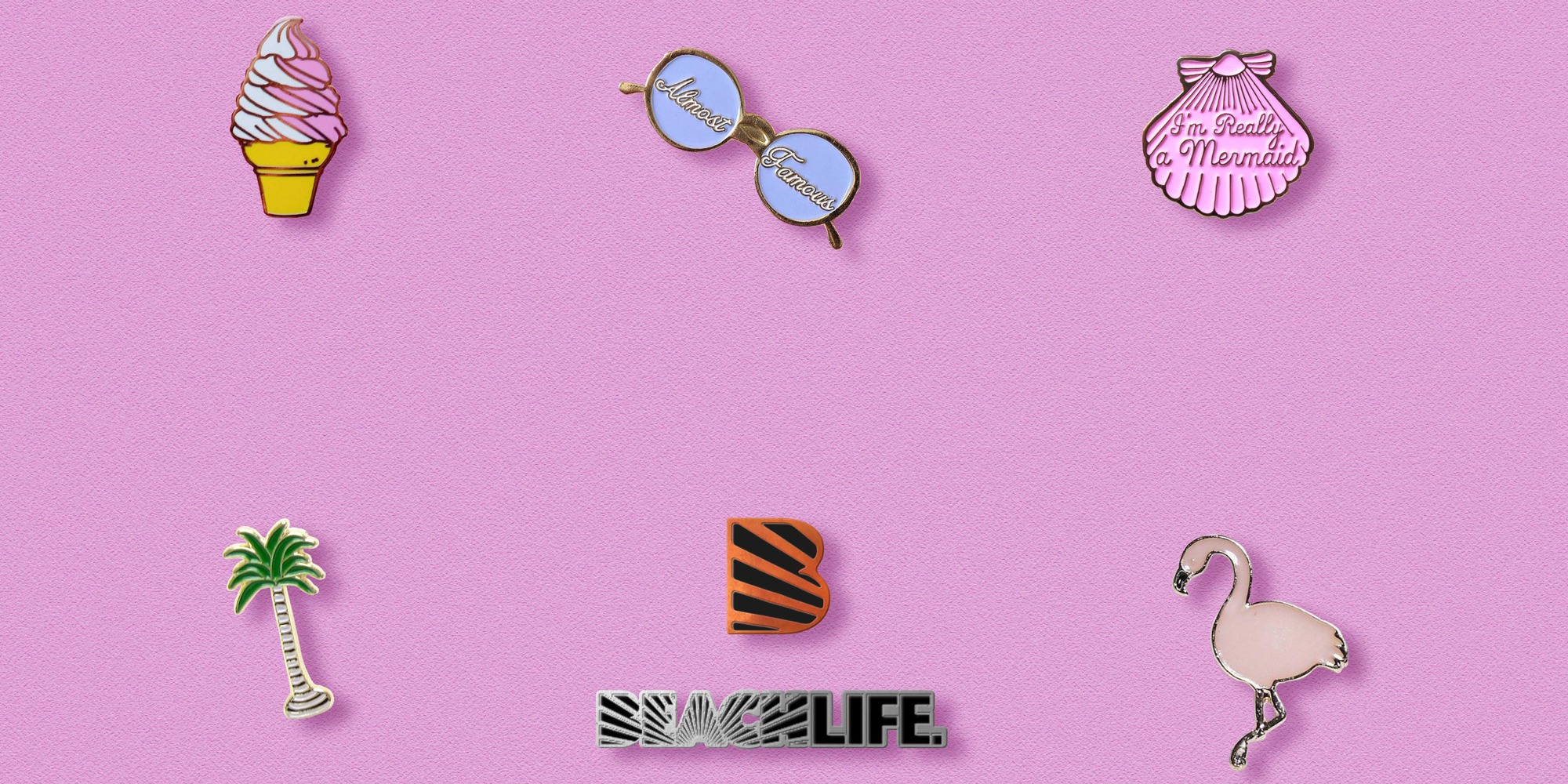 Embellishing bags and jackets with pin badges are back in style. This popular trend that bedazzled many a lapel in the 90s has returned and is ready to display your brand identity.
Although small and often overlooked, they're a detailed and personalised addition to reinforce your branding. Somewhat fun and nostalgic, capitalising on this can make for an impressive selling point. Learn more about the comeback of this trend in this blog and the different types of enamel pin badges you can add to your garments for that added flair.
The Return of Pin Badges and Their Many Functions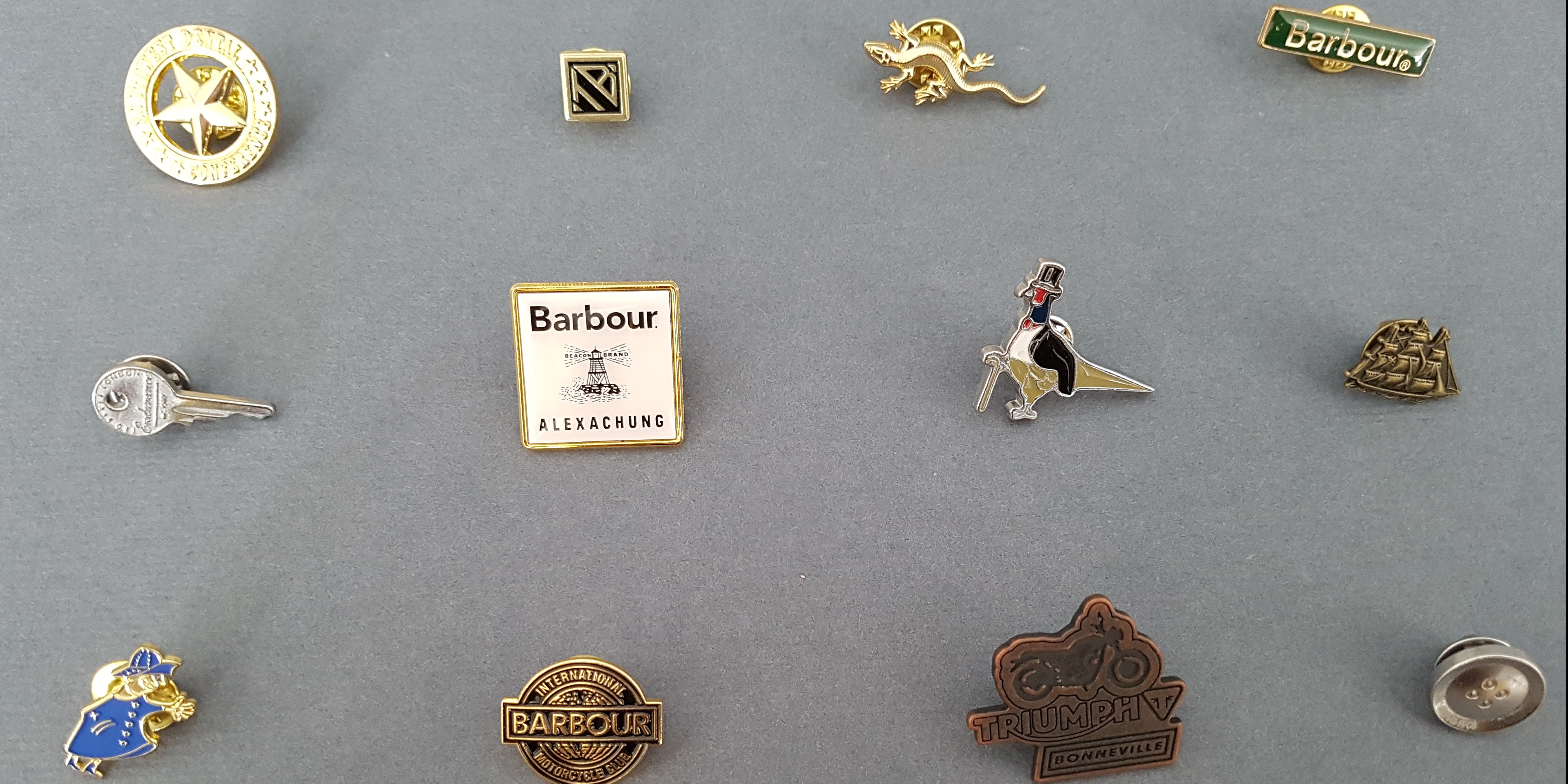 In recent years, we've witnessed the comeback of many classic trends. From neon fabrics to ripped denim, it's not rare to see a retired trend come back in style.
Pin badges skyrocketed back into popularity in early 2017 and the flair has yet to fade. Pioneered by independent artists over Pinterest, affordable and wearable art was in. Many people got creative with their badges, fashioning them to bags, hats and even shoes.
The endless possibilities of the pin badge mean that everybody can design and have their own unique spin on it. An added bonus is the price point - it has an exclusive feel for an inexpensive accessory. Think of it as a low-risk way to further explore brand identity.
The simplicity yet versatility of a pin badge makes them not only unisex but also universal. It's simple to create a pin design that massively resonates with your audience in today's market. For such a small addition, pins are bigger and more important than ever.
A Reprise of the Classic Butterfly Clip Pin Badge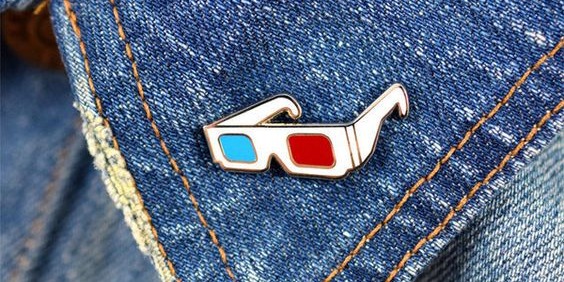 Image credit: BuzzFeed
Possibly the most popular fastenings for a pin badge - the butterfly clip (or clutch) is a familiar way to adorn these quirky pins. Collectable in the 90s, pin badges with their accessorising ways have successfully made a comeback.
Usually, pin badges stem from a simple idea, like a quote, character or symbol. The design is made with a limited colour palette that doesn't overcomplicate the image or message. Which means this accessory can take centre stage with ease and cut through the noise.
Typically made of metal, the butterfly part is a separate piece that fastens to the back of the pin when it's pushed through the fabric. This secures it in place and can be released by pinching the 'wings' together.
It's no surprise pin badges are back in style. This quick accessory can easily be swapped out to add whole new customisation options for your attire. There are lots of creative places to brand your clothing.
Make a statement with a bold, pop culture pin on your collar or keep it minimalistic with a brass pin badge on your pocket - it's completely your choice.
Pin Badge Fasteners and How To Style Them One of the best things about pin badges is their functionality. You aren't just limited to the traditional butterfly clip. With an additional attachment, you can easily turn a quirky badge into a memorable keepsake or collectable.
Take a look at some of the different fixtures your pin badge can have and how they can transform your new accessory:
Brooch pin - This fixture is usually favoured by a larger badge as it has two points of security. For a smaller pin, this fastening might be fiddly to close.
Tie pin - Ideal for a gift, this attachment can turn an enamelled pin design into a keepsake. A sprung clip offers a secure hold to a tie without damaging the knot.
Stick pin - - Usually for more elegant designs, the stick pin fastener can transform a badge into jewellery and elevate a garment. This type of stick can also be a statement piece on a lapel.
Magnet - For delicate garments that you don't want to pierce, a magnet fitting can be ideal instead.

EXTRA TIP: If you've got a popular and recognisable logo that looks good on any plain garment, like a box logo, you can attach free logo pins to garments and people can put them on their own unbranded garments. This increases brand loyalty and repeat custom.
Candid or Covert: 3D Pin Badges
The weight and unique nature of a pin badge makes it feel more substantial than an iron-on patch. Although there's possibly not a lot of meaning behind a 3D deer head badge, it feels special and like a collectable when it becomes a part of your garment.
You don't have to stick to two-dimensional, simplistic designs - that's the beauty of the pin badge. You can create texture and age just by laser etching. Inscribing logos into the metal can add depth to your branding which shows craftsmanship and effort.
Don't just stop at denim either. Pin badges and their many forms can be the perfect add-on for any garment or accessory. With the addition of a stylised pin badge, you can take any garment and style it towards your own branding.
Pin badges don't just have to accompany the purchase of a garment either, you can sell them online as collectables. Not only does this add value but it's a great way to open an extra revenue stream. You can even give pin badges out at fashion exhibitions for added brand awareness.
Now that you know everything there is to know about the underrated pin badge and how you can use them on garments, it's time to explore further.
Want To Take Your Branding and Packaging Experience One Step Further?
Then you've come to the right place. Our Packaging Innovation Toolkit contains all the tools and resources you need to get ahead with sustainable branding and packaging. Ready to get started? Download now.