4 Ways Clothing Badges Make Big Statements
Written by Weavabel, published 16/04/19 12:48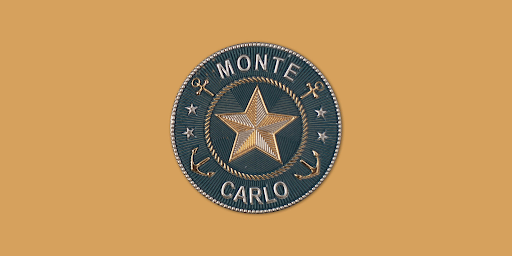 Although your branding might not be as recognisable as the simplistic and strong Barbour or the visually driven Louis Vuitton, having your logo on a badge still makes a statement. And there are various reasons why, including:
Unique and Entirely Customisable Motif Which Helps Your Garments Stand Out More
Helps to Keep Brand Consistency Which Raises Brand Awareness
Adds Edge and Character - Especially if You Experiment with Different Fabrics
Customers Become Walking Advocates for Your Clothing
1. Unique and Entirely Customisable Motif Which Helps Your Garments Stand Out More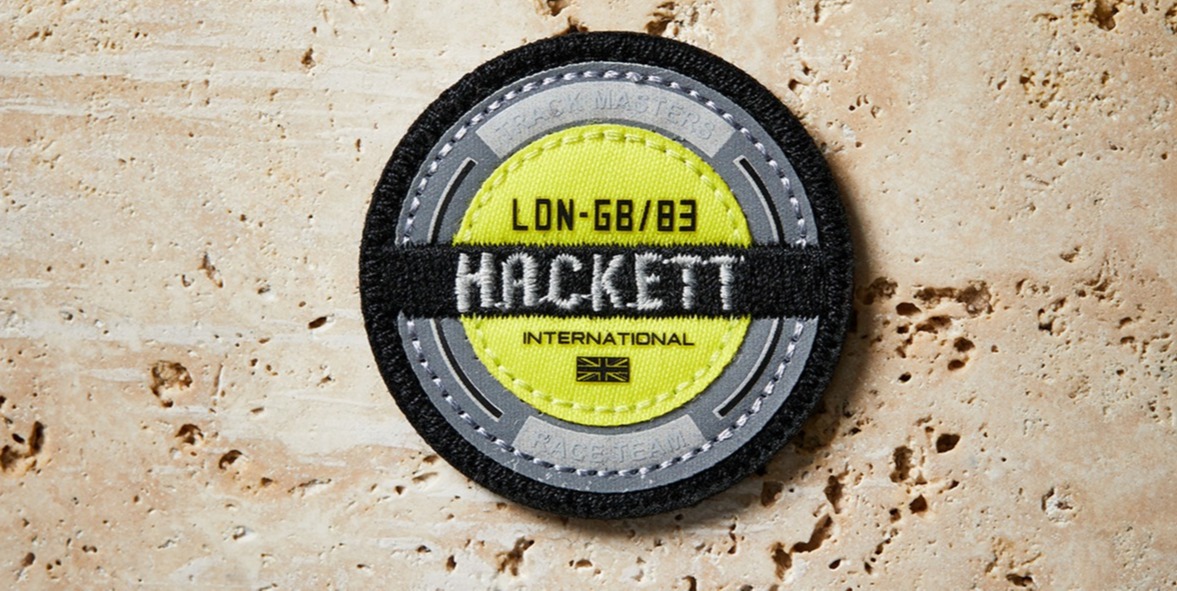 Clothing badges are great for a wide range of garments such as jackets, shirts, bags and hats. The beauty of badges is there are no limitations to how creative you can go with them. If your branding has a theme or takes influence from a particular era or style, you can roll with it entirely.
If crisp and perfect looking badges don't correlate with your branding, there are techniques that can create feminine and softer looking badges by using thicker threads. This works in harmony with the embroidery to form an all-round more gentle and effortless composition.
2. Helps to keep Brand Consistency which raises brand awareness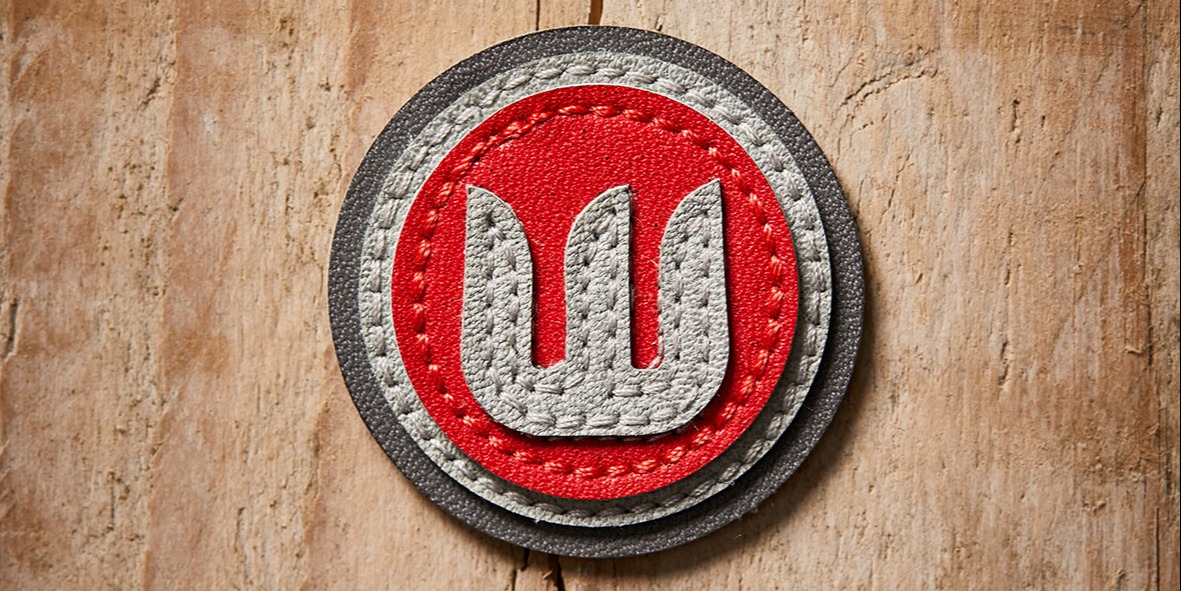 Badges can make your clothes look more distinguishable which is great for boosting brand awareness. But, it's no secret that another great way to raise brand awareness is through consistency. Having a clear and well-defined concept helps your brand and messaging to resonate with customers. They can easily identify their favourite brand and have a good idea of what to expect from it e.g. the embroidered Stone Island badge.
If you have a range of garments, you can adapt clothing badges to suit and remain consistent. You probably wouldn't want an embroidered badge that isn't waterproof on an outdoor garment but compromising on the design aspect is not an option.
Instead, a badge specialist can have your logo moulded and designed onto silicone materials which means no compromising on branding.
Some customers might see your garments online or in store and purchase them just because they like the style, whereas others will like your branding because of what it stands for.
3. Adds Edge and Character - Especially if You Experiment with Different Fabrics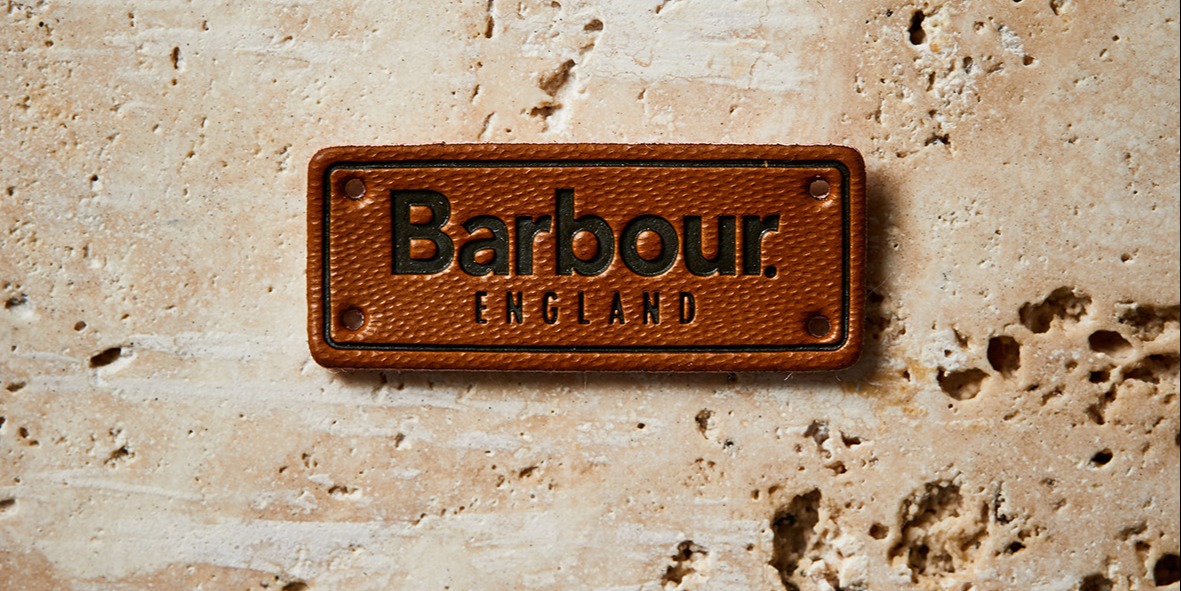 You might be unaware of all the unique fabrics, textures and styles that clothing badges can be made in. You're not limited to the classic embroidered logo badge anymore, though it's still a timeless way of displaying your logo that could be perfect for your garment.
Fabrics like leather can be customised with your logo using debossing tools, which, if done right, can easily add a touch of vintage and edge. A single weathered looking badge could take a standard denim jacket and instantly give it more character, making it an effortless addition to your existing clothing arsenal.
As well as badges making a garment feel thrifted and vintage, they can also make it feel expensive - just by switching up the fabric. It all depends on what aligns with your brand's narrative. The styling options are endless when it comes to designing a badge to complement your branding and logo.
4. Customers Become Walking Advocates for Your Clothing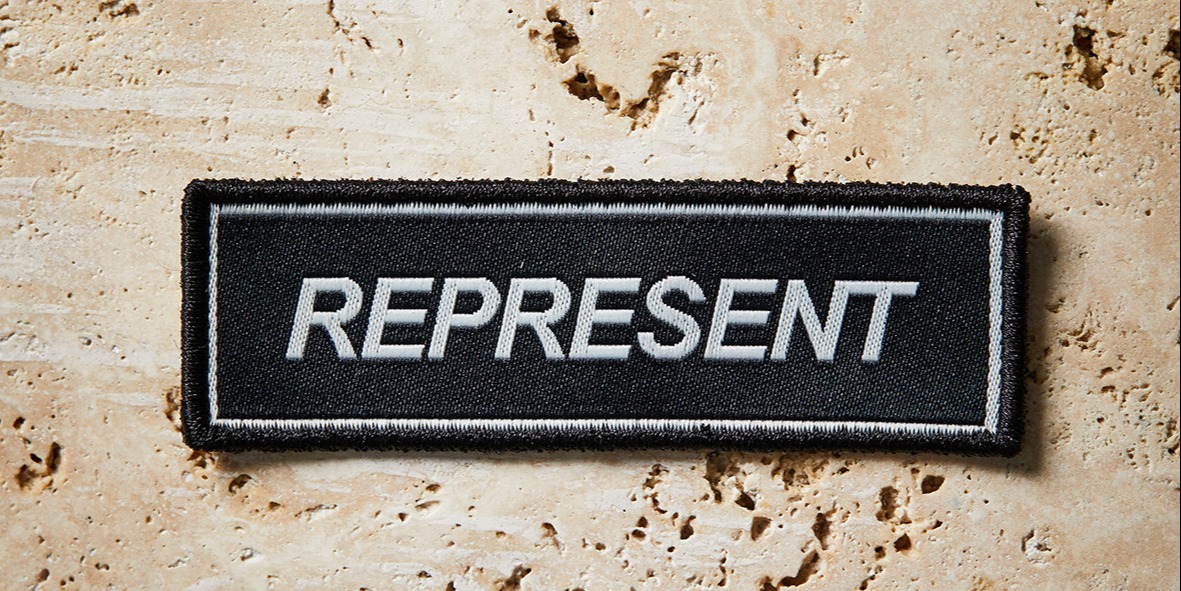 If your badge is displayed in an interesting way, it can really stand out and be a creative way of marketing your brand. Wherever the garment wearer goes, they are a walking billboard for your brand.
Just by wearing it, they are endorsing the quality of the garment and showcasing that your brand's badge is to be trusted. A well thought out badge can add quality and luxury to a plain garment. An otherwise inexpensive looking piece of clothing or accessory can be elevated just by adding your branding's flair and become the focus of conversations.
Even the classic pin badge can be an underrated clothing accessory. Their versatility and simplicity mean you give the consumer power to customise anything they own with your branding.
The simple logo has evolved over time to become the staple it is today in many businesses' brand identity. Dating back to the Grecian times, it means to give form and meaning - which is exactly what it does to your garments when you put clothing badges on them. You just need to make sure you're utilising them in a way that maximises the impact they have on your audience.
Make Sure All of Your Garment Branding Makes a Big Statement
Now you've learnt about how badges can be used to draw attention and solidify your brand in the consumers' eyes, next is getting the hang of trims and tags, as they can also make a big statement with your garment branding.
To assist you when it comes to developing your brand with the latest in garment branding, we've created a helpful guide. From fabrics to finishes, see how you can create interesting and recognisable hang tags and trims by downloading your copy below.