CMT Clothing: The Pros and Cons
Written by Weavabel, published 19/04/19 13:22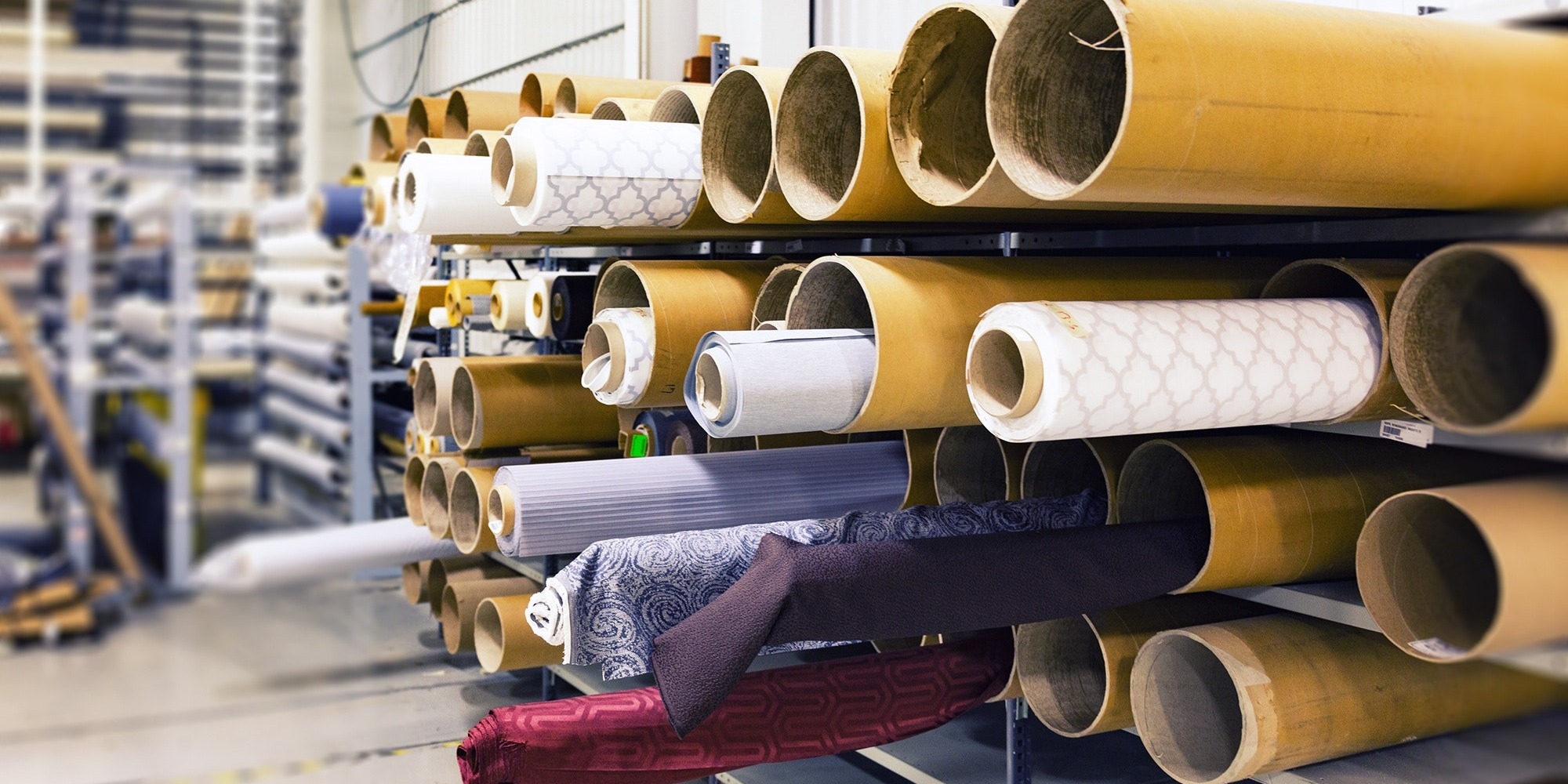 Deciding on your clothing manufacturer can be tricky in the initial stages of production and product development. When deciding, you need to be sure about the options available to you. Cut, Make and Trim (CMT) clothing is an option provided by factories but is this the best option for your manufacturing?
This post will discuss the pros and cons of CMT clothing and help you decide whether it's the best option for your business or not. We'll discuss:
CMT CLOTHING: THE PROCESS
CUT
Pattern cutting is the first part of the CMT process. The way it's cut is dependent on the fabric and the design that you've provided. Your chosen manufacturer will likely be using the latest technology and machinery to ensure that the cut is as precise as possible.
Manufacturers will work to the dimensions that you provide them at this stage, so make sure you provide them with accurate details.
The last thing you want to do is be responsible for a waste of fabric and money on a large order, so you should always make sure that you check the dimensions are correct.
MAKE
Actually making the clothes is the second stage of the production process. At this stage, stitching takes place and the final garments start to take shape.
The stitching is often done by machines to ensure that a consistent speed and quality is kept up. Unless the garments are completely hand made, of course.
TRIM
The trimming process acts as one last quality check for your product. The finishing touches are added and the garment is rounded off to perfection. It's also at this stage that quality checks are carried out.
CMT CLOTHING: THE ADVANTAGES
CMT allows you to retain full control over your products. Whether it's the fabric choice or aspects like swing tags, leather patches and pin badges too. Having control over this ensures that you have the last say on your products, which is important as you want to be 100% happy with them before you send them out. It also allows you to instill your own personality into the products.
CMT manufacturing is a good way for small businesses to get started, especially if their products are only small scale. They're a great starting block for businesses that need to start outsourcing their production in order to raise numbers of products actually made.
Thorough quality control checks are made before your products are signed off and sent to the client. This is a major advantage as any mistakes or issues that you could find with your products will get spotted and rectified before being sent out.
Some businesses hire a third party for their quality checks too as it's always beneficial to have an extra pair of eyes on your work.
CMT CLOTHING: THE DISADVANTAGES
Although it's convenient for smaller businesses and startups, this method doesn't necessarily work for everybody. There are several drawbacks too.
For example, in order to carry out CMT, you need to have some understanding of fashion production processes. If you don't, you could find yourself struggling to meet client expectations.
CMT manufacturing units tend to be small in size. This usually isn't a problem when dealing with smaller businesses, but it's likely that there isn't scalability there to grow with your business. After all, as you grow, you'll need to produce more and if your manufacturing team can't keep up with the demand, they're not right for you.
As the process includes a number of dimensions, there isn't the same focus on the trims. Often new innovations and techniques aren't used causing your brand to suffer against those leading in the marketplace.
So, CMT isn't the ideal long term manufacturing option for most businesses.
WHAT ARE YOUR OTHER OPTIONS?
FULL PRODUCTION PACKAGE (FPP)
As the name suggests, FPP looks after every aspect of manufacturing. While you have control over certain aspects in CMT, with FPP, your manufacturing supplier will make all these decisions on your behalf.
This will free up your time so you can focus your efforts elsewhere in the business.
When you start your clothing design process, you'll no doubt have sketches and have formed ideas of what you want them to look like (both rough and exact). However, it's all about getting those designs from paper into a digital form.
Here's where an FPP company, like Weavabel, can help you. We can assist with the design development process and turn simple hand-sketched drawings into full-spec designs.
Along with improving designs, FPP companies are experts in what they do so they're able to offer their expert guidance and advice at all points in the design and manufacturing process.
For example, Weavabel has much experience working with some huge global fashion brands, therefore constantly innovating with the latest materials and technologies to keep brands ahead of the competition in the marketplace. We can offer some helpful insight, tips and advice that can be crucial to your success and continuing development of your brand.
Although you might be thinking this is going to be time-consuming and another worry on your shoulders, we can work with you to take complete responsibility of your full trim range from design to delivery. We have global offices and can stock your trims in multiple locations and work directly with your vendors taking the whole trim worry off your shoulders.
CHECK OUT OUR SUCCESS STORIES TO SEE HOW WE CAN HELP YOU
As we've mentioned, at Weavabel, we're vastly experienced in providing FPP for a wide range of clients. We go above and beyond to make sure our clients are happy with our products every time.
But don't just take our word for it; check out our success stories below. These include some of the proudest work we've carried out when partnered with global fashion brands.
Click the link to download your free copy.