Creating a Lab of Innovation
Written by Weavabel, published 20/12/16 10:31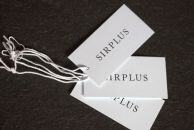 It is no secret that we're fans of revolutionary concepts, exotic textures combined with vibrant materials. Our buyers and designers continually head off the beaten track to scour far-flung markets and websites around the world discovering new territories of technology and innovation, or uncovering pieces of inspiration imprinted with history and tradition.
From the futuristic metal-inspired prints of another world, to mad mosaics of the 70's, to classic silk knots and intricate geometric lineage, we love to infuse our product inspiration with a trending kaleidoscope of diverse cultures and direction.
We love to share our findings, our innovation and our inspiration. We also ensure we give you a unique service to bring out the best in your branding. With this in mind, the team have been working on a brand new service that Weavabel will offer. The Weavabel Innovation Lab!
For a brand to survive in today's market, it has to have a purpose that reasonates. It has to be constantly evolving and developing with the new technology and advanced ideas. We will capture this in the heart of our new innovation lab and help brands communicate who they are through taking concepts and ideas and developing them into branded trims and packaging of the future. It's going to be a lab led by invention and creativity, augmented with authentic expression and over 20 years of expert branding knowledge.
Getting to the heart of your brand and understanding it's core, it's values and it's people is essentially how we work. And there's soon to be more...
So watch this space! This is just a start of what is in the making! The new lab will be launched in the first months of 2017. Follow our journal and see the updates on LinkedIn. Be the first to find out about this amazing new service that Weavabel will offer, from concept to completion.
Lynne Stutterheim - Marketing Co-ordinator