CMT vs FPP: Which is the Best method for Your Brand?
Written by Weavabel, published 28/06/19 11:29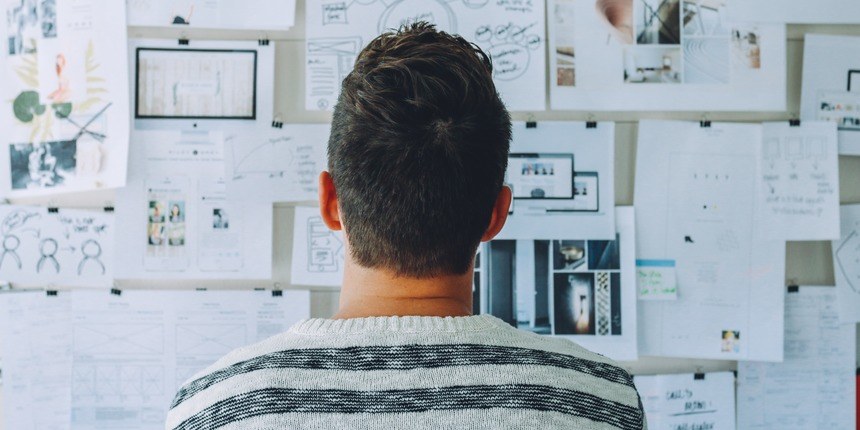 Choosing the right manufacturer to collaborate with can be a difficult task as you want to make sure that all of your production needs are met. However, if you're new to the industry or simply unaware of your options, it can be unfamiliar territory.
Not all clothing manufacturers work in the same way. When it comes to CMT vs FFP, there's a lot to consider. From retaining control over design processes to the expense, learn what the best method of manufacturing is for your brand.
Do Your Research Before Making Your Decision
Consider Your Budget and What's Right for Your Business
Figure out How Involved You Want to Be with the Process
Do Your Research Before Making Your Decision
It's easy to get carried away with colours, mood boards and designs when your head is full of ideas for your garments. When it comes to fashion, executing a production process that works might not be the most exciting task, but it's definitely the most important.
Planning is vital at the initial stages and you want to be as educated as you can when it comes to your options. CMT (Cut, Make and Trim) and FFP (Full Production Package) are the two main avenues in garment manufacture and production.
Both methods have advantages but your decision is dependent on what your business needs to grow and thrive. Be sure to do plenty of research, like this blog for example, so you can keep your brand's best interests at heart to achieve a process that works for you.
Consider Your Budget and What's Right for Your Business
CMT
CMT manufacturers tend to be smaller in comparison to FPP. This usually isn't a problem for smaller businesses, but often, this can mean there's a lack of scalability there to grow with your brand.
These types of manufacturers don't divide their focus equally to include garments trims, so you may miss out on the benefits of these underrated accessories. Often new innovations and techniques aren't utilised either which can means your branding can suffer against industry leaders.
In short, CMT isn't an ideal long-term manufacturing option for most businesses but can be a great starting point.
FPP
FPP is considered a little more expensive, but it can be the right choice for a fresh designer with little to no garment-making experience. That initial investment in a manufacturer who offers insight and insider knowledge can be exactly what your business needs to get its feet off the ground and producing.
That's not to say that FPP is not suitable for bigger and more established companies as both experience levels can benefit from a bank of helpful resources and the ability to concentrate entirely on their brand - all whilst the manufacturer gets down to business.
Manufacturers, such as Weavabel, strive to work with you on the finer details such as hang tags, labels and even eco-friendly alternatives. We're committed to quality and sustainable brand solutions and invest our time to finding environmentally conscious avenues.
We also offer fabric suggestions for your design and guide you through the entire process. Using a trusted FPP manufacturer like us will mean you'll comply with any regulations as we have ethical and legal policies in place.
Figure Out How Involved You Want to Be with the Process
CMT
Cut, Make and Trim (CMT) manufacturing is a service provided by factories that allows you to retain full control over the creation. However, you need to have a decent understanding of the fashion production processes. The factory will need specifications, fabrics, patterns and stitching requirements from you before production.
CMT factories work to your specifications, so if there are any errors, it could prove a costly mistake. It's vital to supply a comprehensive tech pack to reduce these issues. Also, equally important to have a knowledgeable understanding of the CMT production process to ensure your expectations are met.
FPP
As the name suggests, FPP is a complete solution for manufacturing. These factories source materials and trims, create a pattern and assemble it all from your design. From the initial consultation right through to garment completion, they offer expert advice on trends and movements in the industry.
FPP manufacturers, like us here at Weavabel, work alongside textile suppliers and fashion experts regularly. We have valuable insight into what will work for your product and what won't. Our team is on hand to offer our expertise to support your brand whenever we can and work alongside you to turn your sketches into tangible samples that meet our consistent high-quality standards.
Now you know how to find the best manufacturing method for your brand, learn more about what Weavabel has to offer as cutting-edge garment branding specialists and a FFP manufacturer.
Take a Look at Our Success Stories to See How Our Methods Has Assisted Their Brand
At Weavabel, we have lots of experience when it comes to providing a successful FFP for a variety of clients. We're committed to working closely with our team to create a high-quality service for your brand. Our worldwide knowledge of manufacturing capabilities are second to none and our success stories support that.
From who they are and how we helped them stay significant in the ever-changing fashion industry, take a look at our success stories below.
Click the link to download your free copy.