Leather Patch - A Product Manager's Best Way to Stay Ahead
Written by Weavabel, published 14/04/19 14:50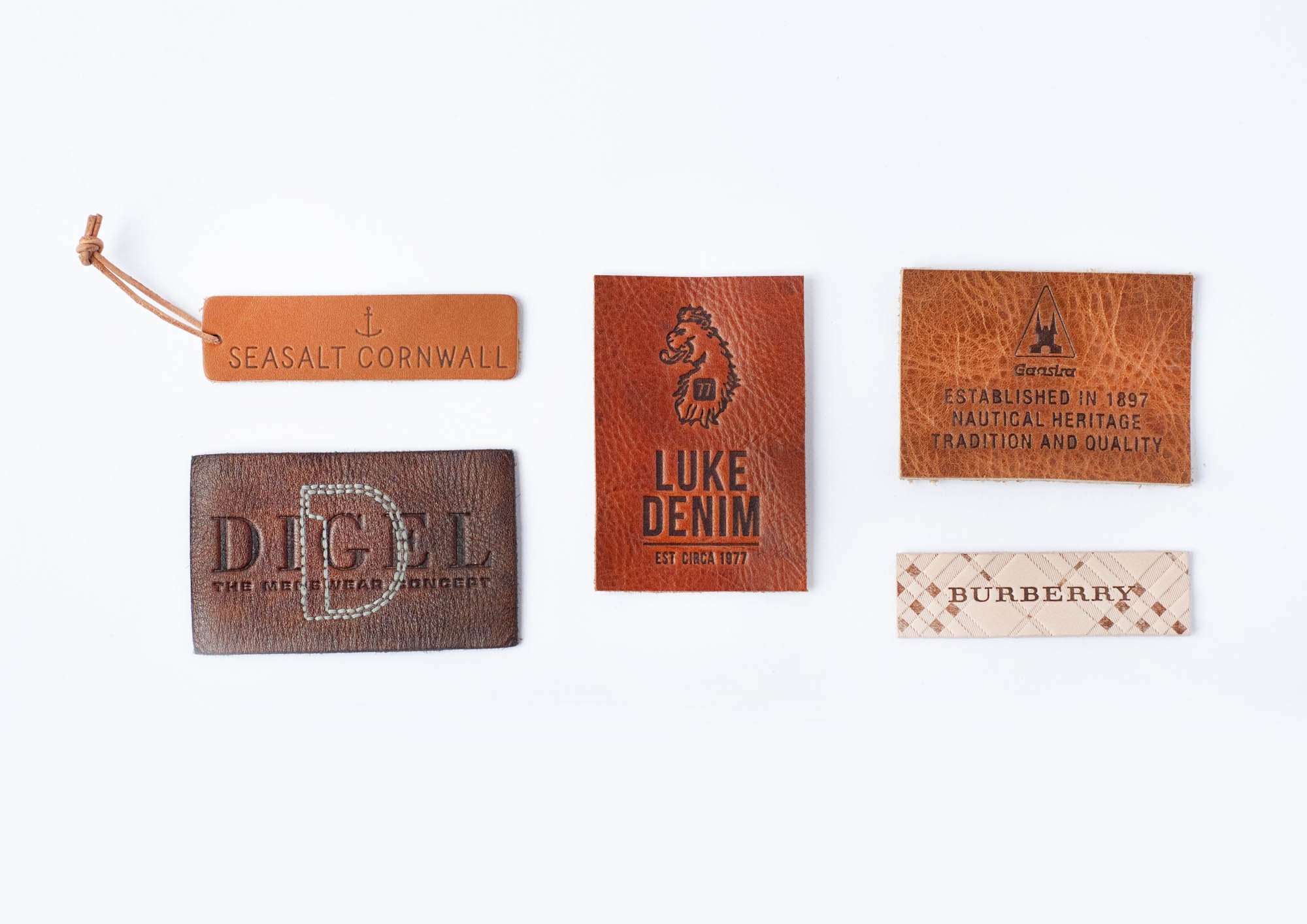 Leather patches are stylish, sophisticated and unique. The high-quality material never goes out of fashion and is an effective way of elevating a garment. Your aim is to make clothing as desirable as possible to a prospective customer and a leather patch is a great way of achieving this. Here are the benefits of a leather patch and how they can help you to stay ahead of the competition.
Why Leather Patches are Right For Your Garments
A Versatile Material
Leather and synthetic alternatives are a Product Manager's best friend because of how versatile they are. It can be the base for a range of different effects, including heat debossing, embossing, printing and weaving.
This wide range of options gives you so much choice when it comes to leather patches, allowing you to use the material to really create something that expresses your brand. Whatever your design or style, you can use leather patches to enhance the finished product.
Unique and Stylish
Buyers have a lot of choices when they're shopping for new clothes. From high street giants to hidden gems, there are countless stores vying for their attention. Garments that are unique or distinctive are more likely to grab the eye of someone.
A shopper will only take a split second to decide whether or not they're going to have a closer look at an item of clothing. In that moment, you need to intrigue them enough to stop browsing and focus on your garment.
Leather patches are distinctive and edgy, something that they might not yet have seen elsewhere that day. They show that these aren't just normal jeans or a jacket, they've been created with high-quality materials and the design is eye-catching and unique.
Stand Out from the Crowd
As we've already said, leather patches are perfect for grabbing the attention of shoppers. Whether you use genuine leather or a synthetic alternative, the high-quality material and laser engraving means they stand out.
Leather patches are an effective yet simple way of enhancing clothing items. They're a distinctive addition that can be the extra reason someone has to choose your jacket or jeans over your competitors.
Promote Your Brand
Just like social media adverts and promotional leaflets, a leather patch can actually act as marketing material for your business.
This way, each time you sell an item, that customer will become a walking promoter for you. Other people will see how stylish the garments are and how good that person looks and wants to know more about you and the products you sell.
Where to Use a Leather Patch
Caps
Somewhere you might not expect to see a leather patch is on a baseball cap, but the effects are fantastic. Having the patches on a cap creates a real statement piece, giving it a vintage and natural look. Personalise the patch with a logo or message of your choice for that extra distinctive touch.
Jeans
Probably the most iconic use of leather patches is on the pockets or the waistband. You might already own several pairs that have designs like this which shows their popularity. You can go simple and understated with a small patch on the pocket. Or, go big and bold with a large, detailed patch on the waistband that draws the eye.
Jackets
A leather patch can be the perfect finishing touch to a denim jacket. The right patch can be what truly makes the jacket special. Choose one patch for that extra creative touch or use lots and design a jacket that instantly demands attention. Either way, both genuine and synthetic leather options give you the freedom to make something amazing.
T-Shirts
Like jackets, leather patches are a fantastic addition to a t-shirt. They can convert a plain white shirt, for example, into something stylish and sophisticated.
Bags
Create the perfect accessory by adding leather patches to bags. Whether it's quirky backpacks or stylish handbags, you can find the right patch to suit the right bag. Just like with the other garments mentioned, a leather patch can enhance an ordinary bag into something that a shopper has to have when they lay their eyes on it.
Although leather patches play a big role in enhancing the design of a garment, there are still many more options out there to make sure your clothes stand out from the crowd.
See How We've Helped Brands Like Yours
Weavabel have provided creative solutions for a range of renowned fashion retailers. Our work has helped them to raise their profile and establish a strong brand identity that customers recognise and love. For a closer look at our previous work, make sure to download our free case studies eBook using the link below. For other ways to elevate your clothing, read this article on badges for your clothing.