Matte vs Gloss Lamination: Which Is Better for Packaging?
Written by Weavabel, published 04/11/19 22:38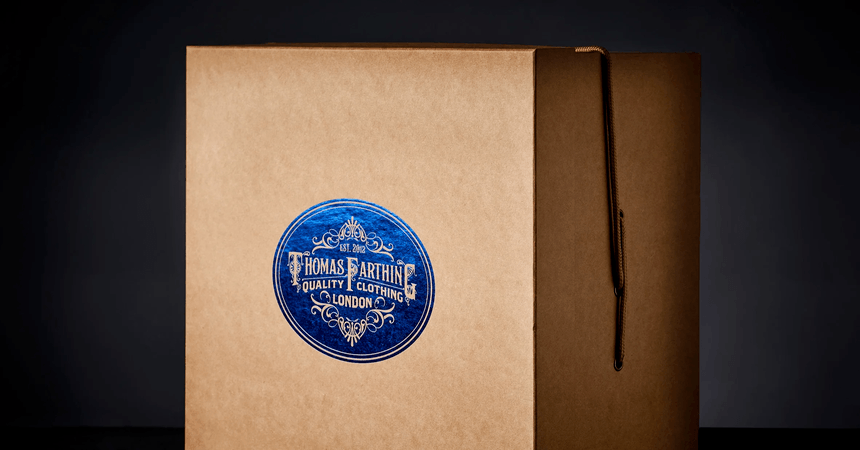 How do you want your consumers to feel when they hold your packaging in their hands for the first time? While gloss lamination catches the eye with high-contrast hues and a lustrous finish, matte lamination offers an understated look and feel to your packaging.
It isn't just a case of matte vs gloss for lamination. They both have their strengths and play important roles when it comes to making an impact. With the majority of retailers now online, packaging is more important than ever. So what are your options?
Matte Lamination
Packaging design is a crucial component in building a brand's image and identity. Matte finishes emote to a consumer luxury and it's becoming an increasingly popular way to establish products and garments as high-end.
The soft and velvety texture of the lamination makes for a pleasant tactile experience for the consumer although it can show fingerprints.
The Practicality of Matte Lamination
The less reflective finish of matte lamination can lessen the intensity of colours, producing a more muted and reserved palette. It creates less contrast with darker colours, resulting in an overall softer look. To avoid a dull and uninteresting design, play around with your colour palette to still stand out from competitors and entice consumers.
Matte Packaging Example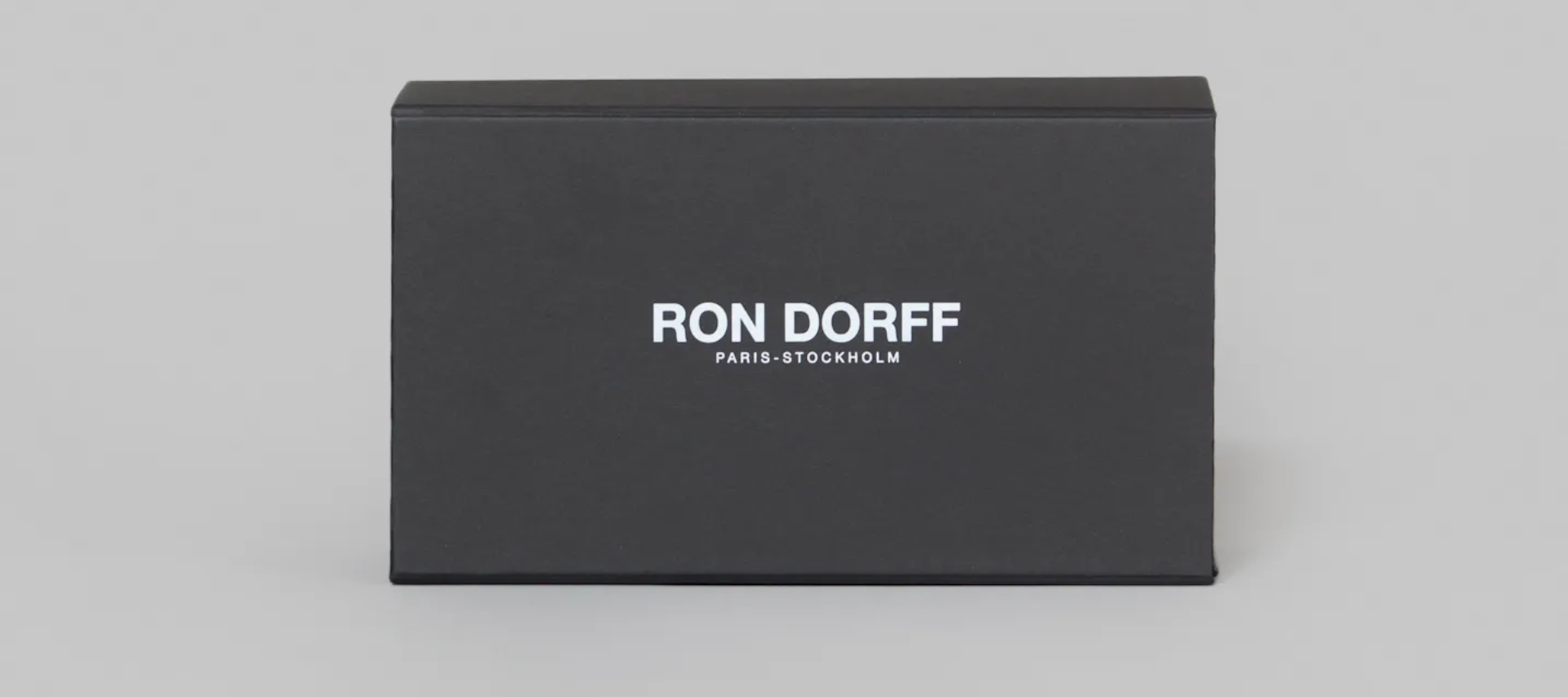 Many brands are opting for matte packaging as it's the perfect canvas for printing techniques like embossing, metallic foiling and renewable vegetable inks.
Ron Dorff, a clothing brand with strong athletic heritage strikes the balance between casual and formal with its new idea of sportswear. The timeless pieces paired with minimalist packaging continues the brand's narrative of Swedish simplicity and French functionality.
With garments arriving to the consumer in a matte black, lightweight box, it's ideal for storing, protecting garments during shipping and it's easily dismantled after use.
Gloss Lamination
Product packaging is often the first interaction with the brand that consumers have. So you want to make sure your packaging creates a compelling brand story across all consumer touchpoints.
Gloss laminate is visually attractive. It produces rich, crisp lines and colours - especially when used on image-heavy packaging. Gloss lamination can refine a product differently from matte lamination as it's dynamic and demands attention.
The Practicality of Gloss Lamination
Gloss laminate is durable because it repels dust and dirt. Even when it does come into contact with surface dirt, it's easily wiped clean and offers great protection for your product.
Gloss gives a premium feel but in a brightly lit retail environment, wrinkles, scratches and indents can be more visible.
UV coating can be used on selected parts of the print to achieve bright colours and the vibrancy and sheen of the finish can sometimes overshadow the subtlety of effective packaging design.
Which Is the Best Option?
In the end, laminate is a personal preference that can only be decided when you see and feel your packaging first hand. You'll get to understand how the consumer would feel picking up your product.
Work with an experienced brand specialist who can produce packaging mock-ups in different laminates so you can compare and contrast finishes on your own before placing a bulk order. Here at Weavabel, we'll work with you to produce the packaging you envisage for your product.
From concept to creative designs, all the way through to delivery, look for a supplier who offers a wide range of innovative packaging options can make your products stand out and make your consumers feel a certain way. So all that's left is to start designing your packaging.
Explore All the Packaging Options
Transform how consumers see your brand by creating captivating packaging that's an extension of your product. It's not always easy to know what options are available to you when it comes to packaging. Metallic foiling? Debossing? Spot UV finish? We can help.
That's why we've created our all-inclusive guide to product packaging design, so you can understand everything involved and pick the right one for your product. Download your free guide now by clicking the link below.