5 Stunning Eco Kraft Packaging Concepts and Real-Life Examples
Written by Weavabel, published 31/10/19 07:30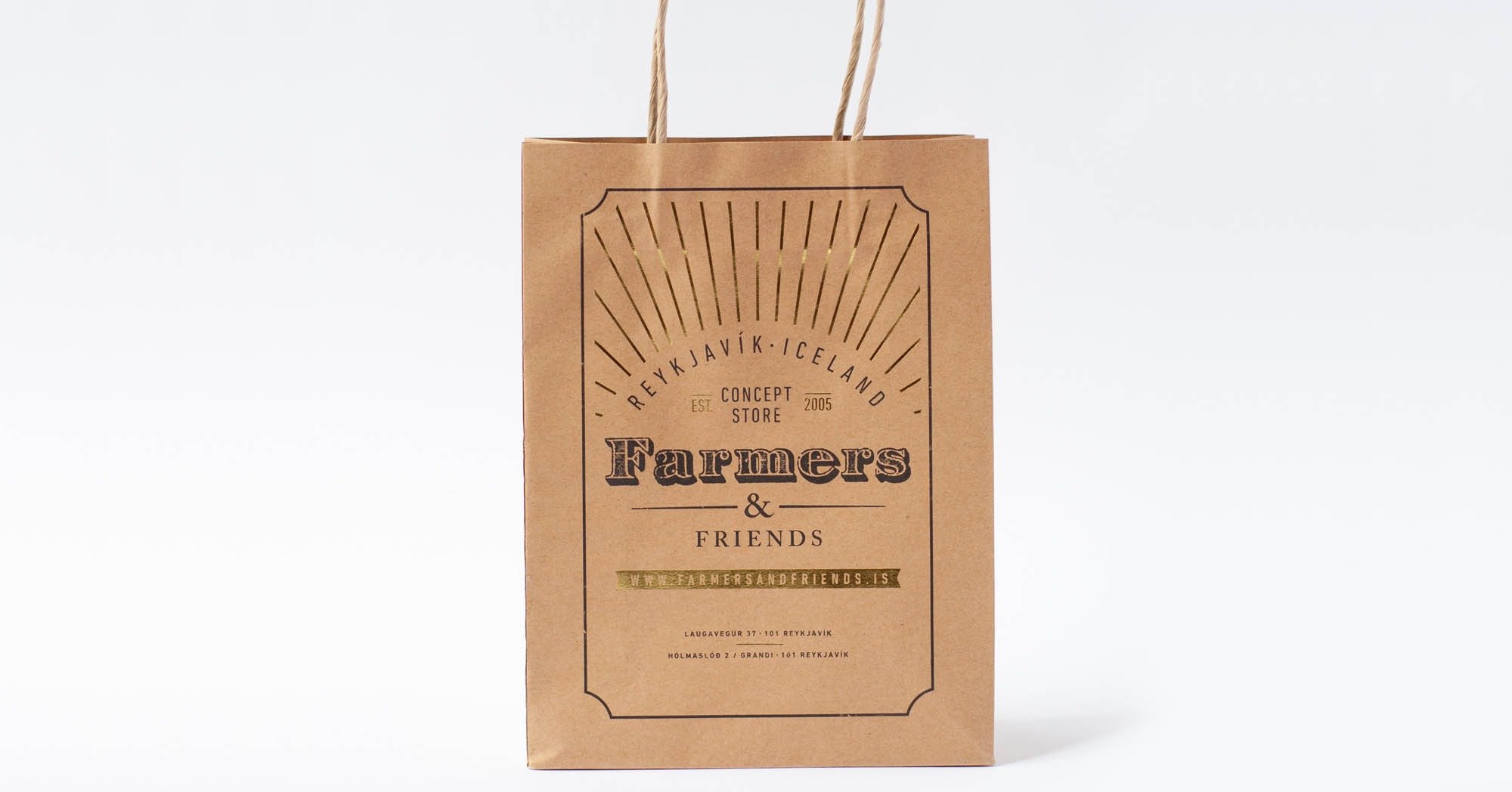 Sustainable packaging is becoming a high priority for both brands and consumers. With an increasing amount of eco-friendly packaging options available on the market now, kraft remains a very strong contender.
Pioneered for its versatility and durable nature, kraft even means 'strength' in German. Here are some examples of eco kraft packaging, both concept and produced, that will make you want to convert to kraft.
Graze Box's Genius Use of Kraft Substrate
Weavabel's Versatile Kraft Range
Jöttnar's Mountain Motif Corrugated Packaging
H&M's Shopping Bag That Transforms Into a Clothes Hanger
Cooking Gift Set Combines Rustic Charm and Culinary Excellence
Lapka's Intentionally Stripped-Back Packaging


1. Graze Box's Genius Use of Kraft Substrate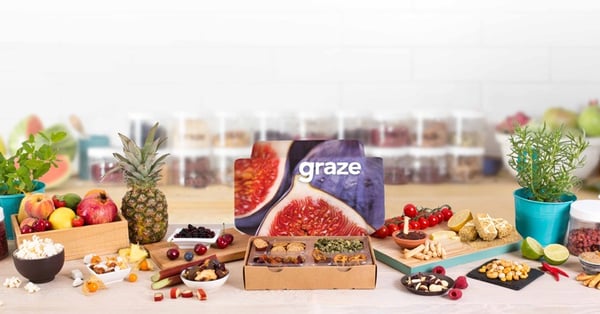 When developing their range of retail packaging, Graze encountered some challenges. The UK-based snack subscription company wanted a high-quality printed finish, which is notably hard to achieve on uncoated kraft substrate.
Their customers demanded that the healthy products were appropriately packaged but could also be posted through letterboxes easily. They went through several production trials to ensure the artisan look was maintained to uphold the brand's identity. The kraft itself is sustainably sourced from forests and is completely biodegradable.
The natural appearance and sustainable credentials of the package was a key element in its success, communicating to customers just by the material used that it's eco-friendly.
2. Weavabel's Versatile Kraft Range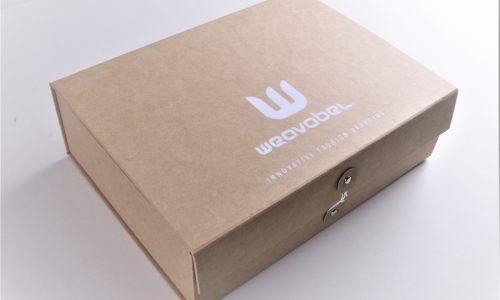 Kraft is a great alternative to plastic for packaging. It's strong, durable and treated with fewer chemicals than standard paper.
A stylish but simple FSC-certified paper bag or cardboard box made from this material is completely biodegradable. It's also made out of sustainable materials that can easily regrow too.
We've developed the below kraft items so you can have a fully sustainable packaging option:
High-quality kraft paper shopping bags enable the ultimate retail experience.

FSC tissue paper that's sustainable and stylish.
Kraft sticker g

ives your packaging creations that added elegance.

Kraft mailing bags which are ideal for shipping products around the globe.

Kraft flat-packed boxes

made from uncoated kraft. It doesn't have any glue tabs which means it can be easily made up and flattened.
The demand for natural and more ecologically-friendly products is increasingly transitioning to kraft as it's kinder to the environment, cost-effective and extravagant.
3. H&M's Shopping Bag That Transforms Into a Clothing Hanger
H&M is a retailer who's continuing to strive for more sustainable practices in everything they do. They know their audience well and they know that these young consumers care about the environment.
So much so, the brand has launched a product transparency tool for all garments on its website. This lets somebody looking to purchase from them see exactly where and how that piece was made.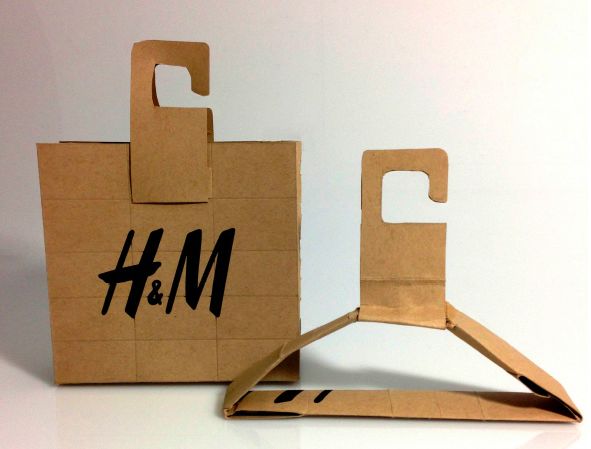 A packaging concept was created with these values in mind. With reusability as one of the key drivers, the simple kraft bag was made to be repurposed into a clothing hanger. Not only would this concept appeal to the consumer but it would also be a unique talking point for the brand.
3.

Jöttnar's Mountain Motif Corrugated Packaging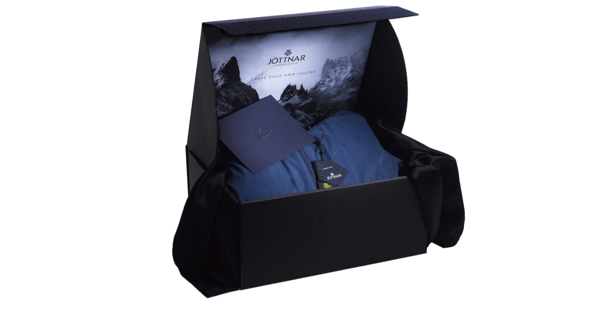 Born in Arctic Norway and inspired by the dedication of mountain climbing, extreme adventure wear brand Jöttnar needed packaging with vigor.
Their eCommerce packaging proved what can be achieved using seemingly plain kraft corrugated board. A sharp and sophisticated grayscale colour palette paired with a mountain motif accomplished a suave packaging solution for their garments.
They say they have no need to follow retail trends, however their high-quality kraft packaging is definitely fashionable.
4. Cooking Gift Set Combines Rustic Charm and Culinary Excellence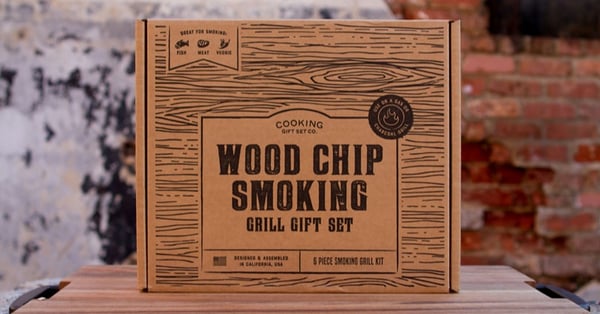 Curated culinary experience brand Cooking Gift Set offers simple DIY cooking kits to adventurous foodies. Their mission is to make trying new cooking techniques, food and flavours a little more fun.
For their visual identity, they took inspiration from the very personal nature of putting together a delicious meal with your own two hands. They chose a cosy, warmth-infused brand palette consisting of kraft and rich chocolate brown hues. It resonates approachability, tying in beautifully with the hand-illustrated iconography and brand typography.
The brand created a design that was rich in value for the consumer but cost-effective to produce.
5. Lapka's Intentionally Stripped Back Packaging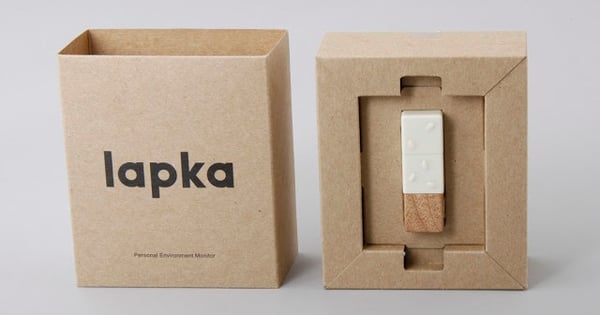 When designing the packaging for their first collection of electronic devices, niche tech brand Lapka wanted to "mix Yves Saint Laurent and NASA together," according to their Creative Director.
It was intended to disrupt preconceived expectations about electronics. The brown kraft board, single colour print and incredibly limited product information were all intentional features.
They created a simple tray to protect and frame the product. This was wrapped in a sleeve with an integrated lock and finished with a single tamper evident seal. The entire pack was then optimised to fit on a single sheet of 300gsm recycled kraft board minimising tooling and material costs as well as wastage.
When designing concepts or real-life packaging, work with a branding specialist who can advise you every step of the way. From material options to eco-friendly alternatives, you'll be able to create something that completely resonates with your consumers.
Be Inspired by the Product Packaging Design Process
Create real-life packaging that reinforces your brand values and ethos. With so many options available to you when it comes to packaging, you might not know where to start.
That's why we've created our complete guide to product packaging design, so you can know the ins-and-outs of packaging production and design and pick the right one for your brand. Download your guide now.