A Statement Detail
Written by Weavabel, published 10/01/17 16:45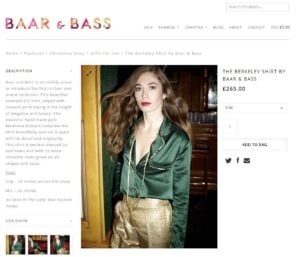 Sometimes, product detail leaves us truly amazed. Something a little cooler, a little more impressive than the rest. When this is the case, we share it with you. Here we go... we might have said it before but... rack-plated gold buttons are just stunning!
And we love it when we get a little mention from our customers. Baar and Bass are incredibly proud to launch their first own brand collection, and we are also incredibly proud to be part of this introduction by supplying them with the Madonna buttons.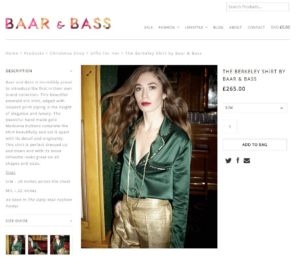 The attractive rack-plated gold buttons on this shirt set it apart with its detail and originality. With impeccable design and beautiful quality, it's a good feeling to know we played a part in making this branding detail.
The little detail such as these buttons is what make products and brands stand out from the crowd. It enhances recognition. It helps build brand loyalty and positioning. And it also increases the value of the product... the list can go on! Keeping these details consistent will ensure your brand will thrive. Ensuring all trims are consistent is often a challenge for fashion companies. We take pride in bringing the different trimming aspects together in one consistent and quality look through complete brand management.
Keep following as we post further updates on how different branded product detail adds value to garments and accessories.
Lynne Stutterheim - Marketing Co-ordinator