How Does Sustainability Impact Brand Value?
Written by Weavabel, published 05/08/19 13:50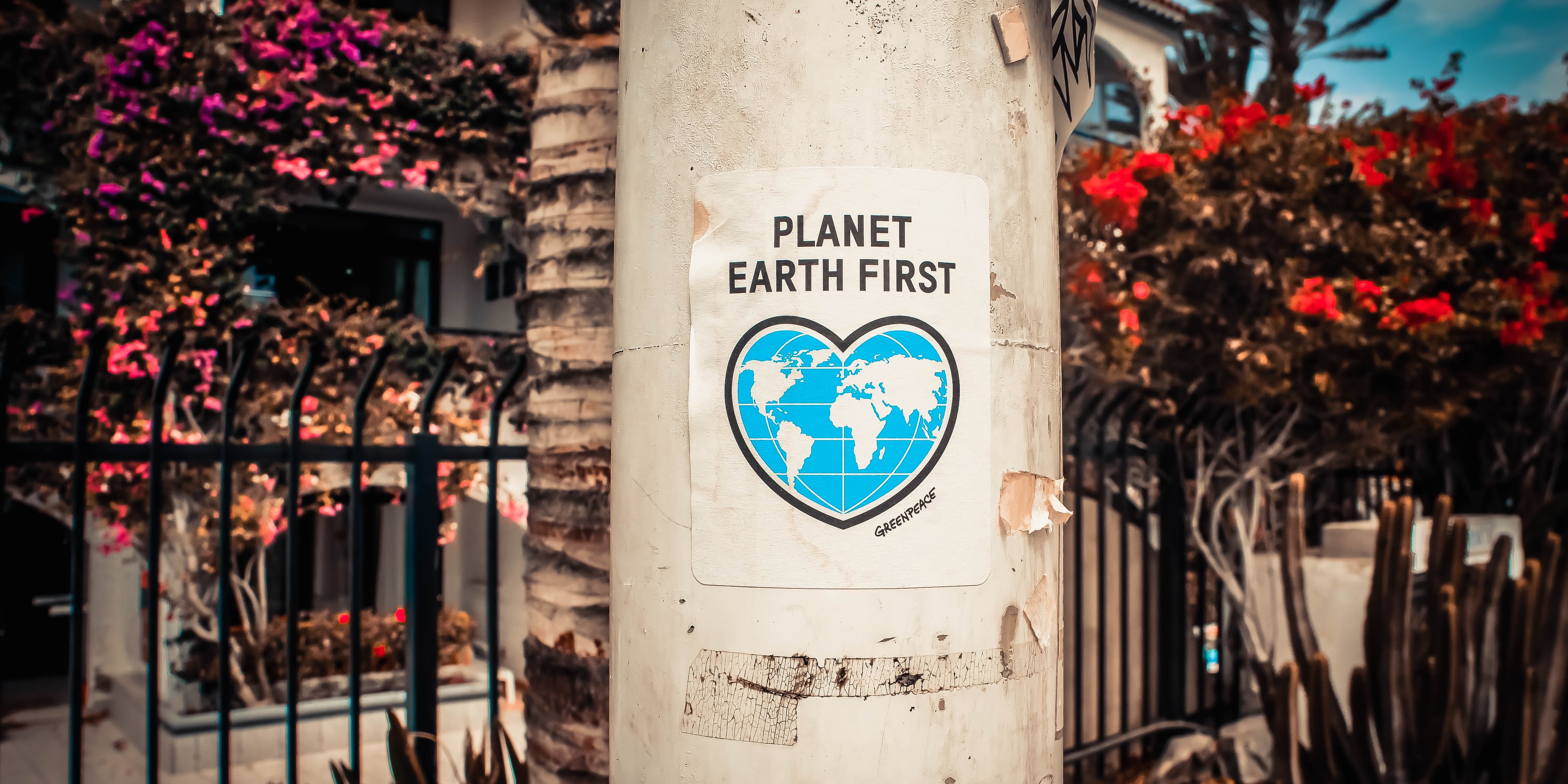 When it comes to sustainability and corporate social responsibility, many brands adopt the mindset of "My customer doesn't care so why should I?"

That's where you're wrong. Consumers care about being a part of brands and organisations that are committed to making the world better.
Discussed below is how sustainability impacts brand value and the steps you can take to become more environmentally conscious.
Consumers Used to Care More About Convenience - but at What Cost?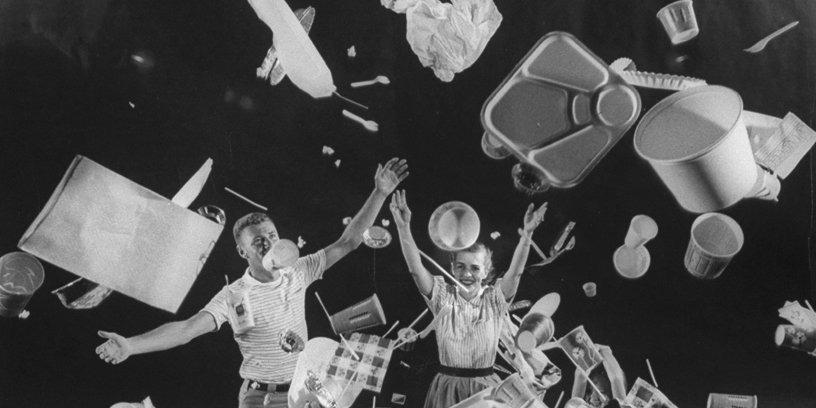 Plastic goods were once celebrated. Their convenience was championed and their ability to liberate a doting housewife's day was acclaimed. "Throwaway Living," an article published in 1955 by LIFE magazine that would sneer at the "reduce, reuse, recycle" mantra we're all familiar with today.
Consumers went crazy for plastic and brands took advantage of that. Polypropylene and polyester became popular and were surprisingly accessible and cheap for new technology too. It completely changed domestic life and the way people shopped. In fact, the lack of sustainability branding actually positively impacted their value.
Magazines such as Woman's Own regularly advertised durable and bright plastic kitchen products like bowls, tupperware, drainers, pedal bins and utensils - quieter to use and easier to keep clean.
With DIY on the rise and a less expensive way to improve your home, Fablon was at large and adhesive-backed plastic fabrics were on everything imaginable. From shelves to wall tiles and cupboards, there wasn't a surface you couldn't stick some garish pattern to.
However, almost all of the plastic from that era is still sitting in landfills. Nearly 70 years on and although we've started to come to our senses in regards to single-use plastic bottles, packaging and pollution, many of us still have the same "throwaway" mentality. One main offender is what's on our own backs...
Being Fashion Forward Starts With Sustainability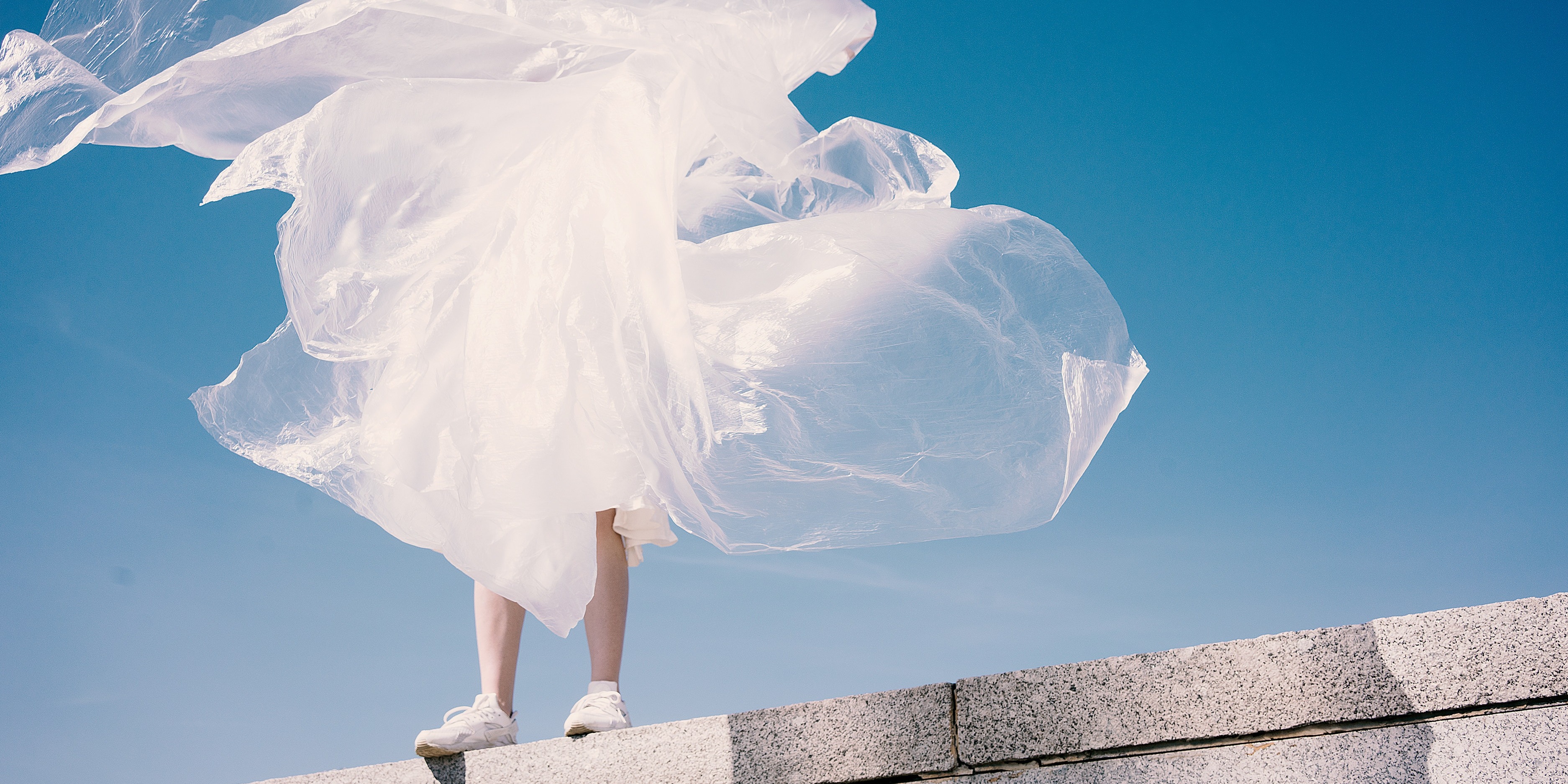 The fashion industry is the second biggest contributor to pollution. Around 235 million items of clothing were sent to the landfill last year and there are over 700,000 synthetic fibres released in a single domestic wash. A study by the University of California found that, on average, a polyester fleece jacket releases 1.7 grams of plastic microfibers each time they're put on a quick wash cycle.
Fast fashion emits greenhouse gases, water and air pollution and creates problematic levels of waste. Gone are the days of repair and adopted is the fast fashion mentality. How often do you wear something that "Wow! Can you believe it only cost me £5!"?
How long until it's lost its original shape or ended up at the bottom of your wardrobe with similarly priced clothing?
Brands can minimise their footprint by increasing the longevity of garments, offering in-depth care instructions and choosing to work with factories that have certifications like FSC and OEKO-Tex.
Today, many brands are reimagining their image to be identified as socially responsible and environmentally conscious. Often referred to as green marketing, it ascribes to the mechanism of selling products and services based on their environmental benefits.
However, announcing yourself as eco-friendly is just the beginning. Consumers are quickly becoming better informed and they want action. They want to know that purchasing with you has minimal contribution to the already devastating pollution.
Supporting Environmental Issues is The New Black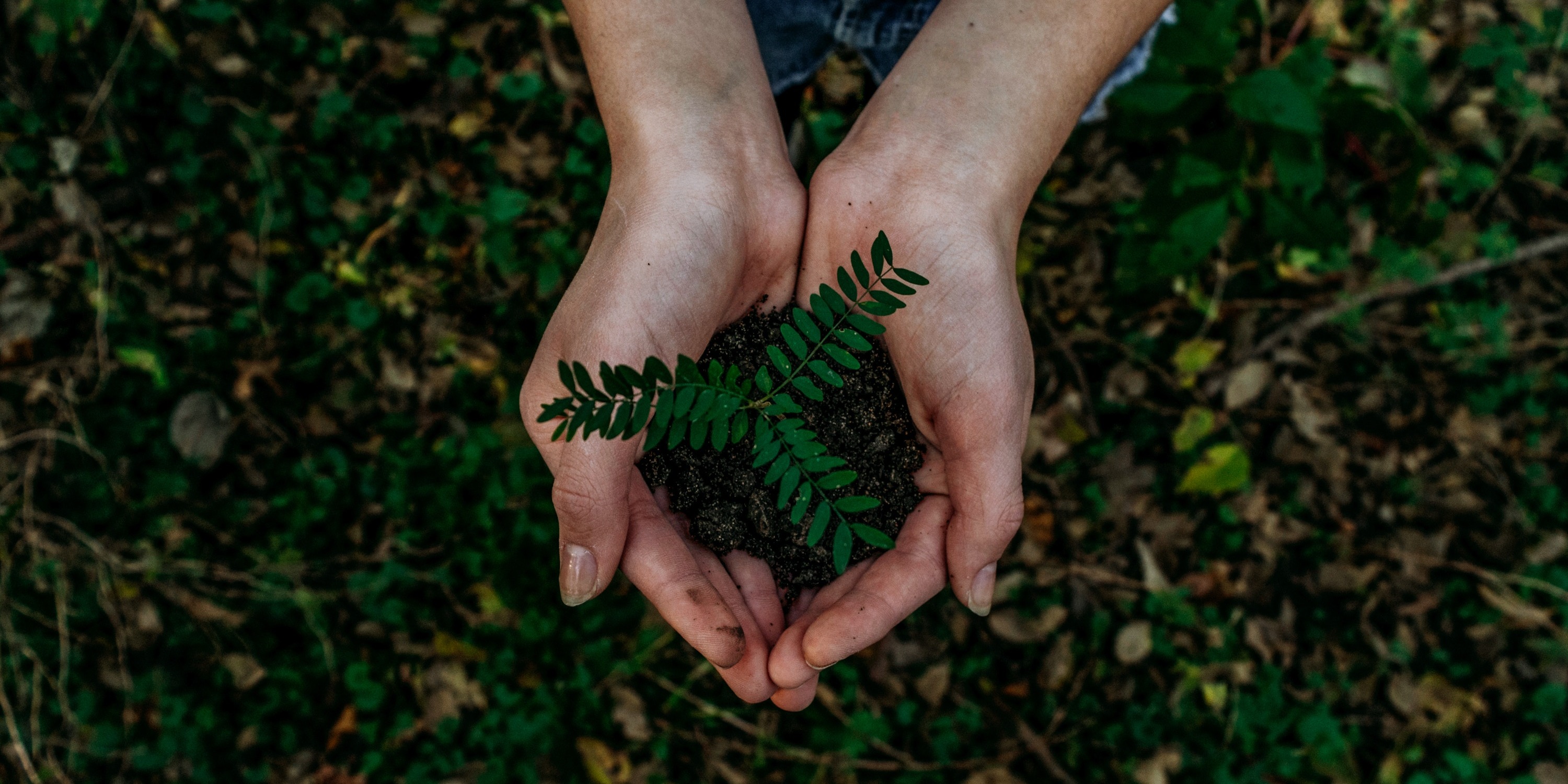 A 2017 study conducted on 1,000 Americans regarding corporate social responsibility revealed that 92% of them would be more likely to trust a company that supported social and environmental issues. The same amount said their overall image of that brand is more positive too.
If brands don't engage with this more environmentally conscious consumer, they could choose companies that offer similar services or products but are more sustainable instead. It's an effective strategy to increase trust and sustain loyalty with your target market, all whilst being kind to the environment.
It can be as simple as communicating your eco-friendly goals and targets to your consumers or embracing eco-friendly packaging. For example, you could swap to organic cotton labels in your garments and use sustainable paper alternatives with vegetable inks for swing tags instead. Biodegradable packaging made from cornstarch is another option that's becoming more accessible and helps to significantly reduce carbon emissions and energy consumption.
Positively Impact Your Brand Value by Transitioning to an Eco-Friendly Production Process
Discarded clothing made of non-biodegradable fabrics sit in landfills for up to 200 years, producing harmful chemicals and destruction to the earth. That's why we should all be making a conscious effort when it comes to our environmental impact, whether that's researching brands we buy from, ditching plastic or choosing to work alongside a manufacturer whose key driver is sustainability.
To find out more, why not get in touch with a member of our team?