The Cost of Sustainable Packaging — Is It More Expensive?
Written by Weavabel, published 23/12/19 11:42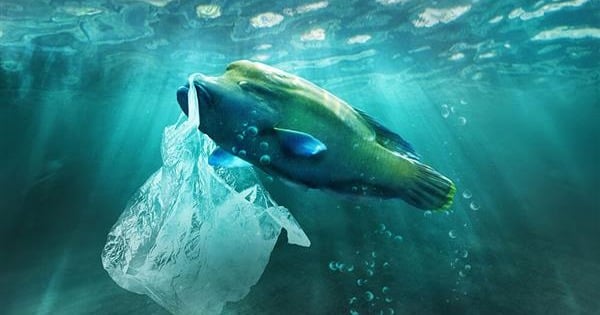 UK households created approximately 2.5 million metric tonnes of plastic waste in 2021 and only 44.2% of this was recycled. The damage caused to the environment by packaging waste is increasing by the day and something needs to change.
But it isn't always that easy. Access to supply, awareness of alternatives and cost all have their part to play in brands committing to sustainable packaging. How much does sustainable packaging cost? Is it more expensive? We take you through the answers in this blog.
Is Sustainable Packaging More Expensive?
Arguably, the environmental benefits of sustainable packaging far outweigh the initial cost, but the fashion industry still has some way to go before this is the general status quo.
Until then, the cost of sustainable packaging is often the biggest concern for businesses. In a survey by Raconteur, 43% of brands said that cost was one of the main factors stopping them from investing in sustainable packaging. But is this a misconception? Is sustainable packaging more expensive?
Technically, the answer is no. Sustainable packaging can save you costs in the long run. Here are some reasons why:
Intelligent design - The possibilities of sustainable packaging materials are almost endless. If designed correctly, sustainable packaging can be infinitely reusable, save space or even take fewer steps to manufacture — all of which will save you money.
Work with a reputable, well-connected supplier - By working with an

expert sustainable packaging supplier

, you'll be able to explore many options, some of which may be cheaper than traditional packaging. They may also be able to offer you stock on an order basis, meaning you need less space to store your inventory.
Plastic tax - The

plastic packaging tax

came into force in April 2022, so you may be taxed if you import or manufacture more than 10 tonnes of plastic packaging. In the long term, this may cost you more than the switch to sustainable packaging.
Innovative materials -

Granted, some sustainable materials may be more expensive than their traditional counterparts, but a wide variety is also available. Discover the options that best meet your price, specification and sustainability needs.
Ultimately, it all boils down to supply and demand. Traditional plastic packaging is cheap as it's available in abundance. Once the need for more sustainable packaging is realised and invested in, it'll become less expensive.
Is the Transition From Traditional to Sustainable Packaging Worth It?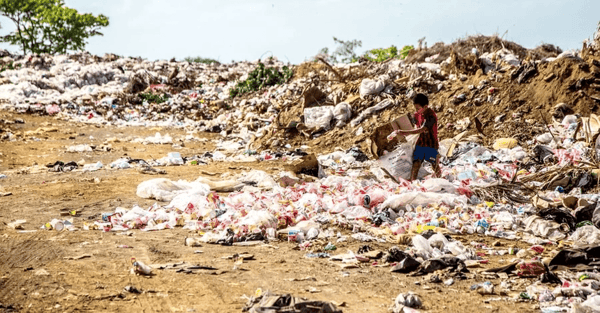 While transitioning to more sustainable options may seem complex and costly, ensuring we don't irreversibly damage our forests, ecosystems and ocean life is crucial. The amount of waste generated in the fashion industry is terrifying. Traditional plastic packaging is one of the most problematic types of waste as it's typically designed for single-use and is complicated to recycle.
To show just how important the transition to sustainable packaging is, here are five devastating facts about the impact of packaging waste on the environment:
Sustainable Packaging Benefits That Are Worth the Money
Perhaps the biggest benefit is that up to 70% of consumers said they'd pay more for sustainable packaging. Consumers are demanding change and they want it now. But what are the other benefits of sustainable packaging?
Environmental responsibility - By investing in sustainable packaging, you're caring for the environment. Less waste, fewer chemicals, protection of natural resources and less packaging going to landfill.
Improve brand image - Having an eco-friendly image and vision can create trust within your customer base. Sustainability is also a big crunch point for the modern consumer.
Reduce carbon footprint - As the UK advances towards its

2050 net-zero target

, brands will need to start investing in becoming carbon neutral, so why not get a head start?
Easily recyclable and reusable - Sustainable packaging options can either be reused or recycled, saving you costs in the long run.
No harmful toxins - Traditional plastic packaging releases toxins as it degrades. Sustainable alternatives limit the harmful chemicals used, positively impacting the environment.
Reduce inventory and transport costs - If you reuse your sustainable packaging options, you'll reduce the amount you need to store and transport and the associated costs.
Discover the benefits of sustainable packaging alternatives and how they have transformed brands by heading over to our case studies page.
Sustainable Packaging Options for Every Budget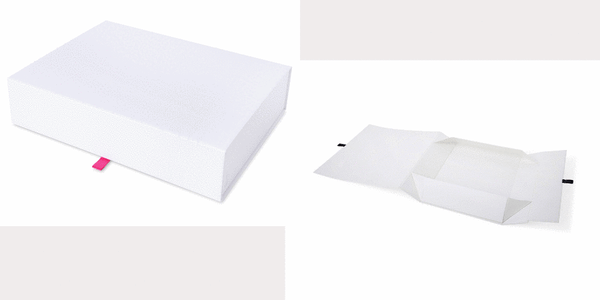 From kraft paper mailing bags to biodegradable seed paper, many sustainable packaging options are available at different price points.
FSC paper

- Manufactured sustainably and traceable to the source.
Transform Your Brand With Sustainable Branding and Packaging Solutions
And the possibilities don't end there. When it comes to sustainability, we're the experts. We'll partner with you to find the right sustainable solution for you, from design to delivery.
If you're looking to get started on your next packaging project, then our Packaging Innovation Toolkit is the resource for you. You'll have access to premium packaging options for fashion and homeware brands, case studies of previous projects, a Textiles Cheat Sheet and exclusive access to a custom range board.
Interested? Click the link below.