9 Innovative Flat Box Packaging Examples
Written by Weavabel, published 08/11/19 22:43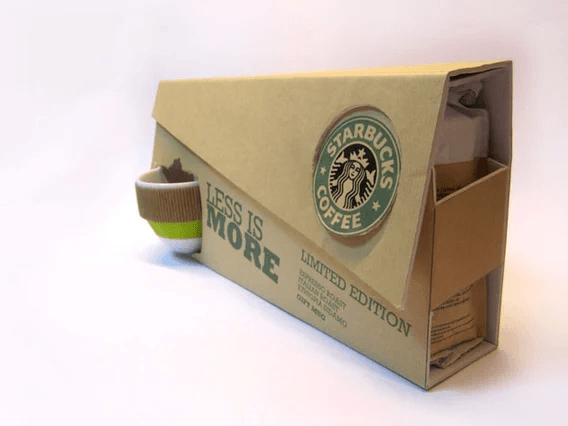 Bespoke flat box packaging is user-friendly, attention-grabbing and aesthetically-pleasing. And when you provide the final part of the shopping process with a quality branded finish, it can help put your brand on the map. That's why they're for more than just containing your products - they can communicate your brand to the rest of the world.
Here are some innovative flat box packaging examples to inspire you, from templates to designs.
Flat box Packaging Template Examples
Different designs of flat box packaging can meet different needs and also provide a different feel for your brand. It's wise to choose the right one that will be both practical and visually consistent with your brand.
Explore 5 of the best packaging designs on the market today for ideas about which kind can suit your needs the most.
1. The Standard Box


This design is a classic. Simple to assemble, with an easy handle that makes it perfect for medium-sized items and gifts.

2. A Little More Luxury


This design has two separate components, an inner box and a sleeve allows for luxury branding. It works incredibly well with further accessories, such as ribbons or tags.

3. Storage Space and Functionality


For longer, larger items such as clothes or technology, a rectangular box is perfect. They're also cost-effective when bought in bulk and incredibly easy to store.

4. Showcase Your Items


This design is perfect for jewellery and other small luxury items. Its central compartment focuses the eye on the item itself, creating a powerful moment when the sleeve is removed.

5. Provide Space for Extra Literature


If you want to provide leaflets or other marketing materials alongside your product, opt for this larger design. Include more detailed information in your deliveries and products, which allows for a more informed customer who's more likely to purchase with you again in the future.
Find Inspiration in These Innovative Flat box Packaging Designs
6. LEAF - Vegetarian Fast Food Concept with Branded Packaging
This fast food brand packaging concept is intended to alter the way fast food is marketed and received by mainstream consumers.
In the LEAF concept, multiple versions of branded flat box packaging have been designed with a minimalist visual identity. It relies on the juxtaposition of a stark white background and bold green logo to create a memorable and aesthetically-pleasing visual impact.

7. Redesigning LED Packaging
When choosing flat box packaging, you have to think outside the box.

This ultra-modern design was created in response to the increased desire for LED bulbs, due to their energy efficiency. The designer realised the increased demand would have a detrimental environmental effect and so wanted to design something that was consistent with the ethos of an energy-efficient bulb.
Image Credit: Packaging Of The World
Each package is colour-coded depending on the features of the lightbulb and had to be developed with new ideas on information presentation in mind. This meant that the packaging had to be created with enough space to display LED specifications such as wattage and luminosity.

Furthermore, the design also enables users to recycle old light-bulbs more efficiently, acting as a prepaid return-shipping container. Little ideas such as these make packaging more useful to your customers. They increase their trust in your brand by enhancing the lifespan and efficiency of your packaging.
8. Drinks By The Dram
Functionality, form and simplicity can sometimes be more useful than an intricate design or luxury finishes. Drinks By The Dram is a whisky distribution and education company who create tasting boxes to use as gifts or for personal purchase by more serious whisky enthusiasts.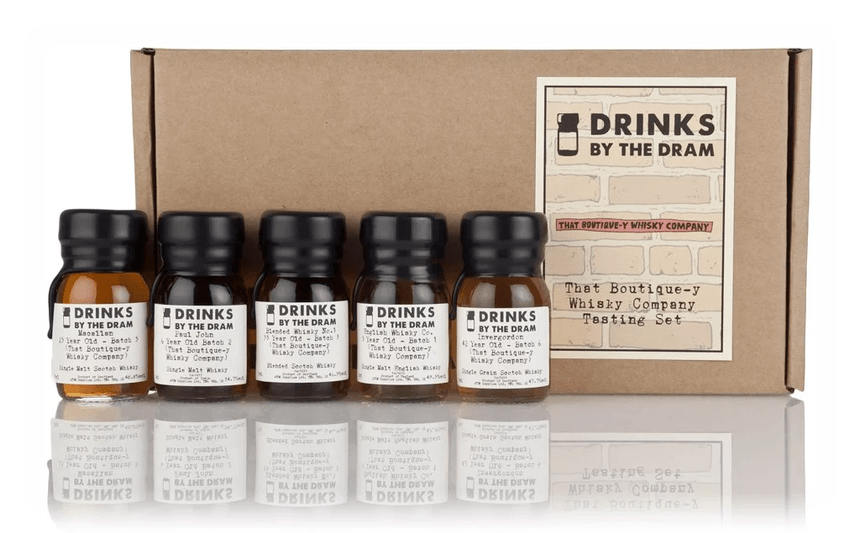 Their flat box packaging is simple and effective, carefully protecting the contents while providing clean and straightforward branding.
9. Starbucks - Less Is More
This is a brilliant example of a design that perfectly balances practicality and brand awareness. It ties together a handy container for three bags of coffee, while simultaneously advertising a free coffee cup.
Image Credit: Packaging Of The World
It's crucial to any brand that their logo, message and promise is accurately displayed upon packaging.
Why Flat box Packaging?
Flat box packaging is a brilliant aid to your business, acting as both a method of protection and transportation, as well as brand enhancement. Imagine thousands of your branded packages heading out into the world after successful purchases. Each one acts as a courier of your precious products and your brand's ethos, aesthetic and details.
Well-designed, relevant packaging is the perfect method of purchasing cost-effective advertising and can often be seen more often than billboards or television advertisements. With an increasing amount of shopping done online, your packaging is usually the first thing customers see in real life.
If your packaging does all of the talking, it makes marketing your product easier and increases the number of people seeing and interacting with your product. But when it comes to choosing packaging, where should you begin?
Explore the Wide World of Packaging Options
If you're looking for a step-by-step guide on all things packaging - look no further. In it you'll find key information on all things packaging; measurements, product types, printing methods, and design advice.
We've also got advice on storage, costing and production timescales to help you visualise what kind of packaging commitments will be best for you.