Sustainability in the Homeware Industry: Tackling Fast Homeware
Written by Weavabel, published 26/04/22 14:06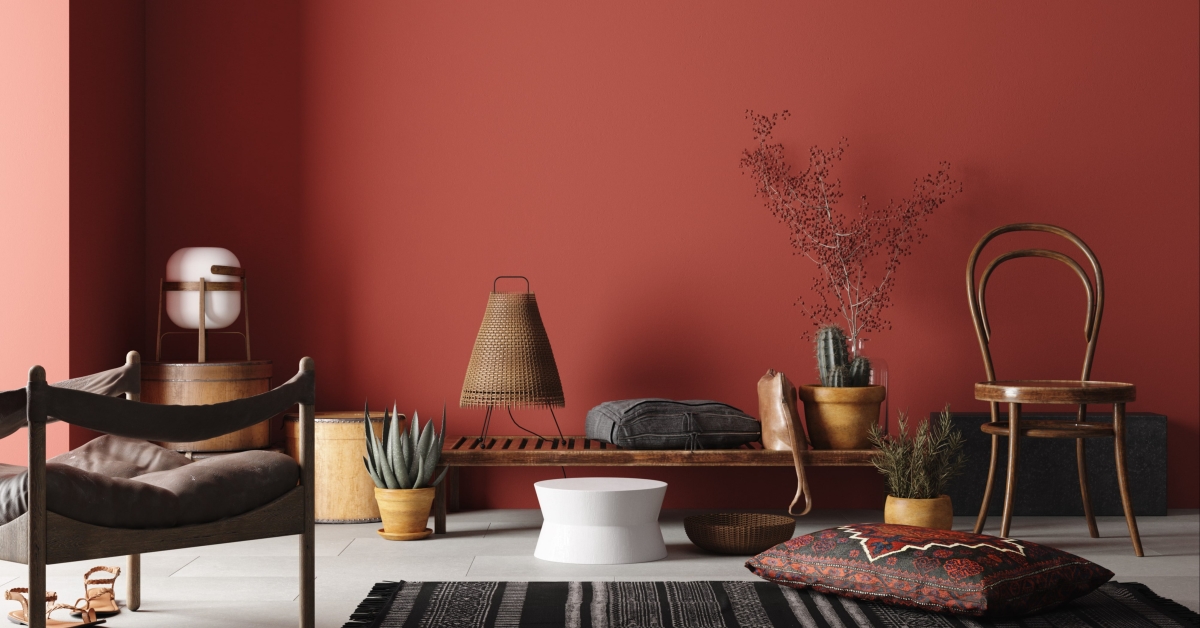 Homeware is an industry that has boomed in recent years, projected to be worth £13.8 billion by 2022. Consumers have become more invested in their home environment — partly accelerated by the coronavirus pandemic — with 68% of MADE.com survey respondents saying they shopped online for their home at least once a month in 2020.
But as the industry has grown, a new problem has emerged — fast homeware. While sustainability has been a focus for the fashion industry for some time, the issue with fast homeware has been flying somewhat under the radar.
So how can the homeware industry become more sustainable? We look at what fast homeware is, the problem with it and how to bring about sustainability in the homeware market.
What Is Fast Homeware?
Like fast fashion, fast homeware typically describes products driven by trends, are cheaper to buy and are more disposable. Consumers often purchase items to keep up with the trends and then throw them away when they're no longer fit for purpose or meet their needs.
Fast fashion brands such as Boohoo, Missguided, Primark and Pretty Little Thing have capitalised on this increased demand, releasing their own homeware ranges that are arguably just as harmful to the planet as their clothing counterparts.
The pandemic also made the problem of fast homeware worse. As people were confined to their homes, they spent more time re-evaluating and upgrading their spaces, often with cheap and cheerful items that filled a temporary gap.
On top of this, as working from home became mandatory for most, there was an increased need for office furniture such as desks and chairs — MADE.com reported a 600% increase in orders of compact desks. This is something people no longer need as they return to offices, potentially resulting in excess waste.
This 'fast' nature of consumption and disposal contributes to hyperconsumerism and large amounts of waste, which isn't sustainable.
The Problem With Fast Homeware
This throwaway culture led to nearly 22 million homeware items being thrown away in 2018. A lot of this waste may not biodegrade, contributing to the greenhouse gas emissions damaging our planet.
According to the British Heart Foundation, 30% of people have thrown away furniture and homeware items that could have been re-used or donated.
But part of the problem is that there's a demand for fast homewares. Many younger generations are renters. This often means they can't justify spending large amounts of money on furniture or home accessories. Instead, they often resort to fast homeware options.
However, there's an appetite for change as consumer attitudes shift and become more environmentally aware and responsible. In a survey by Sustainable Furnishings Council, 97% of respondents said they were interested in purchasing eco-friendly home furnishings if cost and style were comparable to other products.
So, as the focus on the detrimental effects of fast homeware increases, the need to become more sustainable prevails.
How the Homeware Market Can Tackle the Problem
A Shift In Attitudes
We've seen how a shift in attitude can significantly affect how sustainable an industry is in recent years. For the homeware industry to tackle the issue of sustainability, awareness will need to be raised with both brands and consumers for real positive change to come about.
Gen Z has been listed as the generation of sustainability and they have a lot of bargaining power. As consumers become more aware of the environmental impact their purchases have, the pressure will turn to brands to meet the demand for more sustainable alternatives.
Following in Fashion's Footsteps
To increase sustainability, the homeware industry can take inspiration and learnings from fashion. Fast fashion brands have long been in the firing line and have had to improve sustainability measures and increase initiatives to help tackle the problem.
Concepts such as the circular model can be used in the homeware industry, reducing waste at every stage of the supply chain. There are many sustainable materials available for homeware products and brands can invest in schemes that help their consumers become more sustainable.
Investing in Eco-Friendly Packaging and Trims
But the product itself is only part of the problem. Packaging has its part to play.
It's estimated that five million tonnes of plastic is used every year in the UK and nearly half of that is packaging.
Whether it was bought online or in-store, homeware products will have had some sort of packaging associated at some stage in the pipeline. To minimise the problem, homeware brands should investigate more sustainable packaging options and introduce them as part of their offering.
There are many alternatives to plastic packaging available for homeware brands. Whether it's biodegradable poly bags, eco-friendly trims or sustainable branding material, there's a more sustainable solution to the problem.
Interested? Explore our premium ethical packaging options in our guide.
Using sustainable Materials
When it comes to sustainability, the raw materials used to produce the products are often a big part of the problem. Plastic-based foam, plastic products, uncertified wood and harmful dyes all play their part in damaging the planet.
However, there are so many eco-friendly alternatives homeware brands can explore. Cork is a material growing in popularity thanks to its sustainable properties. Zara Home has harnessed the eco-benefits of Hemp and Bedfolk uses sustainable linen to create their bedding. There's also been an uptake in FSC-certified wood and paper usage, something customers are now actively looking for.
Recycling and Upcycling
Old furniture and homewares can often be recycled and repurposed into new products, reducing the amount of waste that ends up in landfill. IKEA rebranded their Bargain Corner — where it sold damaged and discontinued items at a discounted price — to its Circular Hub, based on the concept of reducing waste through circularity.
Upcycling is a concept that has been around for many years and continues to grow in popularity. Many people have developed businesses through upcycling and improving furniture and homewares, giving a new lease of life to a product that could have ended up as waste. Often a product gets thrown away as it no longer fits in with styles and trends, even though it may be of good quality and has plenty of life left in it.
Buying Second hand
This leads us to the practice of buying second hand. Whether it's vintage, antique, from a charity shop or found on Facebook Marketplace, the resale of second-hand furniture and homeware has boomed.
Buying second-hand is a much more sustainable alternative to fast homewares. Still, it's often much more affordable, plugging the gap of cheaper items fast homeware has tried to fill. Buying second-hand opens up a route to more sustainable homeware choices for consumers who don't have a large disposable income.
Brands That Are Paving the Way
While all these initiatives might be encouraging, are they actually in action? Several homeware brands are increasing their sustainability efforts by deploying new approaches.
John Lewis & Partners has paired up with the rental site Fat Llama to offer furniture to rent. Customers can choose to rent furniture for up to 12 months and then can either purchase the item or swap it out for something else. This is an ideal option for renters, those who need a temporary solution or people who don't want to commit to a long-term purchase.
Sofology launched its Loop initiative, also with Fat Llama, which produces furniture using sustainable materials and can then be resold, reupholstered or recycled into a new item in the future.
Sofa brand Swyft uses responsible materials to manufacture its furniture, such as FSC certified wood and recycled foam. As well as this, all the brand's sofas are flat packed in recyclable, glue and staple-free cardboard, meaning more products can fit in one shipment, reducing overall emissions.
Start Your Sustainability Journey With Premium Packaging Options
If you're a homeware brand looking to become more sustainable, then you've come to the right place.
At Weavabel, we offer all the sustainable packaging and branding materials you need to transform your offering. To find out more, simply download our Premium Ethical Packaging Guide by clicking the link below and see what we can do for you.