What is Oceans of Plastic and how does our ocean collection support?
Written by Weavabel, published 13/11/23 08:00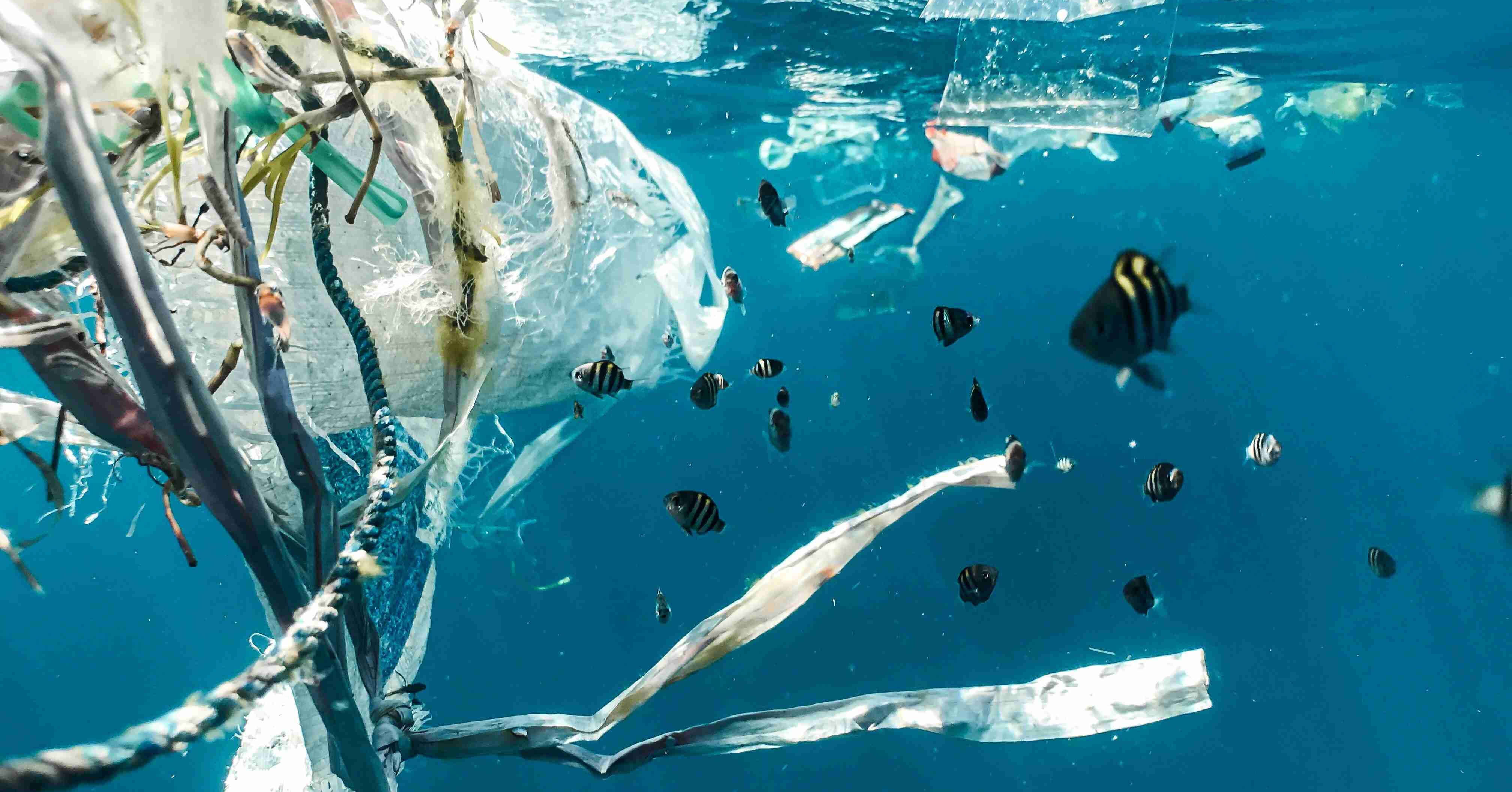 Ocean plastic pollution is at its height. With over 80% of all marine pollution from plastic waste, we need to find a way to minimise its impact on our oceans and ecosystems.
Thanks to science, we're now more capable of transforming waste into new materials, from synthetic nylons made from fishing nets and regenerated plastics from ocean waste.
And that's the part that Oceans of Plastic has to play. Keep reading to learn more about the Oceans of Plastic initiative and how we're playing our part at Weavabel with the ocean collection.
What is Oceans of Plastic?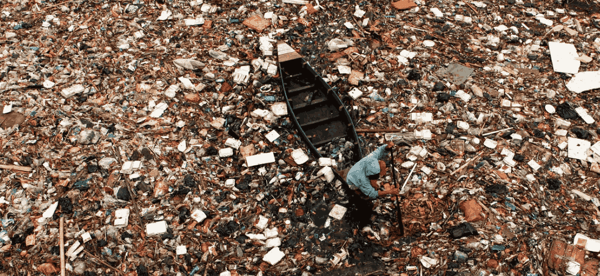 <Image credit: Medium>
Oceans of Plastic is a year-long effort with an awareness day on November 22nd. The initiative was started to raise awareness of the vast amount of plastic waste in our oceans, encouraging individuals, communities, businesses and governments to unite and tackle the issue head-on.
It's no secret that ocean waste is becoming a problem we can't ignore. It has massive detrimental effects on animals, the ocean ecosystem and communities impacted by living so close to ocean waste hubs.
It's estimated that eight million tonnes of plastic enter our oceans every year. Plastics take thousands of years to decompose, resulting in tiny microplastics that can be ingested and are harmful to animals.
100 million marine animals die each year due to plastic waste. It's up to everybody to play their part and tackle the problem, and one way to do so is to invest in fashion that negates plastic waste and its impact on the environment.
Brands using ocean waste in their collections
Paper London
Paper London is an eco-conscious brand promoting the use of ocean plastic waste reduction through their sustainable swimwear range. Their oceans collection has been created using 100% regenerated nylon from recycled fishing nets, reducing the detrimental impact the nets have on ocean wildlife.
Stella McCartney

<Image credit: Stella McCartney>
Stella McCartney is championing the use of ECONYL®, a regenerative nylon manufactured using plastic waste such as fishing nets from oceans. The range includes sportswear and their Close-the-Loop Parka, further strengthening the brand's commitment to circularity.
Adidas
Adidas continues to commit to its long-term partnership with Parley for the Oceans, an environmental organisation that raises awareness of ocean plastic waste. Together, they've produced Ultra Boost trainers using recycled plastic waste and invested in eco-friendly initiatives to change the world for the better.
Timex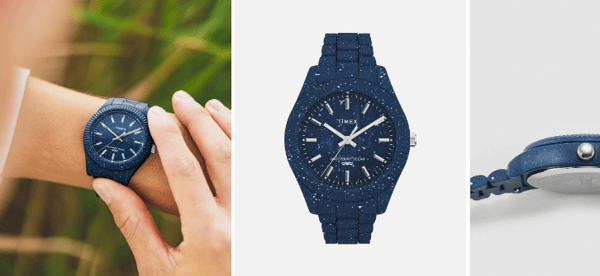 <Image credit: Timex>
Iconic watch brand Timex has teamed up with #tide™ to produce a range of watches crafted from upcycled ocean-bound plastic. The Legacy Ocean collection reduces ocean waste by using the plastic collected by fishermen from coastlines, which is then delivered to their factory in Switzerland using carbon-neutral transportation to be regenerated into new watches.
Gucci Equilibrium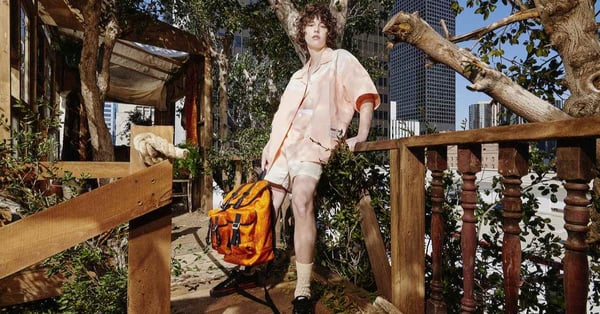 <Image credit: Gucci>
Gucci is another luxury brand championing the use of ocean waste materials in its collections. The sustainable Gucci Equilibrium collection features Newlife™ polyester and ocean waste ECONYL® in its ready-to-wear pieces.
The Ocean Day Collection: Our efforts to reduce ocean waste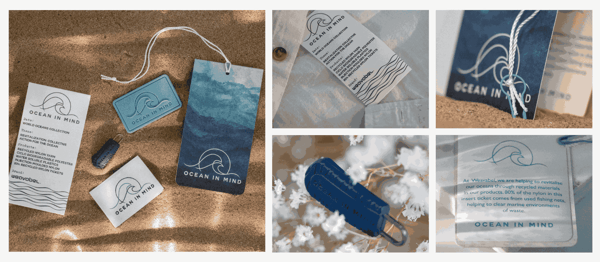 We understand that circularity and sustainability in the fashion industry need to be considered at every stage, from raw materials selection to supply chain methods, and packaging and trims.
That's why we're demonstrating our commitment to reducing ocean waste and protecting marine ecosystems with the Ocean Day Collection. We've worked with our manufacturers to produce customisable packaging and trims using ocean waste, which you can also invest in for your brand.
Easing the burden of waste in our seas, you'll find products such as labels made from recycled fishing nets, algae paper swing tags, soluble plastic poly bags and nylon zip pullers from recycled plastics.
See the Ocean Day Collection for yourself
Made with the ocean in mind, our eco-friendly collection can be customised to meet your brand needs. To explore the collection further and request your free samples, click the link below.