What Are the Success Factors for Sustainable Luxury?
Written by Weavabel, published 27/05/22 14:45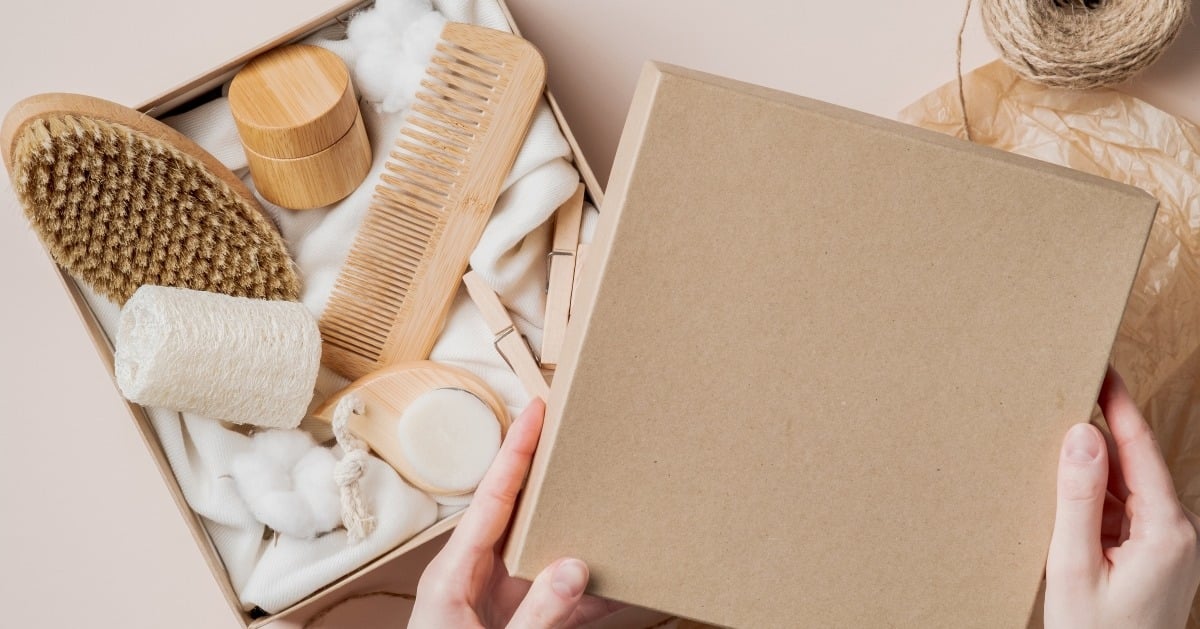 According to research, around 66% of shoppers said they consider sustainability when purchasing a luxury product. With this in mind, businesses need to prioritise sustainable practices to reap success in the future.
In this article, we discuss some of the most important success factors for sustainable luxury. These include:
Make Sure You're Socially Inclusive
With the cost of living rising in the UK, consumers have to be more cautious about how they spend their money. Therefore, luxury brands will need to balance the fine line between selectivity and inclusivity.
This can be done by embracing more inclusive marketing tactics. Inclusive marketing describes campaigns that embrace social issues by including people from different backgrounds or stories that unique audiences can relate to.
Although inclusive marketing can be effective, it isn't always easy to do correctly. Before you deploy your tactics, be sure to spend time researching your audience so you know what makes them tick.
One way other luxury brands, such as Christian Dior, have managed to add a more inclusive purpose is by putting issues such as diversity at the heart of their campaigns.
Back in 2020, Christian Dior hosted its first all-black fashion show. The fashion show's aim was to confront issues of diversity within high fashion culture and ultimately unite people with things they have in common, which in this case was to remove stereotypes and racism from society.
By deploying this marketing tactic, Christian Dior raised awareness of its sustainably sourced products and made them more attainable to their customers.
BUILD AN ETHICAL SUPPLY CHAIN
Luxury brands are starting to focus on their supply chain and how to make it more ethical. Supply chain sustainability is applying environmental, social and economic considerations to your supply chain, encompassing far more than just the environmental impact of your organisation's activities.
An ethical supply chain can provide many benefits, including reduced environmental impact, protection from reputational damage and high cost savings.
To build an ethical supply chain, businesses need to consider every link. This includes sourcing ethical materials, working with suppliers on the same page as you and considering sustainable distribution options.
We've written another blog that explains the five steps your business should follow to build a sustainable supply chain. Check it out here.
KNOW YOUR TARGET AUDIENCE
Did you know that Millennials and Gen Z consumers make up 30% of all luxury shoppers and are on track to represent 45% by 2025? When building a successful sustainable luxury brand, it's important you know your audience. Keep in the know about their buying habits and find out their most used social media channels.
A study from Nielsen showed that 73% of Millennials were willing to spend more on a product if it comes from a sustainable or socially conscious brand. This is a higher figure than older generations indicated.
To target Millennials, there are certain trends you should know about. Some of these include:
The surge of resale

Doubling down on recycling

Embracing the rental market

Investing in reusable packaging

Reaping the benefits of circular fashion
Once you have learnt about these trends and put plans in place to start embracing them, you should spend time focusing your efforts on areas such as building your social media presence, leveraging marketing tactics such as video and also making sure your website is mobile friendly.
SHOWCASE YOUR SOCIAL RESPONSIBILITY PRACTICES
Showcasing social responsibility is a great way to bolster your brand image. It also goes a long way towards attracting and retaining customers, which is essential for your long-term success.
To showcase your social responsibility effectively, a communication strategy is vital. How will you spread the message to your customers and other key stakeholders?
First of all, consider showcasing social responsibility work on your website. Do you have any accreditations? Have you tried out any new sustainable initiatives recently? If so, shout about them!
Endorsed communication is crucial in today's world too. If you've worked with any sustainable partners, it's always worth creating a case study to spread the message and highlight your sustainability efforts.
To become sustainable in fashion, you need to work with the right suppliers. At Weavabel, we're sustainable creative branding specialists, supporting you with everything from eco-friendly swing tickets to woven labels.
You can find out more about who we are and how we can help you build a sustainable brand for the future below.
SUSTAINABLE FASHION BRANDING WITH A DIFFERENCE
We're heavily investing in developing sustainable solutions for the fashion industry. This can be seen in our latest premium sustainable collection, including bamboo papers, stone paper and organic cotton woven printed labels.
Ready to browse the collection and start hitting your sustainability goals? Hit the link below.