Recycled Leather: What Is It and Which Brands Are Using It?
Written by Weavabel, published 09/09/19 22:53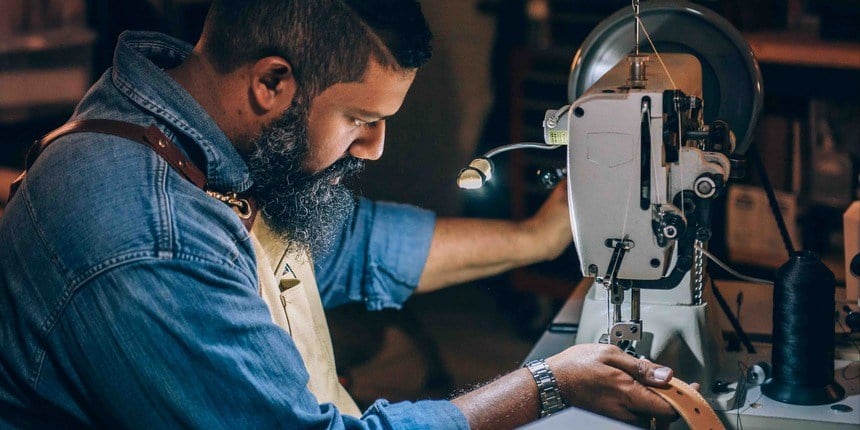 The impact of the fashion industry is causing increasing devastation to the environment. As a result, many brands are becoming more sustainable. It means they're finally looking at their processes for all materials and manufacturing - which includes leather.
Learn all about recycled leathers, its benefits and what brands are currently using it:
Introduction to Recycled Leather
Leather manufacturing industries generate an alarming amount of solid wastes. On average, it's around 50% of the initial raw material.
The process of making leather into a workable and versatile material involves large amounts of water and toxic chemicals. If disposed of incorrectly, leather can contaminate the earth and produce harmful gases.
By recycling and reusing leather scrap and offcuts, this reduces the demand for virgin leather and the harmful production process it requires. Leather scraps can be collected from furniture, shoes and old garments.
This leather is then mulched into shreds, combined with water and then mixed with binding products such as natural rubber and wood bark. The leather pulp is then formed into a sheet and mechanically processed to a specific size, colour and even texture.
Whole leather scraps can be manufactured into smaller accessories such as bags, belts and wallets.
You can get all of the best characteristics of this natural product using recycled items. So which big brands have already made the change?
Looptworks Turns Seats Into Chic Handbags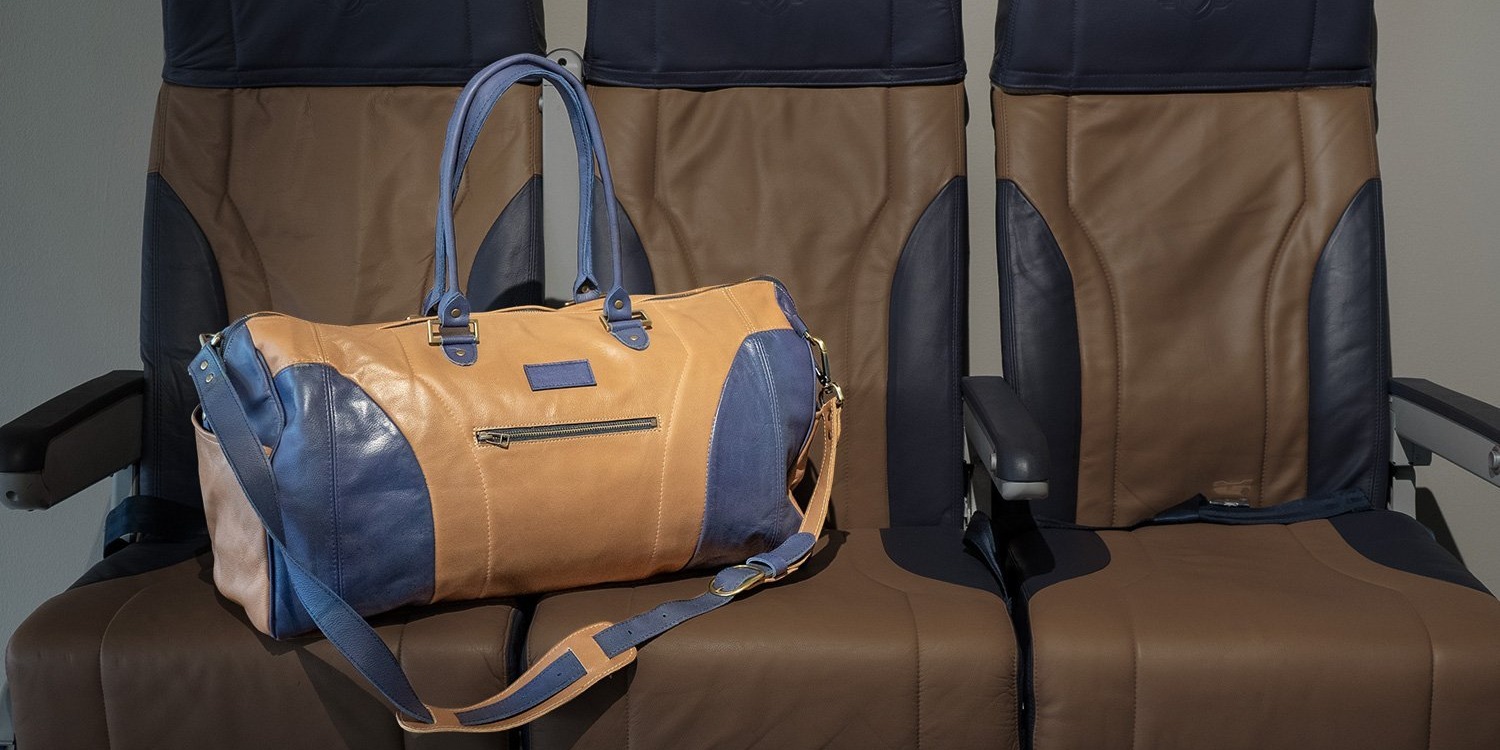 Southwest Airlines recently refreshed the interiors of some of the aircrafts from their fleet. They chose more sustainable materials for the redesign, reducing aircraft weight by over 600 pounds. This resulted in better fuel efficiency and a greener flight.
However, the journey didn't end there for their 80,000 leather seat covers.
Upcycling advocates Looptworks launched Project Luv Seat. Repurposing 43 acres of leather from the flight interior, Looptworks used the original design to create a stylish one-of-a-kind bag collection.
Wolf and Lamb's Sustainably Sourced Jackets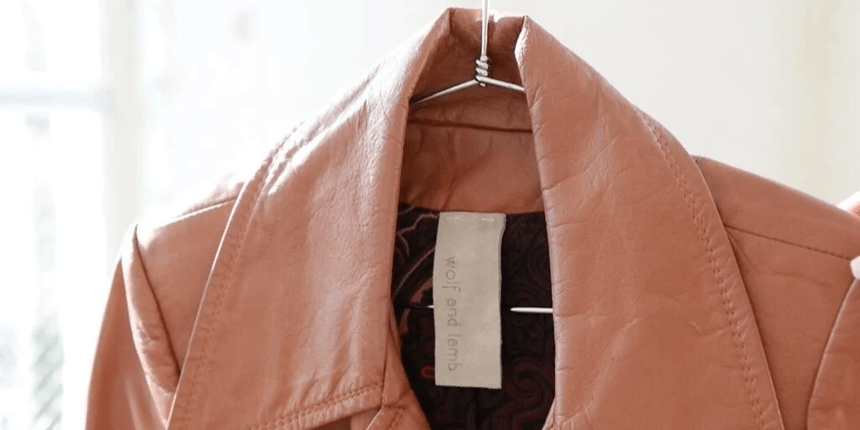 Each luxury Wolf & Lamb jacket starts its journey as a vintage piece. Its prime days are over and its unique details and imperfections mean it could spend the rest of its life in a thrift shop.
Wolf & Lamb give these pieces a well-needed rebirth, marrying each jacket's unique heritage with a brand new modern style and tailored fit. They're deconstructed, re-designed and re-worked into a completely refreshed contemporary piece.
They work in smaller quantities in downtown Los Angeles in order to reduce waste and guarantee each piece is completely unique.
Teo Geo's Love for Recycled Leather Jewellery
Leather jewellery has been an important part of expression since the beginning of personal decoration. Although it dates back some time, it's still a modern accessory that utilises leather's strong and resilient characteristics.
The independent jewellery brand Teo Geo reuses and recycles smaller pieces of leather and creates interesting items like earrings, bracelets and necklaces. With an elegant design and products made from recycled leather, it's the perfect sustainable way to accessorise.
Deadwood's Desire to Reinvent How We Think About Fashion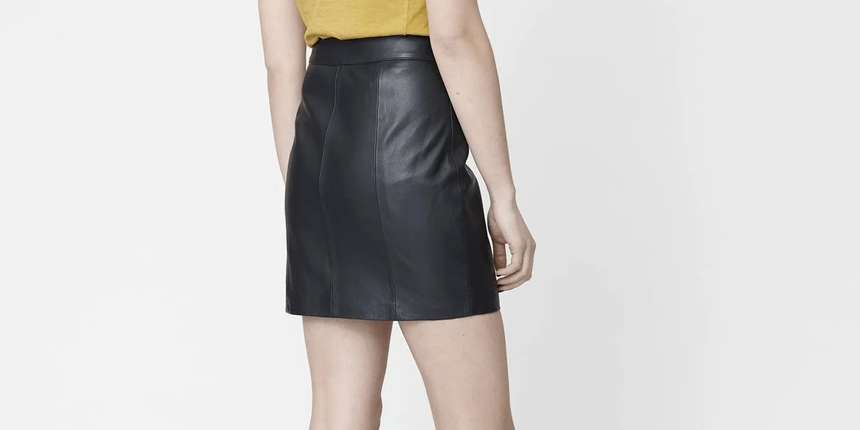 Deadwood's leather products are made from rescued deadstock skins, repurposed vintage clothing and upcycled production waste.
For some of their production, they actually slice up old leather garments that have reached their peak in style decades ago and turn them into gorgeous new jackets and accessories with a warm, vintage soul. It's a far more sustainable alternative.
Other times they use offcuts from the garment industry or rejected skins from the tanneries.
They admit that they'll never be about reinventing fashion. Instead, Deadwood sets out to reinvent how we think about fashion. Their goals are all about rebooting iconic styles, gently updating them with modern influences and inspiring customers to buy and wear consciously.
You know all about recycled leather and which brands are sustainably utilising this material, so now is the perfect opportunity to learn about what trims and tags are available to you too. From zip pulls, patches and badges to swing tags and tapes - you'd be surprised at the extensive range of options available.
Start Using Sustainable Materials for Your Eco-Friendly Branding and Packaging
Want to find out more about the sustainable materials that you can use for your packaging and brand experiences? Then you've come to the right place. To get started, download of Textiles Cheat Sheet that takes you through all the innovative materials available, the sustainability credentials and the use cases. Download now to find out more.