8 sustainable streetwear brands to watch
Written by Weavabel, published 01/08/23 08:00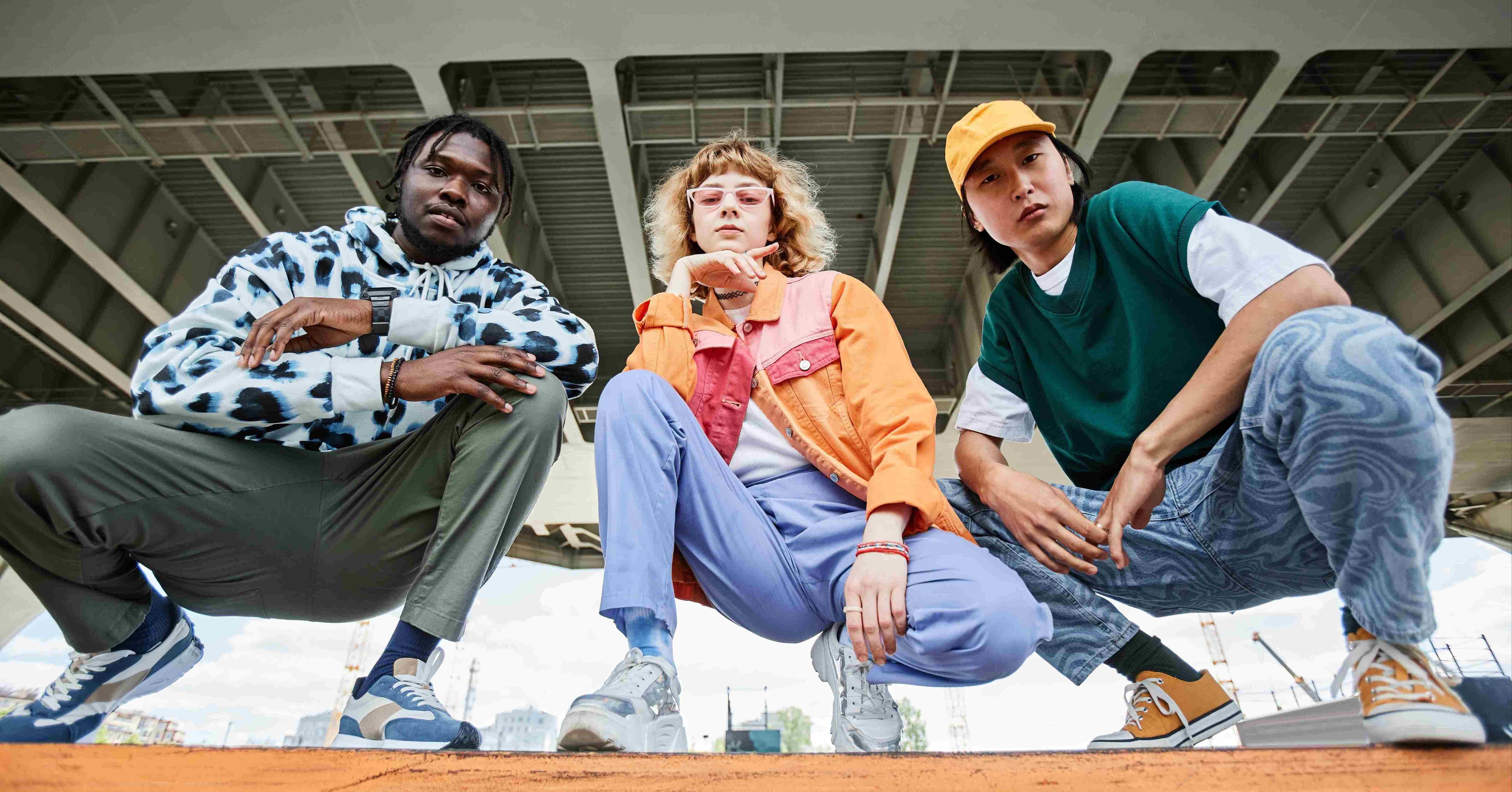 We're all familiar with the impact the fashion industry has on the environment and the streetwear sector is a part of it. Streetwear, by nature, is driven by exclusivity and hyperconsumerism, so can it be sustainable?
In this blog, we explore whether sustainable streetwear exists, the sustainable streetwear brands doing it well and what you need to look out for.
Does sustainable streetwear exist?
Streetwear has historically stood for cultural rather than materialistic values, which has made it somewhat immune to criticism. However, streetwear traditionally operates on a model driven by hype, exclusivity and fast consumerism, as followers don't want to miss out on the latest drop.
All of this goes against sustainability. Trends drive streetwear, meaning items can be demoted and wasted as soon as the next popular item comes along.
But that doesn't mean sustainable streetwear isn't achievable. Streetwear brands are often smaller and have more control over their supply chains, meaning sustainable practices can be introduced and monitored closely.
Sustainable streetwear brands are proving this, of which we'll show you some examples later in this blog.
How can streetwear brands become more sustainable?
There are several initiatives and opportunities streetwear brands can explore to become more sustainable.
The first and perhaps most obvious is the materials they use. There's now a host of sustainable, biodegradable, recycled and innovative materials available. Sustainable streetwear brands can build a circular economy by investing in these materials and practices.
Want to find out more about sustainable materials? Check out our Textiles Cheat Sheet.
Another way to become more sustainable is by looking at the business model and moving away from the traditional hype-based drop movement. Instead, brands could use a made-to-order or presale model, reducing waste while keeping the exclusivity element.
Finally — although this isn't an exhaustive list of sustainable initiatives — it isn't just about the clothes, but the packaging and trims that go with it. From seed paper swing tags to biodegradable poly bags, small changes can make a big difference.
1. Stüssy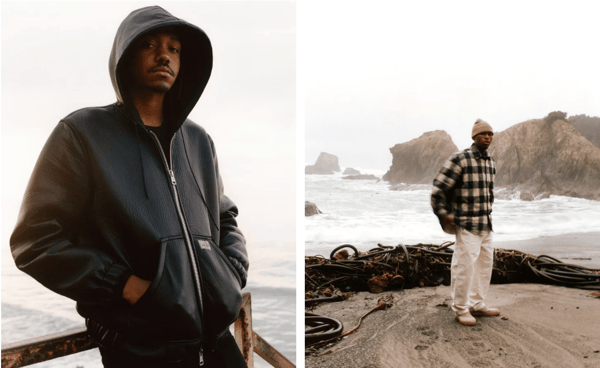 Image credit: Stüssy
Although Stüssy faces criticism for its trend-led 'drop' model, it's trying to become more sustainable by partnering with the Stockholm-based brand, Our Legacy.
The two brands have collaborated on a 'workshop' collection, which features exclusive, one-off pieces made using deadstock fabric from Stüssy's 1990s archives.
This collaboration is the perfect example of how streetwear and sustainability go hand in hand — by creating exclusivity through one-off, sustainably-sourced materials.
2. Veja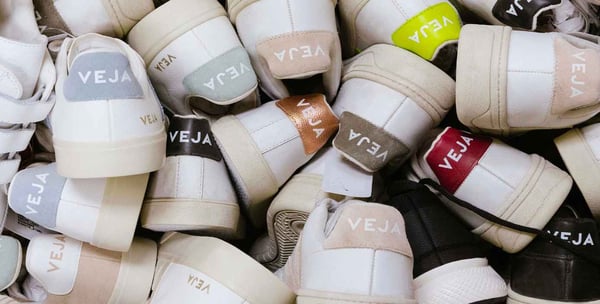 Image credit: Veja
Sneaker brand Veja has sustainability at its core. From sourcing local materials in Brazil to paying workers above a living wage, Veja focuses on putting the good back into streetwear.
The iconic styles are made from a mix of sustainable materials, including vegetable-tanned, chrome-free, biodegradable, recycled and biobased.
The brand is also B-Corp certified and produces classic styles that last a lifetime, rather than regular trend-led releases that don't stand the test of time.
3. Palace Skateboards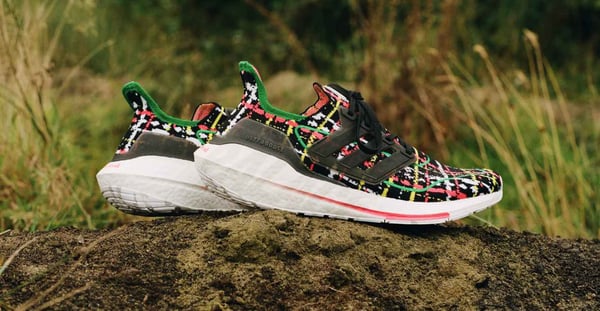 Image credit: GQ
When you think of streetwear, Palace is one of the first brands that comes to mind. Palace has also been running sustainable initiatives, such as eco-friendly trims and badges.
The brand also released a collab trainer with Adidas — the Ultra Boost 21. The vegan trainers minimise the impact on the environment as well as blending sportswear and streetwear.
4. Outerknown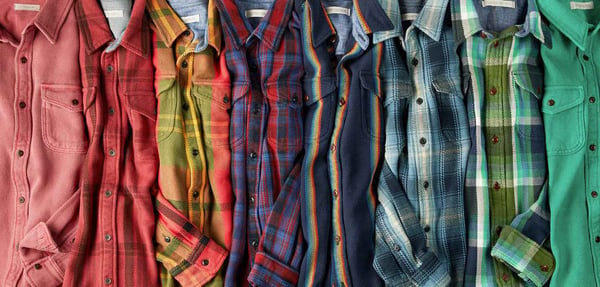 Image credit: Outerknown
Outerknown is a popular ethical brand that offers streetwear with a surf-style edge. In creating men's and womenswear, the primary aim of Outerknown is to minimise its impact on the environment by building a circular model.
But how? Outerknown appeal is made using sustainable materials, such as post-consumer textile waste, recycled cotton, alpaca wool, hemp and more.
What's more, the brand also invests in the rest of its supply chain by being a member of the USA's Fair Labor Association and Bluesign certified.
5. WAWWA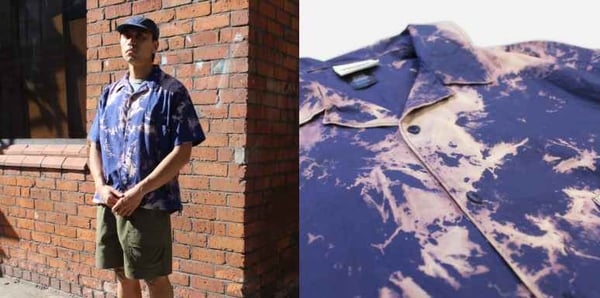 Image credit: Good On You
Manchester-born brand WAWWA is the pinnacle of sustainable streetwear brands. It has been developing its supply chain model for nearly 10 years, trying to find the most ethical and efficient way to run the business.
The brand has recently landed on its pre-sale model, meaning each product is pre-bought before manufacturing begins to eliminate any waste.
The clothing is made from organic, fairtrade and vegan fabrics and each garment is meticulously made and hand-dyed to reduce environmental impact.
6. Plant Faced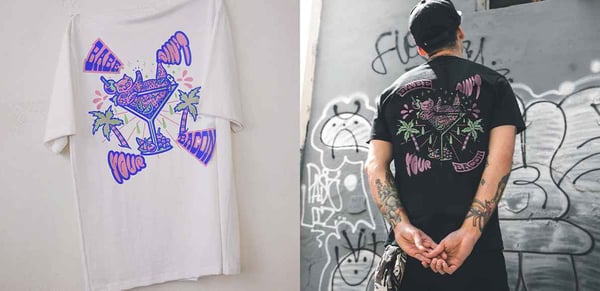 Image credit: Plant Faced
Plant Faced is pioneering 'streetwear without the sweatshops' and shows that sustainable streetwear is achievable.
All of its clothing and accessories are made using high quality, sustainable fabrics, with ethically made and fair trade practices, shipped in eco-friendly packaging and developed using thoughtful designs that are made to last.
The sustainable streetwear brand also aims to spread awareness, making the modern consumer aware of the negative impact fashion can have on the environment and how to avoid these practices growing.
7. Universal Works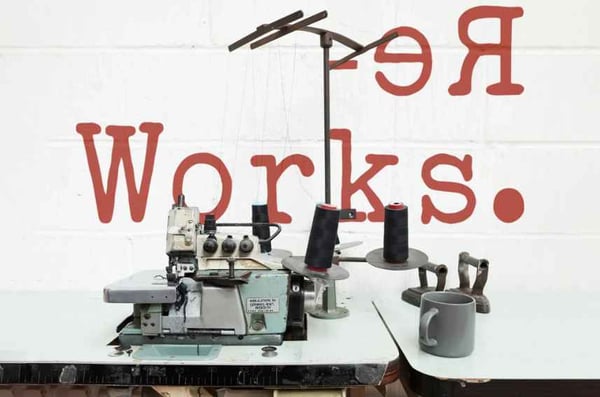 Image credit: Universal Works
Universal Works is a UK-based brand that focuses on quality and local production, reducing the impact streetwear has on the environment.
The range features a variety of materials, including biobased, sustainable and technical fabrics. Sustainable and circular packaging options are also available.
The sustainable streetwear brand has also launched a re-works programme, which repairs and repurposes clothing to close the loop and get more life out of garments.
8. Noah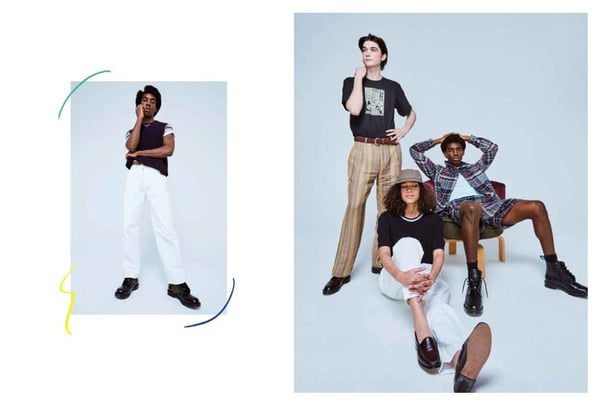 Image credit: Noah
Noah is a sustainable streetwear brand that's experiencing growing popularity. The surf-skate culture that inspires the brand's boxy silhouettes and iconic logo is what's made the brand so popular in the streetwear scene.
But is the brand sustainable? Noah works with manufacturers that place expertise over profit, so consumers receive the best quality apparel. The brand has invested in many environmental projects, from hurricane relief to oyster projects.
To top it all off, Noah solidified its sustainable streetwear status by joining the 1% for the Planet in 2019, pledging 1% of its annual sales to a global network of grassroots environmental non-profits.
Want to explore how your brand can become more sustainable?
Our Packaging Innovation Toolkit can help with that. Inside you'll find the Textiles Cheat Sheet to give you all the sustainable material options, an inspiration guide and the chance to request your own custom range board.
Download now.