Managing Your Supply Chain in the Garment Industry
Written by Weavabel, published 07/01/22 10:54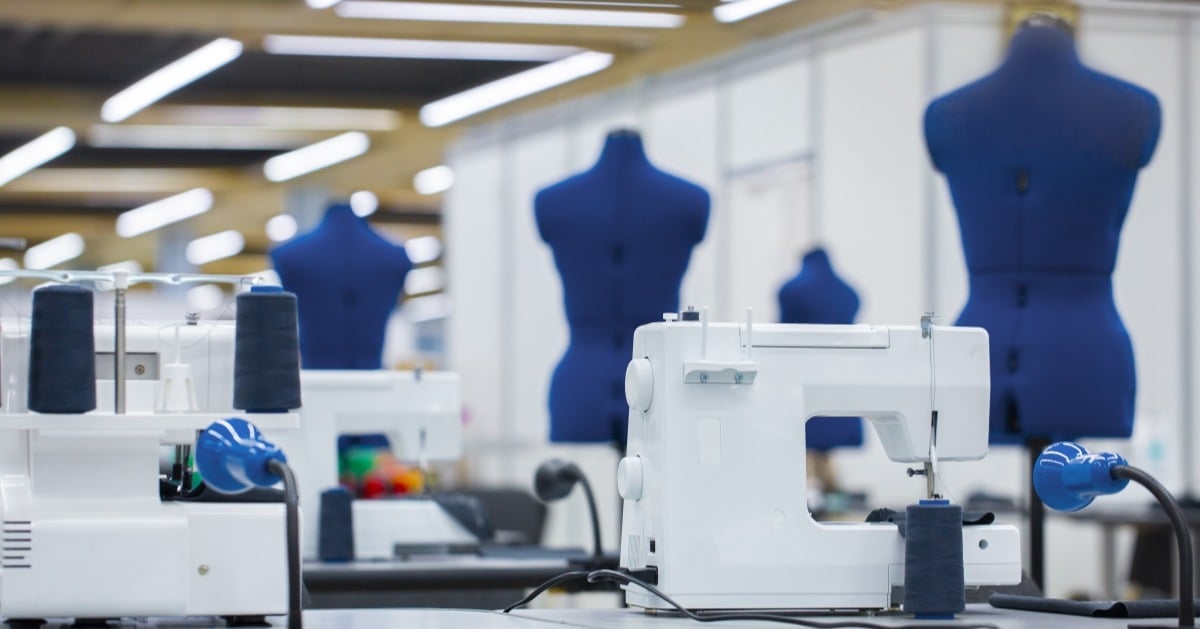 A well-managed supply chain can significantly reduce a company's operating costs and improve profitability. However, the fashion industry is fast-moving, consumers are demanding and product life cycles are short.

Therefore, effective supply chain management in the garment industry is essential. Businesses like yours have to build a strong supply chain strategy and certain elements make one successful. We cover each of these in this blog:
NAIL THE DESIGN PROCESS
Fashion is one of the fastest-changing industries. New trends can arrive in the blink of an eye, so you should take your design process seriously to innovate and stand out from the crowd.
Design plays an important role in supply chain management in the garment industry. While aesthetics are important, you should also ensure your garments are comfortable and functional. Always consider the practical element when designing new ranges and the overall look and feel.
Being environmentally friendly with your design process is another key factor. Conserve your resources, always recycle and build partnerships with suppliers passionate about sustainability. We've written a blog discussing design principles and delves deeper into what makes a good design.
FIND THE BEST ROUTE FOR MANUFACTURING YOUR APPAREL
Manufacturing trends are constantly evolving, too. Incorporating the latest technology and meeting consumer demands is essential, particularly when considering supply chain management in the garment industry.
Always keep a close eye on your competitors and regularly ask for customer feedback. The success of a new apparel range ultimately lies with the consumer, so you should always take their opinion on board regarding your manufacturing process.
New technologies, such as automation and machine learning, are constantly being introduced to the market. They help fashion businesses reduce labour costs and speed up the manufacturing process.
The location of your manufacturing facilities can also have a large impact on how sustainable your operations are. If your facilities are located closer to the point of sale, then you're likely to reduce the harmful carbon emissions involved in logistics.
Eco-friendly manufacturing and packaging continue to change the game, too. Carry out frequent waste audits and reuse where possible. Consumers are more aware of the benefits of sustainable fashion than ever before and it can determine what type of garments they decide to purchase.
More are now embracing eco-friendly manufacturing and packaging solutions — we've collated some of the best examples in this blog.
CAREFULLY CONSIDER DISTRIBUTION
Now your garments have been designed and manufactured, you'll need to think about the best ways to distribute them to your different stakeholders throughout the supply chain.
The widespread transportation of clothes and textiles leads to increased pollution, so what can your business do to make a difference? First of all, if you can, source your raw materials locally. Also, look at more environmentally friendly distribution options. For example, send your garments by sea instead of the sky.
The materials you use to distribute your products can make a big difference. There's a wide range of sustainable packaging options available — we've gathered some of the best ones your business should consider.
Your garments will most likely need to be distributed quickly to various outlets, so working with a distribution partner who can meet fluctuating demand and support your omnichannel operation is essential.
THE END-USER PURCHASE IS IMPORTANT
We've all received a new piece of clothing in the post. It's exciting. This is why more and more fashion businesses are focusing on the end-user experience.

Packaging is no longer simple cardboard boxes. It's an opportunity to be creative and make your brand stand out. Your packaging should no longer be ordinary. It has to show what you're all about, be it quirkiness, luxury or something completely different.
Be sure to use eco-friendly packaging, too. This shows your brand is forward-thinking and conscious of your consumers' opinions. There's a wide range of eco-friendly packaging options available. Some of these include:
Biodegradable seals
Bamboo tape
Organic labels
Tote bags
Recyclable mailing bags
BUILD TRUSTING PARTNERSHIPS
The right suppliers will support you at every step of the supply chain. Whether it's for your materials, packaging or distribution, they'll play a crucial role in the efficiency and success of your operation.
The suppliers you choose to work with should be able to provide traceability of raw materials through certification, such as FSC-certified paper.
Now, consumers are increasingly aware of environmental certifications and, more often than not, hold companies to account by shopping only from certified suppliers. Your suppliers should offer advice on eco-friendly practices and work closely with you to devise innovative initiatives to accelerate your supply chain efficiency.
The right packaging partner will play a vital role in the success of your supply chain. Not only will they contribute to the distribution of your products, but they'll also help you create an incredible experience for your end users.
ARE YOU READY TO MAKE THE TRANSITION TO BECOMING A MORE ECO-FRIENDLY MANUFACTURER?
We've created a checklist covering everything you need to get started. From guidance on sourcing raw materials to insight into the best sustainable packaging options, it's guaranteed to help you start making a big impact.
Don't miss out. Get your copy today using the banner below.