Embroidered Labels: How Can They Improve a Garment's Design?
Written by Weavabel, published 13/05/19 15:18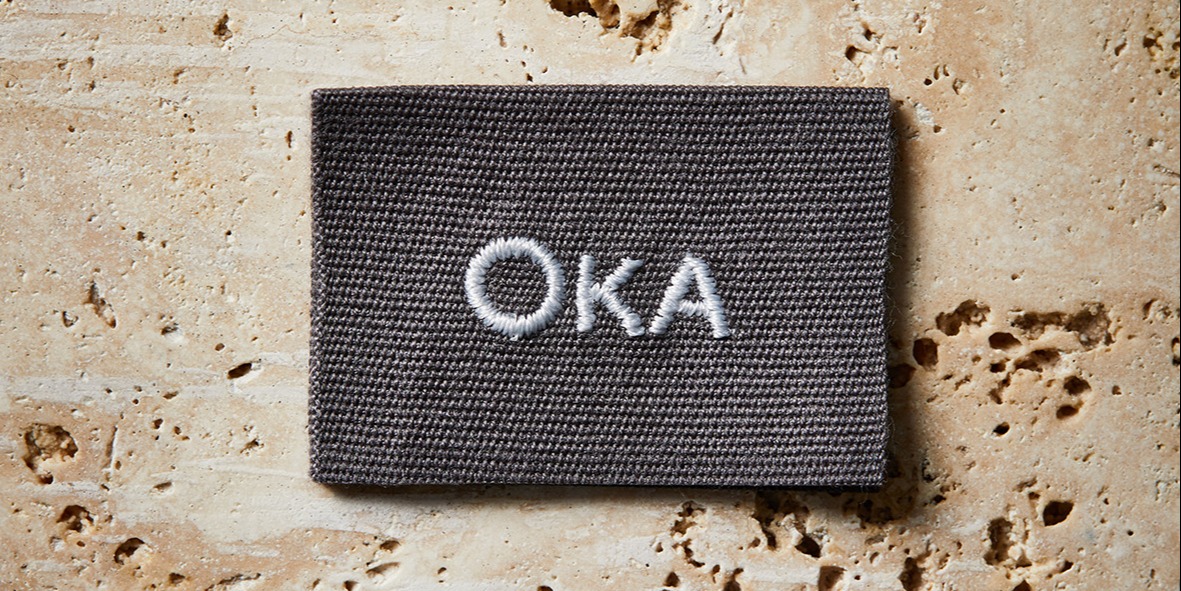 Woven labels, sometimes known as embroidered labels and badges, represent a traditional look that boasts superior durability. However, they're an innovative way of improving a garment's design as a whole. They're an excellent way to subconsciously convey the quality of your garments and are perfect for creating a point of difference for brand identification.
While embroidered labels can add a feeling of luxury to give your garments a genuine aesthetic appeal, they still have many more benefits.
They Add a Unique Touch
Not all shoppers tend to immediately look at the label of a garment when deciding if they want to make a purchase.
While it might seem like such a small detail, the woven or even embroidered labels greatly enhance the perceived value of your garments.
High Quality Labels and Badges Set the Tone
In the world of fashion, embroidered labels play an oft-hidden but always crucial role. They let you add a strong branding touch to your garments and are a real signifier that your garments are of high quality.
Because the label feels special, the rest of the garment does too. They've seen how much time has gone into such a small detail, so how much must you have put into the rest?
Consumers appreciate it.
Achieve Design and Brand Consistency
Having a woven or embroidered label gives your clothing the distinct identity they need while making the overall design more relatable to your brand.
With beautiful graphic design to make your labels look amazing, going to such effort over what could be seen as a finishing touch is what sets you apart from the competition.
This leads to more sales.
Trigger Interest
The whole point of brand, woven or embroidered labels is that you can market it through all of your designs - especially during the Instagram age. By keeping it consistent, so that the woven and embroidered labels are instantly recognisable thanks to your brilliant designs, it's more likely to create a 'buzz' in the fashion circuit.
Through this, the clothes seem more accessible to people. Naturally, it can trigger buyer interest towards you and your garments because you did an excellent job of branding your label better than the competition.
Help with Spreading the Word via Social Media
Beautiful labels can fit right alongside washing instructions to promote your brand without being overly intrusive. Plus, it's the perfect yet subtle way to boost brand awareness.
Taking the time to create a well-designed embroidered label can even get your brand shared on social media. People love this kind of thing as much as we do.
By doing this, you'll showcase your brand and get the word out without being overly obvious with your advertising and nothing is more effective than word of mouth advertising, even when done on social media.
You Don't Need to Compromise
We understand that frustration levels can go through the roof when you need to compromise your designs to meet cost needs. Using high definition woven labels is an effective way to ensure that the finished product is as close to your originally planned design as possible.
That's why when working with a supplier, make sure cost constraints don't hold you back. Rather than having to compromise your designs, make sure to look into suppliers that can accommodate your needs within stripping back the designs.
See Our Full Range of Labels and Badges
To achieve everything we've mentioned in this blog, clothing labels and badges for your brand need to stand out. Make your garments demand attention with premium quality labels and badges.
View our full range by clicking below.