5 of the Best Eco-Friendly Fashion Brands (and Why They're Winning the Ethical Race)
Written by Weavabel, published 23/08/19 14:29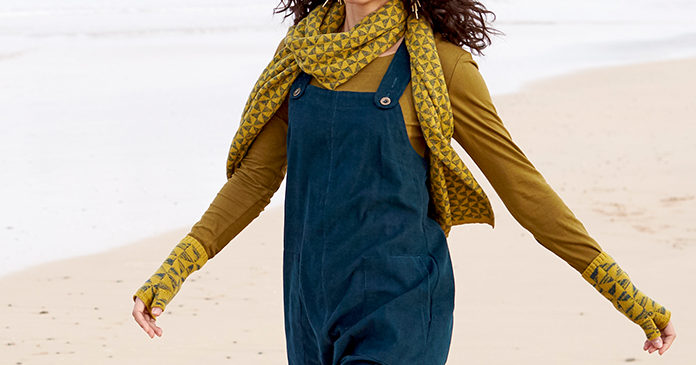 Buying less but better is a mantra that we should all try to stick by. Especially when you consider eye-opening stats like 23kg of greenhouse gases are generated for each kilo of fabric produced and 400% more carbon emissions are produced if garments are worn five times instead of 50.
Eco-friendly fashion is becoming increasingly popular, with last year seeing a 47% increase in people searching for ethical fashion items. And we're about to make that search much easier for you.
Here are five of the eco-friendly fashion brands to watch - stylishly leading the way in sustainability:
1. Finisterre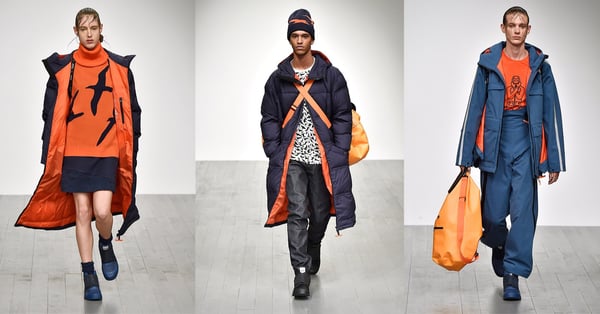 Established in 2003, founder Tom Kay saw a gap in the market for a fashion company which prioritised innovation and product development. Finisterre's philosophy is to design and create functional and sustainable products.
They've created ranges of menswear, womenswear and accessories through circular sourcing, using renewable and recyclable materials. In February 2018, they were made a Certified B Corporation. This is a globally-recognised certification acknowledging the high environmental standards of a company.
This is assessed every two years to ensure continued compliance.
2. Nomads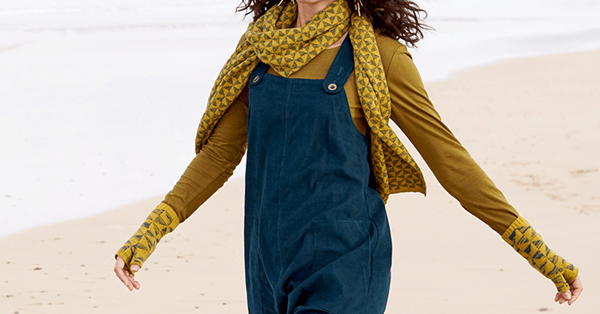 This sustainable company creates clothing with ethical principles at the forefront. Nomads was set up by a couple who met in Rajasthan in the late eighties after travelling the country and being taken in by the culture and fashions of India.
They use natural fibres like organic cotton and lyocell and traditional methods, such as handloom block printing, which have little environmental impact. They only work with fabrics which are kind to the environment and factories which share their environmentally-friendly values.
Their commitment to nurturing the environment and others is shown through their memberships with GOTS (Global Organic Textile Standards) and BAFTS (British Association for Fair Trade Shops).
Nomads' interest in fair trade fashion and helping others is demonstrated through the annual donations and fundraising organised towards the non-profit charity TAMWED (Tamil Nadu/West Devon).
3. Organic Basics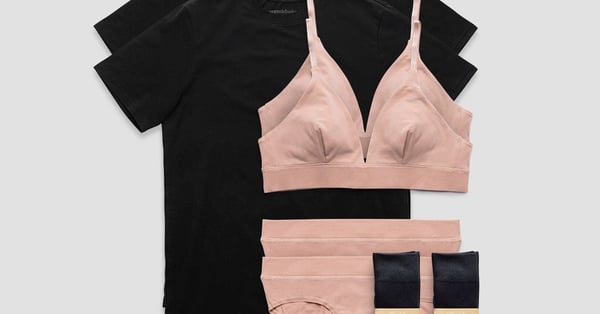 Organic Basics restrict their partnerships to certified factories which share their values of sustainability. This has led to the company not only providing products which are biodegradable, natural, recycled and renewable, but also boasting a workforce that excludes child or forced labour. This helps to provide a safe, beneficial environment.
Each fabric used is selected only after its low environmental impact and high quality have been established. The fibres used are all either Class A or B and the fibres in these categories have been identified as the most sustainable in a MADE-BY benchmark. The organic cotton used is GOTS certified which is confirmation that the fibres meet the national standards of being organic.
Recycling wool is another way Organic Basics remains environmentally-friendly. The land and water used in the raising of sheep can mean 'virgin wool' isn't wholly conducive to protecting the environment. Then there are the dyes and chemicals involved in processing the wool before use.
Organic Basics avoid this damage by using recycled wool in their garments for men and women.
4. People Tree
People Tree work to protect the environment and its resources through using natural materials and dyes which don't contain harmful chemicals. They were the first fashion company to achieve the World Fair Trade Organisation product label and both pioneer and promote Fair Trade fashion.
They even have their own environmental policy - containing 10 ways they aim to stay environmentally friendly. These include:
Promoting organic farming.
Working with suppliers who prioritise the environment.
Preserving water sources.
Using GOTS certified organic cotton and GOTS dyes to apply organic principles across their production processes.
5. Antiform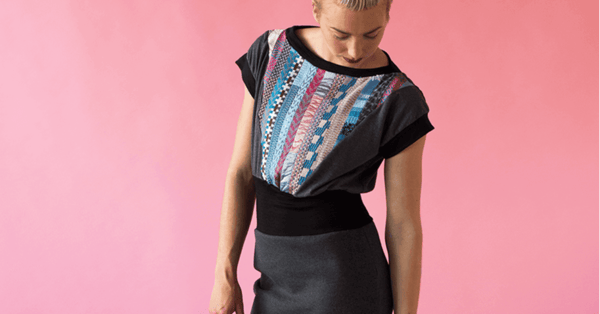 Created in 2007, Antiform designs and makes clothes primarily using materials sourced and produced in the UK.
Alongside creating items from recycled fabrics, the company works to educate others on the importance and methods of sustainable fashion. Founder Lizzie Harrison describes the company ethos as 'aiming to push the boundaries of ethical, sustainable design by using locally sourced reclaimed materials.'
Just three years into their journey, Antiform were shortlisted and runners-up in the 2010 Observer Ethical Awards. The brand was praised for its 'holistic' approach to the environmentally-friendly ways of creating clothing.
What Can Your Brand Do to Increase Sustainability?
Despite the different paths taken by these five brands, each of the methods and principles behind their successes are valuable. They can act as inspiration for ways your brand can maximise how sustainable it is - as eco-friendly principles grow increasingly popular with customers.
As a summary, keep the following in mind:
Work with factories and manufacturers who share your values in ethical fashion production.
Source fabric with low environmental impact and high quality in mind.
Consider local sourcing.
Use recycled fabrics wherever possible.
Learn More About how your brand can become more sustainable
These companies applied sustainability to each area of their business. This is key in the process of making your brand eco-friendly. Establish yourselves not just as being interested in protecting the environment but as committed enthusiasts - from your manufacturing through to your marketing.
To help you begin your journey towards becoming an eco-friendly brand, we've developed an Eco-Friendly Product Guide. Covering everything from the key eco-friendly codes of practice to advice on why eco-friendly alternatives are important to consider.
Click the link to get your free guide now.