Sustainable Practices in Retail: How to Go Green and Do it Well
Written by Weavabel, published 16/08/19 16:18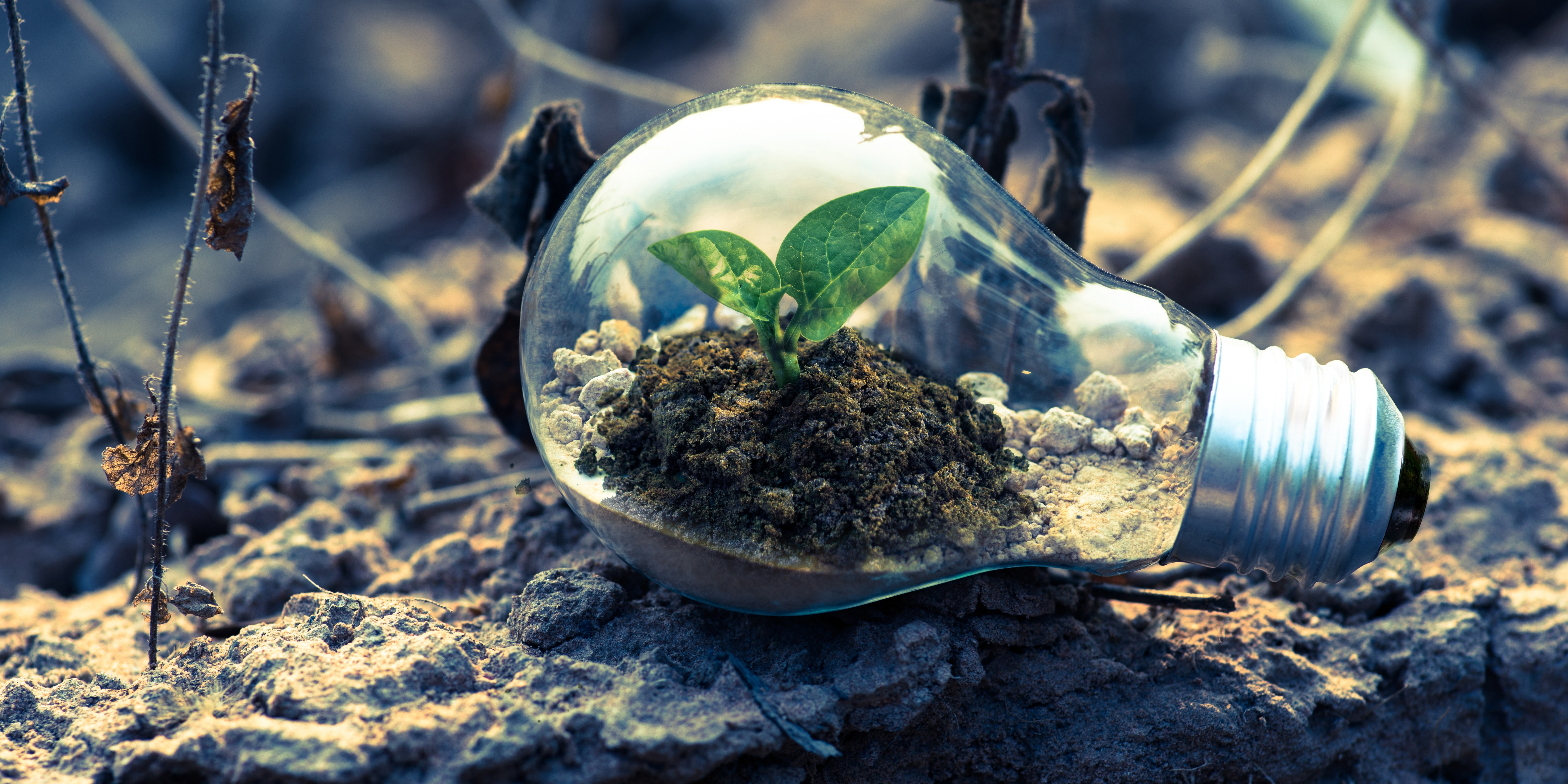 Sustainability has always been somewhat of a niche approach in retail. Although, more and more retailers are beginning to take on certain initiatives to lessen their environmental impact. It's just what consumers want, as studies have shown that 87% of people will buy from businesses that advocate for social and environmental responsibility.
To keep up with this increasing demand and do your part in helping the environment, here are some amazing sustainable practices in retail that you can implement right away.
Go Paperless
Retailers consume a lot of paper and one of the easiest ways to cut back right away is to start emailing receipts. It's a double-win as your business saves valuable resources and your customers don't have to store lots of papers in their handbags or pockets. Everything they need is digital.
It's estimated that 250 million gallons of oil, 10 million trees and one billion gallons of water are used to create receipts each year. The scary part? That's just in the US alone. Imagine the wasted resources when you bring other countries and millions of other retailers into the conversation.
Eliminating paper receipts will reduce your carbon footprint and it also means that receipts won't be discarded as waste.
Offer Biodegradable Bags
Plastic bags can take anywhere from 15 years to 1,000 years to decompose, meaning they cause lasting damage to the environment. Retailers and supermarkets are taking great strides to make sure we all eliminate the use of single-use plastic bags. To play your part, ditch the plastic options and look for reusable, biodegradable or compostable alternatives.
Some of the benefits of using eco-friendly bags include:
Less plastic waste on the environment.
Fewer fossil fuels and natural resources are used.
Environmentally-friendly bags are more durable and comfortable.
It shows your support for environmental friendliness.
Swap the plastic bags for environmentally friendly ones to show that you're doing your part to reduce plastic pollution.
Use Eco-Friendly Decor
It's never been easier to find eco-friendly products when revamping your retail store's decor. Here are some of the green alternatives you can add to your store to significantly reduce your carbon footprint.
Wood
If you need some wood furniture in your retail store then look for the FSC certification. By buying furniture with this stamp, you can guarantee that it's been made from wood that was harvested according to the FSC principles. It means it's a lot better for the environment than standard furniture.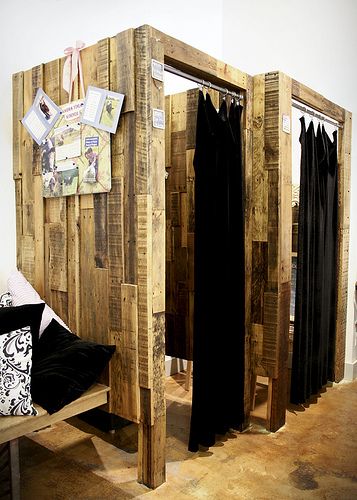 Image Credit: Pinterest
Paint
If you redecorate your retail store to make it environmentally friendly don't overlook the paint. Some paints contain high levels of volatile organic compounds (VOCs). These can release toxic emissions into the air for years. It's harmful to the planet and anyone who breathes this in. So, pick up a tin which features low levels of VOCs.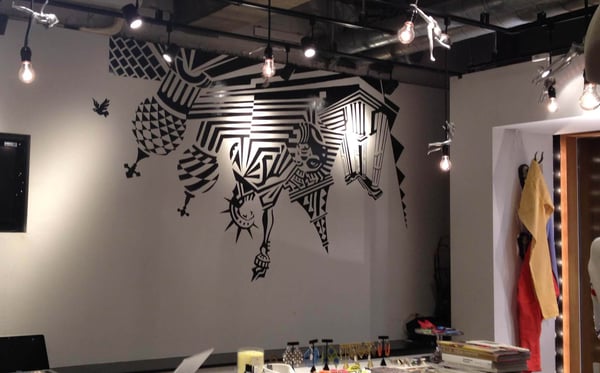 Image Credit: Aikawa Mitsugu
Plants
Bring some houseplants into your retail store as they breathe in carbon dioxide and convert it to oxygen. They also soak up a lot of harmful pollutants and toxins to purify the air. It might be a simple addition, but it's a big way of boosting your green credentials inside of your store.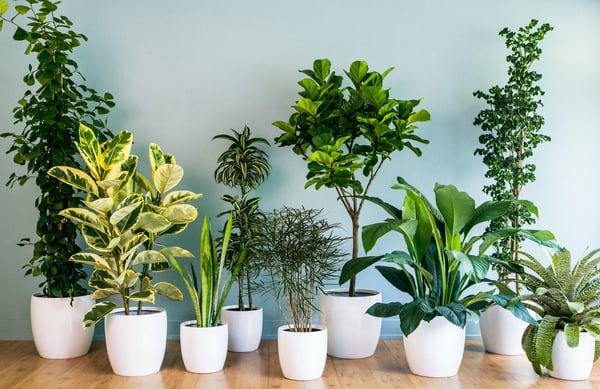 Image Credit: JAC Interiors
Switch to Eco-Friendly Packaging
Take a leaf out of what some of the biggest names in the industry are doing right now and switch to eco-friendly packaging. David Attenborough's Blue Planet programme has already given consumers insight into how plastic pollution is degrading wildlife and ecosystems, but retail stores can still play a part in fixing this.
Research has shown that 92% of consumers would choose paper-based packaging over plastic-based - so the demand is there. While zero packaging isn't realistic right now, here are a few big-name examples that can inspire your retail store to do the same.
Zara: Along with Zara's in-store recycling donation programme, the retailer's main green initiative is to reuse bags, boxes and hangers. It's said that a single cardboard box can be used up to five times before it's recycled into a new box.
Gucci: Gucci maintained its high-end, luxury aspect despite going green with its packaging. The brand now uses beater dyed paper with cotton ribbons replacing polyester. Plus, the paper itself is sourced from certified forests. So, it's 100% recyclable and 100% better for the environment.
Seasalt: Seasalt's socks are ethically-produced and their creative packaging is as well. It's made entirely from recycled card which helped the brand eliminate 18 tonnes of single-use plastic from their business. Plus, the packaging can be reused time and time again by consumers.
Find out more in this blog about big brands that have embraced eco-friendly manufacturing and packaging solutions.
Make Some Eco-Friendly Upgrades
Take your retail store up a level when it comes to going green. Think about making some upgrades that will have a positive environmental impact on your business, such as:
Electric and efficient hand dryers in bathrooms.
Automatic lighting sensors in bathrooms and stockrooms.
LED lightbulbs.
Water-efficient sinks and toilets.
They're kinder to the environment, your customers will love the new additions and it's also a big money-saver in the long run.
Launch an Eco Range to Promote Your Commitment to Going Green
Sometimes, your green efforts and involvement in sustainable initiatives might go unnoticed if you don't publicise your involvement. The biggest and most noticeable way to do that is by launching your very own eco range to promote it all.
Think about products like swing tickets, woven labels, packaging and more. All of these can be made in a sustainable way if you work with a supplier that's equally as enthusiastic about having a positive impact on the environment.
To see just how far sustainable materials have come in fashion and how you can take advantage, here are a few examples of what your brand can benefit from.
Recycled Materials: The quality has improved with the overall look no longer looking flecked or grainy.
Recycled Polyester Yarn: Perfect to producing woven labels.
Organic Cotton: Reduced pollution and water contamination to minimise carbon footprint.
Sustainable Paper: Use bamboo and straw for swing tickets, hang tags, overriders, packaging boxes and more.
Vegetable Inks: An environmentally-friendly substitute for petroleum-based inks.
Recycled Leather: All of the best characteristics of this natural product using recycled items.
And these are just some of the many sustainable materials you can use to launch your brand's eco range. You'll impress your customers, meet their demands and also play your role in helping save the planet.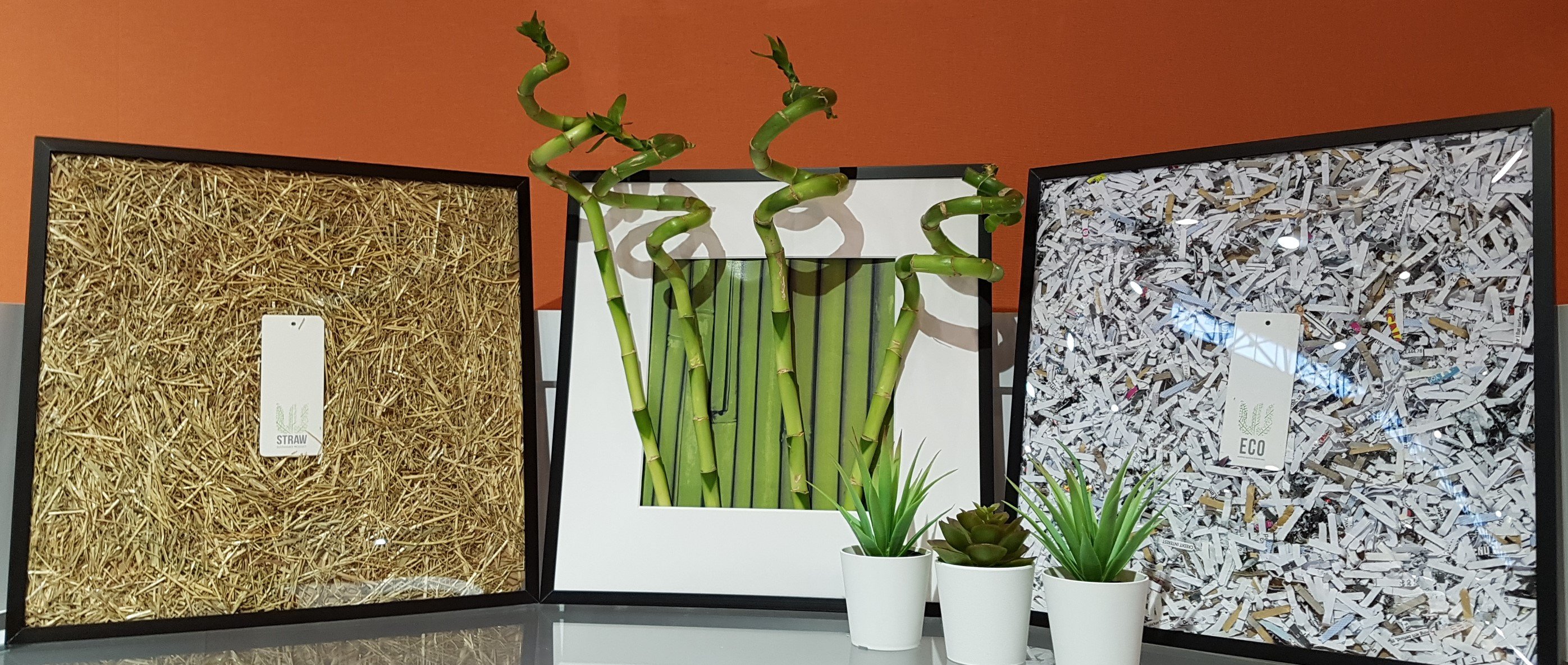 Get Started With Sustainable Packaging
Packaging is a big part of your retail business, which is why it's essential that you consider sustainability in this area. If you want to transform your packaging offering or simply want to give it a sustainable refresh, we have the resource for you. Our Packaging Innovation Toolkit contains all the resources you need to discover sustainable branded packaging options that will work for you. Download now to get started.