How Swing Tags Help Boost Brand Awareness More Than You Think
Written by Weavabel, published 01/04/19 09:34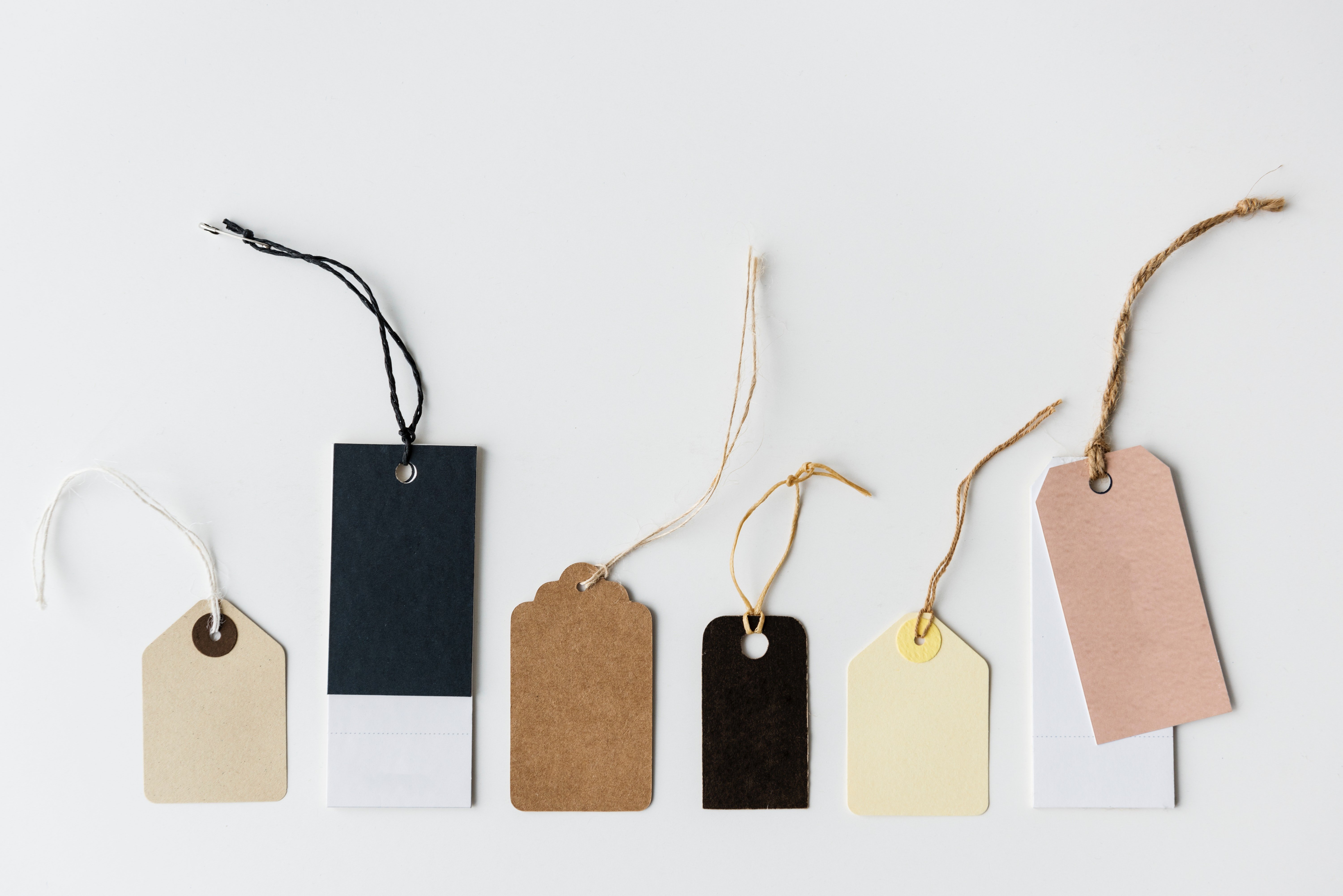 If you're looking to boost brand recognition and identity while also providing key product information, then look no further than a top-quality swing tag. They do far more than just reveal the price of your clothes.
Whether it's using a rugged and industrial finish or something a bit more elegant, here are several ways swing tags can boost your brand awareness.
Logos and Contact Details
Product Information
Personalisation
Expressing Gratitude
Contributions to Charity
Recycle or Reuse
Logos and Contact Details
Boosting brand awareness starts with logos and contact information. When buyers take garments home, not only do they have the clothes they purchased but they'll also be in possession of a bespoke and uniquely-designed swing tag.
With information like a website address, retailer details or even a contact number, buyers have all of the information they need about your brand from the swing tag. This adds reliability and assuredness to your brand and helps increase sales.
Product Information
Swing tags give you the opportunity to get your message over. Incorporate useful product information, standard pricing and sizing information with a unique story and pictures about your brand. This gives people something emotive to buy into, turning a potential buyer into a satisfied customer.
Add small sample fabric or garment filling pouches to your clothing and use it for filled jackets and outdoor garments.
Personalisation
You can even gift wrap items and add swing tags for people to personalise with their own messages. The buyers themselves will recognise your brand through the bespoke swing tag and so will the recipient.
Expressing Gratitude
Swing tags can be used to express gratitude to your customers. Costing less than conventional thank you cards, they'll always be directly in the recipient's field of view and you can be sure they'll get the message.
Contributions
Swing tags are a great tool to use to show potential buyers that as a brand, you give back. You can use them to highlight contributions from the purchase of the item. It's a double win for your brand as people will remember you positively for giving back.
Recycle or Reuse
You can keep your brand in the minds of people by combining swing tags with coupons, for example. Not only does it give customers an extra incentive to buy, but potential tear-off options can also be used again to keep your brand fresh in the minds of loyal customers.
Simple things like this are perfect for building a loyal following through swing tags.
Spare buttons and extra thread can be included too. Add a gift of a branded pin badge - an effective way or spreading your brand and everyone loves a free gift.
A high-quality product deserves a high-quality swing tag. Your brand has to stand out. Everything about your garments can make or break the reputation of your brand and what people think of it, so keep the quality of your brand consistent throughout.
Use high-quality materials so that your brand gets the recognition it deserves.
Your All-in-One Swing Tags Guide
Now it's time to creating your very own swing tag. We've created an all-in-one guide to help you choose materials, tag cuts, shapes and add-on accessories to move your brand to the next level.